Weekend Escape To Toulouse
Toulouse may not be a huge bucket list destination and I rarely see it trend on social media or travel outlets but  for a £20 return flight from London,  you might just be surprised to discover a gem full of history, culture and mouth-watering gastronomy.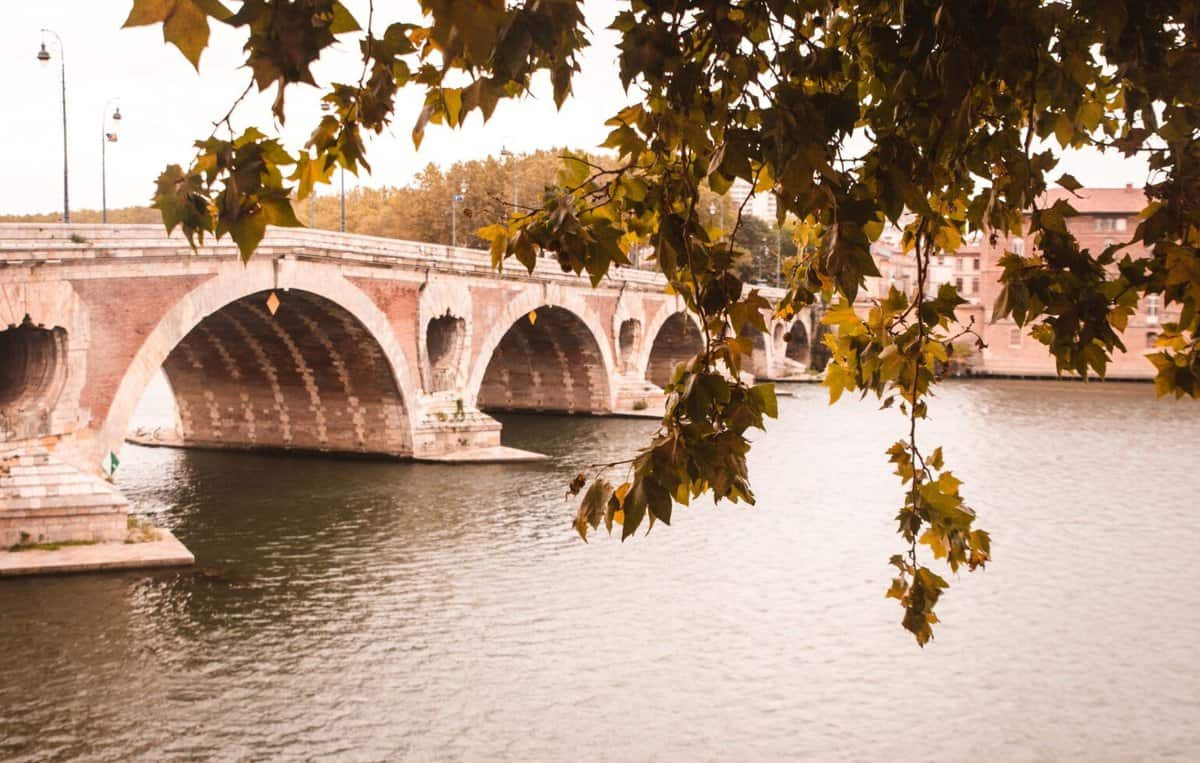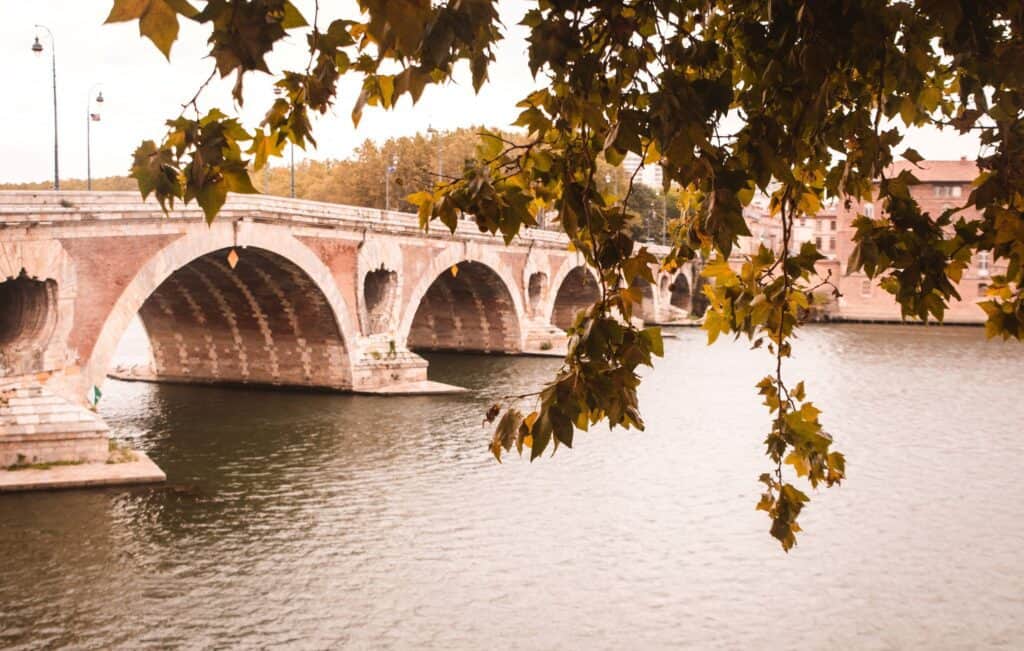 I visited in my favourite season, Autumn and was delighted to get away from the rainy British weather and find a wonderful Indian summer in Toulouse!
Flights from London take a couple of hours only and are quite frequent with Ryanair and Easyjet. Toulouse airport Toulouse-Blagnac is located 4 miles from the city centre and public transport is very good and reliable (when the French are not on strike!)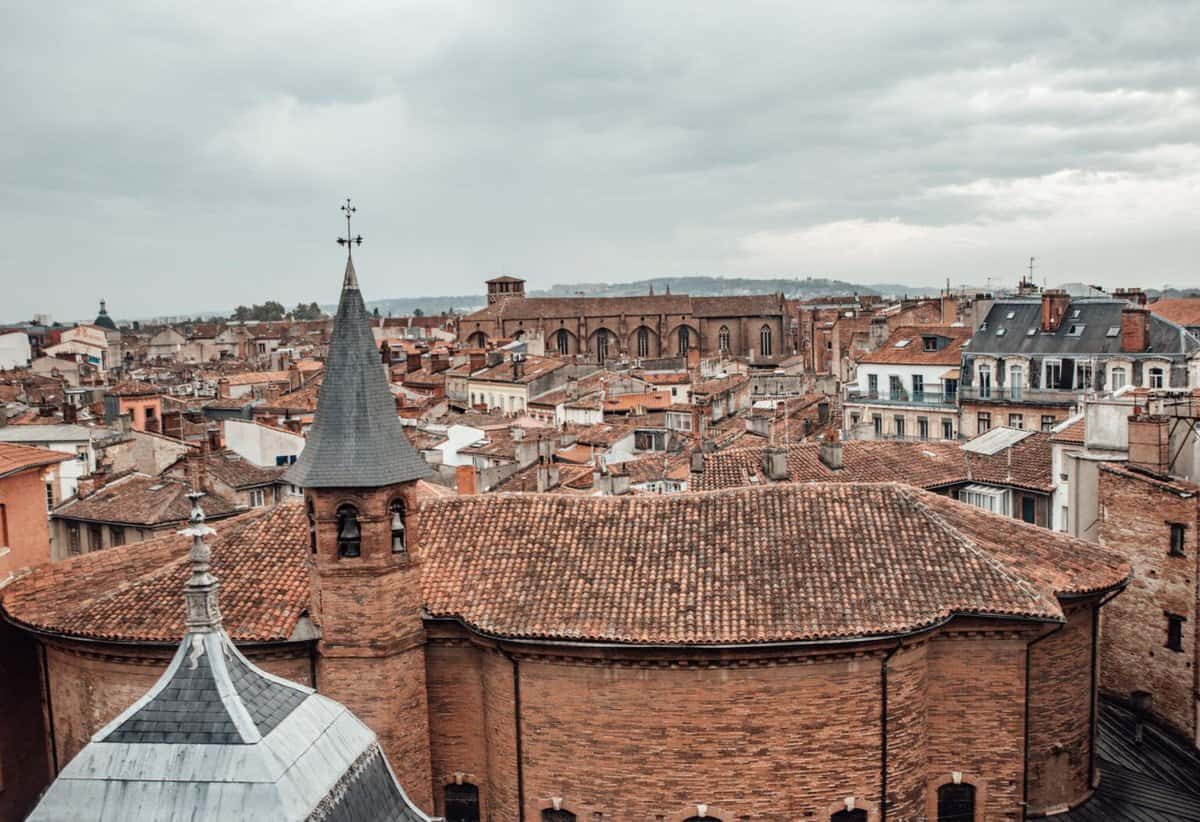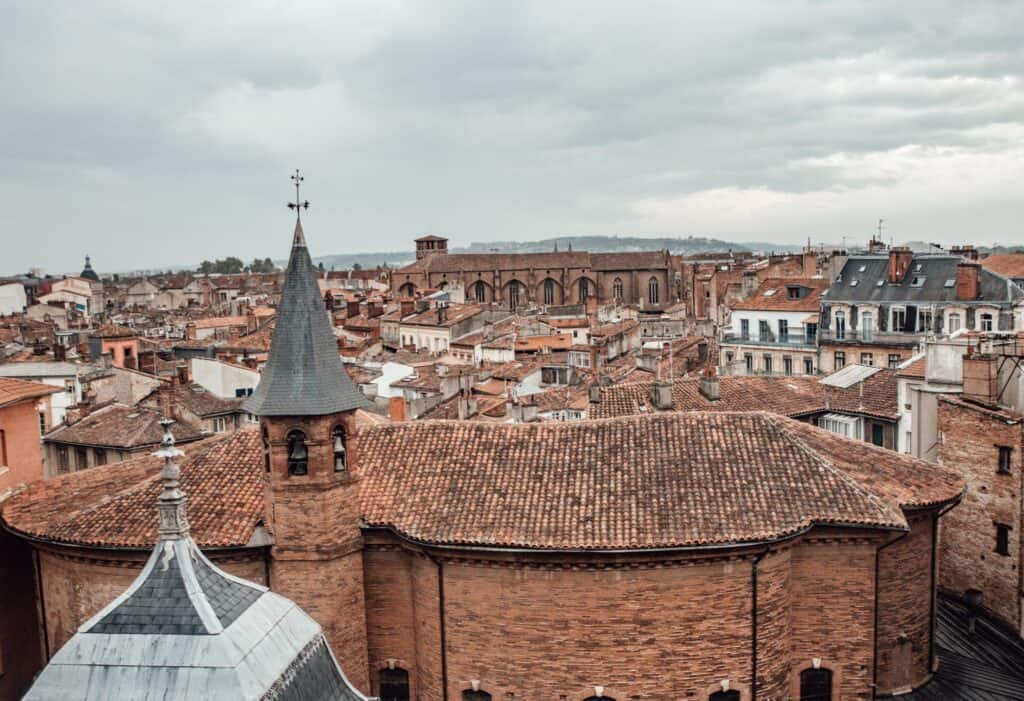 Situated in the heart of the Midi-Pyrenees region in southwest France, La ville rose ( named the pink city due to its red-tiled buildings ) is France's fourth biggest city yet it's surprisingly compact and a lot quieter than the likes of Lyon or Nice. There is plenty to see and do in a weekend including a day trip to neighbouring Carcassonne.
Place du Capitole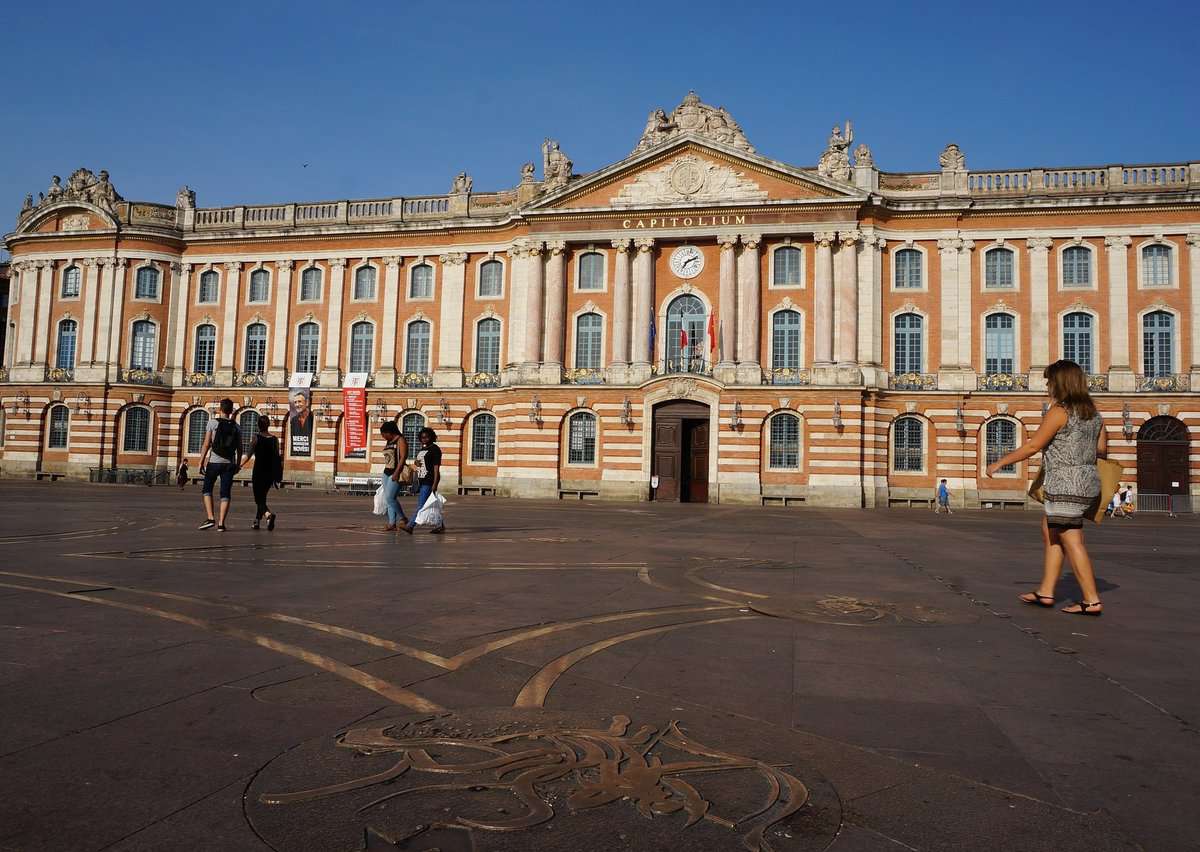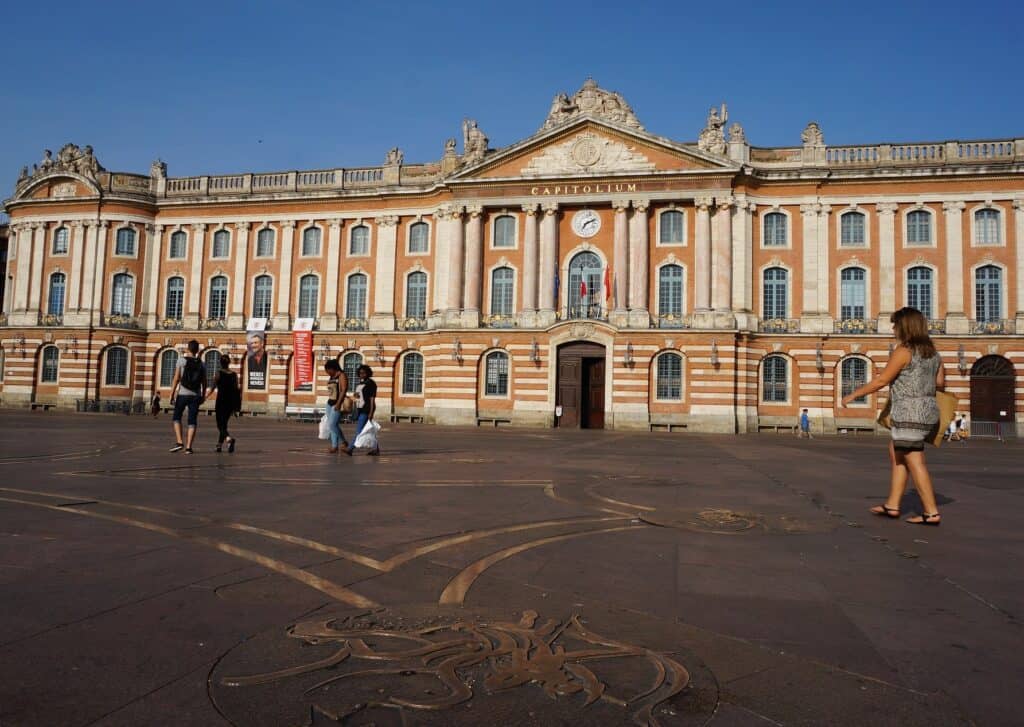 Located in the historic centre of Toulouse, this pristine looking square is an emblematic place of interest and a lot older than it looks.  Despite its huge surface (12,000 m²), it has no construction in the middle and is solely reserved for pedestrians. The square is surrounded by a few historical brick stoned monuments including the majestic Capitole building with its splendid neoclassical architecture.
Built around 1190, it has served as the main building of the city council since the Middle Ages and continues today to house the Town Hall and the Capitole's Theater. Visits to the inside of the building are allowed and free. If you go inside, don't miss la  Salle des Illustres where you can admire the ceilings and paintings which retrace the history of Toulouse.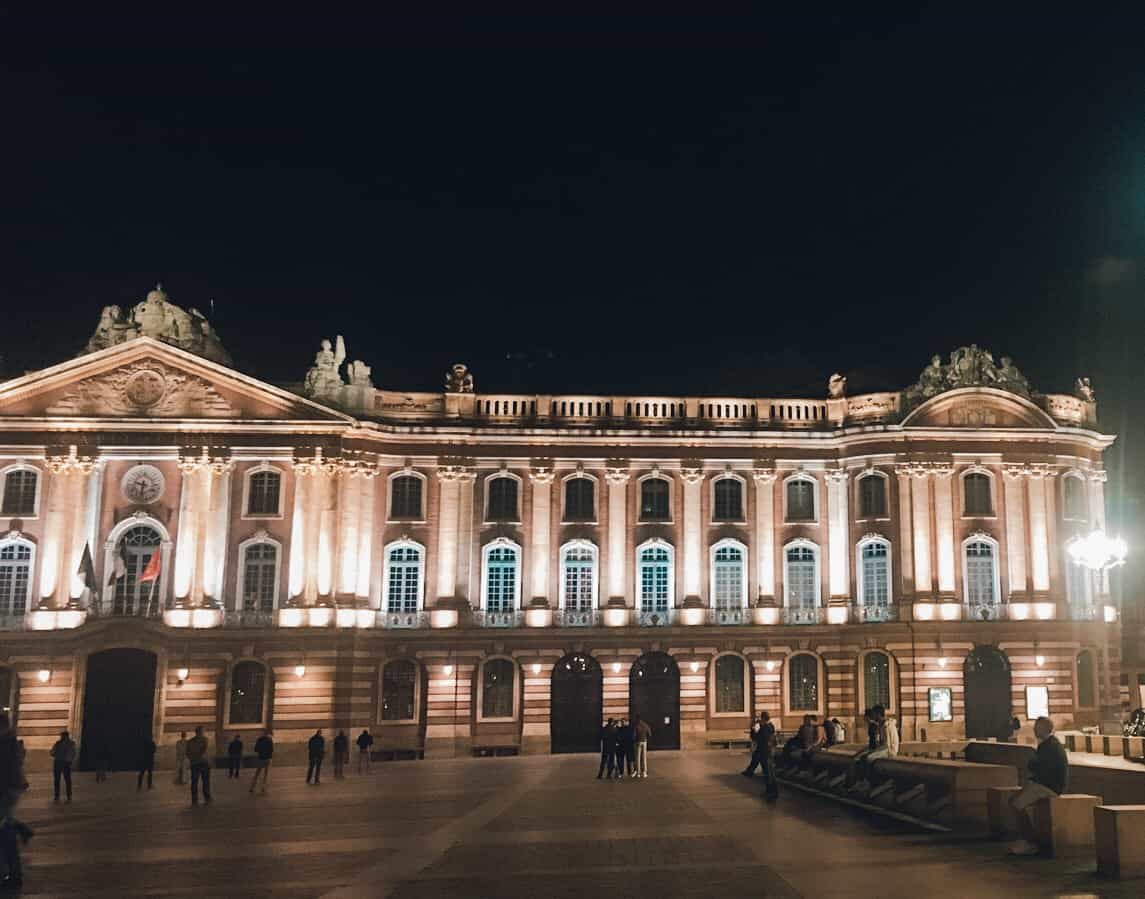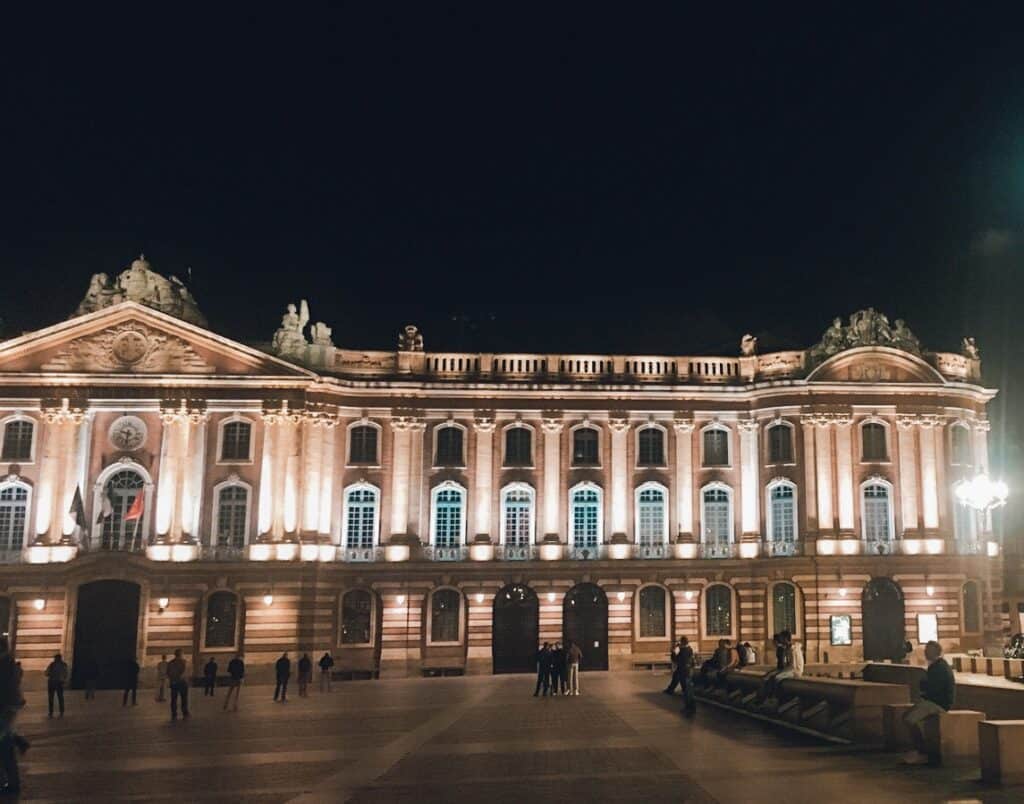 La place du Capitole hosts a daily market as well. You can sit outside one of the many cafes surrounding the place and people watch or in case of bad weather visit Le café Bibent which is classified  a "Historic monument" for its interior decoration.
And if time is not an issue go for a stroll in the evening, the place and surrounding buildings really come to life under the lights.
Basilica of Saint- Sernin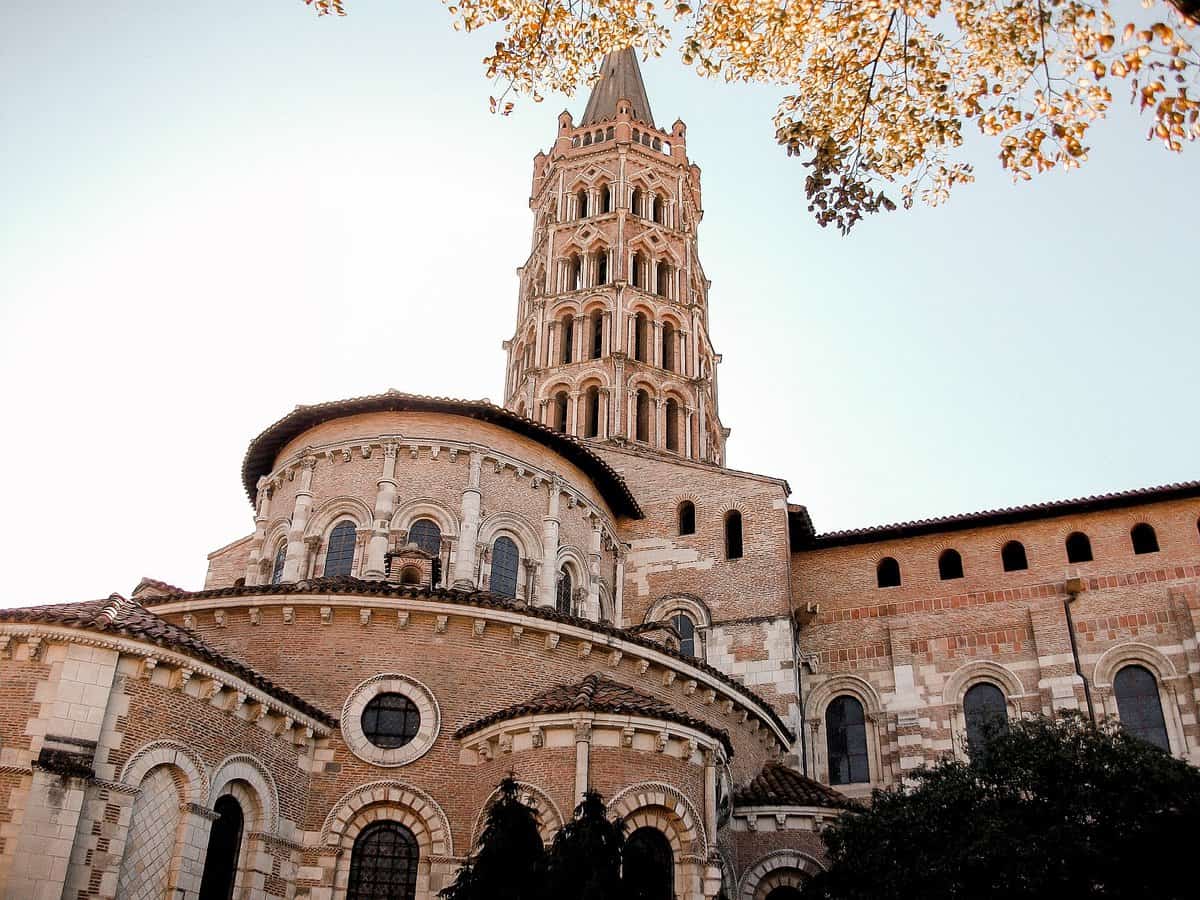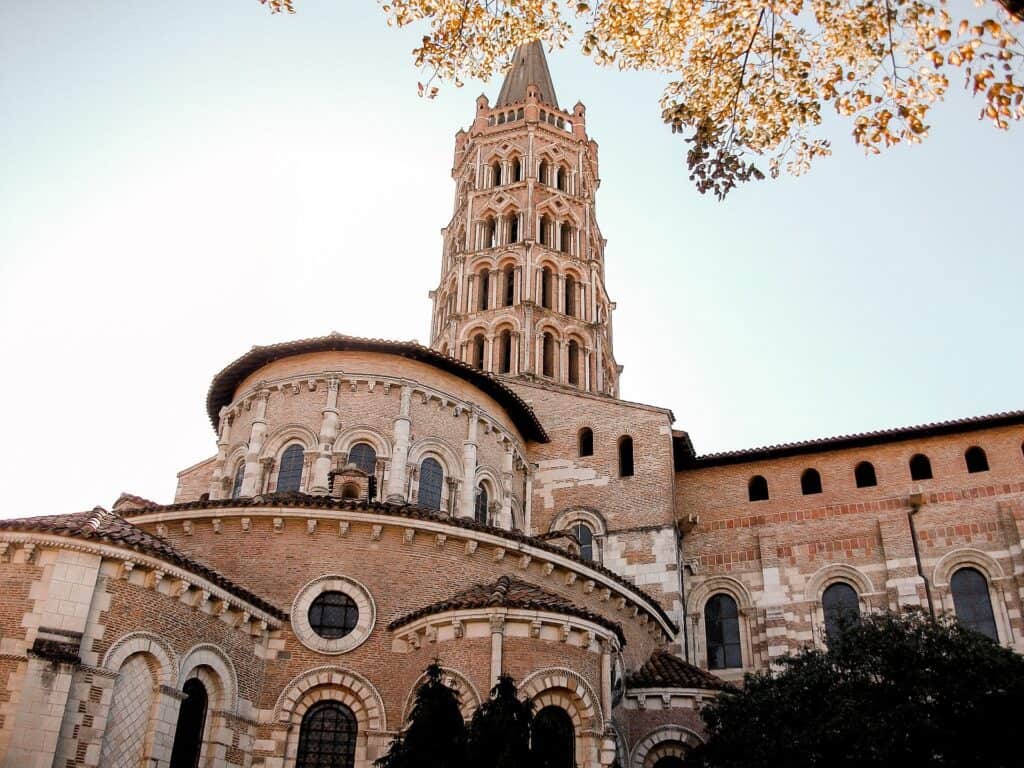 This grand basilica is a UNESCO World Heritage Site and one of the largest French Romanesque buildings in the world. It is named after the first bishop of Toulouse, Saint Saturnin who was arrested and martyred by pagan priests for refusing to worship pagan idols. He was tied by his feet to a bull and dragged around the town until the rope broke at the site where the basilica was built. The interior is exquisite and hosts beautiful art and paintings. You can also access the crypts (for a small fee) where Saint Saturnin and other saints are buried.
The Garonne, Pont neuf and Pont Saint-Pierre
The Pont Saint-Pierre  is the most famous bridge in Toulouse. It links the Saint-Pierre district to the Capitole district. Once in Place Saint-Pierre, you can see the Hôpital de la Grave, emblem of Toulouse, on the other side of the bridge. The Pont Saint-Pierre is something to see if you decide to visit Toulouse.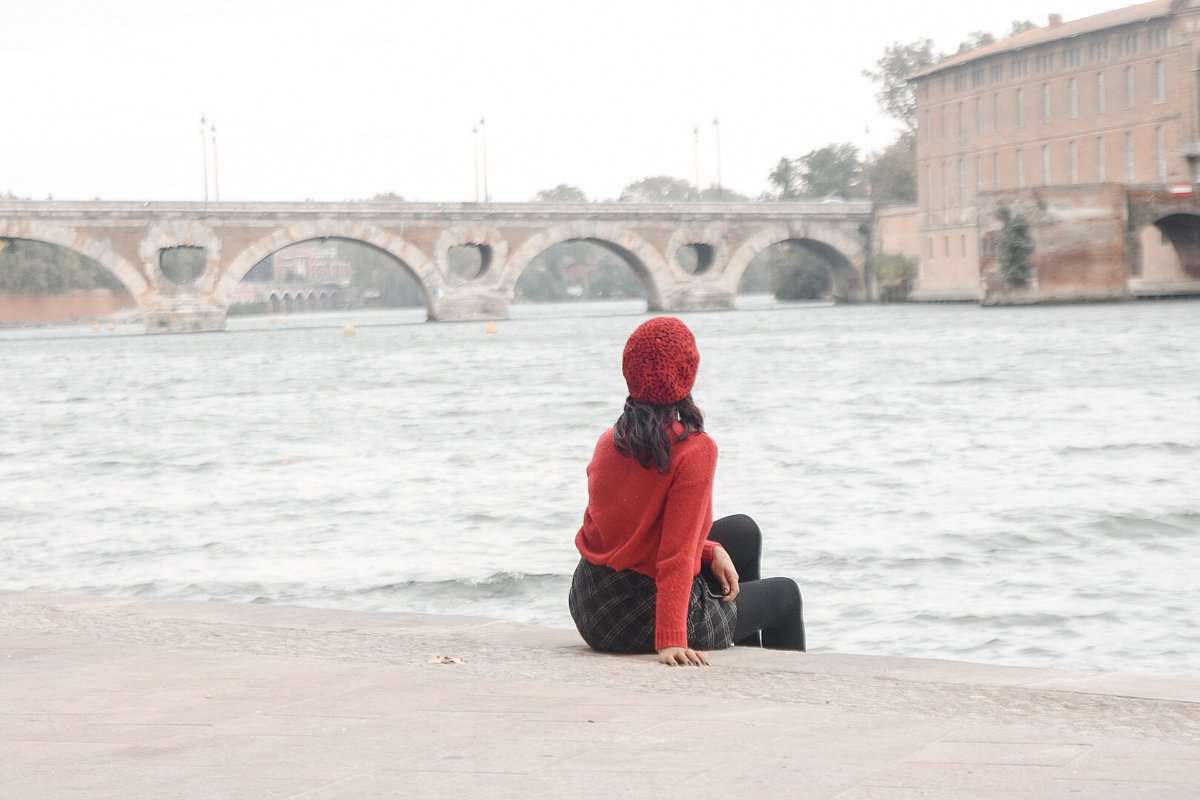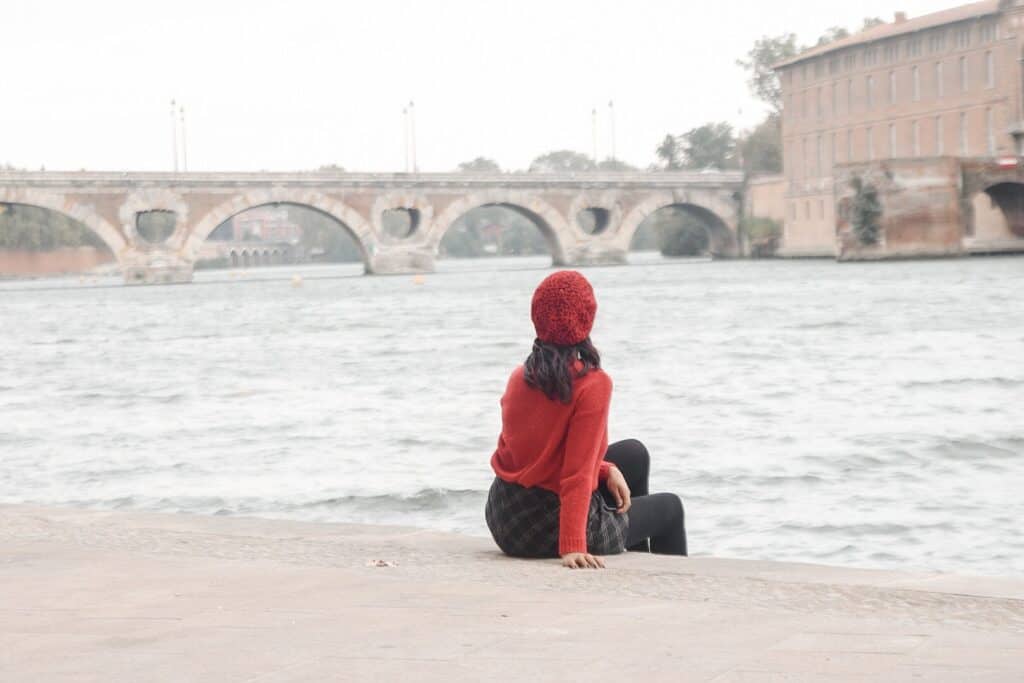 The Saint-Pierre bridge links the Saint-Pierre district to the Capitole district . It dates back to 1849 but was completely rebuilt in 1987.
You can also do a short  cruise which takes you through the historical part of Toulouse or a long one which takes you along the Garonne, Canal de Brienne and Canal du Midi and includes a stopover and lunch at the port Saint-Sauveur.
Canal du Midi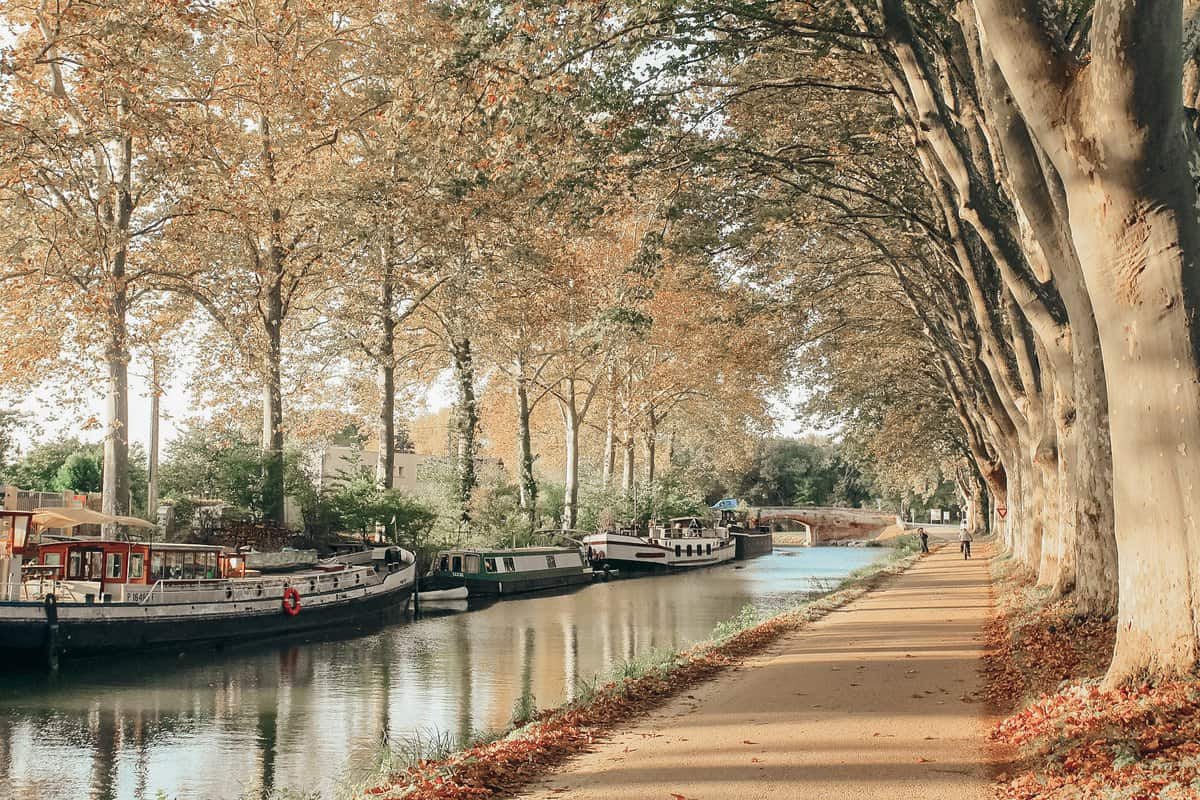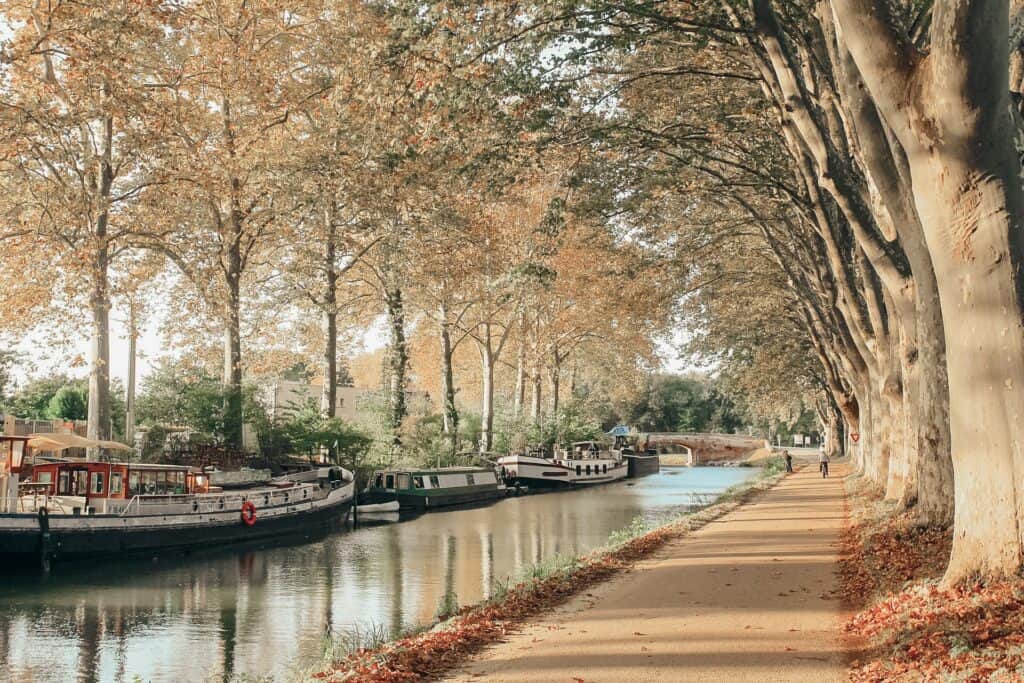 Considered one of the most beautiful waterways in the world and a UNESCO World Heritage Site, This 17th-century canal was constructed by Louis XIV to connect the Atlantic Ocean with the Mediterranean sea.
The canal provides a lovely walking and cycling route where you can enjoy some peace and tranquillity but if you are not short on time you can do the long cruise which would take you past pretty medieval villages and lush vineyards in the heart of the Languedoc region.
Shopping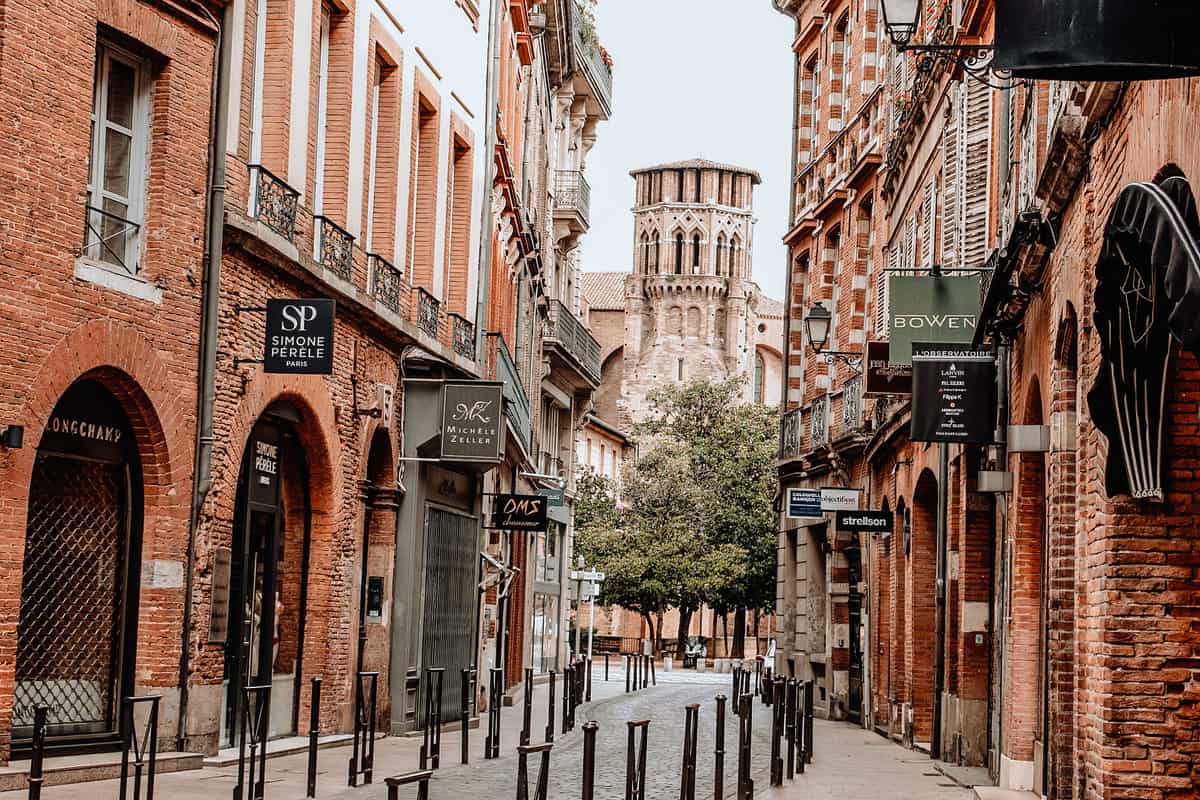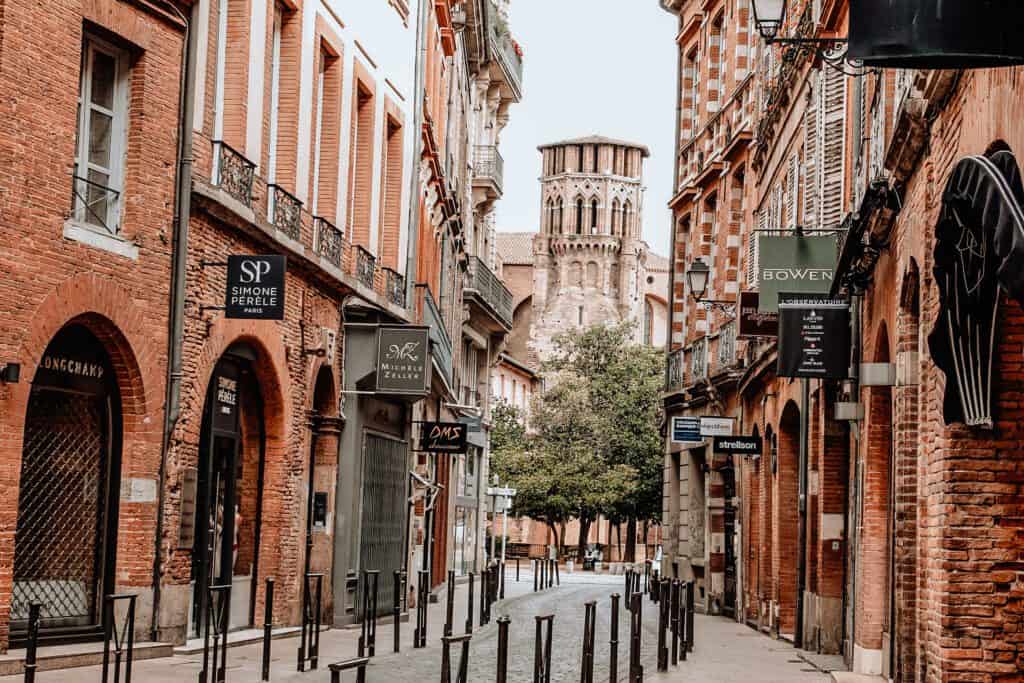 Toulouse could easily be named shopping capital of France. From delicatessen shops, farmers markets, clothes outlets and the famous L'Occitane beauty shop which was born there, you would be spoilt for choice.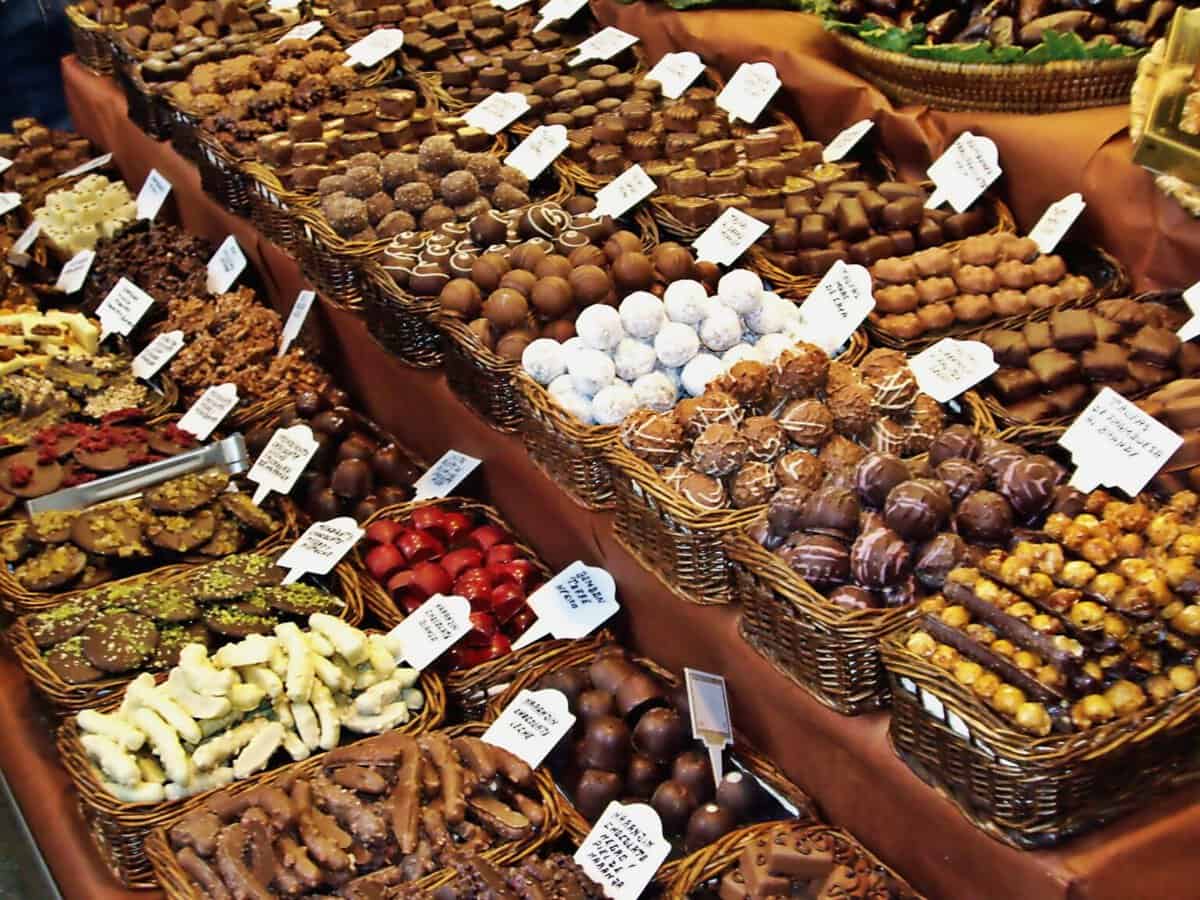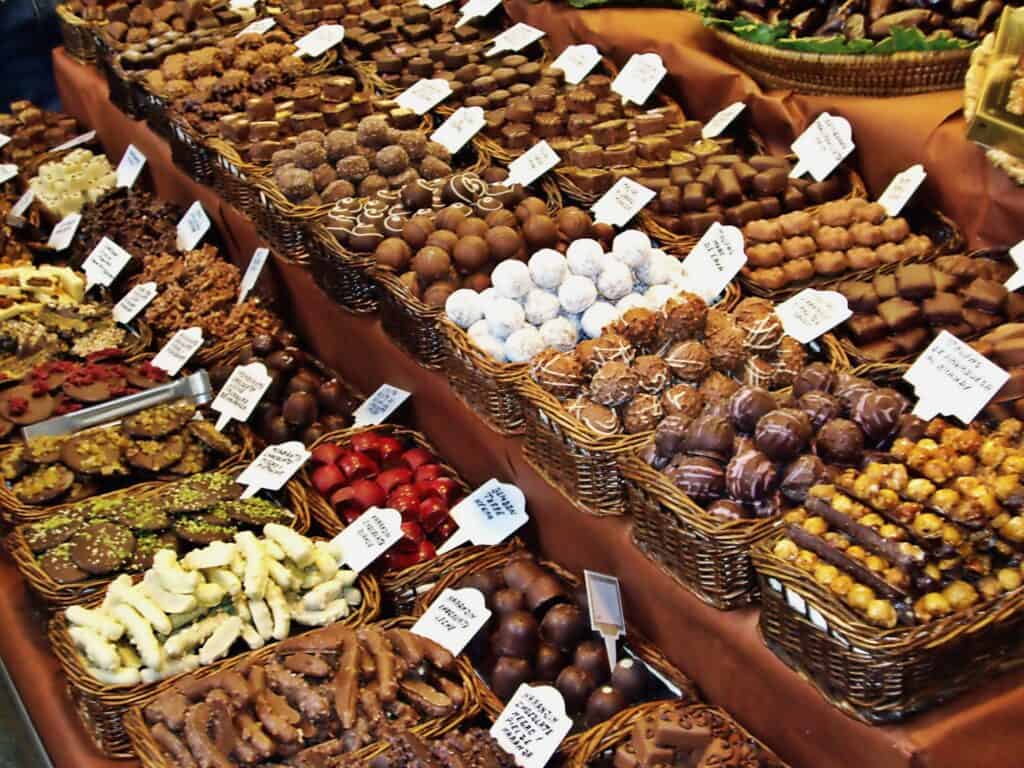 I was lucky to stumble upon an artisan chocolate market near the Capital. They had huge stalls with an incredible display of handcrafted truffles and bagged confections and I could easily have spent the whole day there.
The rooftops
I love rooftops and always make sure to visit at least one when I go to a new city. Galleries Lafayette offer wonderful panoramic views over Toulouse, all for free.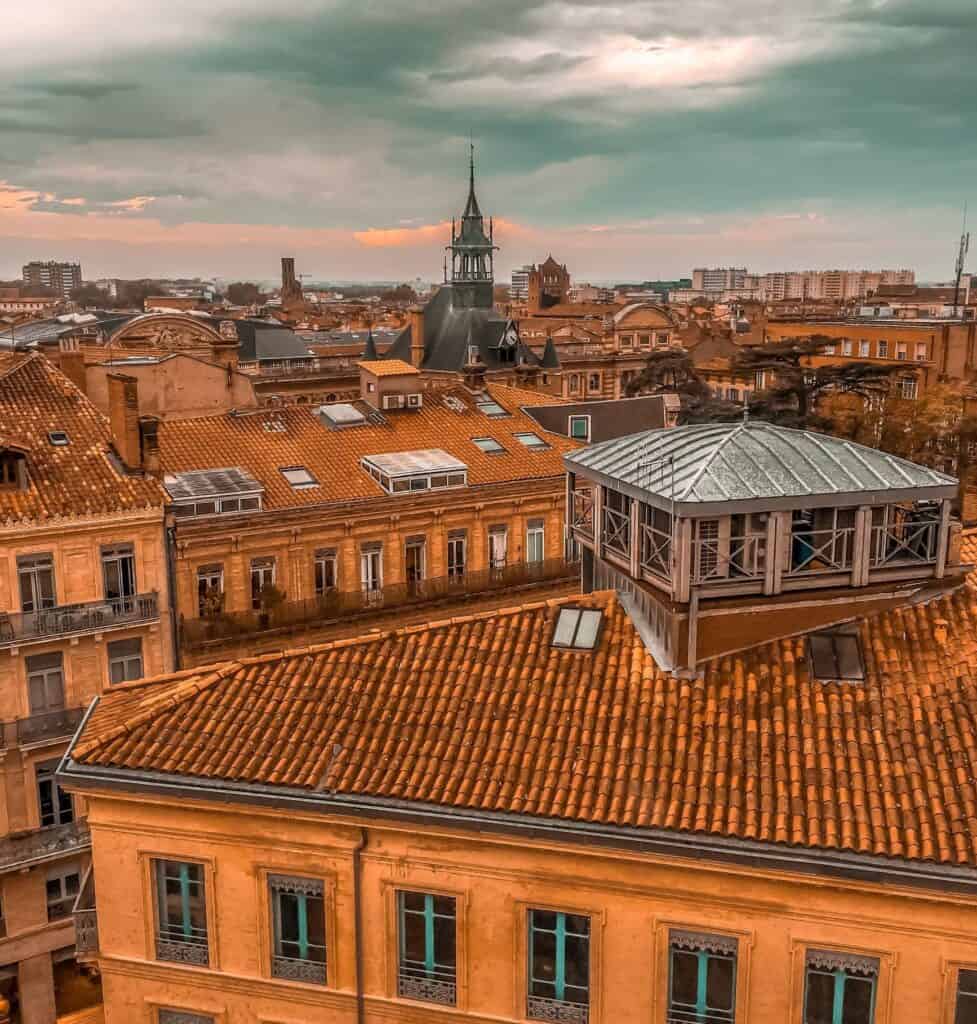 There is a café/restaurant where you can get a drink and sit outside to admire the beautiful pink streets, buildings and rooftops of old and new Toulouse. You might even hear the church bells if you are lucky.
Gastronomy
Chocolatines, mussels drenched in garlic butter, giant choux buns with colourful fillings and of course the famous Cassoulet to name but a few, Toulouse has a rich gastronomy and a fair selection of restaurants for all palettes and budgets.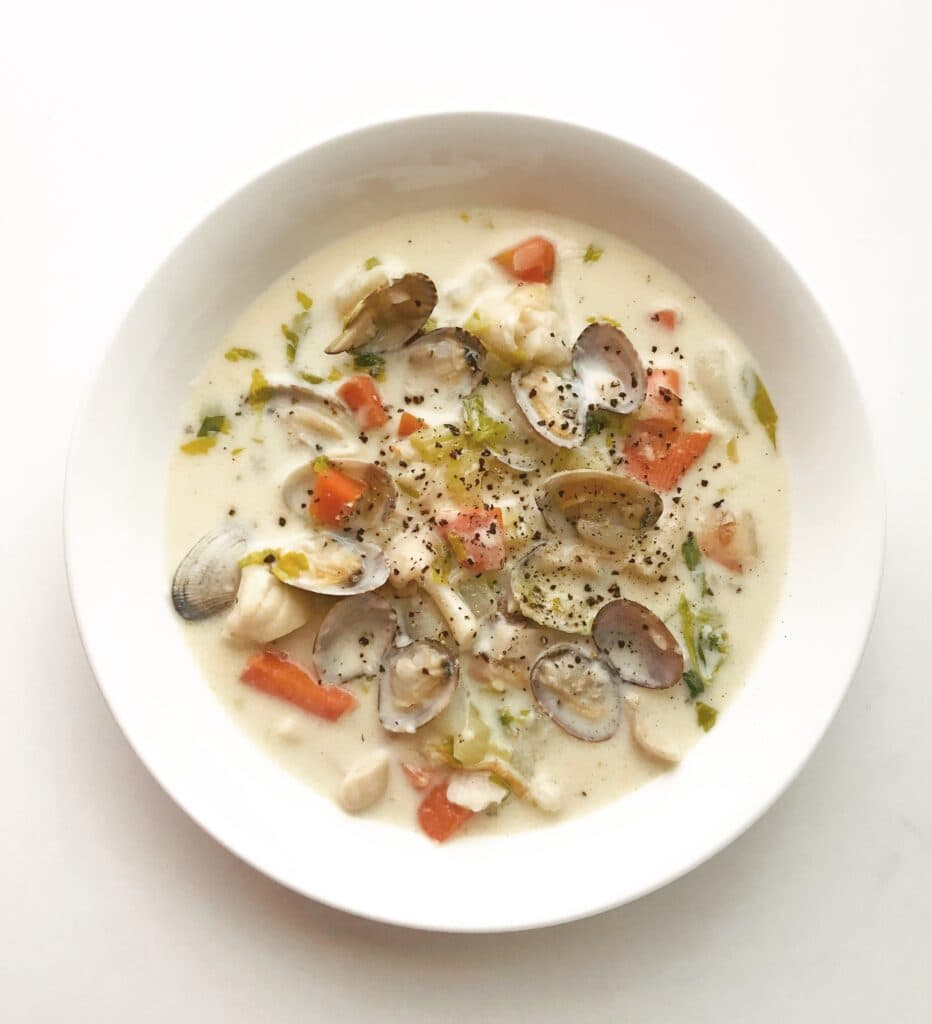 Au Pois Gourmand
This restaurant with its elegant terrace overlooking the Garonne offers a luxurious fine dining experience and is great for celebrating a special occasion or a romantic dinner.  They have different set menu options for lunch and dinner so it's good value for money.
La Cave au Cassoulet
As the name suggests and despite its modest entrance and dimly lit underground, this restaurant is renowned for its rich version of the traditional cassoulet. Situated near the church of the Jacobins, the restaurant is a hit with the locals and a reservation is often needed.
Sandyan
I am so glad I got lost whilst trying to find a shop otherwise I wouldn't have come across Sandyan.
Owned by Yannick Delpech who is the chef at L'Amphitryon, a Michelin-starred restaurant just outside Toulouse and the youngest in France to receive a Michelin star.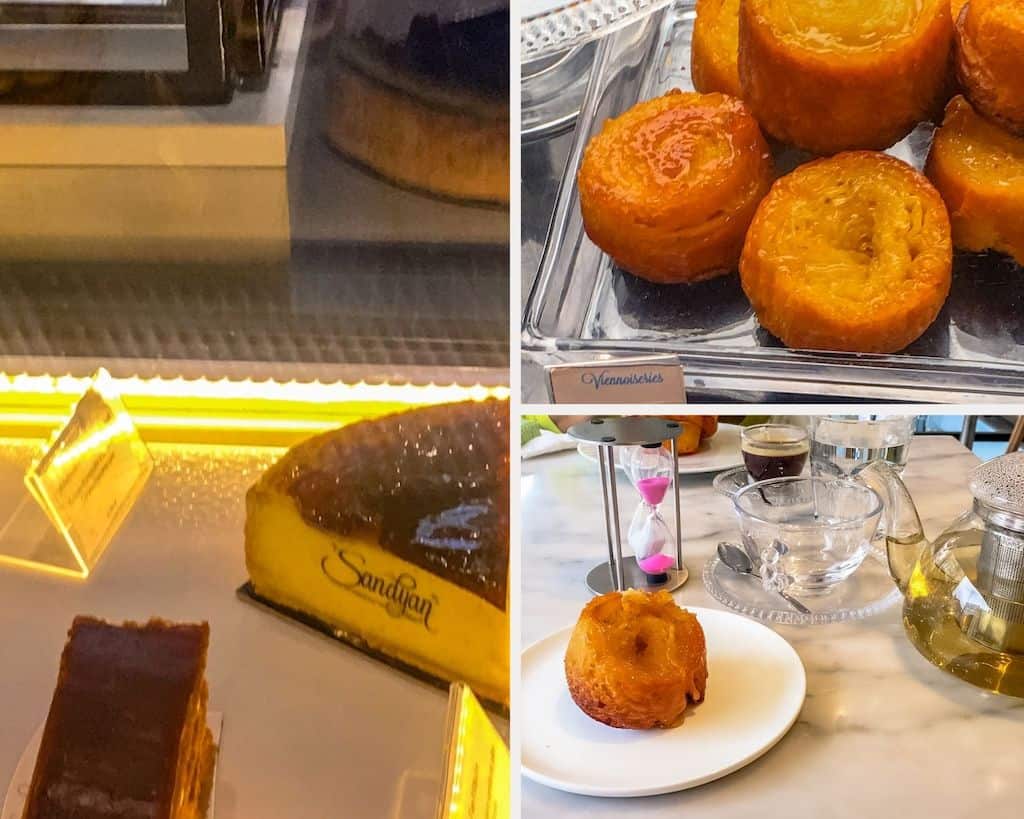 This elegant patisserie and tea room offers a wide selection of classic French pastries with a modern and fun twist, including the best Kouign Amann I've ever tasted!
I loved everything in Sandyan, from the warm welcome, the excellent service to the food itself.  My only regret was that I didn't discover it sooner. It's definitely the first place I will visit if I go back to Toulouse.
Accomodation
I stayed at  The Best Western Hotel Innès , a quaint and modern boutique hotel only ten minutes walk from Place du Capitole and the shopping district. It was comfortable, quiet and offered a sumptuous breakfast; just what I needed for a quick weekend getaway!
Have you been to Toulouse? What was your experience like?