Is Santorini worth visiting?
A summer holiday in a crowded beach is my idea of hell and that's one of the reasons I put off visiting Greece for so many years. But after 4 months of lockdown back in 2020, I was desperate to travel again. I had just been to Iceland which was mind-blowing but cold and Greece was the second country to open in Europe so a holiday in a sun was just what I needed.
With its dazzling panoramas, soaring volcanic cliffs and whitewashed buildings, it's not hard to see why Santorini is Greece's most popular island.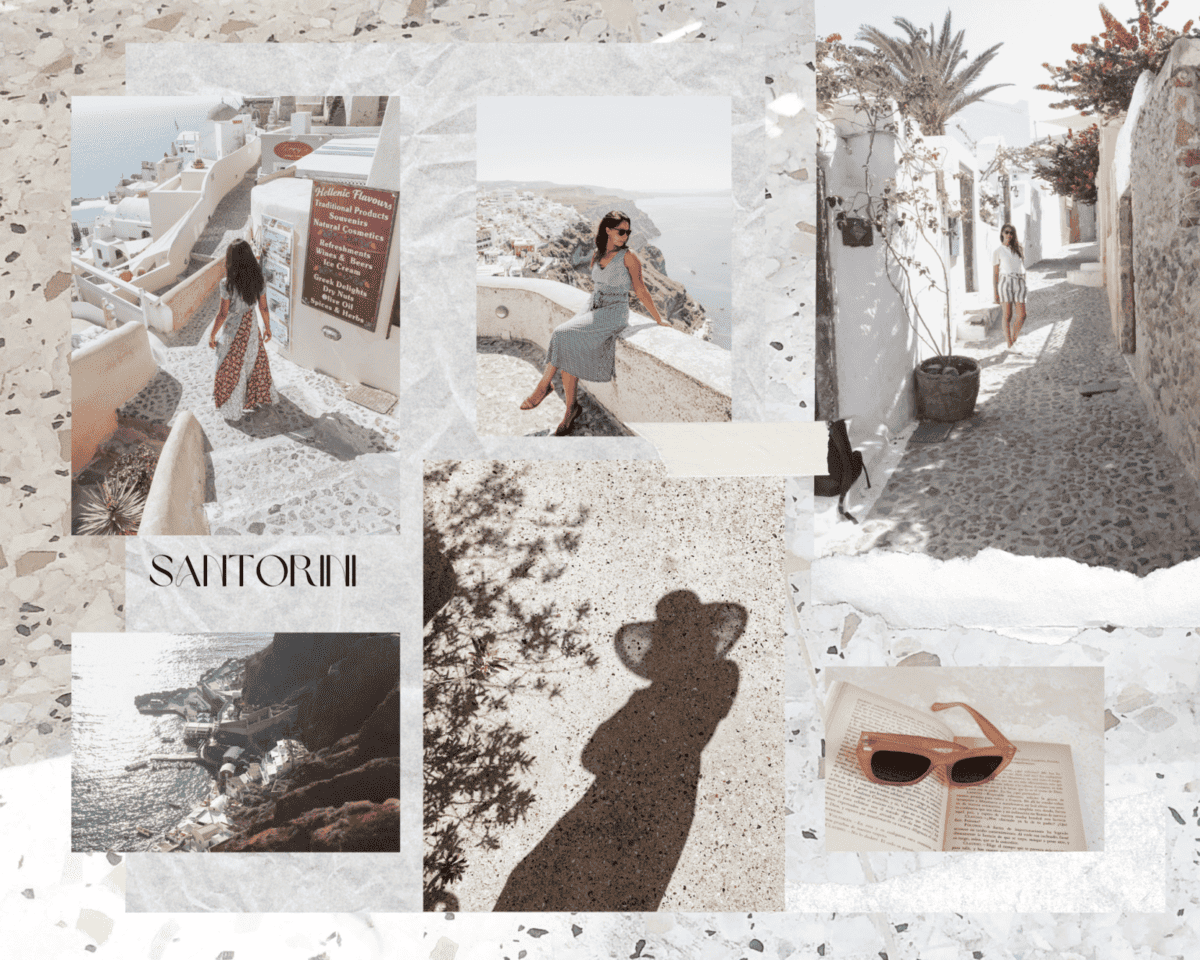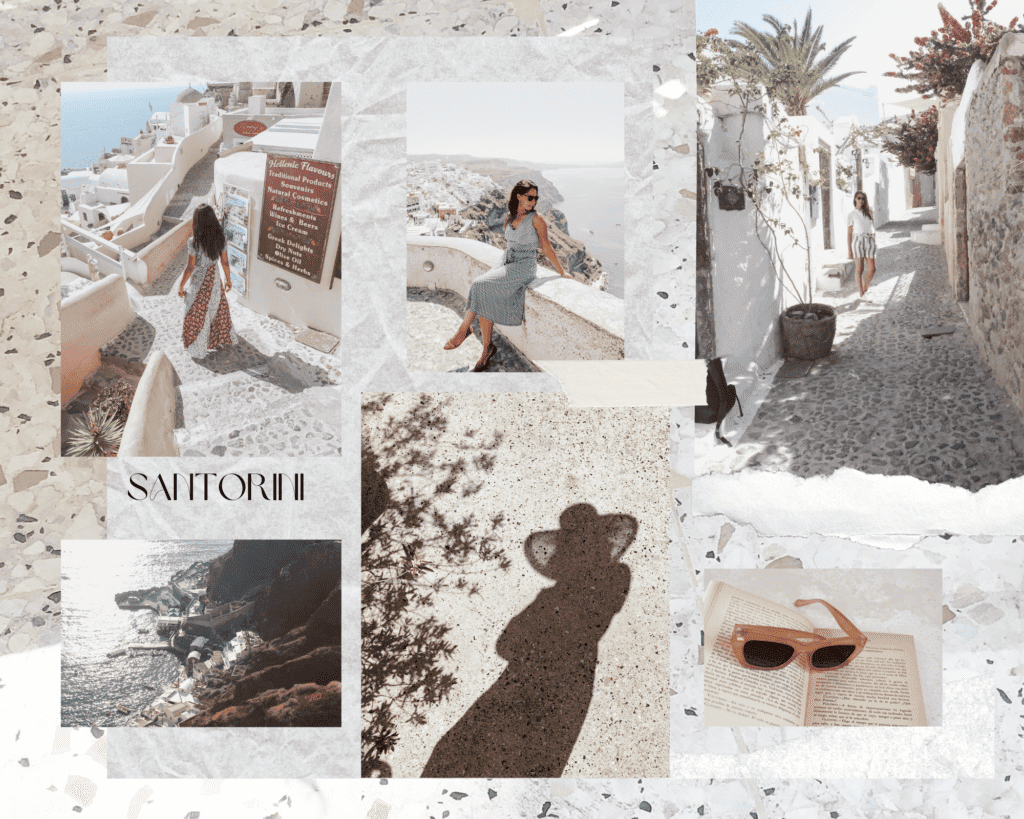 Up to 2019, Santorini was attracting 2 million visitors annually which has raised concerns among the locals as the island became overwhelmed by tourism and its strained infrastructure was under threat.
Santorini was crafted by what is thought to have been the largest volcanic eruption in history, its distinctive landscapes and unique charm are instantly recognisable. Blue glistening sea surrounded by whitewashed buildings clinging to its cliffside, Santorini is really breathtaking.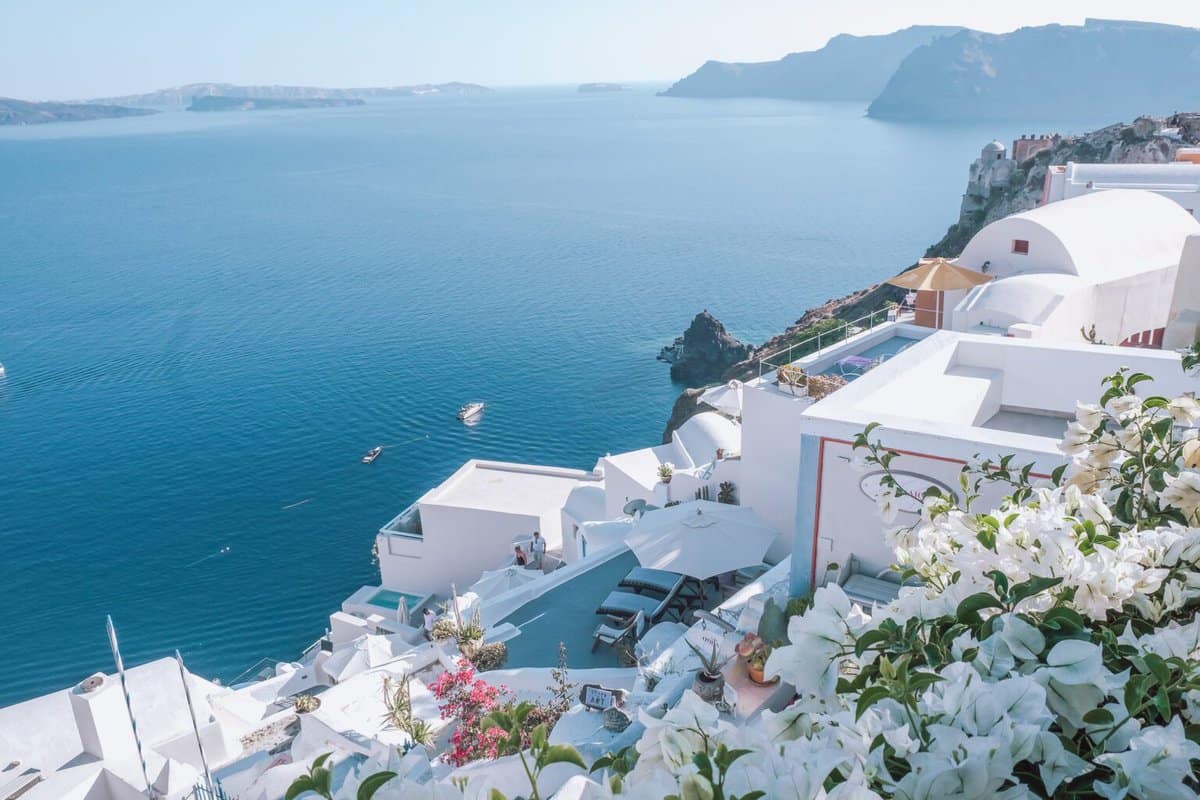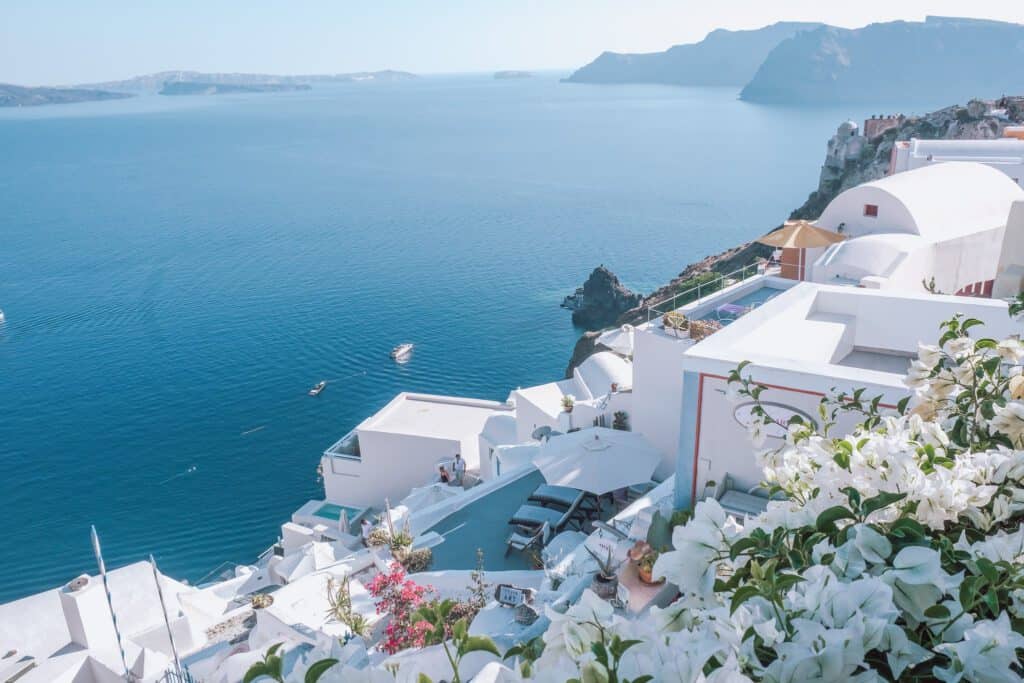 We arrived on an early afternoon in August and expected scorching temperatures but were instead greeted by a warm dry breeze which was very different from other Mediterranean islands we've been to. The Cyclades Islands can be very windy in the summer months as they get the 'Meltemi', a northern wind that blows from early July to mid-August. We didn't experience any unpleasant weather during our time in Santorini but there was always a gentle wind blowing when walking in the hot sun or sunbathing which was rather refreshing.
How to get there
Some airlines fly directly from London but we flew with Aegean Airlines with a short stopover in Athens. We booked our holiday with Expedia which included accomodation and transfers.
Transport
The airport is located 5 km away from the capital and transport hub, Fira. You can book transport in advance or take a taxi outside the airport. Taking a bus is a cheap and relatively easy option especially if Fira is your final destination.  Our hotel arranged our transport from the airport which has saved us a lot of hassle. 
Where to stay
Staying in Fira gives you the flexibility to visit several spots on the island. We wanted a laid-back holiday so we chose to stay in Perivolos which is around 12 km from Fira and famous for its black sand beach. There are frequent buses that can take you to Fira and other villages in Santorini in just under 30 minutes.
Accommodation
We stayed at Marillia Village Apartments & Suites, which was very secluded and away from the hustle and bustle of the city yet only a short stroll away from the beach and restaurants. I loved the traditional Aegean decor of the hotel, the beautiful gardens and swimming pool and the lovely staff who cooked delicious breakfasts every day and went out of their way to make our stay memorable. There were very few tourists in the area so most of the time we felt like the only guests. I can't remember a time when I had the pool to myself the whole morning in the heart of summer.
Perivolos beach is located in the southeastern part of the island and spans several miles of black volcanic sand washed by azure blue sea. It's almost an extension of the more popular Perissa beach which is famous for its big selection of activities, water sports and lively nightlife but Perivolos is quieter with a more chill atmosphere. Our hotel was towards the end bit of the beach which had a wonderful selection of restaurants and cocktail bars with sun beds and parasols. It was by far the cleanest beach I have seen in Europe. They even made the sun beds Covid 19 friendly with plenty of social distancing and sanitising stations everywhere. I usually get bored after 2 hours sitting at the beach but I loved Perivolos so much I spent whole afternoons there taking naps and eating my weight in ice cream whilst listening to live music.
Food
I love Greek food and Santorini had some cool places for eating, especially in the area where we were staying. Our hotel made the most delicious breakfast and we had the world's best gyros in Fira. Checkout my favourite Santorini restaurants here.

best Things to do in santorini
Explore Fira
Fira (or Thira/Thera as the locals call it) is the capital of Santorini and the perfect area to stay for those who wish to be in the centre and have an authentic Santorini experience. It's also a great base for onward travel to the island's other beaches and villages. In hindsight, although I loved the quietness and luxury of Perivolos I wish I had stayed in Fira (or Imerovigli)) especially as there were very few tourists around due to travel restrictions. You can also opt to stay in Firostefani which is only a couple of miles further from Fira and has the same magical landscapes but is much quieter.
Fira's town centre is vibrant with local markets, craft shops and restaurants. However, there's also a maze of narrow backstreets to explore, beautiful arches and old chapels. But Fira to me will always be memorable for its breathtaking sunsets. Once you experience them you understand why Santorini is so attractive to honeymooners and romance seekers.
What makes Santorini so unique is its geology. Fira is built directly on top of the Caldera cliff, approximately 260 meters above sea level and offers magnificent views over the stunningly blue sea. Though most of the town is built on the top, there are several villages located at sea level which are also worth seeing. You can visit by cable car or by walking down steps to the old port, 587 steps to be precise so make sure you are fit and have the right shoes, a sun hat and plenty of water. We walked down the steps which were steep and twisty but the views kept us going and we could take a break whenever we needed to.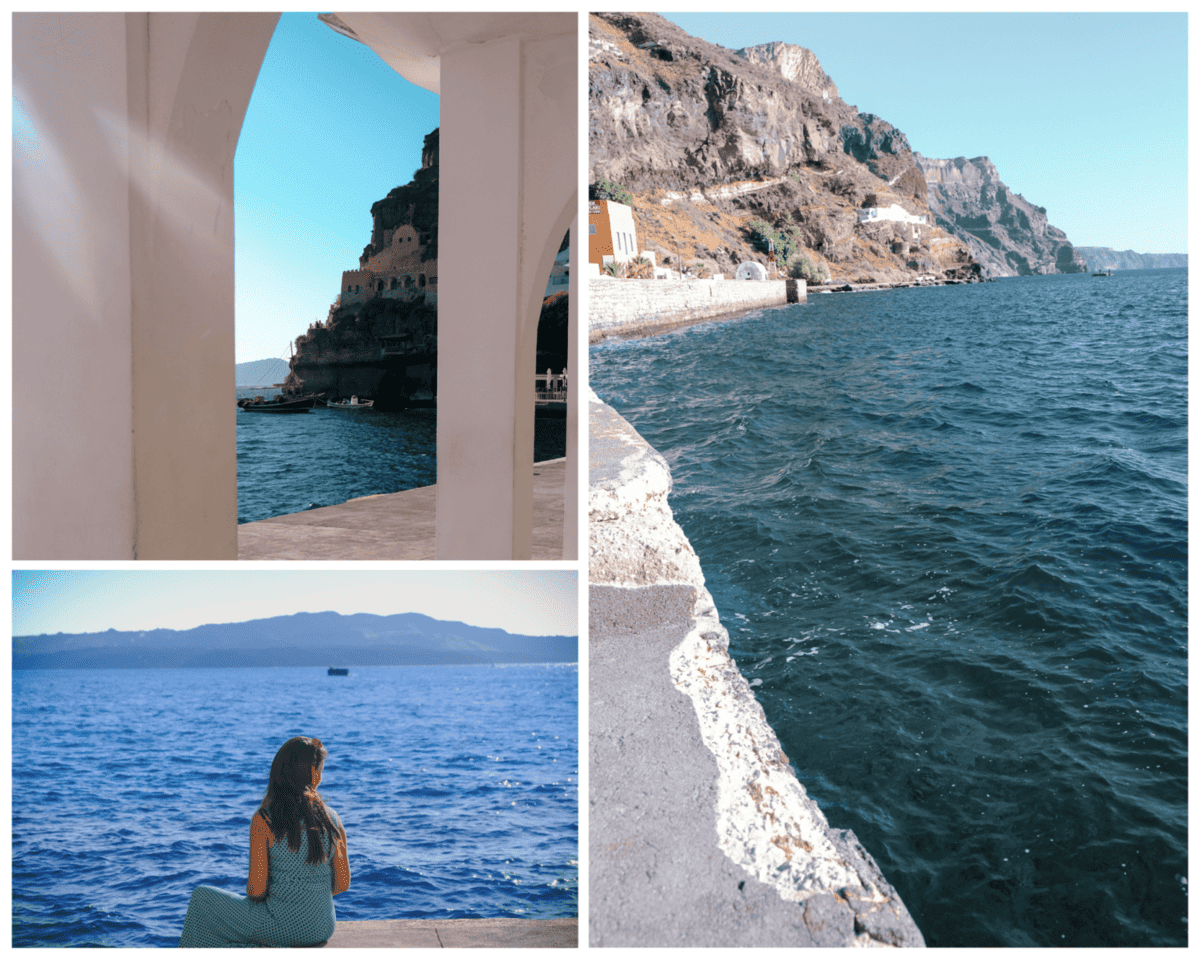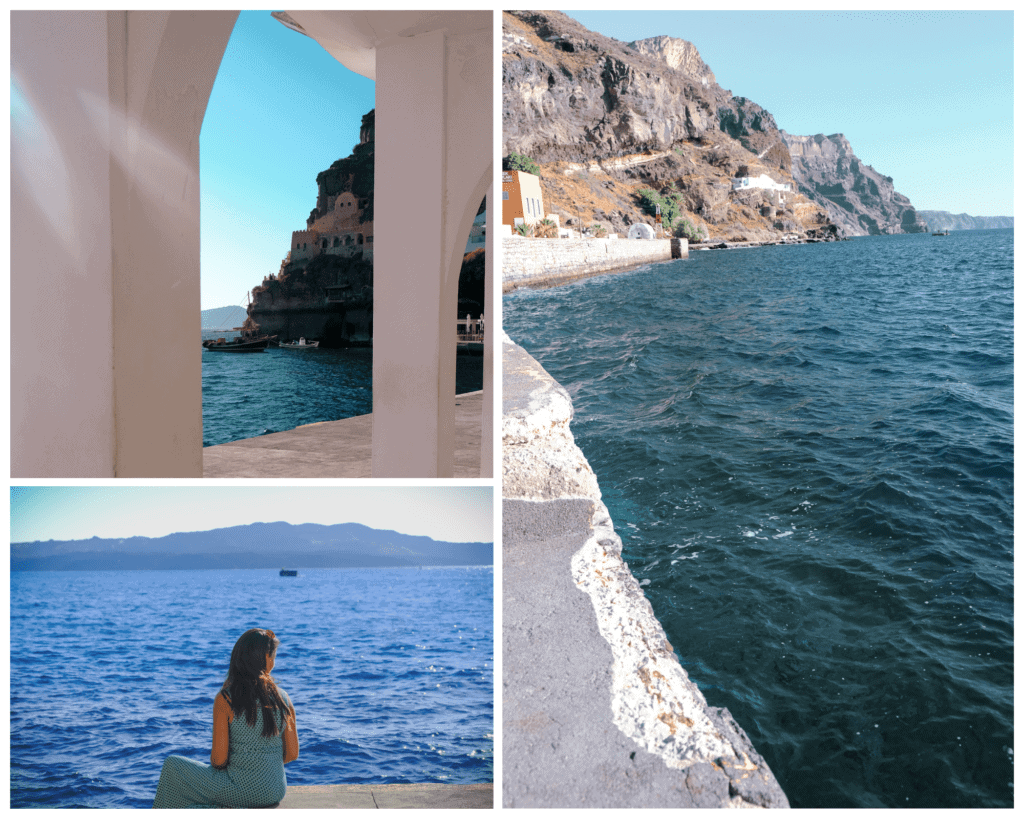 The old port was very quiet as there were no ships operating so we enjoyed a lovely laid-back walk. There is a little café by the water but it was closed at the time. We decided to go back by cable car. The trip costs 5 Euros and you can enjoy the views from a different angle and without breaking a sweat.
Take a scenic hike to Oia
Oia is the most famous village in Greece. Known for its white cliff-hanging houses and blue domes, it really is as pretty as it looks on pictures.
The hike from Fira to Oia is about 10 km long and takes around 2.5 hours to complete. The hike takes you along the edge of the caldera through Santorini's pretty villages such as Firostefani and Imerovigli and offers wonderful views of the volcano and the sea. You can also take the bus from Fira but if you decide to hike, start early in the morning to avoid the hot sun and make sure you stay late to witness one of the world's most iconic sunsets.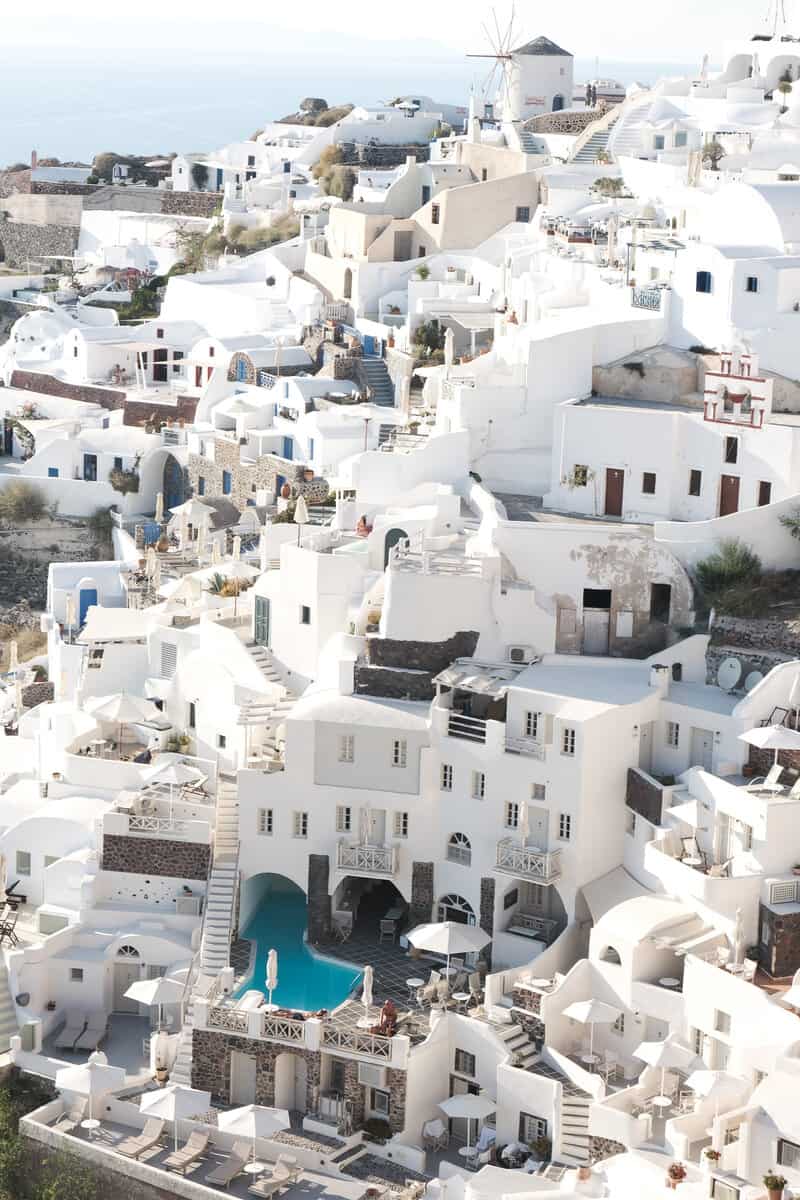 Oia's streets are lined with luxury accommodations and hotels. It's not uncommon to walk past people sunbathing in their plunge pool while sipping a cocktail. We sat in a terrace to admire the views and walked up to the castle where we stayed until sunset time. The streets are pretty but very narrow. There were very few people in the whole village and we were told by the locals that in pre-covid times we would have had to queue for an hour or more to get a decent spot for a picture. That to me sounds crazy and I don't think I would have enjoyed the experience.
Do a sailing day trip
A boat trip is the best way to experience an island and in Santorini you have several options available. You can do a volcano and hot springs tour where you take a walk around the active volcano then soak in the mud baths and swim in the hot springs.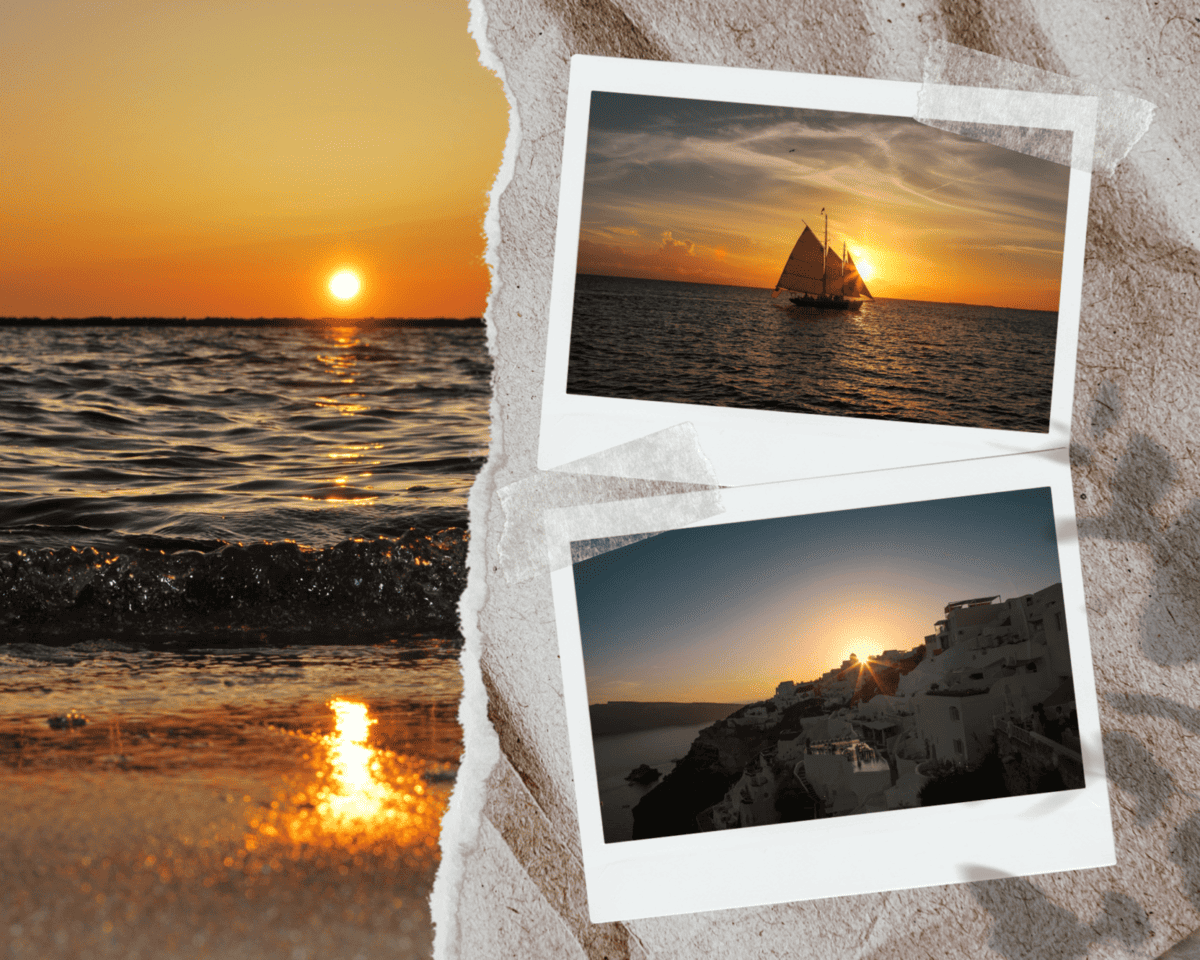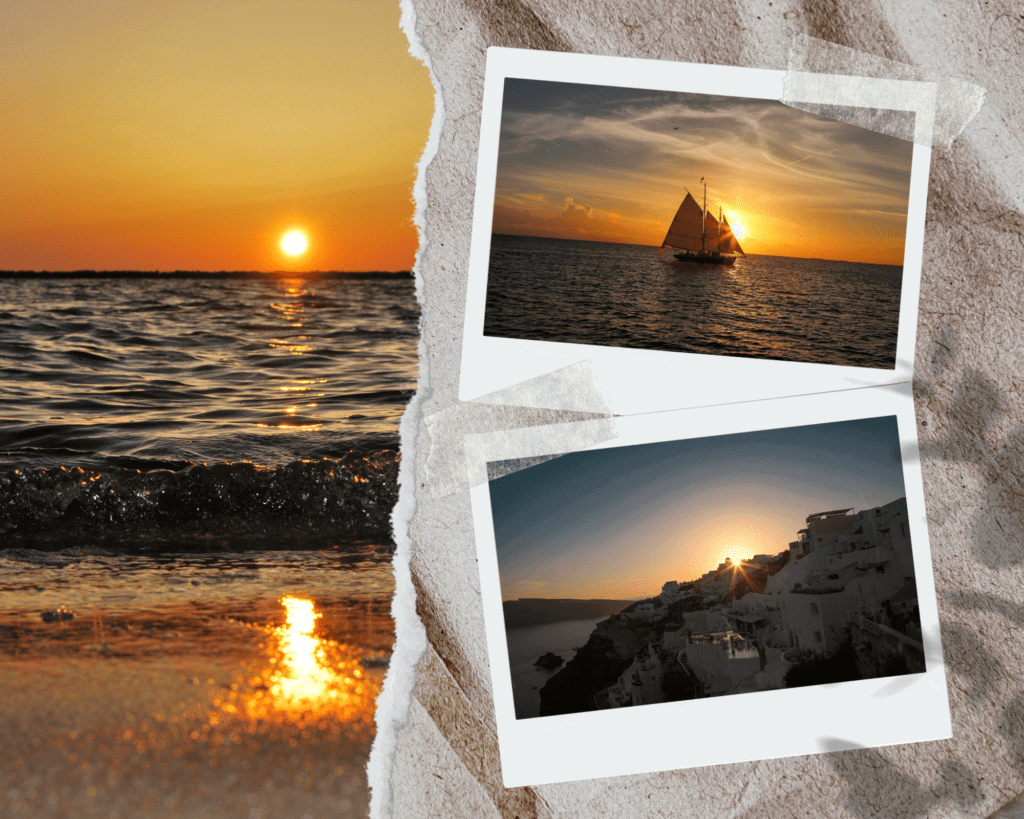 Or you can take a luxury sunset cruise onboard a catamaran with a small group or privately if you wish. You will get a chance to snorkel in crystal waters and sail past the caldera while admiring the glorious views and the cliff-hanging white houses. Most of these trips offer a full meal or a BBQ.
Watch a movie under the twinkling stars
Open air cinemas have been around for a while but if you haven't yet experienced one then Santorini is the best place to do that. The Open Air Cinema in Kamari is a 12-minute drive from Fira and about 20 to 25 minutes from Oia. There is also a bus station just across the cinema entrance. The cinema shows all current movies in Greek with English subtitles. Open from May until October. Tickets cost 9 Euros.
is santorini worth visiting?
Things I liked
It's a stunning island with unique landscapes and breathtaking views from every angle.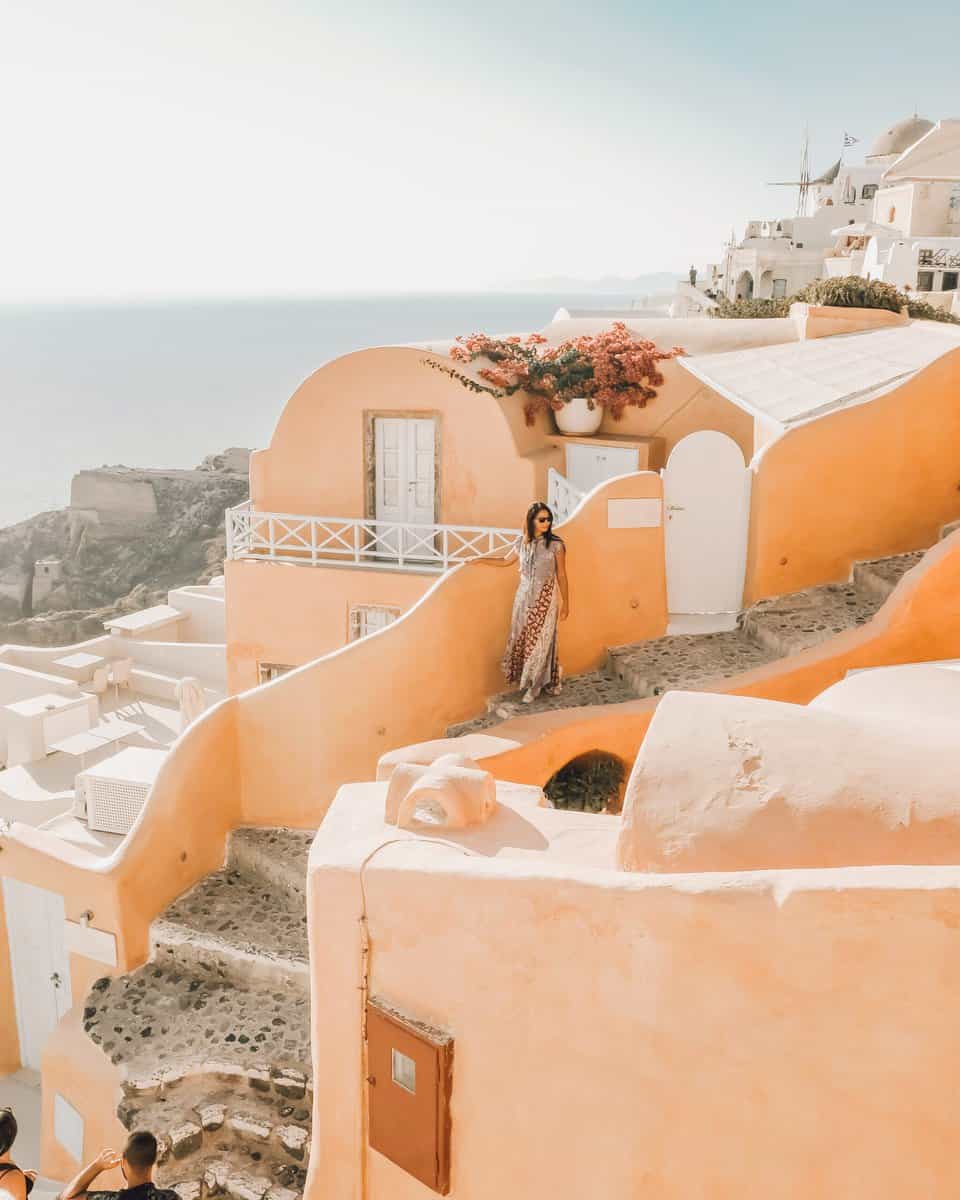 The weather is lovely in the summer and even though the sun is strong in the mornings there is always a dry wind blowing so there is no risk of you melting as you walk or sunbathe.
The people are friendly and the food is amazing. There is a huge choice of places to eat for all budgets.
The sunsets in Oia and Fira really live up to their reputation.
It's a wonderful place for couples or to celebrate a special occasion.
Things I didn't like
The beaches. Yes they are clean, wide and nicely lined with sun beds and umbrellas but the sea was cold and dull and I didn't enjoy swimming there. The sand is pebbly and coarse so you need shoes if you want to walk on the beach.
I was lucky that I visited when there were fewer tourists and I didn't have to compete for the popular spots. I couldn't imagine fighting my way through the narrow streets of Oia or queueing up to take a photo, that would have spoilt the experience for sure. It's also worth noting that Oia is really small and the famous blue domes (Cupolas) you see in photos are not easily accessible and as I mentioned before can get pretty crowded. They are in fact private and there are signs asking people not to cross the barriers but a lot of people ignore the signs and I have even seen people jump from the roofs in a spectacularly dangerous way just to get a photo.
There are several other blue domed churches in Santorini which are worth visiting such as the church of St Gerasimos in Firostefani and Panagia of Agioi Theodoroi church which is sometimes open for visitors.
Santorini is the most expensive island in Greece and whilst the food can be affordable, accommodation tends to be expensive everywhere which is not ideal especially for families.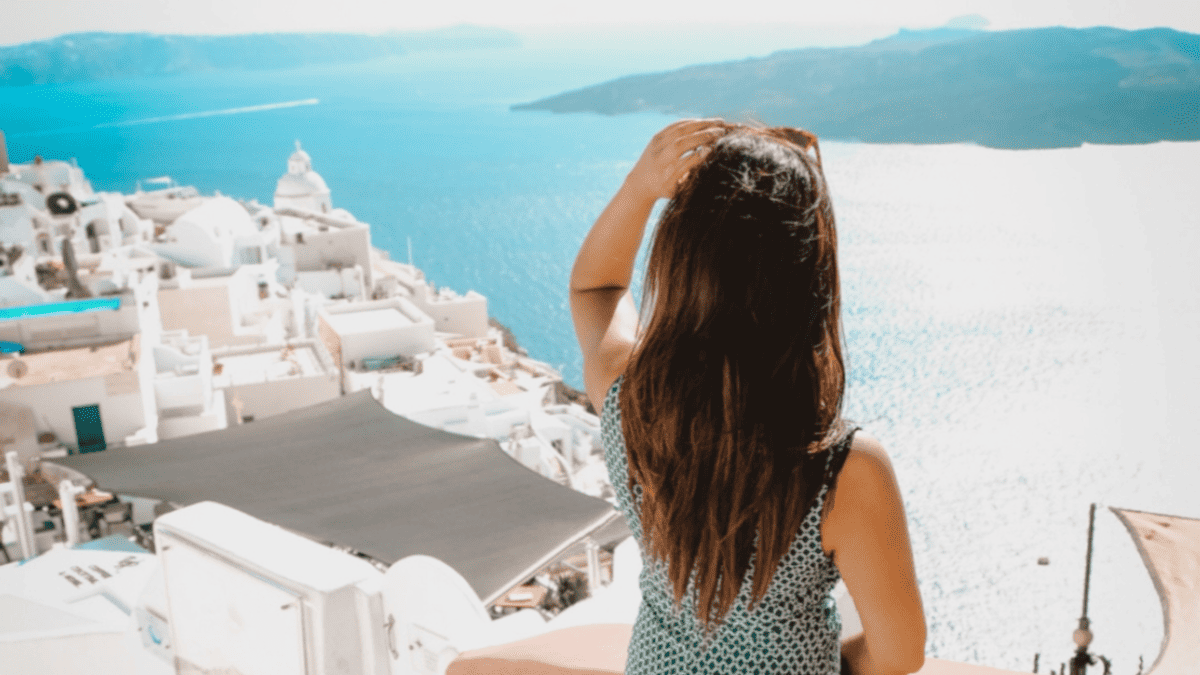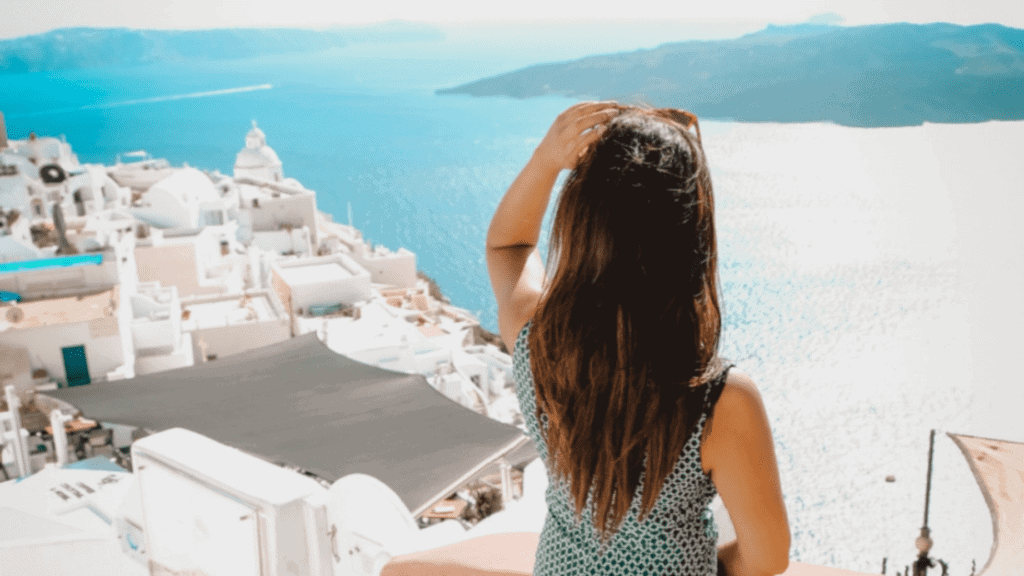 The Verdict
So is Santorini worth visiting or is it just another overrated tourist trap? My answer is it is worth the visit but with a few caveats. Its famous sunsets and unique landscapes make it a worthy bucket list destination but I would recommend going in the shoulder season. The weather may not be as warm as in the summer but there will be far less crowds. For families, I feel that Greece's other islands would offer more choice in terms of activities, sandy beaches and affordable accommodation.
If you are wondering where else to go in Greece, checkout
faheyjamestravel
blog post on the top 10 sites you need to visit.
Have you been to Santorini? what were your impressions and would you go again?