Greek cuisine is one of the tastiest in the world! having had the influence of Middle Eastern, Italian, and Ottoman cultures over the centuries, it is simple but hugely varied, colourful, and very nutritious.
One thing I will remember most from my trip to Santorini in 2020 is eating tons of delicious food. Fresh vegetables and fruits full of colour, fish straight out of the sea and amazing grilled meat. The food is simply cooked but full of flavour so you can indulge without the guilt and there are many vegetarian and vegan options as well so no one goes hungry in Greece!  Below are some of my favourite restaurants by area which not only offer delicious food but also a scenic view.
Perivolos
 Savvas Popeye ££
We ate twice in this taverna-style place by the seaside. All tables have a sea view and the restaurant is beautifully decorated and surrounded by colorful bougainvillea. Their mezze and seafood dishes (tuna tartare, lobster and calamari) were excellent.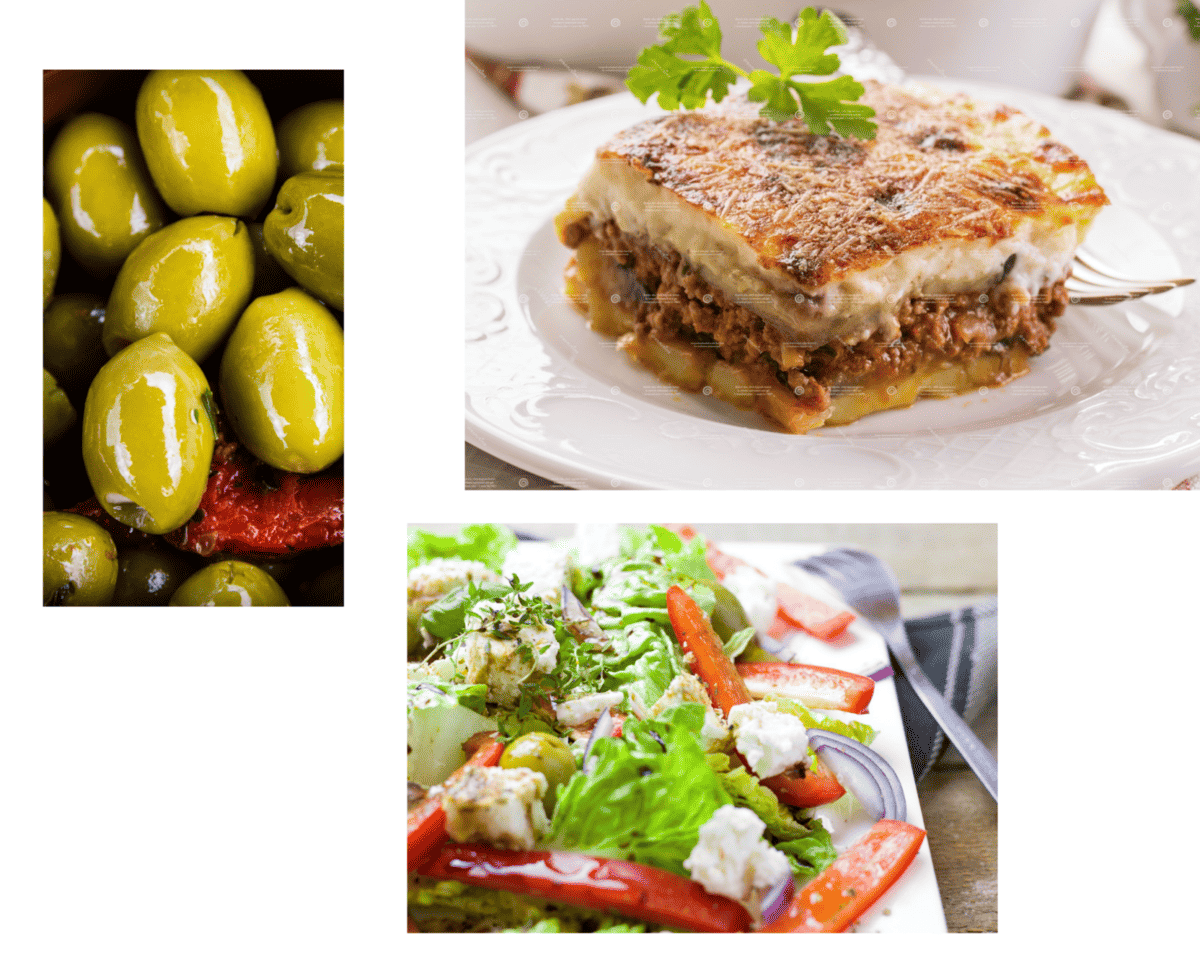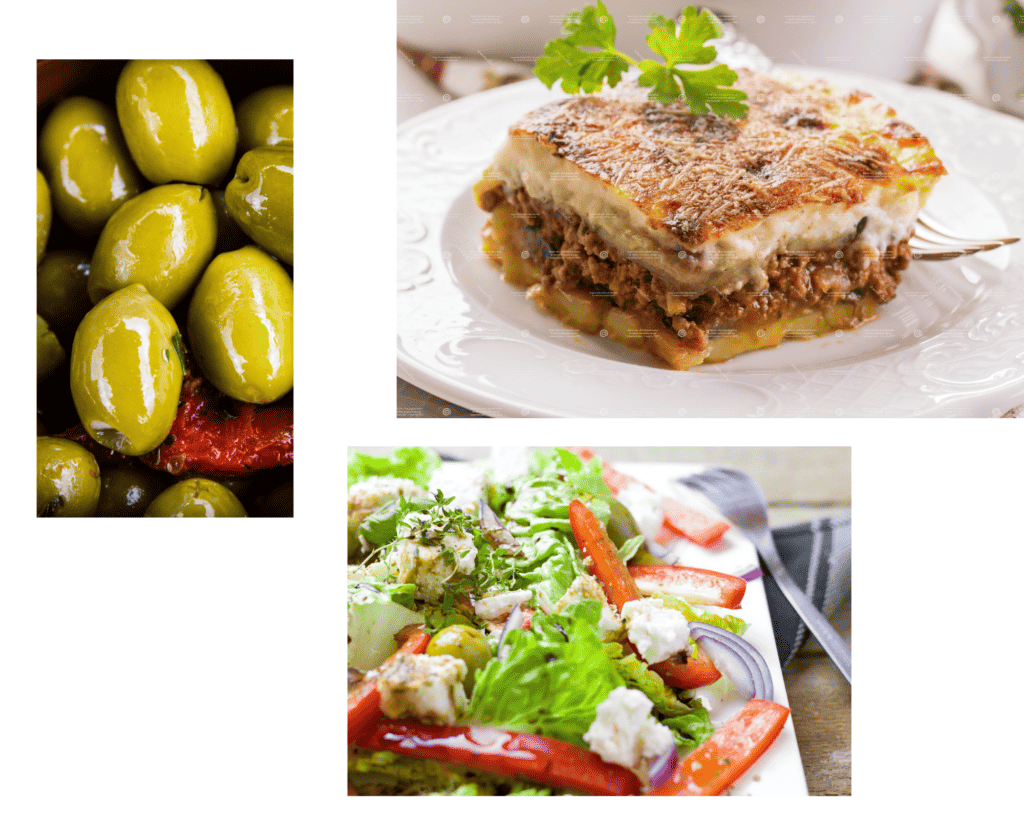 Forty One 41 ££
Great restaurant if you fancy lunch on the beach. The food is very nice and the menu is huge. Their grilled meats and Greek salads were the best.
Chili ££
Stylish restaurant facing the beach but we visited in the evening and loved the chill ambiance and dim lights. The food was exquisite. A fine dining experience for reasonable prices. When we ate there they had just hired a new chef who was experimental and into fusions. The menu we sampled was beautifully crafted and had unique flavours. I highly recommend it (providing they still have the same chef! :))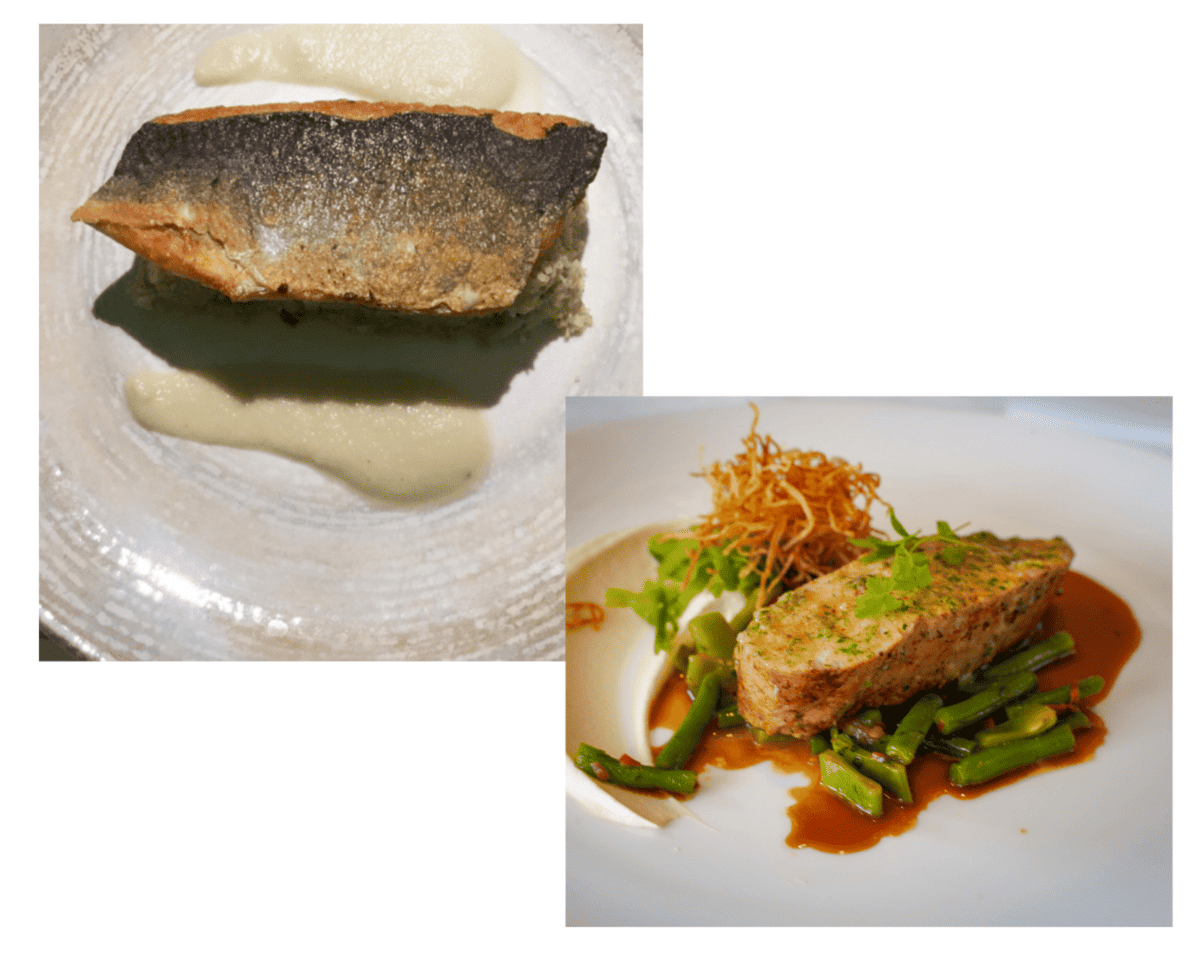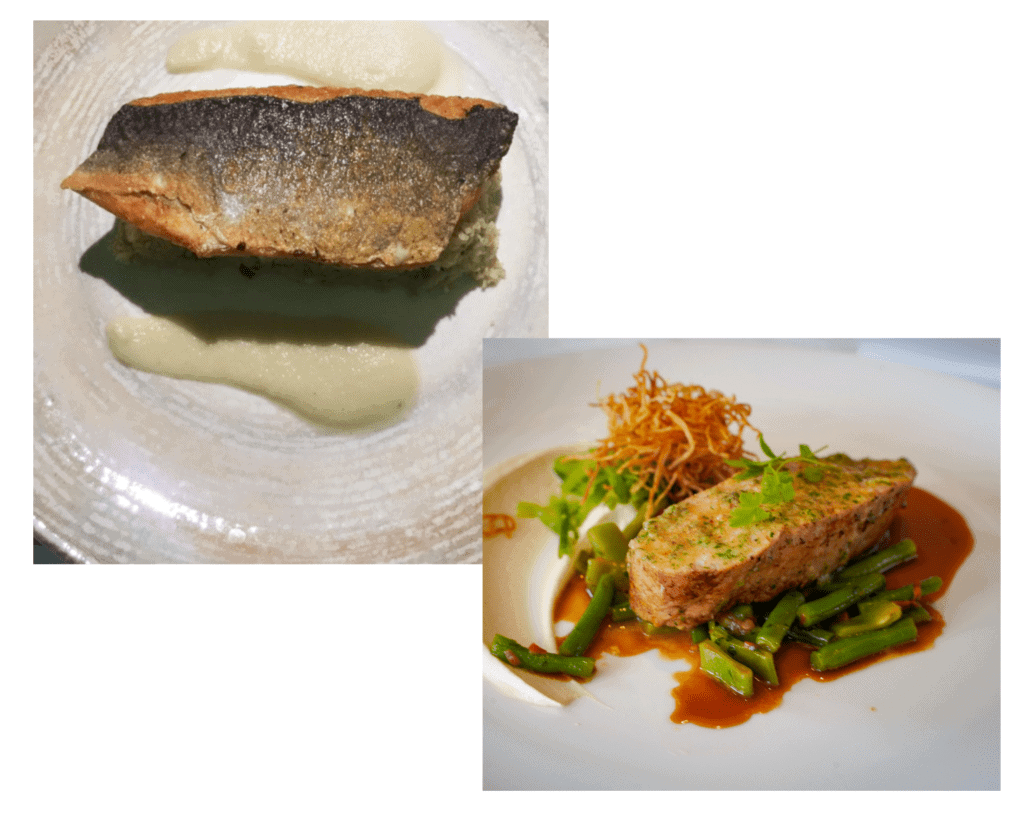 Fish Taverna o Perivolos ££
Authentic Greek taverna by the beach. Their mixed grill and Greek salads are excellent. The fish is fresh from the sea, you can choose your fish and they cook it for you on the coals.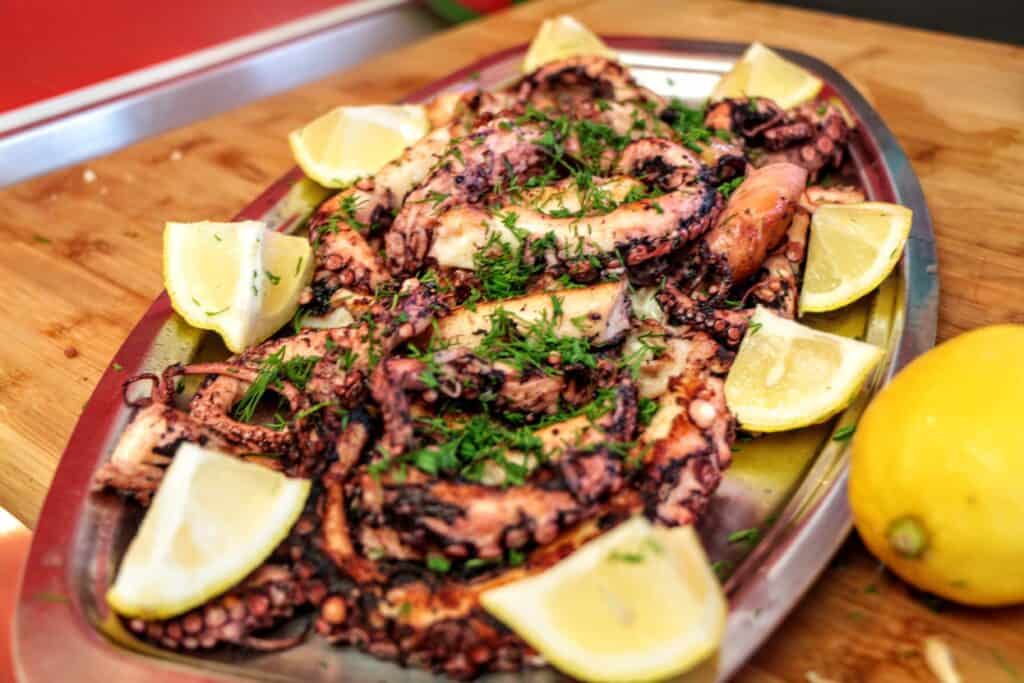 Margarita £
Fantastic if you want a cooked breakfast or a quick lunch. We enjoyed many souvlakis here while chatting to the friendly owner. The portions are generous and the prices very cheap. After lunch, you can use their sunbeds for an afternoon nap or to savour a gelato.
Fira
 Triana Tavern £££
Beautiful restaurant with stunning views from the terrace. They have an extensive menu offering Greek specialities. The seafood risotto and the chicken souvlaki were excellent.
Palia Kameni ££
The perfect spot to watch the sunset while enjoying a drink. A bit on the expensive side but the views are so worth it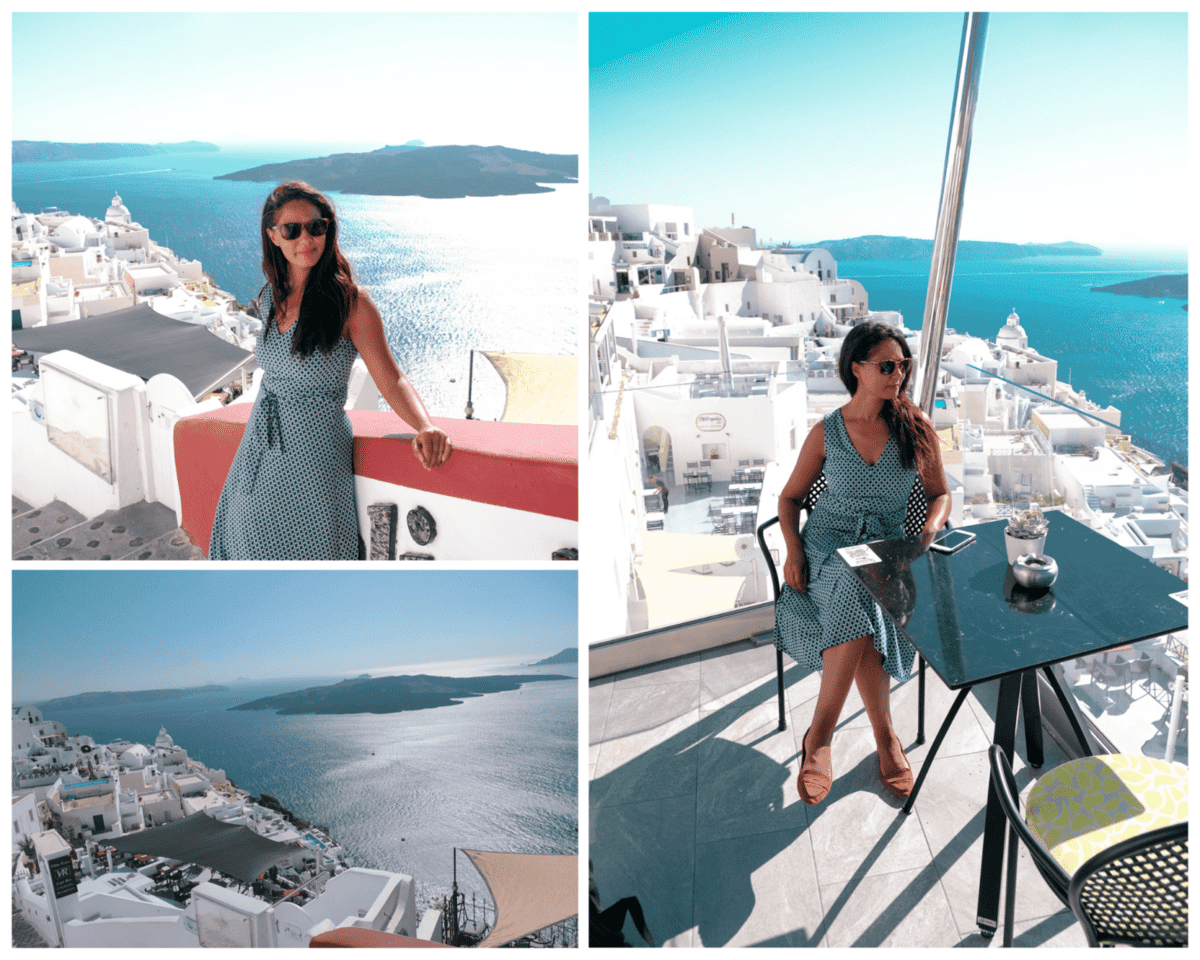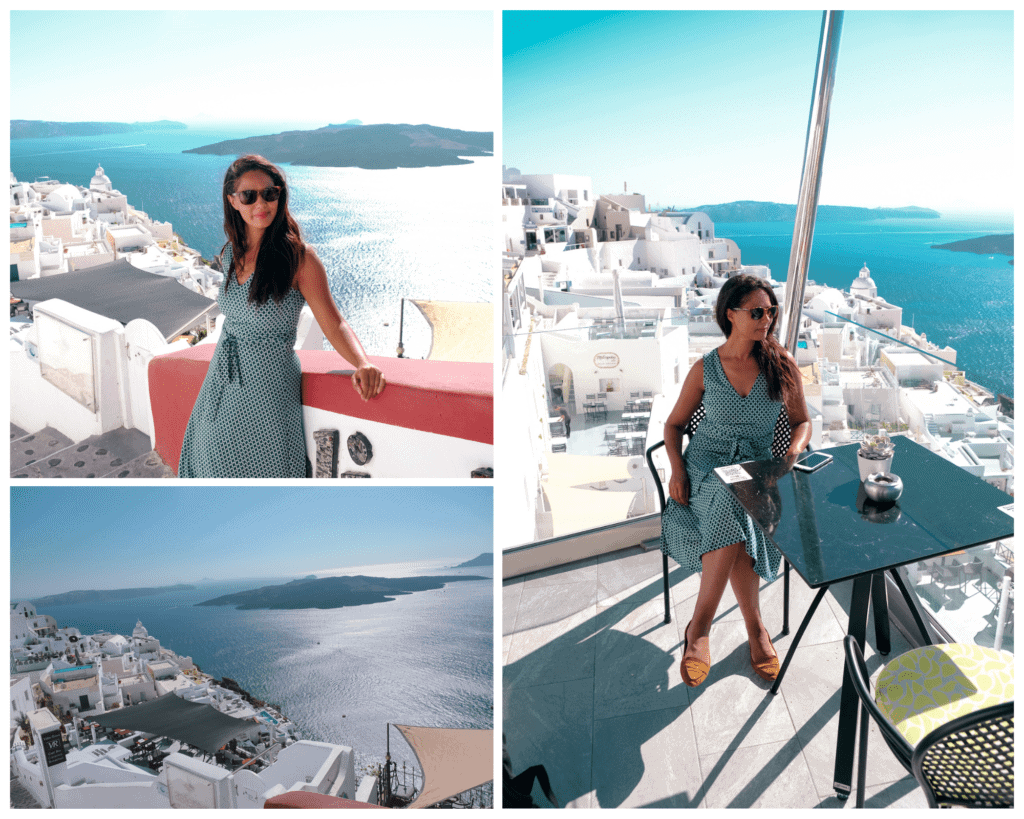 On the cliff ££
This is also a hotel and another perfect spot to watch the sunset from. We only stopped for coffee but the staff were very attentive and serving everyone with a smile.
Yogi's Gyros £
This one is located in a popular street of Fira so no views to admire but I had to mention it because it's the number one place for eating gyros and I ate there 3 times. Gyros are simply the most delicious sandwiches I ever tasted. They are similar to Shawarma or Doner kebab but in Greece they are made of chicken or pork and served with tzatziki sauce and chips inside pita bread (Gyro bread). I could eat them all day.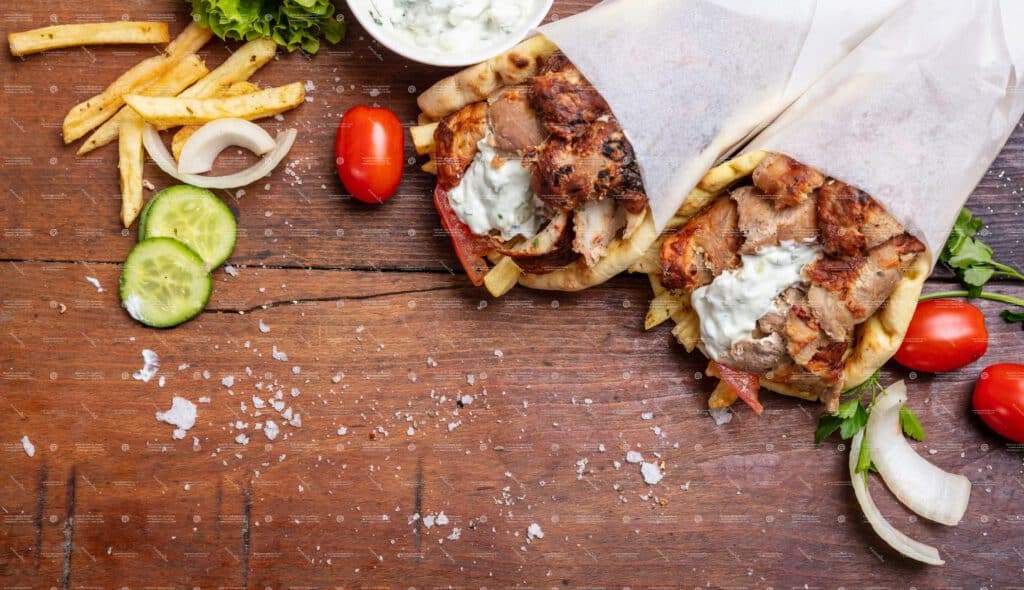 Oia
Armeni Restaurant £££
Eating in this place is quite an experience as it starts with a speedboat ride from the bay to get to the restaurant. They specialise in Fish and seafood. There is a lot to choose from the menu or you can enjoy the catch of the day while listening to the crashing waves.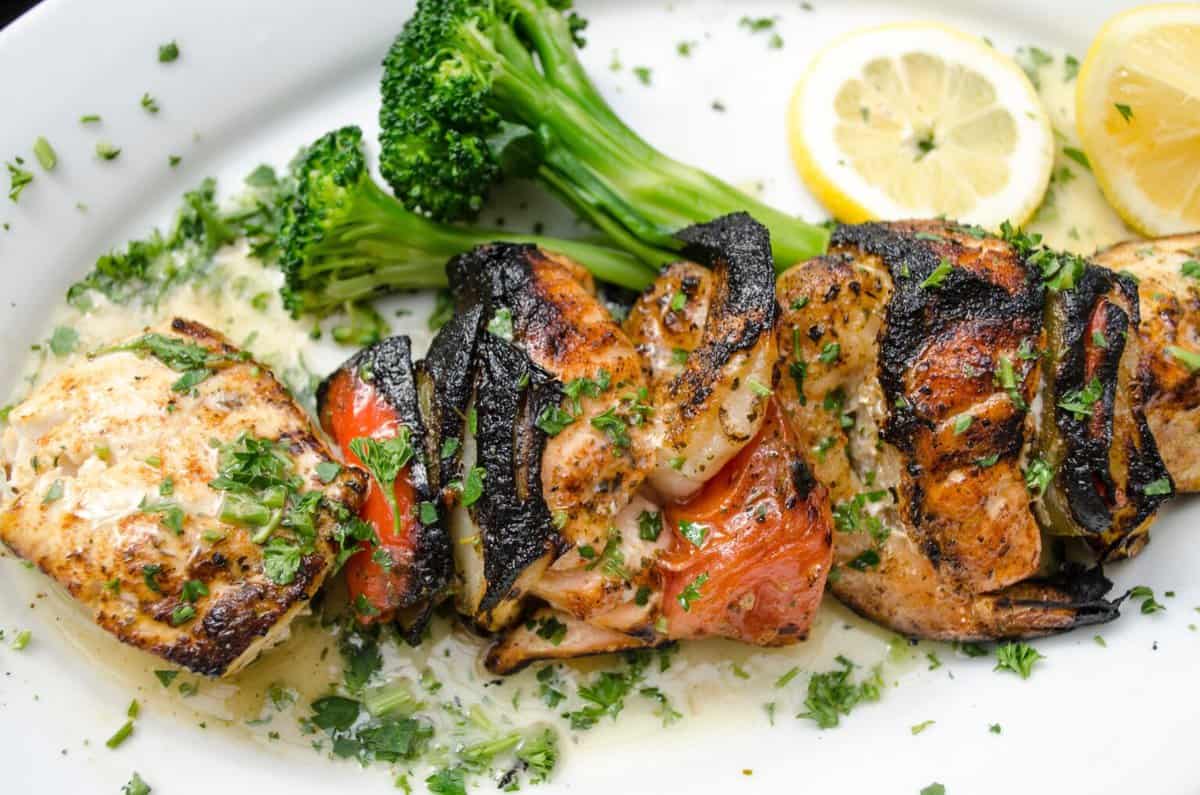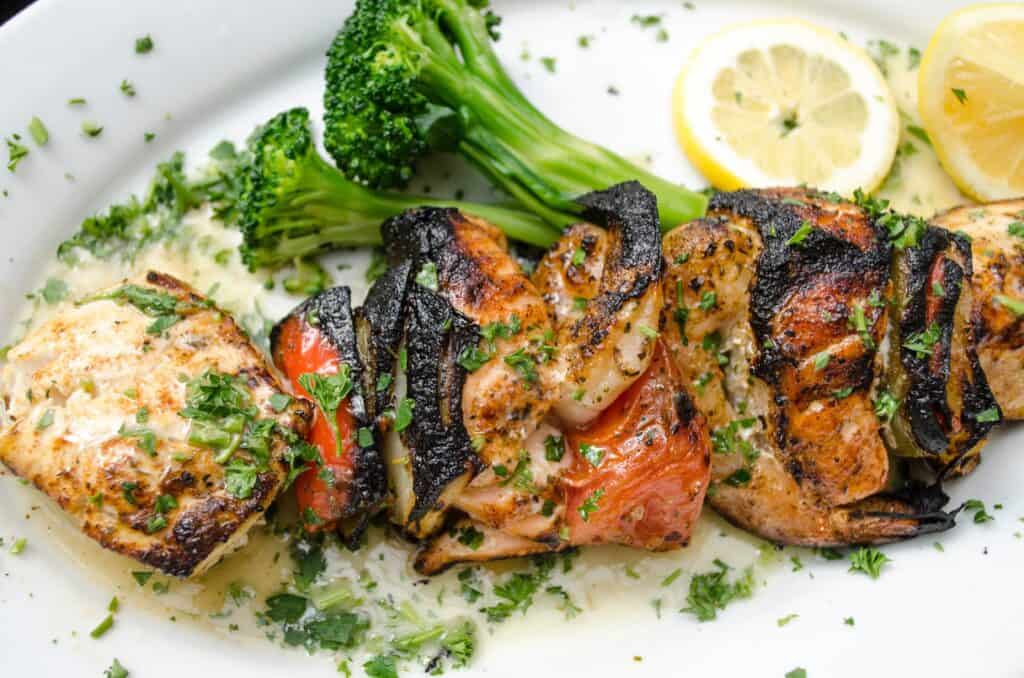 Red Bicycle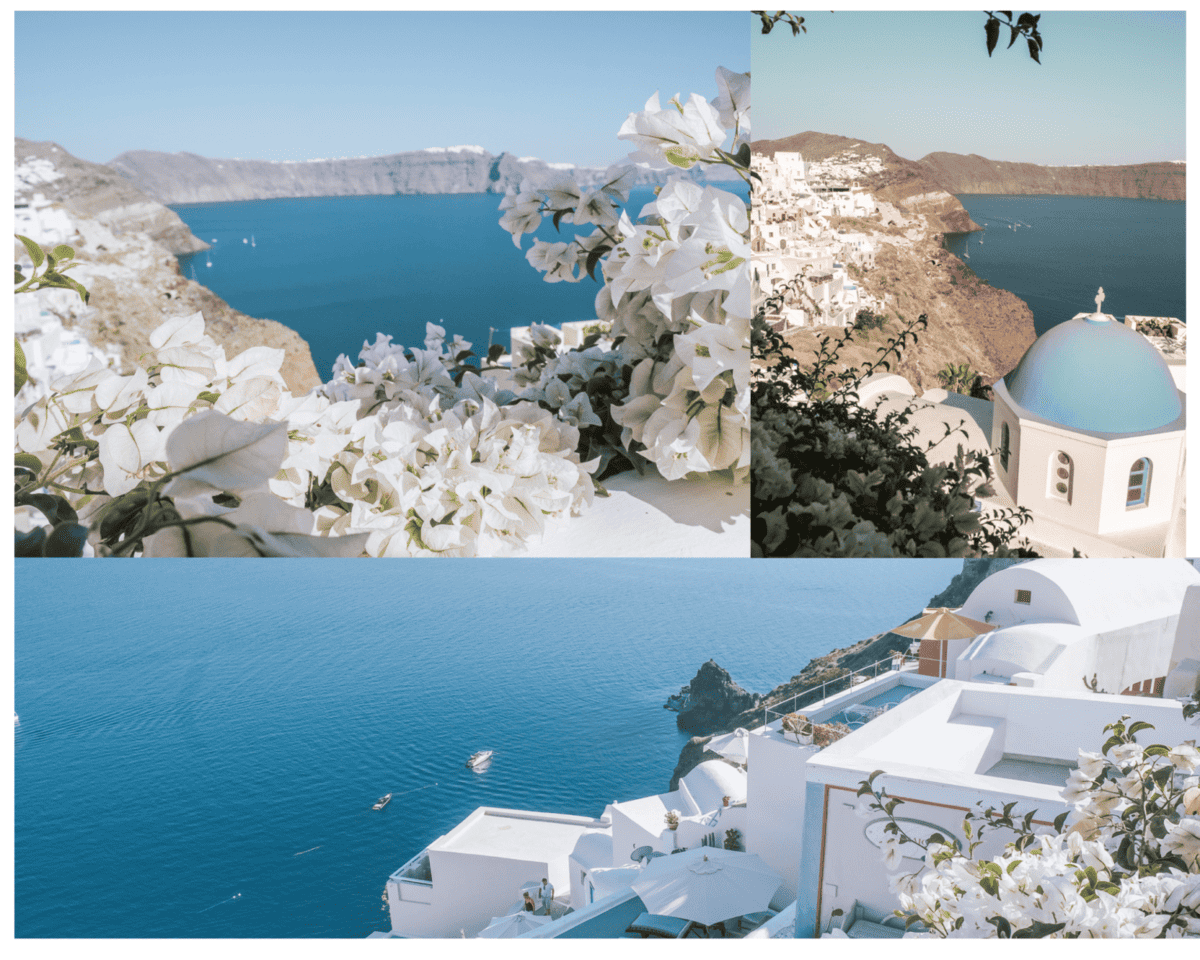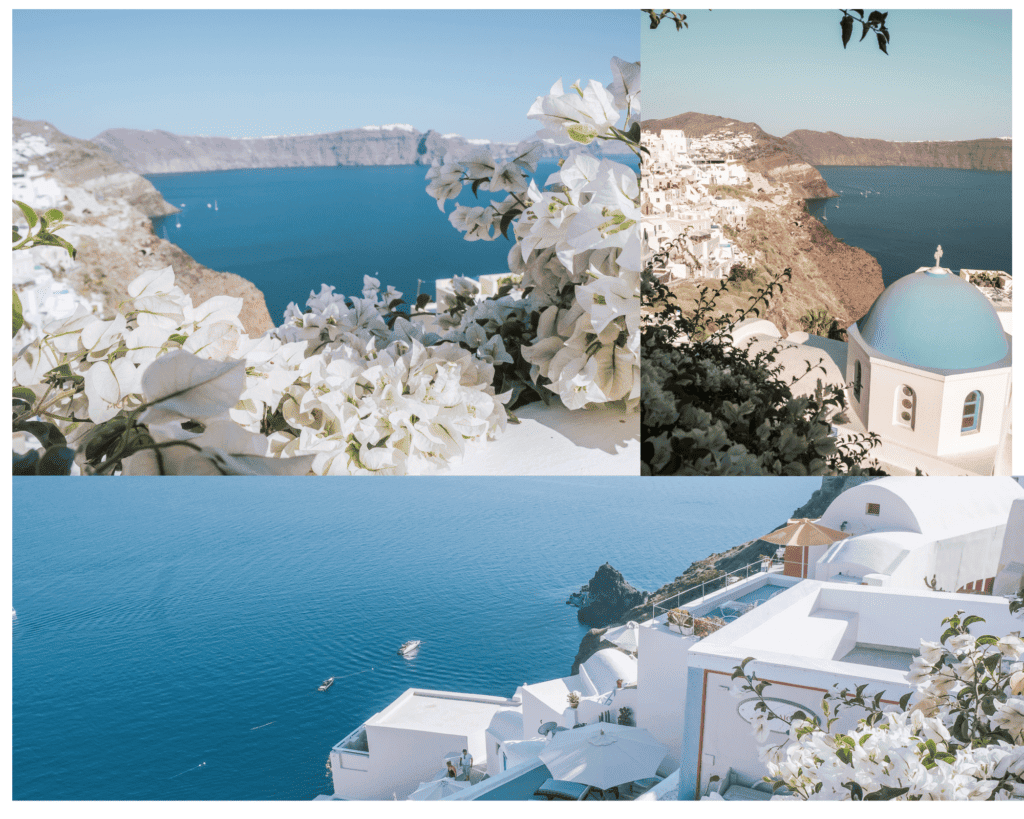 The best terrace in Oia! We only stopped for a drink and to admire the views but they seem to have good reviews everywhere for food.
Do you know any other Santorini restaurants with scenic views? Why don't you share them in the comments below?