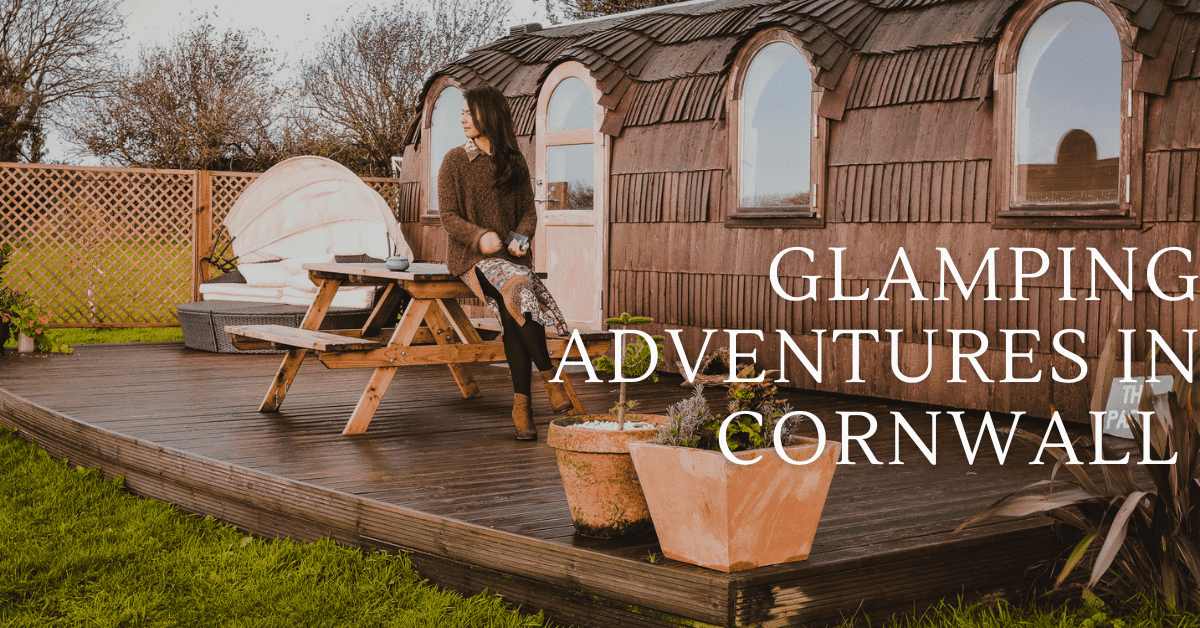 Do you love being out in nature for days but don't like the inconveniences that come with camping? Though camping no longer involves setting up a fire to cook your meals and carrying a portable toilet  into the woods while fighting the elements, it still involves packing half your house and a substantial amount of DIY.
That's where glamping comes in.
What is Glamping?
Glamping, which means "glamorous camping" is the perfect solution for people who love the great outdoors but don't want to compromise on the comfort  of a hotel or an Airbnb. Glamping accommodations come in all shapes and forms, from yurts and bell tents to pods and even tree houses. But they all share the same perks: they come pre-pitched, weatherproof and fully equipped so you can turn up with your bag of clothes only.
Whilst not a new concept, Glamping has seen an upsurge in demand since the start of the pandemic and is set to become even more popular in light of the recent chaos and disruptions in airports around the world.
Glamping also goes hand in hand with sustainability and is favoured by hosts and travellers who support ecotourism. Most accommodations are built from organic natural materials such as wood, clay and hemp, use solar energy and waste water recycle. Even semi-permanent structures such as yurts and bell tents have a smaller carbon footprint than a full scale hotel.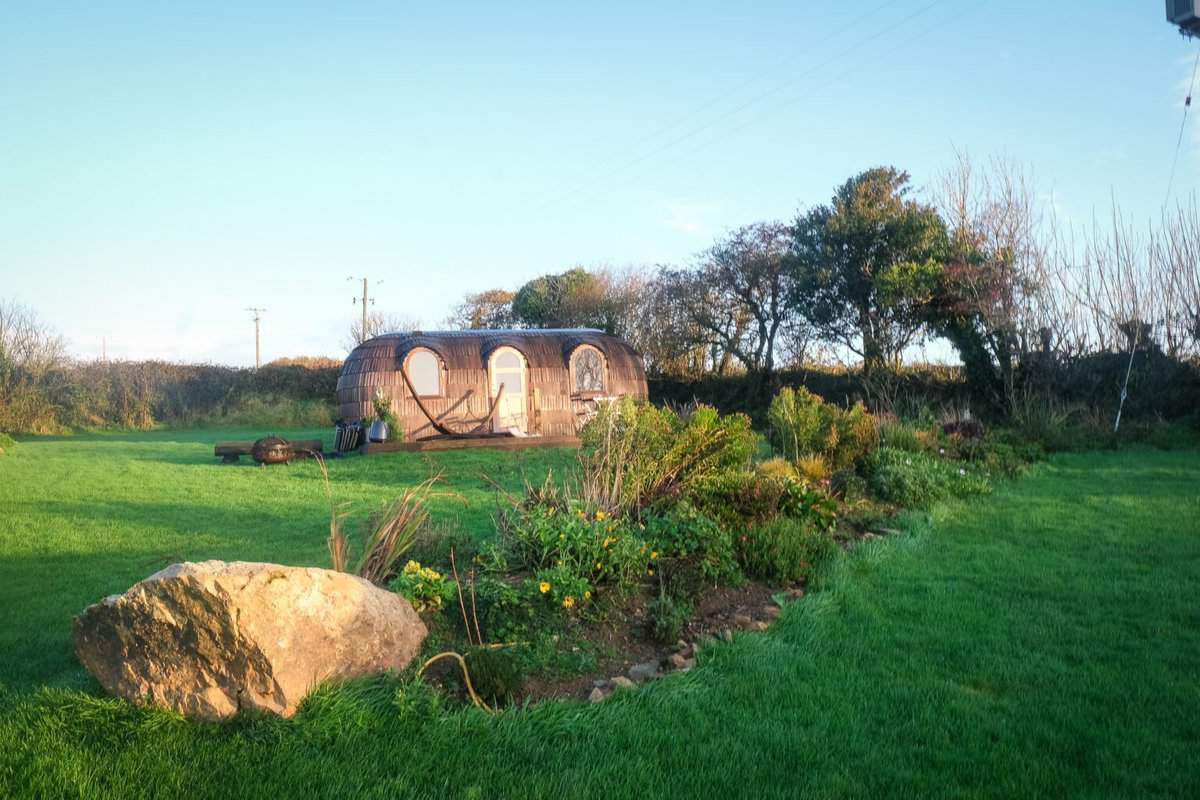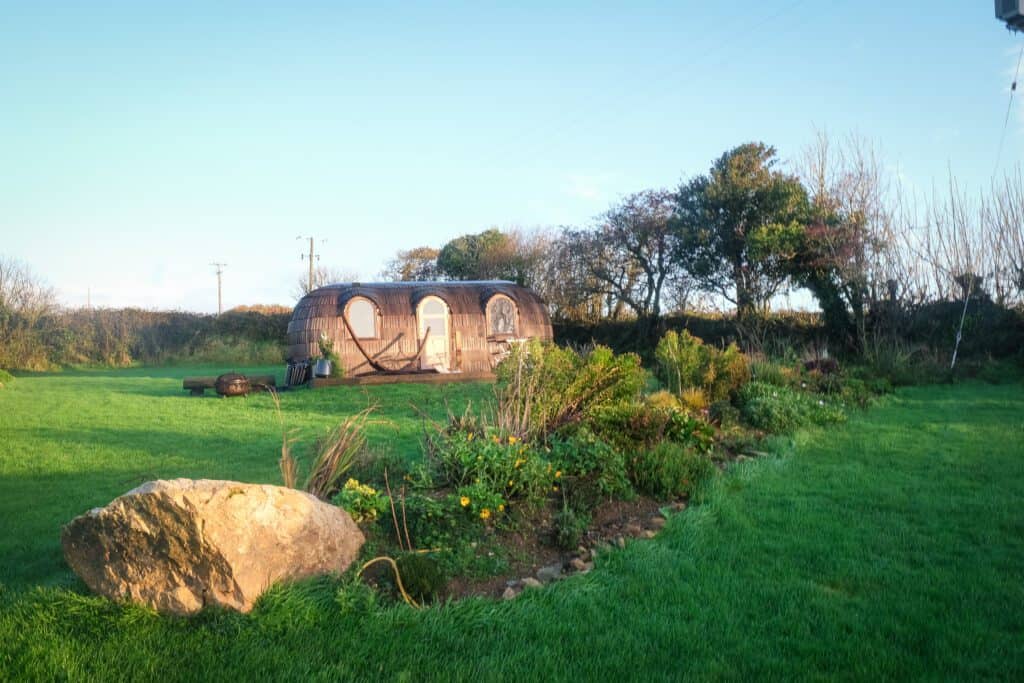 Lydcott Glamping
Last summer I had the pleasure of staying at Lydcott Glamping in South-East Cornwall for my first glamping experience! Nestled snugly in a rural area and only 4 miles from the southeast coastal Cornwall town of Looe, the glamping site sits on the grounds of a lovely farm that belongs to the owners and is surrounded by stunning countryside and sea views. Each wooden cabin has its own sun deck, lounger and fire pit. Our cabin "the Pasty" was absolutely delightful, bright and tastefully decorated. The sleeping area was cosy and comfortable and we loved waking up to beautiful blue skies from our window.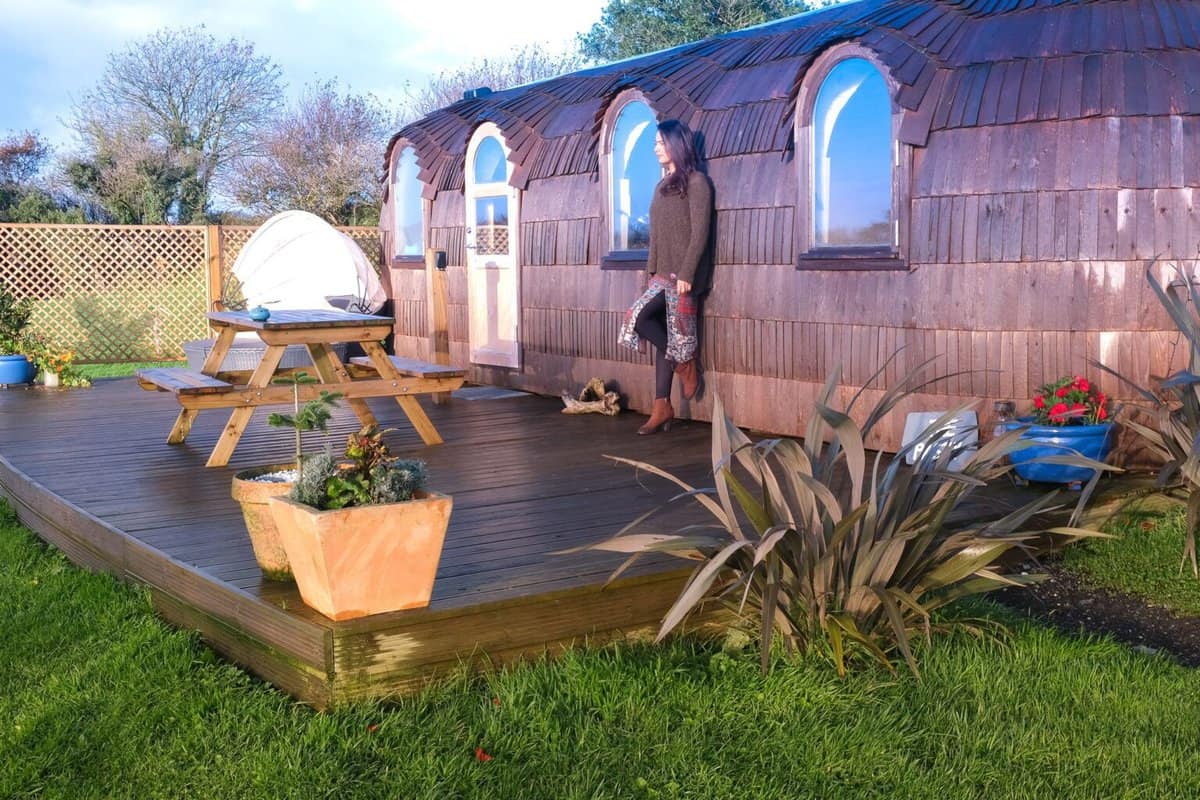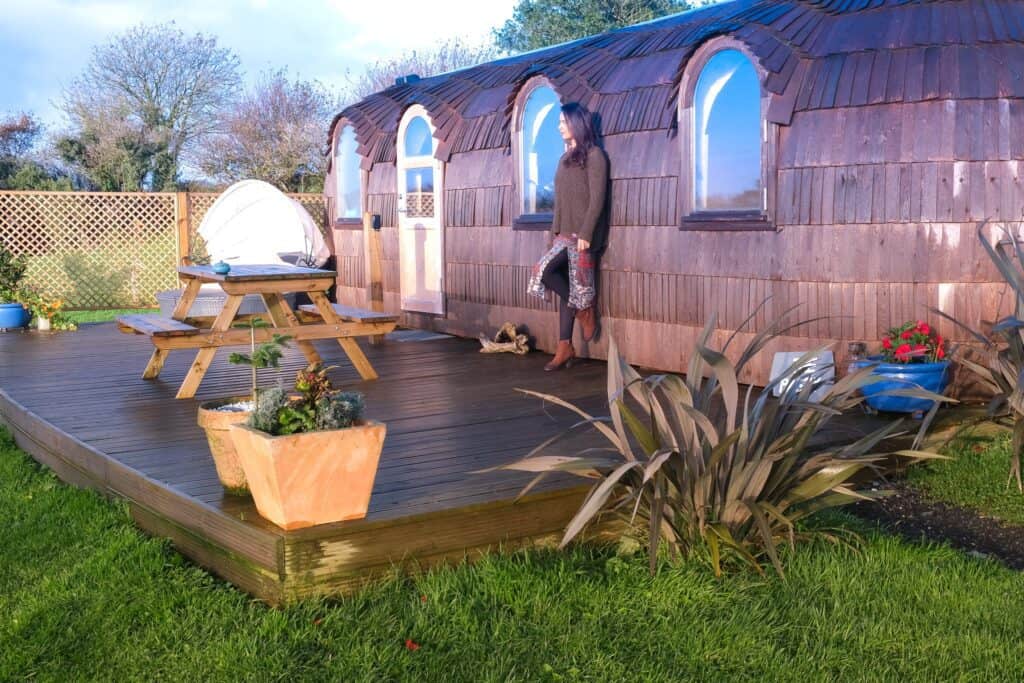 The cabin is tastefully decorated and sleeps up to 3 people. The double bed is cosy and comfortable and the sofa in the lounge area serves as a 3rd bed. The kitchenette had all the essentials to cook quick meals, and the bathroom was fitted with a modern sink and a great shower. That's the beauty of glamping, you only need to pack the minimum essentials as everything else is provided so you can have a fuss-free break exploring nature or stargazing by the fire whilst sipping your favourite drink.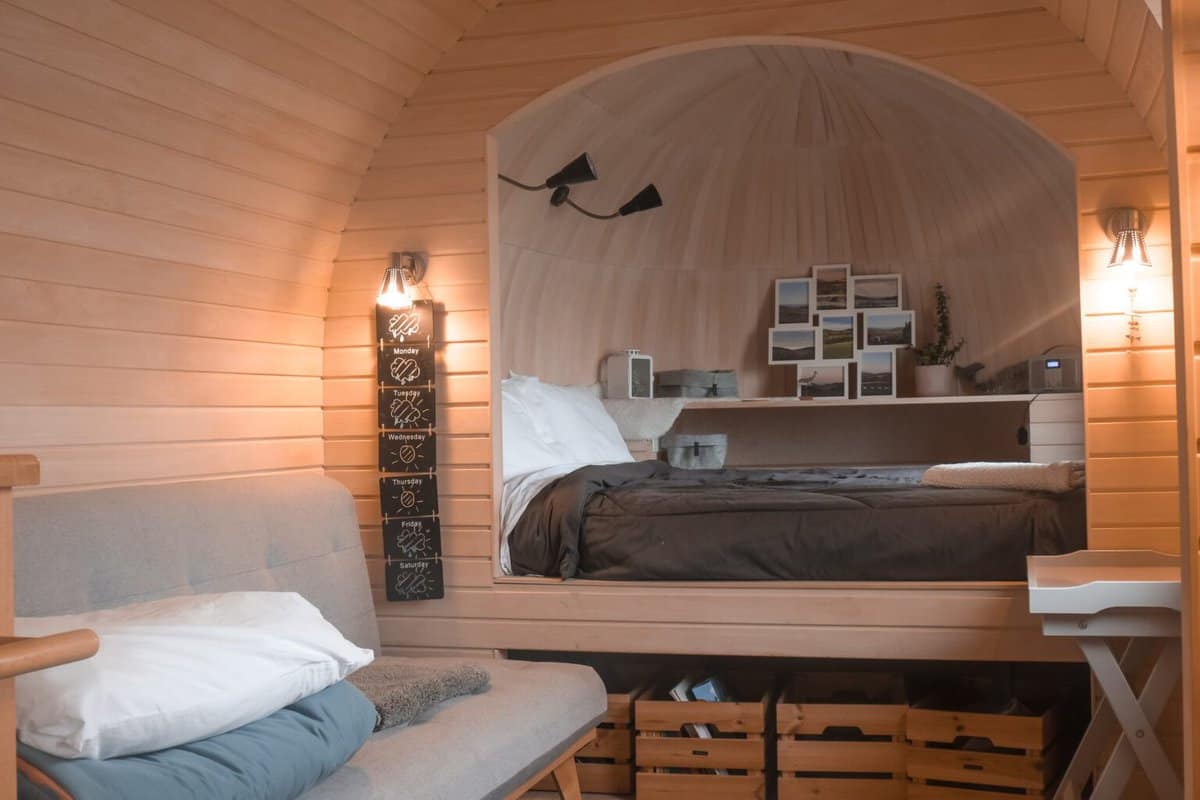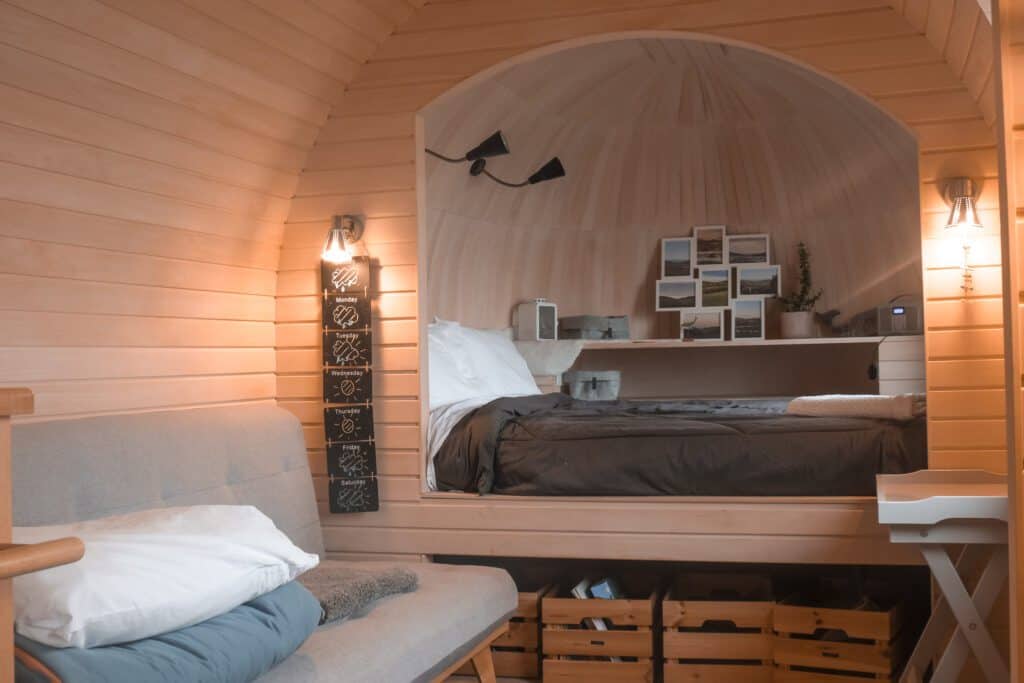 We were warmly greeted by the owners and offered a breakfast hamper which included homemade bread and fresh ingredients from the farm.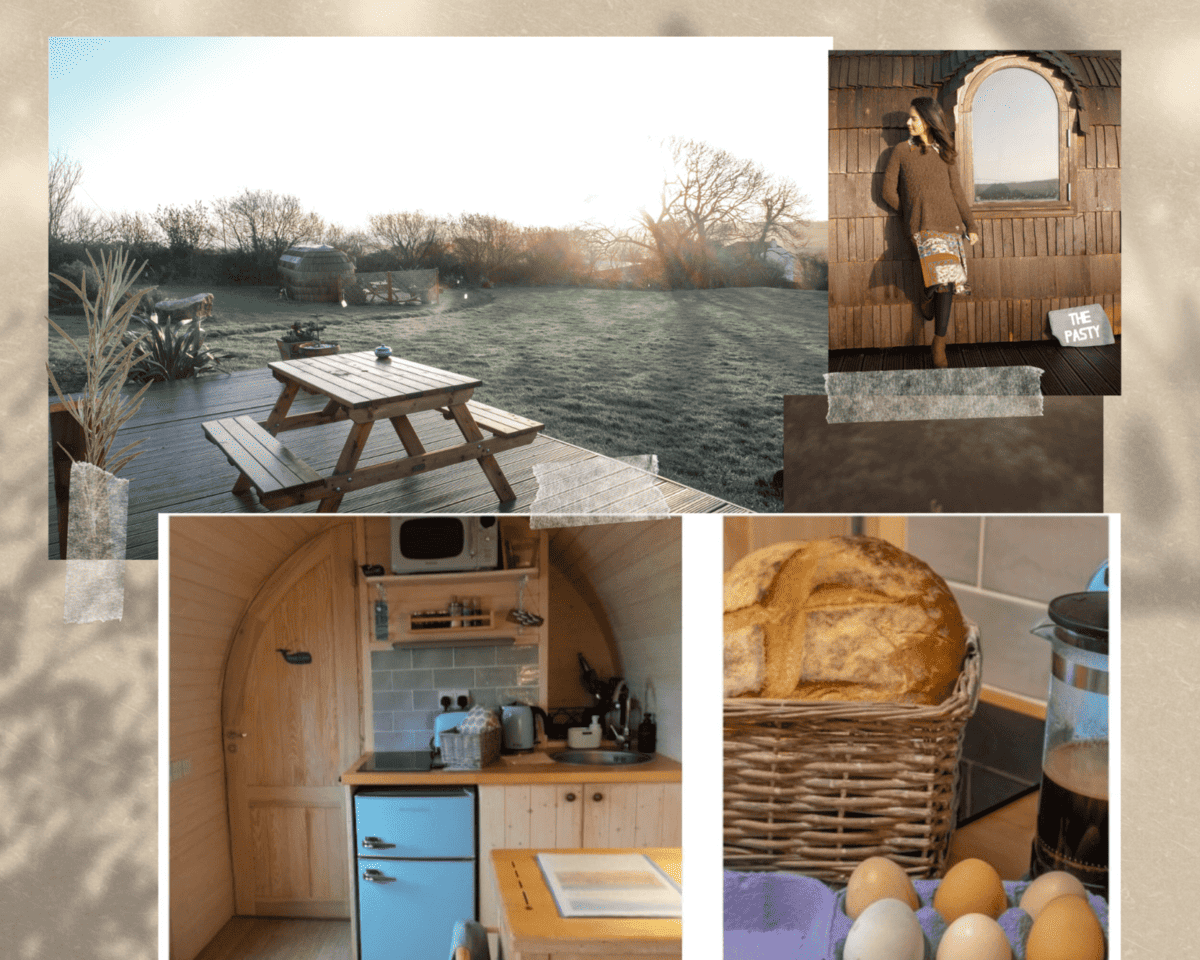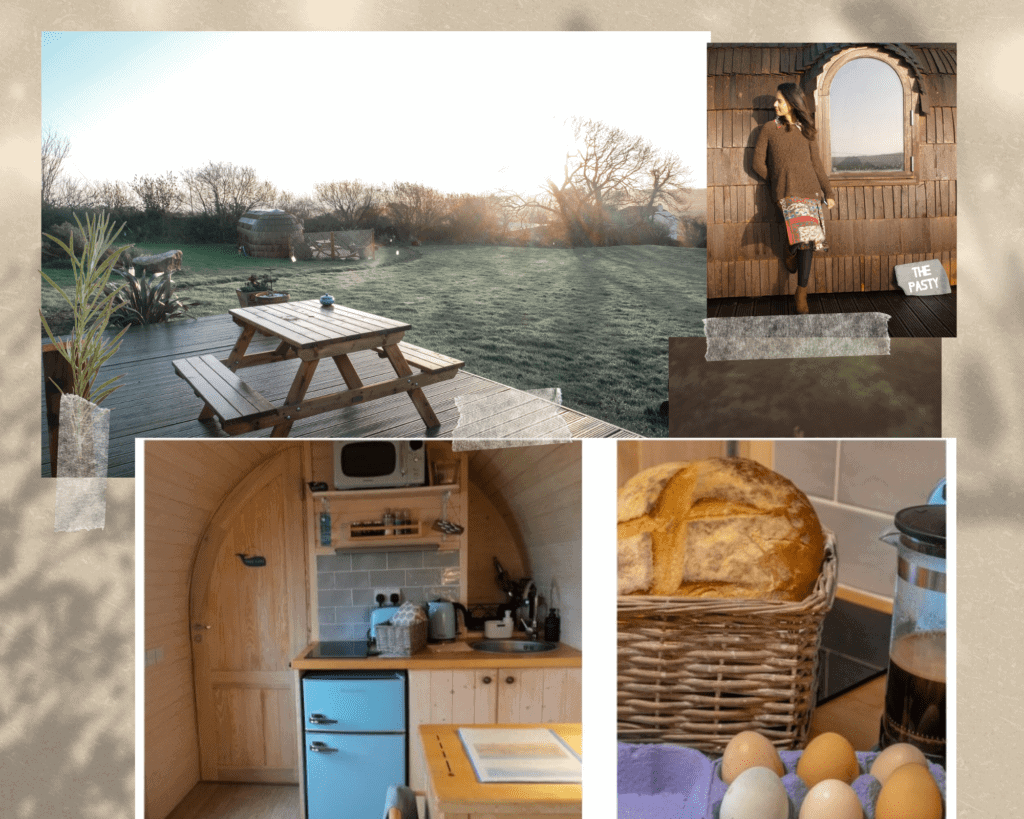 Supermarkets are only a 10-minute drive as is the nearest town, Looe, which has several dining options.
Lydcott glamping is located in an ideal spot and the perfect base for exploring the beautiful outdoors of South-East Cornwall. Sandy beaches, hiking paths and picture-perfect villages are all reachable in less than 15 minutes.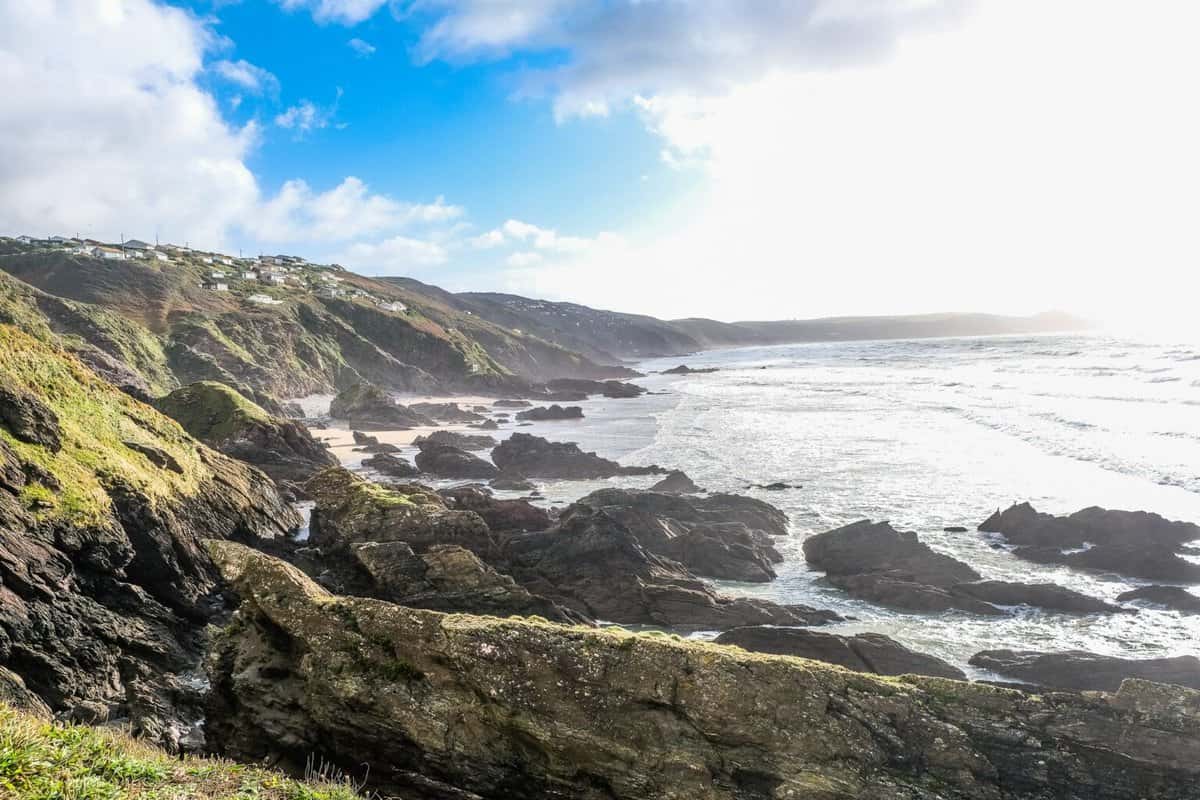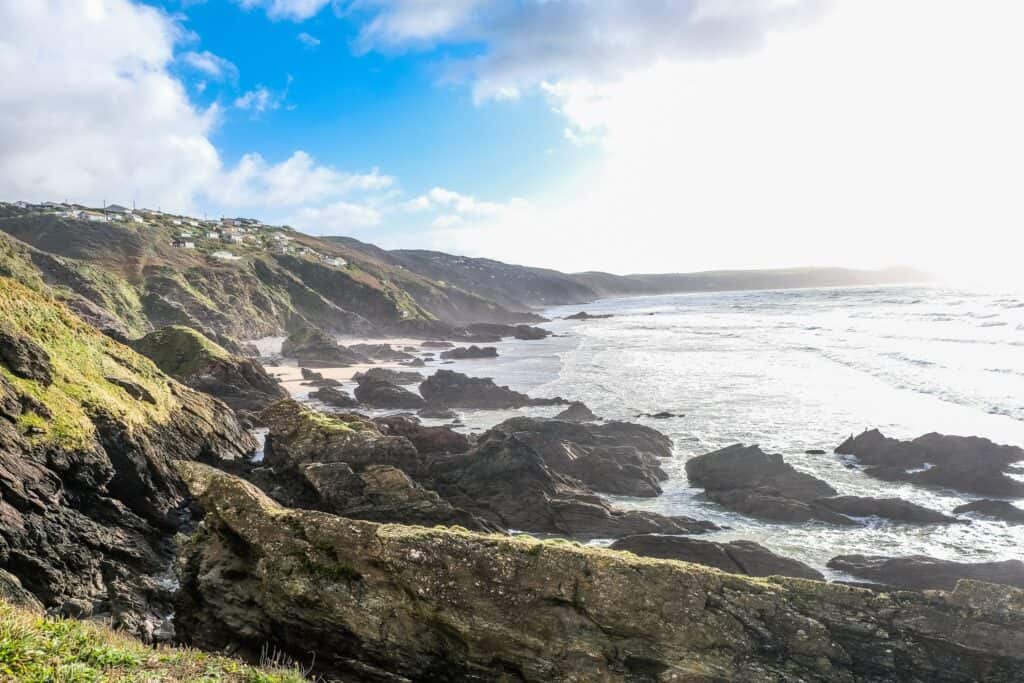 We loved visiting Freathy beach, the coastal town of Looe and the stunning village of Polperro. We are very outdoorsy and love spending time exploring but it was lovely coming back in the evenings to our cosy cabin and enjoying a hot shower.
If you are thinking of giving glamping a try, I highly recommend South-East Cornwall and Lydcott Glamping which is ideally located for exploring this area of outstanding natural beauty. Glamping offers a characterful experience reminiscent of traditional camping but with an added touch of luxury. I am definitely a convert!
Glamping checklist
You should always check what is provided at your glamping site before you travel but here is a general checklist to ensure you don't miss the essentials:
Warm clothes, hats, walking shoes, rain jackets, wellies and a swimsuit!
Slippers and flip flops
Light blankets, hammocks for those stargazing romantic nights
Towels and bedding (most hosts will provide these but some require that you bring your own towels and pillow cases so make sure to enquire with your hosts)
Toiletries
Prescription medication and a mini first aid kit
Insect repellent, hand sanitizer, face masks
Rucksacks
Laundry bags
Area guides and maps, don't assume your satnav will work in the middle of nowhere
Torch if you fancy an exploration trip at night
Sun cream, a must have item on any kind of trip!
Thermal Flask, water bottle and reusable cups to keep warm on those hiking expeditions
Watercooler for the summer
Your favourite coffee or tea and a small portable coffee maker if like me you can't live without good coffee
Books , headphones, speakers for music, audiobooks etc.
Board and card games
Chargers for phone and laptops
Camera, extra batteries and SD cards, charger