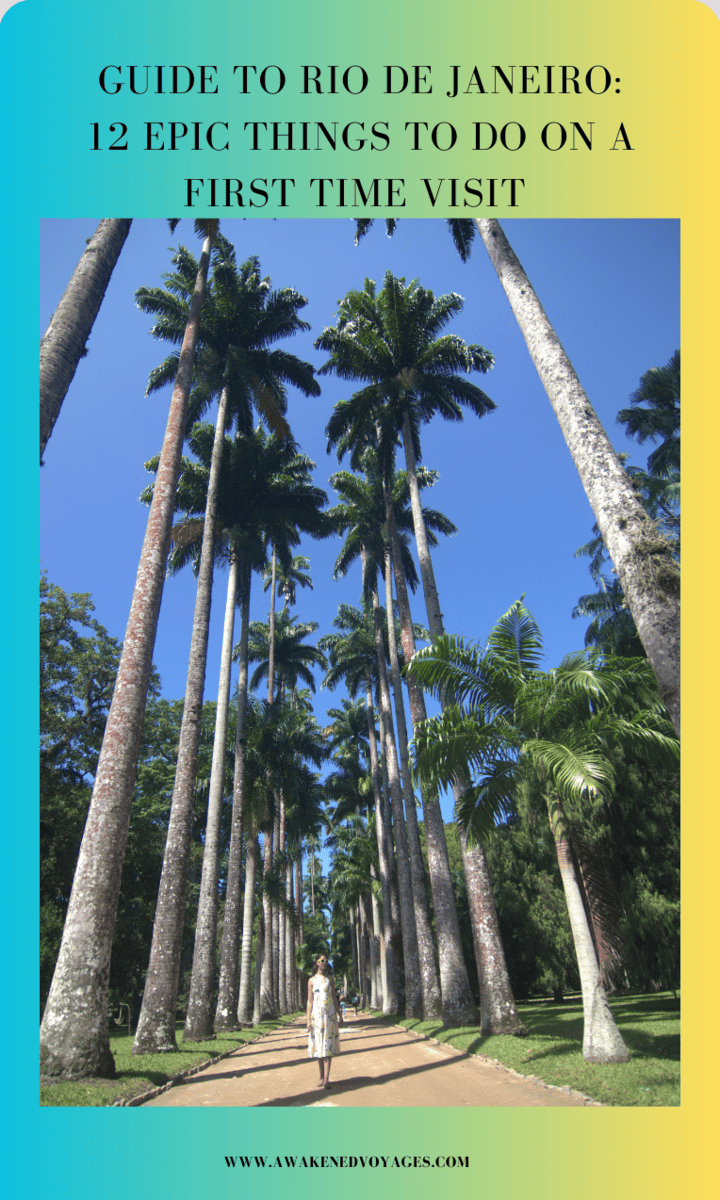 I don't think anyone would disagree that Rio de Janeiro is one of the most beautiful places on Earth. It's so stunning that Cariocas (local people of Rio) joke that God made the world in 6 days and dedicated the 7th day to making Rio. There is so much to see  that a single visit can't cover it all but in my guide to Rio de Janeiro I show you the best spots and share my 12 unmissable experiences which you can comfortably see over 4 or 5 days.
All products and recommendations in this article are the result of my personal experiences and careful research, so if you book or purchase anything through these links, I may earn a small fee at no extra cost to you.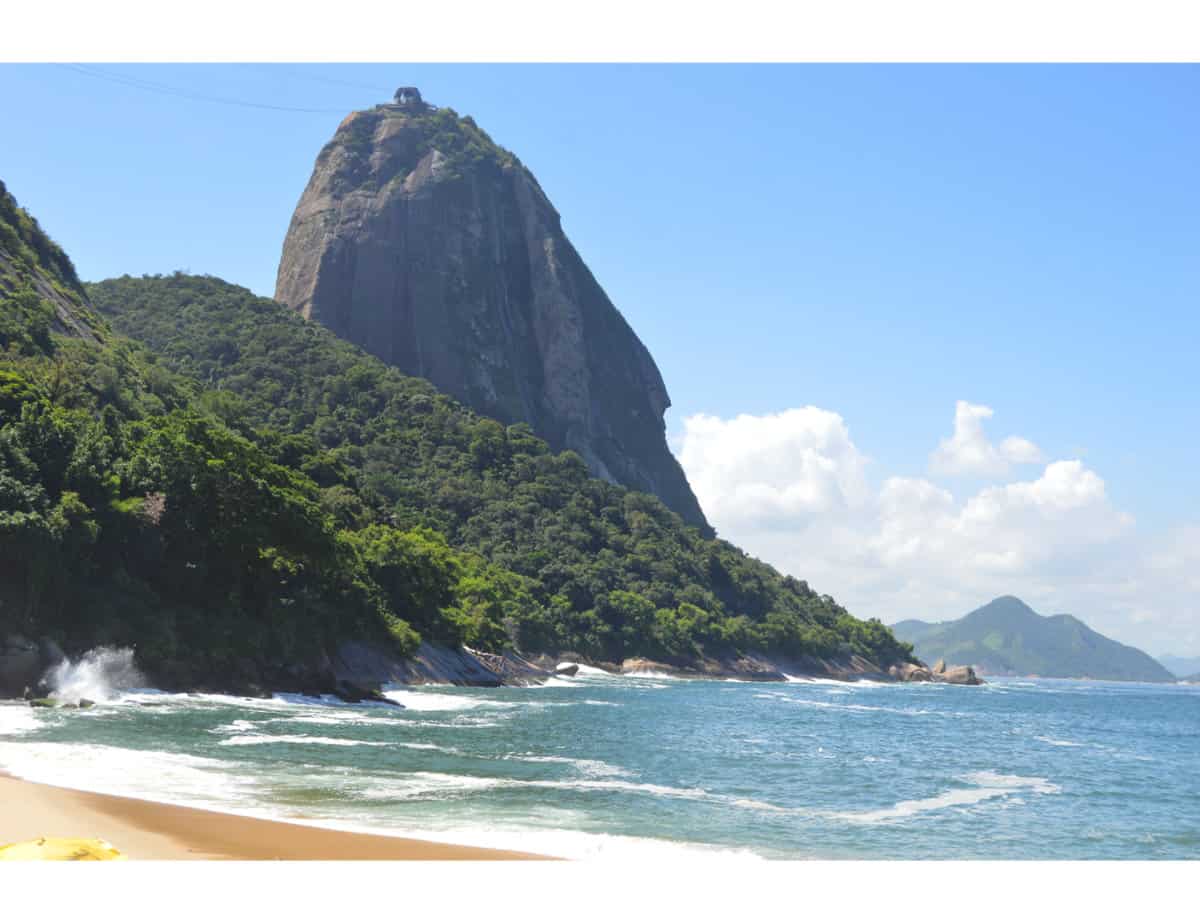 Best time to visit Rio
There is no bad time of year to visit Rio de Janeiro as the city enjoys moderate temperatures all year round. But some months can be hotter than others and very humid, which can be quite uncomfortable. Rio has two seasons like many countries in South America. The dry season from May to October and the rainy season from December to March. April and November are transitional months. I visited in late April and loved the weather. It doesn't typically rain in April but this doesn't mean you won't get some rain. In fact, 3 days before my flight, Rio was hit by flash floods which caused substantial damage to some areas in the city. We were concerned about this but by the time we got there the city was back to normal as the authorities are quite good at dealing with extreme weather situations. During our 5-day stay, it only rained once.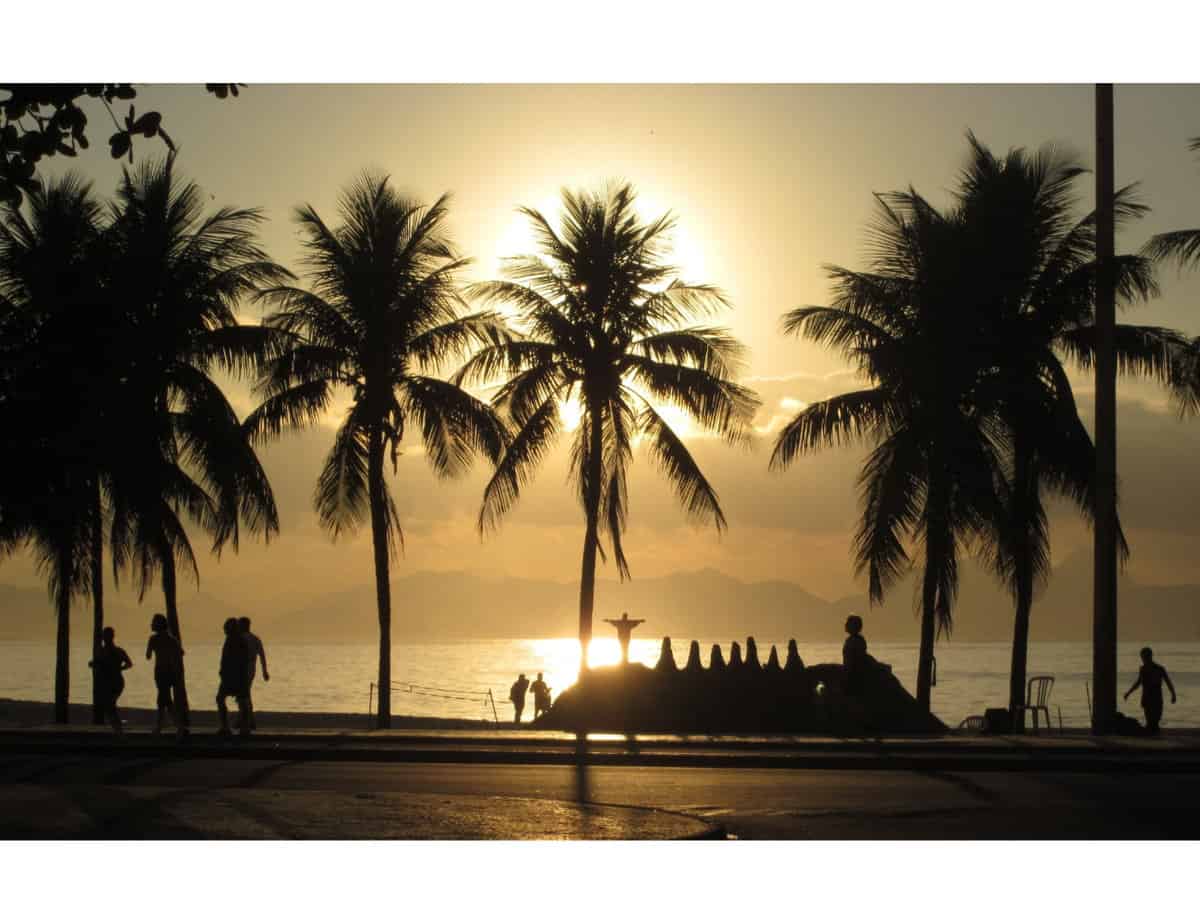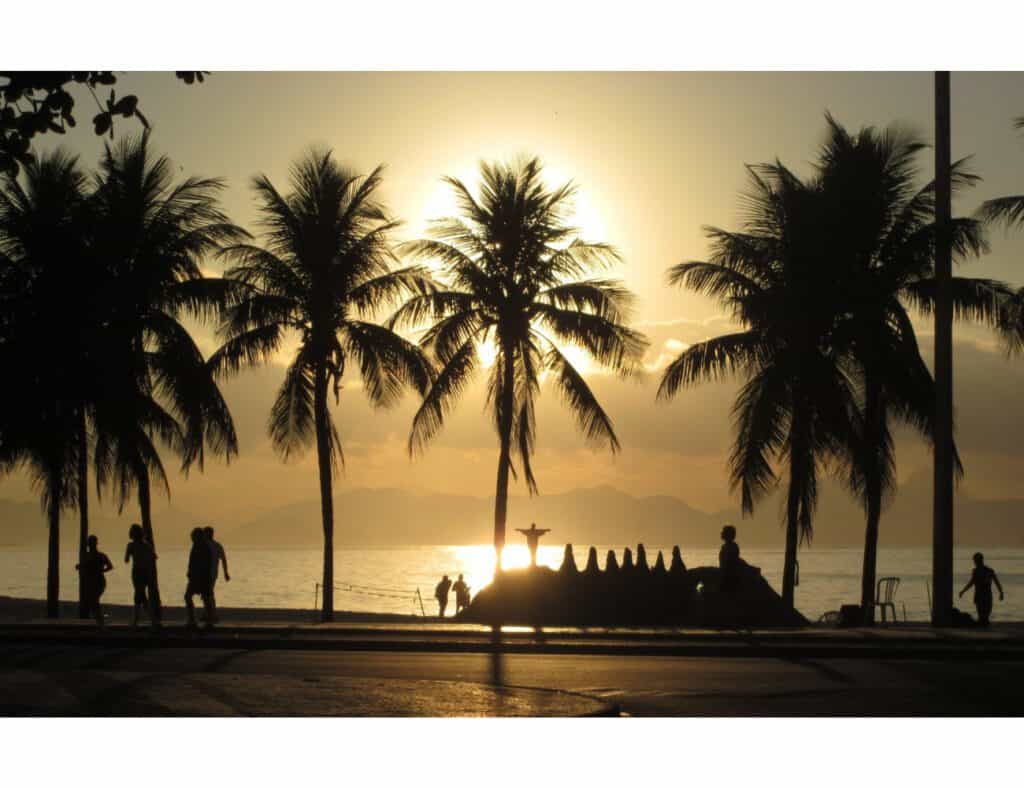 Nature in April is breathtaking as everywhere is lush and green and you can enjoy many activities such as hiking in the mountains and walking in the jungle without breaking into a sweat.
Festival and culture lovers can also enjoy two festivals in April- Festa da Flor (Festival of Flowers) which showcases parades of exotic flowers throughout the city and Semana Santa (Holy Week) to mark Easter which is celebrated with street parties and numerous public events including sand sculptures on Copacabana Beach.
Guide to Rio de janeiro 
12 Epic things to do on a first time visit
When you think of Rio, the first thing that pops into your head is probably its iconic beaches, namely Copacabana and Ipanema. Located on the Atlantic coast of Brazil, these two world-famous stretches of sand live up to their reputation as they are filled with stunning scenery, including mountains and forests that line the coastline.
Copacabana: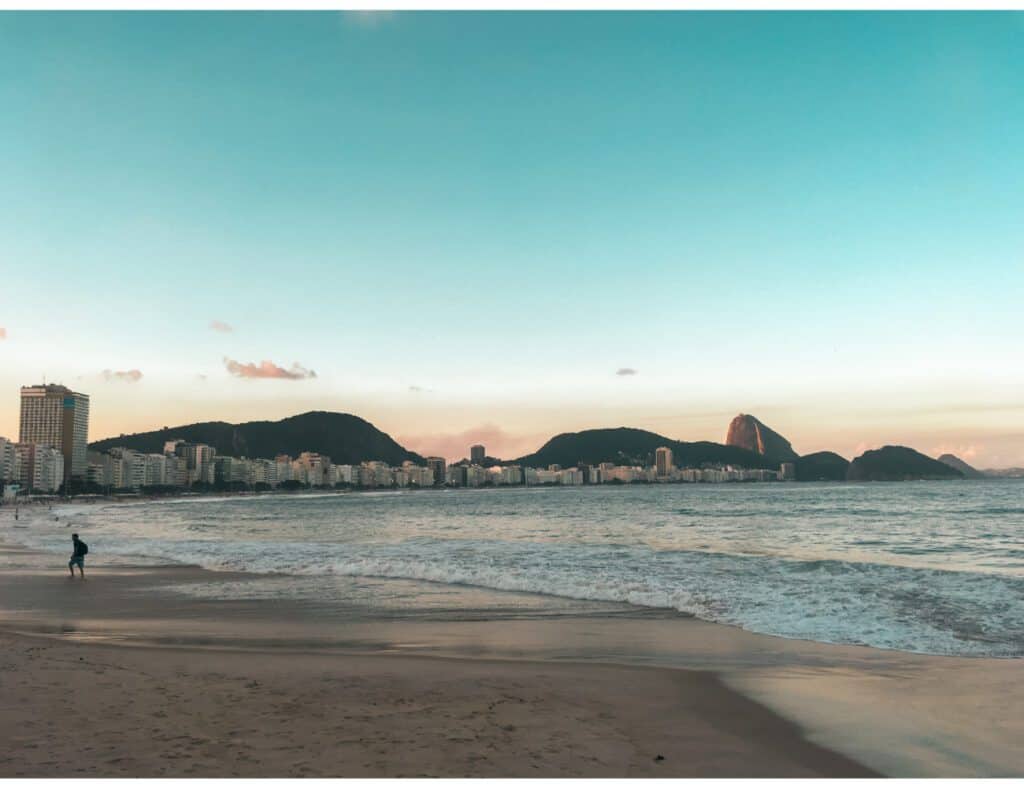 Stretching for 3 miles along the Atlantic coast, the sun-drenched beaches of Copacabana are ideal for relaxing or enjoying activities such as swimming, snorkelling, jet skiing and more. Once you've had your fix of the beach, there are tons of action-packed activities you can do in the Copacabana neighbourhood. Hiking through Tijuca National Park offers stunning views of Rio de Janeiro's mountains and forests, while hang gliding over Sugarloaf Mountain gives you a glimpse over the beauty of Copacabana from high above.
The area is also bursting with culture; locals fill the streets with music, art, dance, and street performances while vendors line the pavement to sell drinks, food and souvenirs. As you walk along the beach front promenades or take a stroll through nearby parks, you can't help but be enchanted by the sights and sounds around you.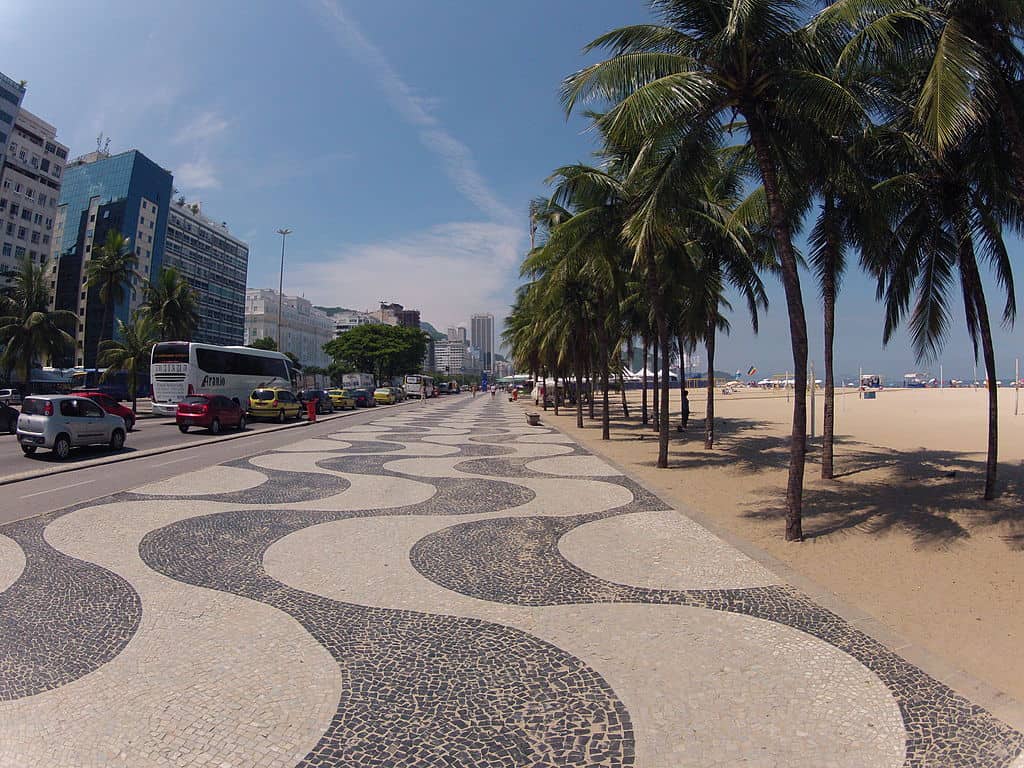 For those interested in exploring the local history, Copacabana is home to some fascinating historical sites like Forte de Copacabana as well as several ancient churches like Nossa Senhora da Paz (Our Lady Of Peace). You can also visit the Museu Historico Nacional (the National History Museum) which offers an insight into Brazil's past and culture.
Ipanema:
Like Copacabana, Ipanema offers a plethora of activities to enjoy. From surfing to sunbathing on its sandy beach to watching one of the most epic sunsets on the planets.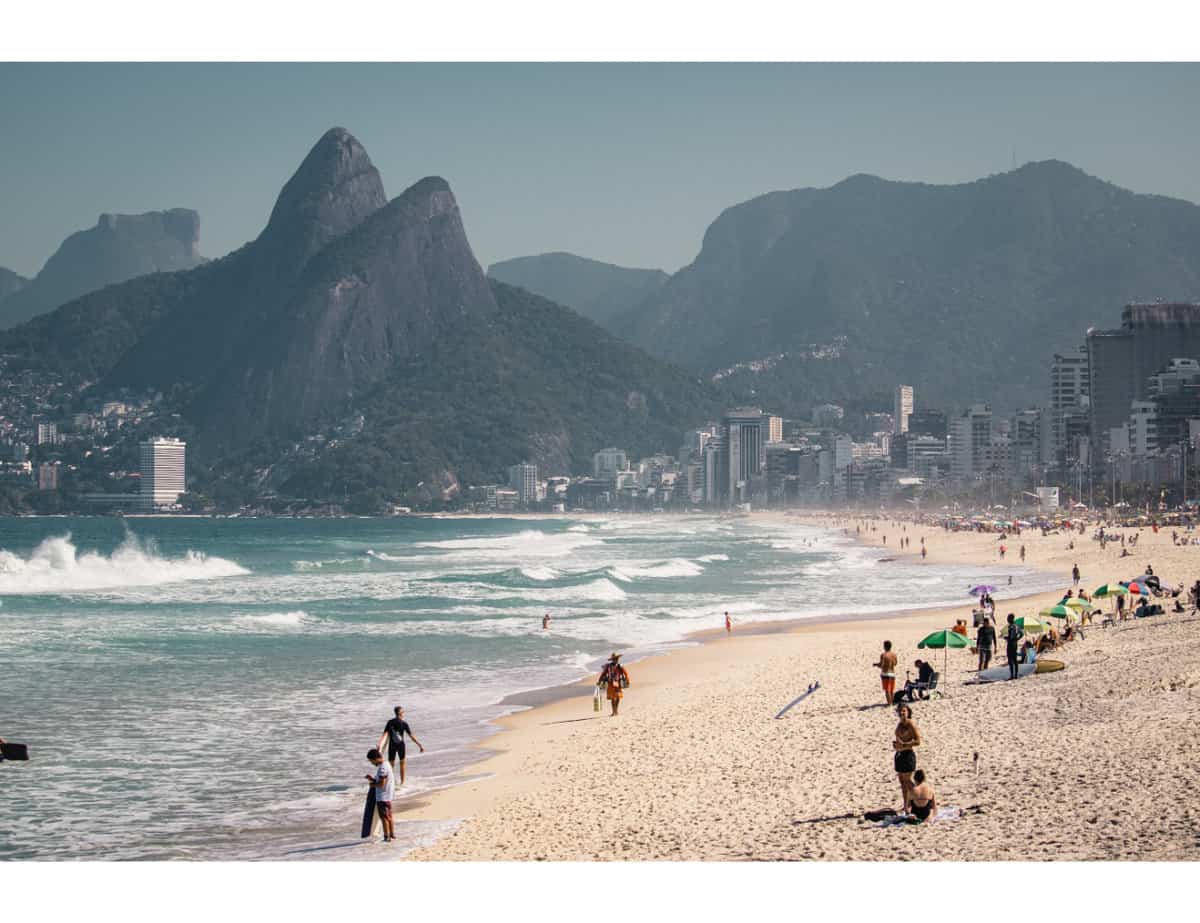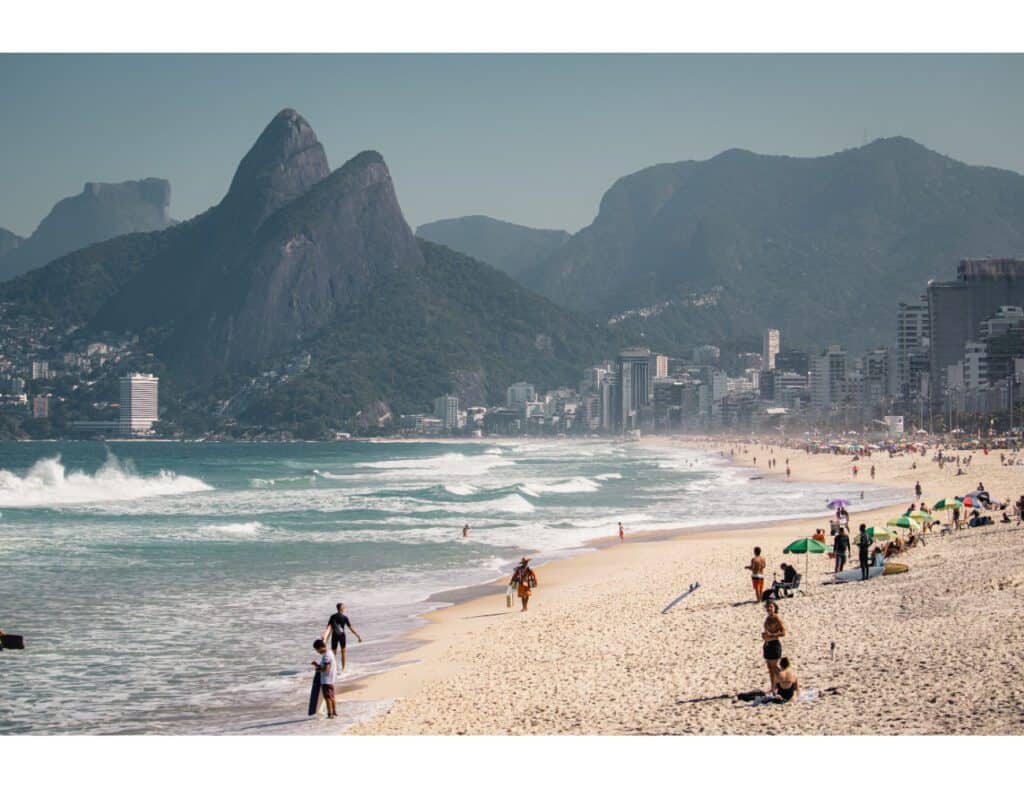 Ipanema has a great beach with turquoise waters and a wonderful backdrop including the Dois Irmãos (Two Brothers Peak). The beach attracts a younger crowd who come here to swim and surf and it gets a little crazy in weekends but the atmosphere is lively and fun and that's part of makes Rio a unique destination.
Ipanema has lots more to do from shopping arcades and designer stores to trendy bars and nightclubs where Cariocas come to party till dawn.
But a visit to Ipanema wouldn't be complete until you witness what it's most famous for: its breathtaking sunsets. Every day, Cariocas joined by tourists flock to Arpoador rock where they are treated to an unparalleled view of Rio de Janeiro's iconic landscape, with Copacabana beach stretching out to the east and the Atlantic Ocean glimmering in the distance. As the sun gradually dips below the horizon, a kaleidoscope of reds, oranges, and purples paints its way across the sky as far as the eye can see. This was one of the highlights of my trip and a truly unforgettable experience.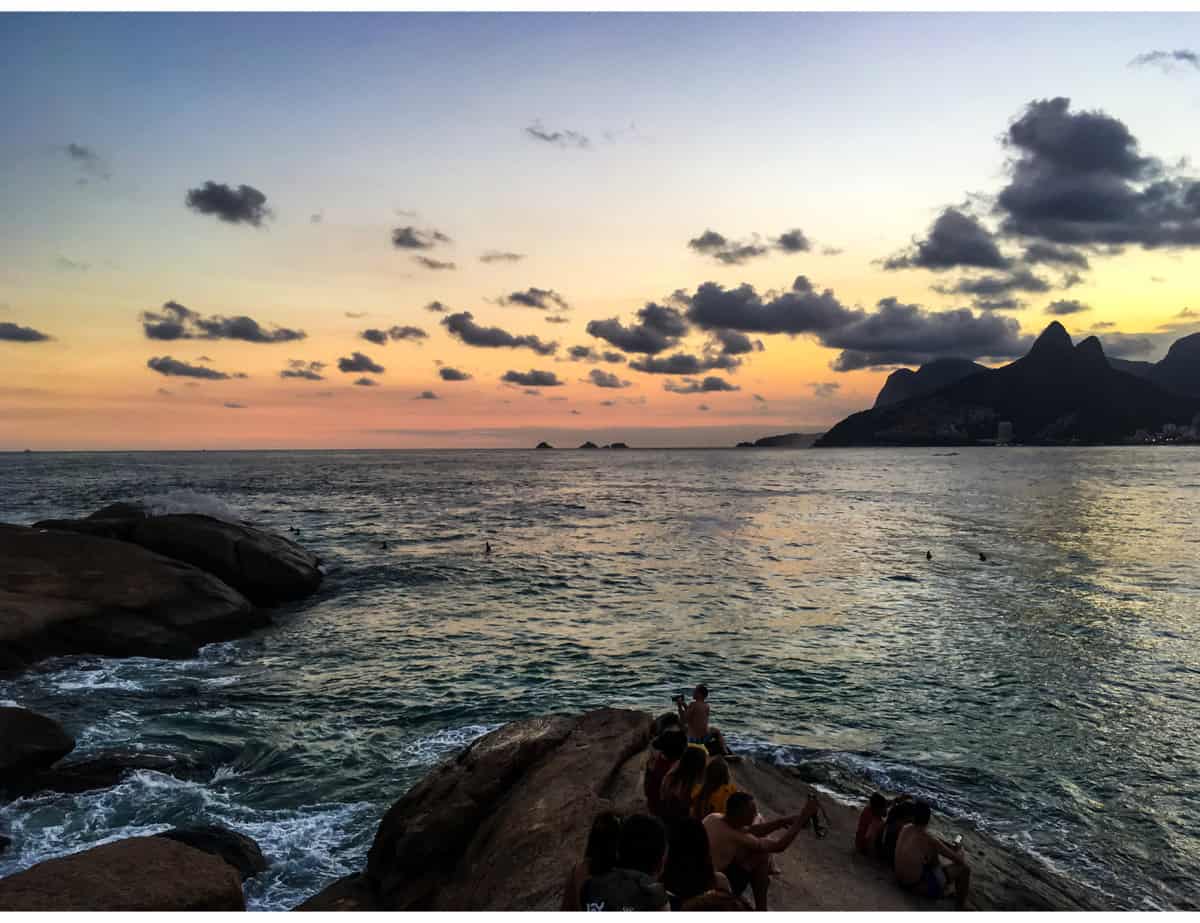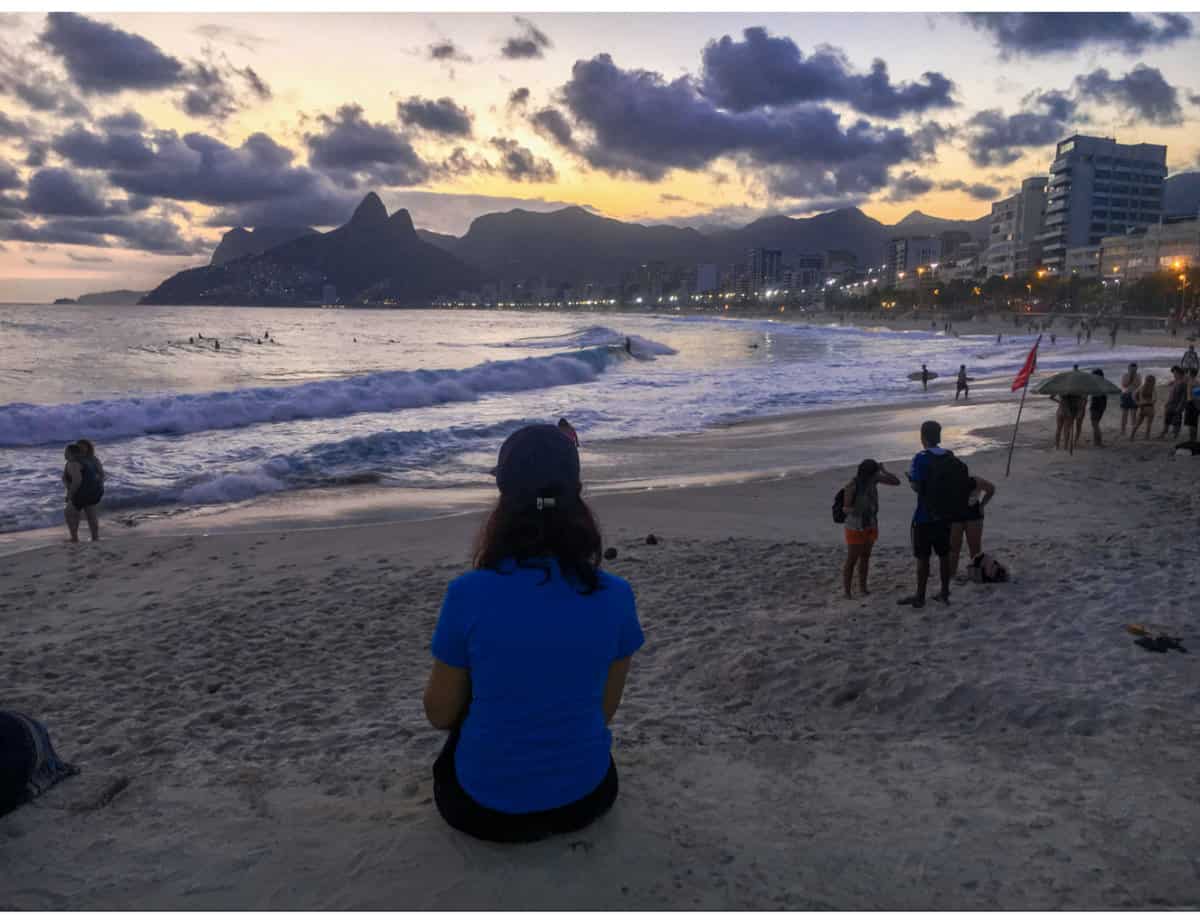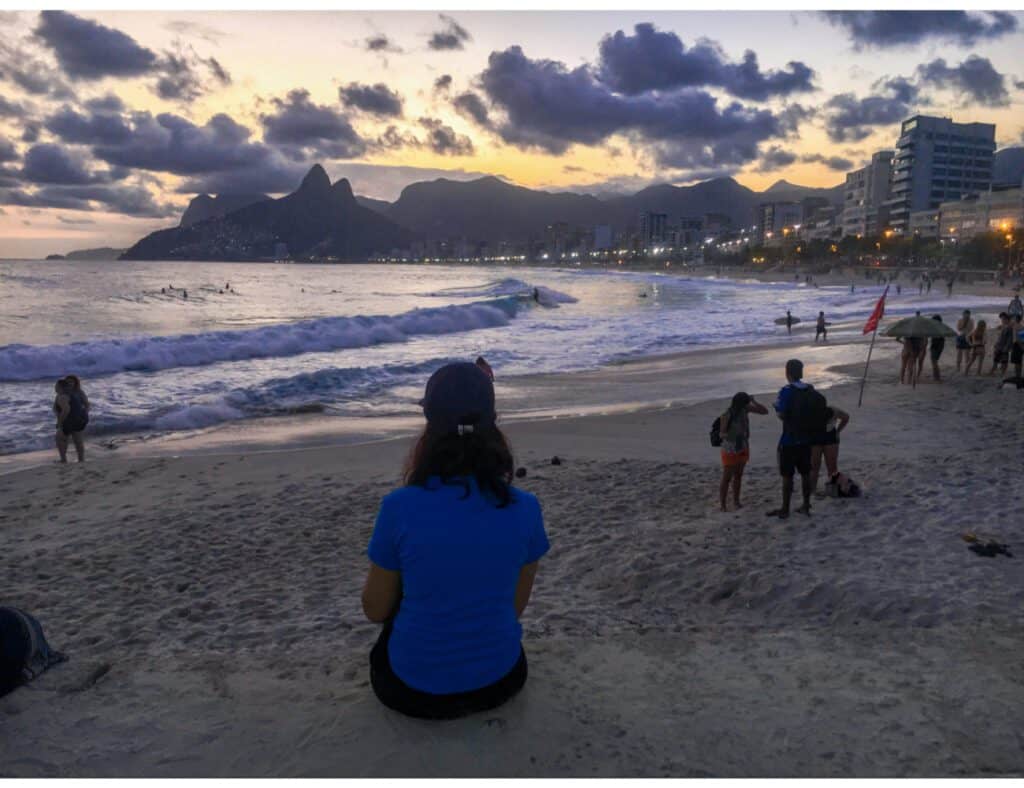 Christ the Redeemer Statue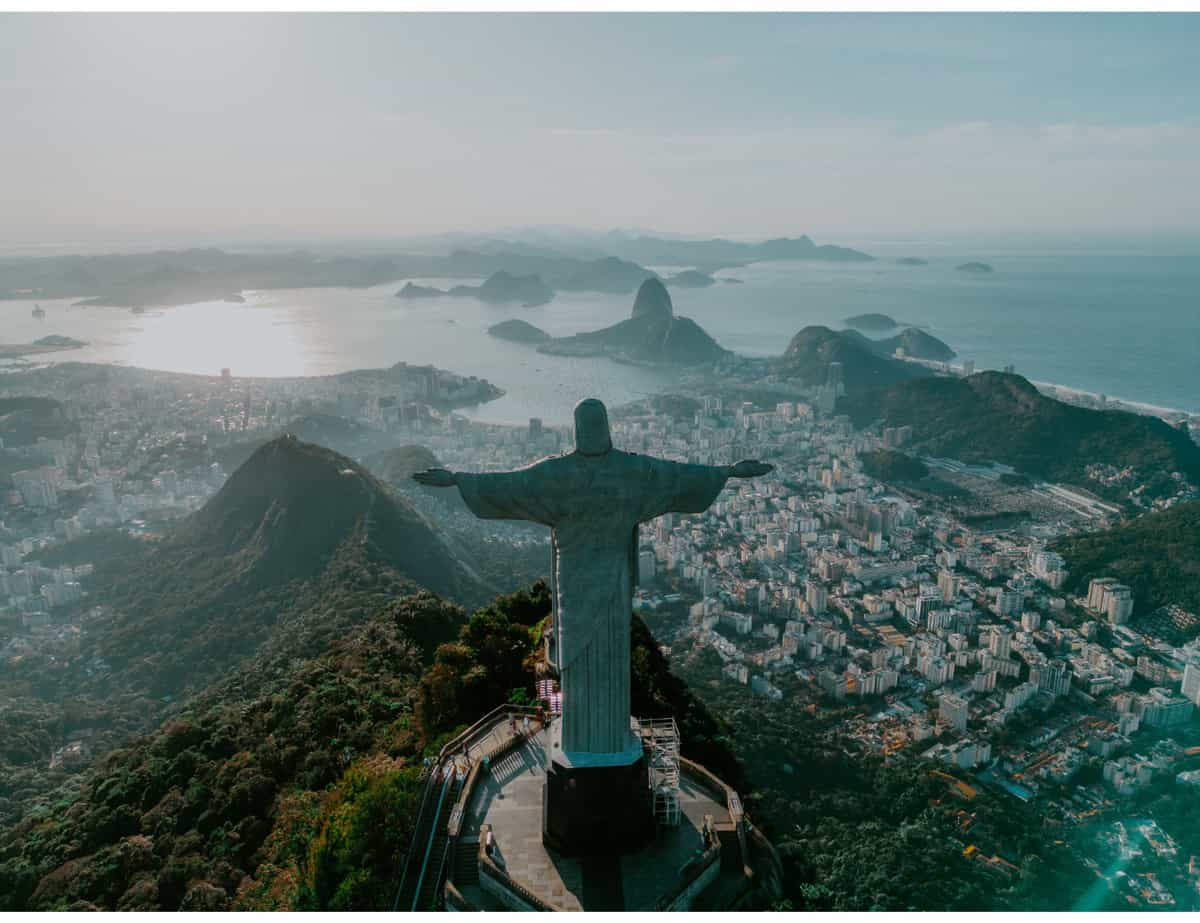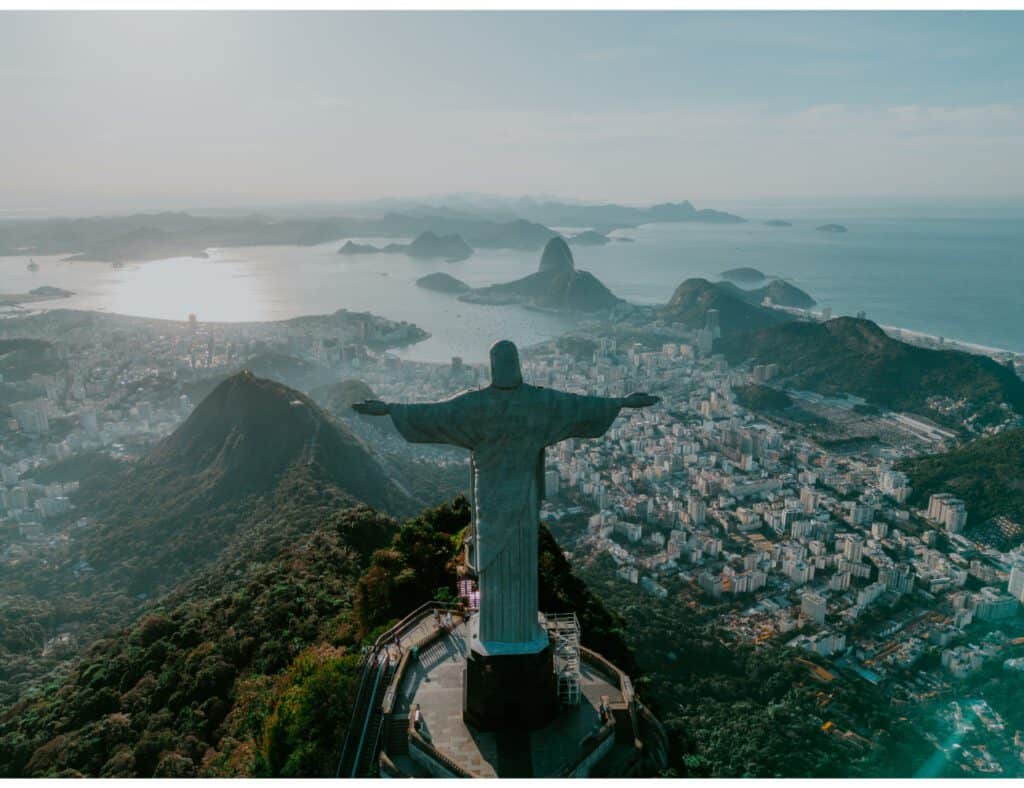 The iconic Christ the Redeemer statue is one of the most recognizable landmarks in South America. Voted one of the new Seven wonders in the world, the colossal statue stands proudly at 30 metres tall with its outstretched arms measuring 28 metres.
It was first built into pieces of clay in France and shipped to Brazil where engineers remade and assembled it into a concrete statue.
The best way to visit Christ the Redeemer is by taking the traditional funicular railway tram as it's very scenic and you can enjoy  beautiful views of the Tijuca National Park during the slow climb.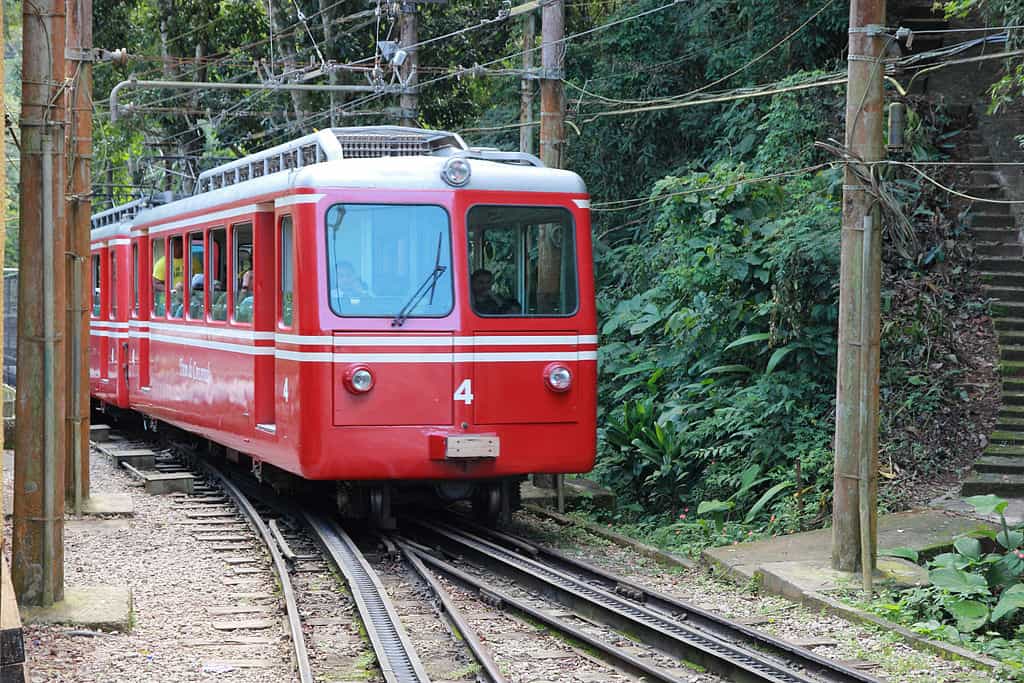 The train departs from Cosme Velho neighbourhood which is not very well served by public transport so I recommend taking an Uber to reach the station.
You can buy train tickets at the station but the queues can be long so it's best to book online.
If you'd rather avoid the queues and the views and get straight to the top, you can travel by van. This is a popular option which is also slightly cheaper than the train.
You can buy tickets and travel from 3 different areas: Largo do Machado (at the square just outside the subway station), Lido Square (in Copacabana – close to Cardeal Arco Verde Subway Station) and Barra da Tijuca (Citta America Shopping Center).
You can also buy tickets online to avoid the queues in the high season.
If you are a keen hiker you can hike to the top. The trail begins at Parque Lage next to the Botanical Gardens and would take you 3 hours approximately to complete so it's not an easy walk but if you enjoy nature and lush forests you will like it. It's always best to have a map and if you can hike in a group it's even better. You can take the metro or an Uber to reach the Parque Lage.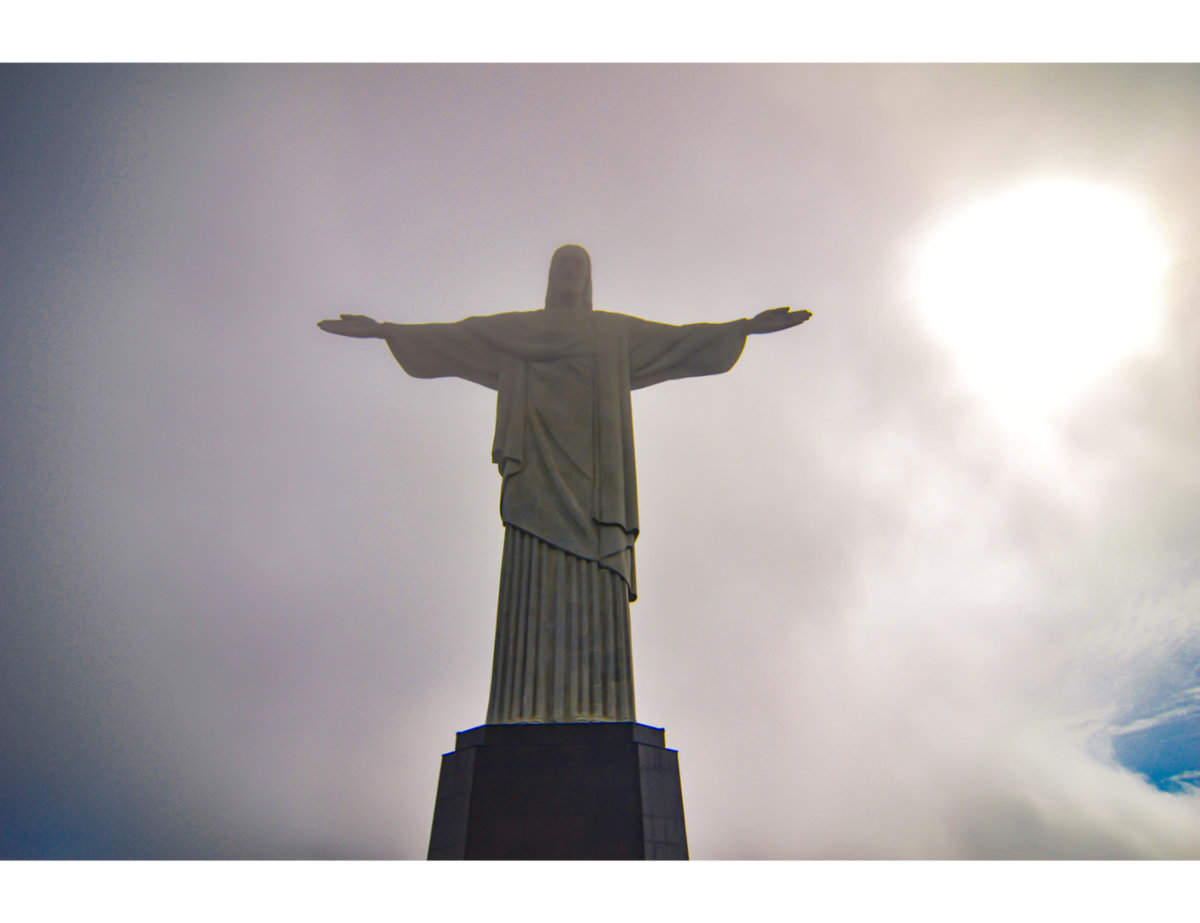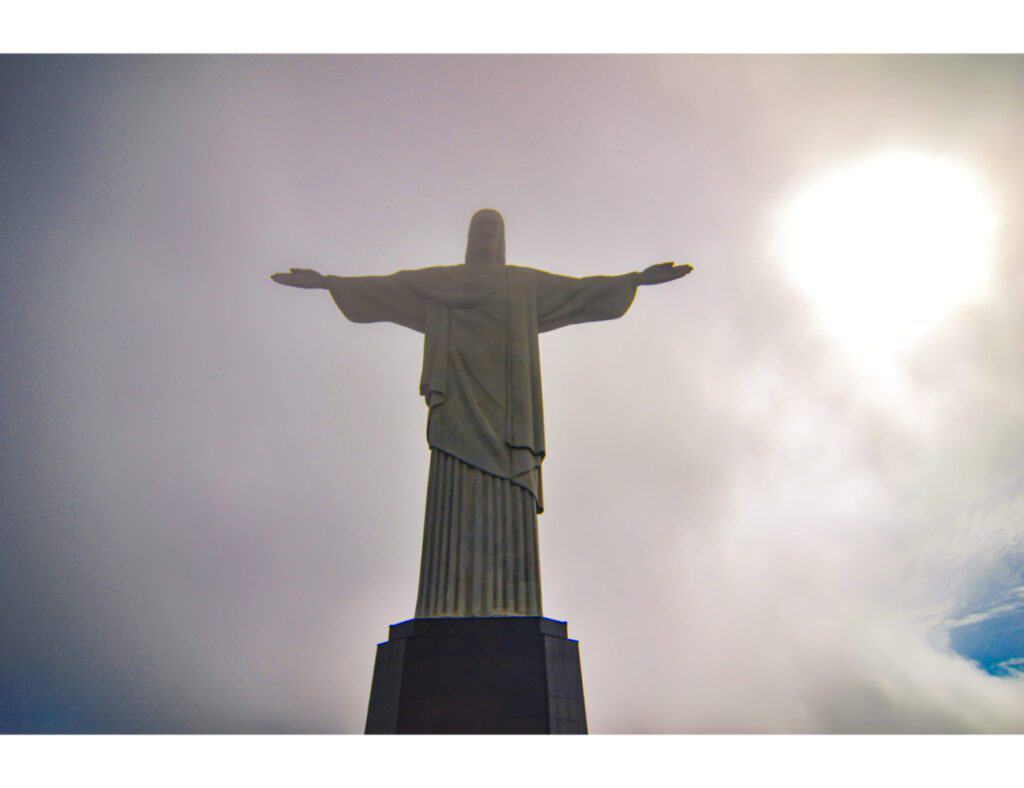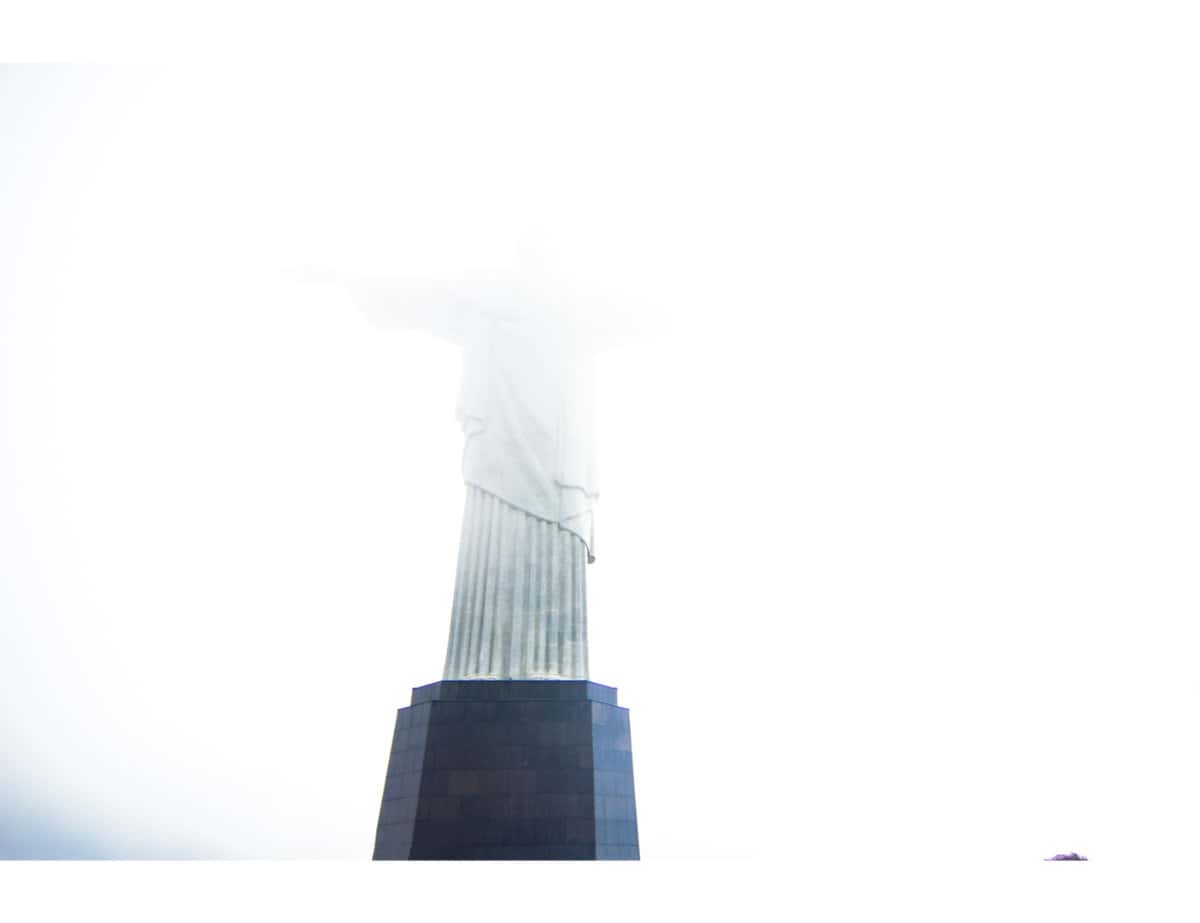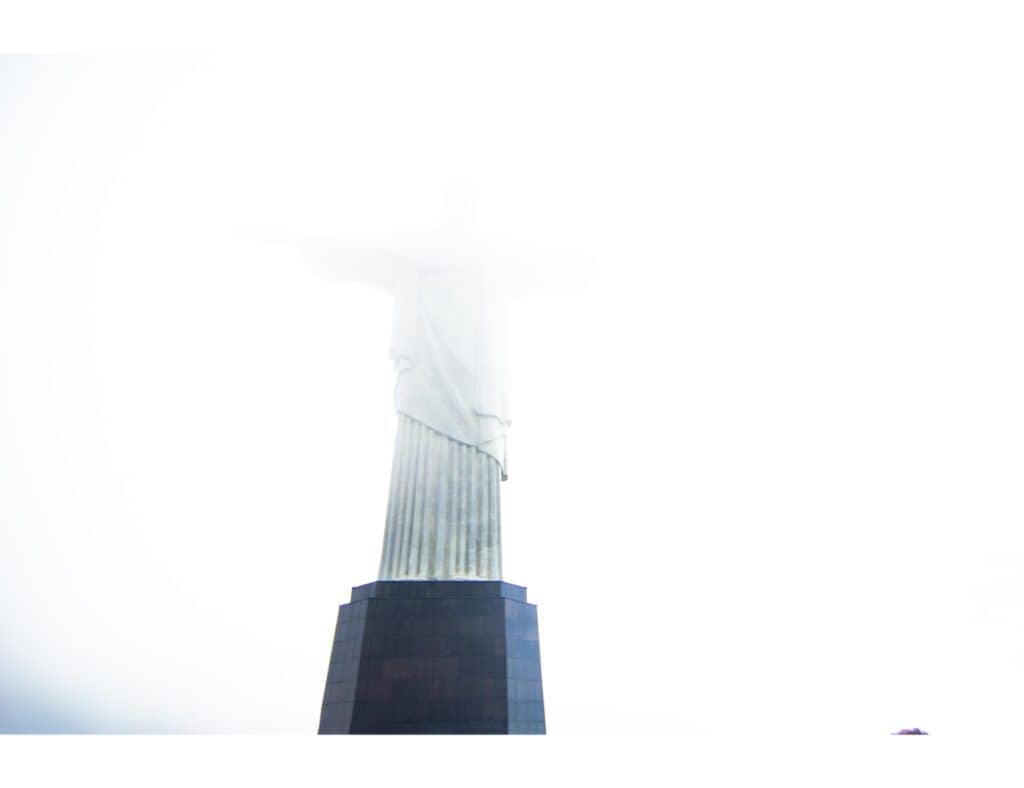 Try to pick a sunny day if you can to see the statue as it often gets covered in fog which can obstruct the view and greatly affect your experience. We visited on a semi cloudy day and the clouds kept coming and lifting every 20 mins so it was a bit of a mission trying to get a decent picture!
Sugarloaf mountain
Sugarloaf Mountain (Pão de Açúcar) is located n the neighbourhood of Urca, next to Praia Vermelha and easy to access from anywhere in the city. You can travel there by metro, bus or Uber. The dome-shaped mountain is a UNESCO World Heritage Site and offers some spectacular views of the city skyline from 1300 feet above sea level. This is another attraction worth visiting on a sunny day or even better, just before sunset and stay until after sunset to watch the city glow under the evening lights.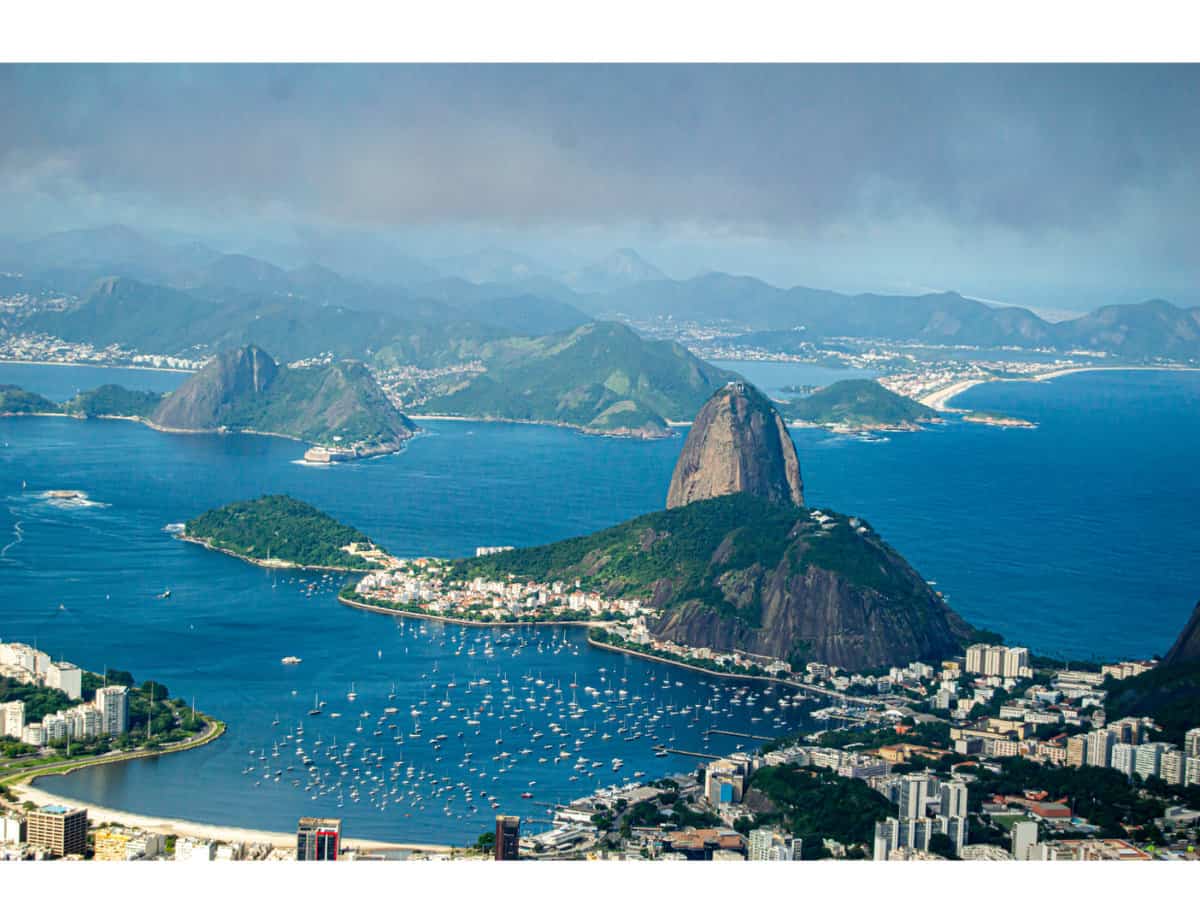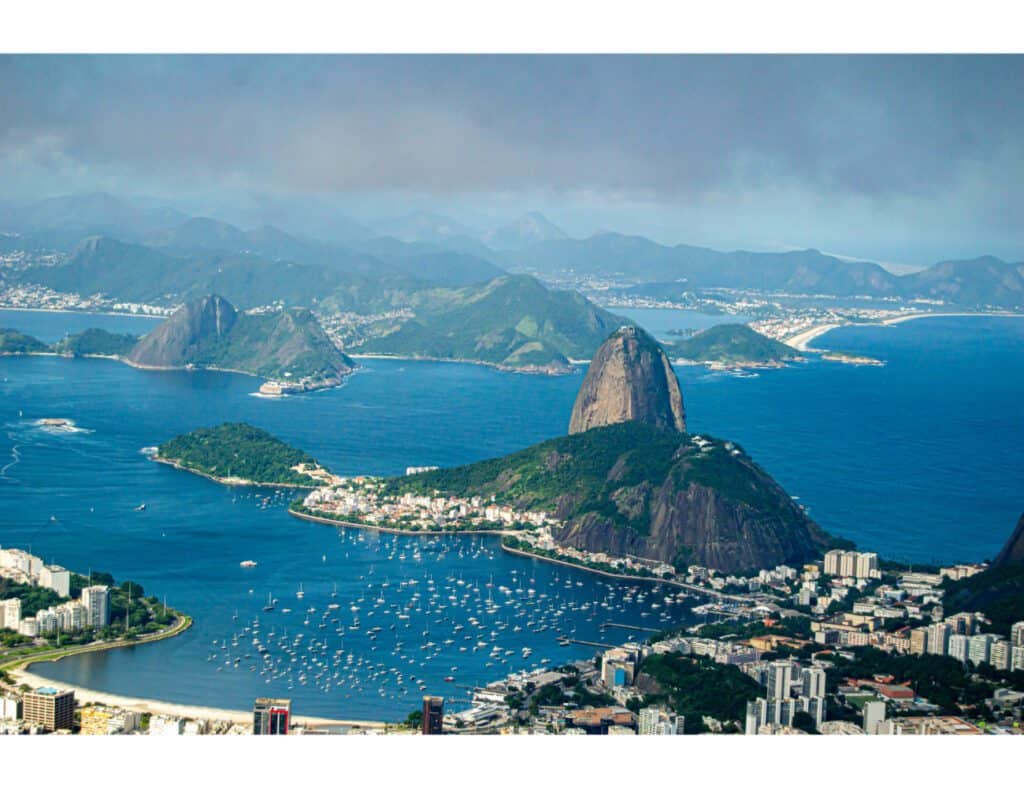 The quickest and most scenic way to visit Sugarloaf mountain is via cable car. This way involves taking 2 separate cable cars, one at the base of the mountain to Urca Hill, and a second car from Urca Hill to the top of SugarLoaf.
You can buy tickets online to bypass the queues at the ticket office. You would still need to pick up a physical ticket from the station but you don't need to join the queues to do that.
Cable cars depart every 20 minutes and take 3 minutes to reach the top.
Jardim Botânico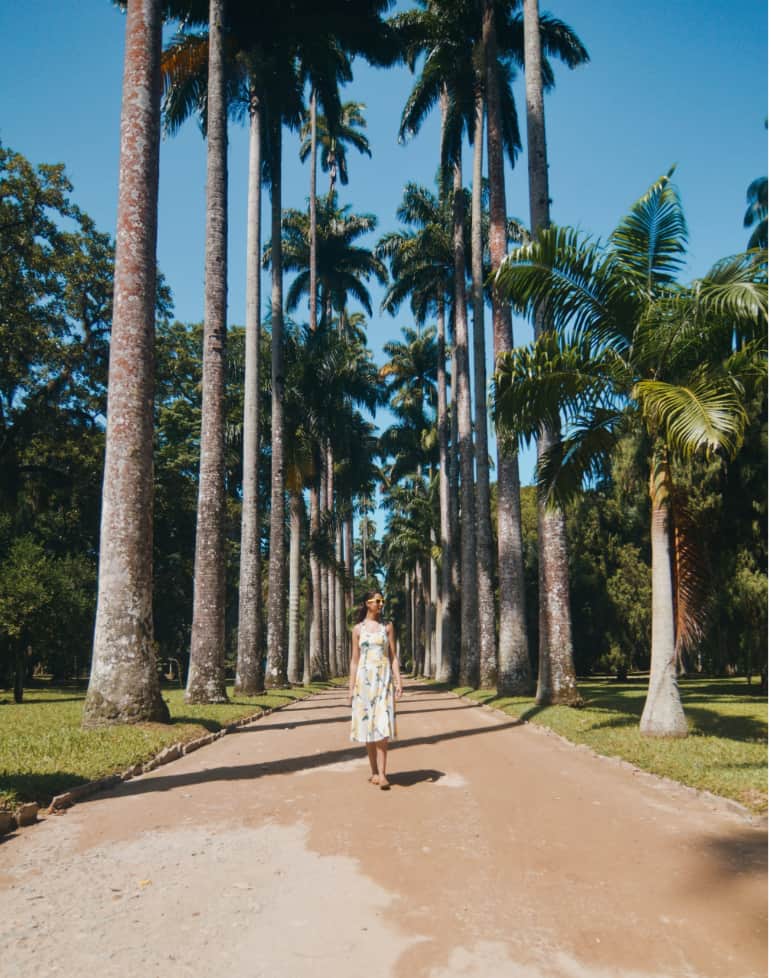 The Jardim Botânico de Rio de Janeiro, or Rio de Janeiro Botanical Garden, is a sprawling garden paradise that offers visitors a unique experience of both Brazilian and global flora. Established in 1808 by the Portuguese Royal Family, the facility contains over 6,500 species of plants from around the world, including some plants that are native to Brazil. The garden is a UNESCO-listed biosphere reserve and is divided into two distinct sections: the lower section consists of plants arranged scientifically for research purposes; whereas the upper section consists of ornamental gardens featuring trees, shrubs and flowers that have been beautifully landscaped. In addition to its impressive array of flora, Jardim Botânico also features untouched areas where rare birds and other wildlife can be seen in their natural habitat. Visitors can spend hours wandering through pathways lined with exotic trees while enjoying views of downtown Rio. You can also spot the statue of Christ the Redeemer from there.
Parque Lage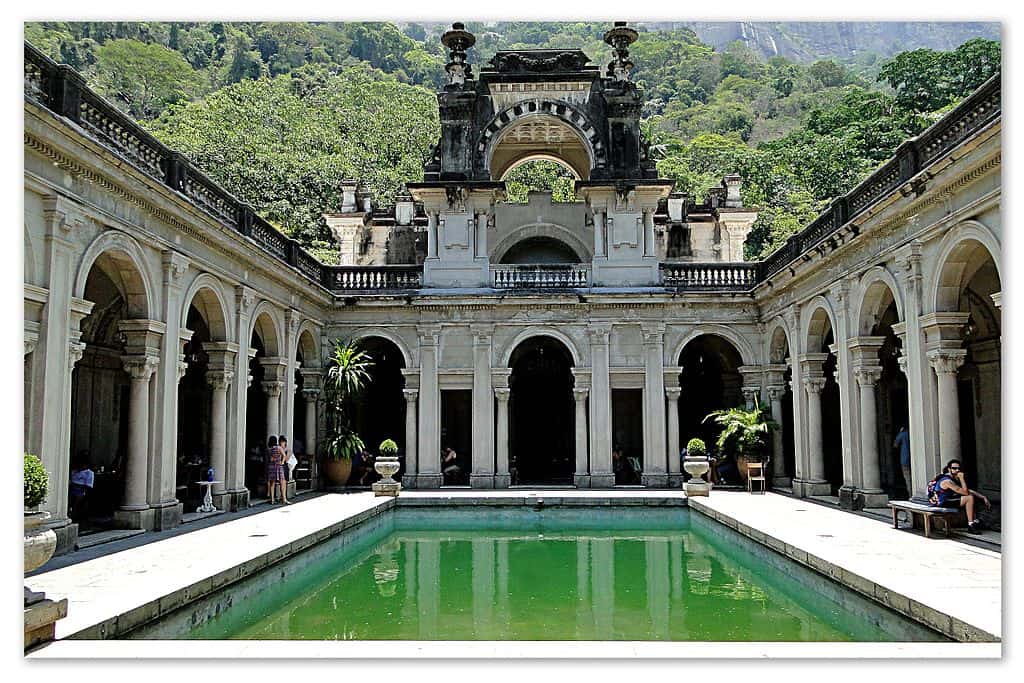 Don't miss visiting Parque Lage which is next door to the Botanical gardens. This stunning public park is situated at the foot of Corcovado Mountain and offers breathtaking views of the surrounding area. The park's main attraction is its beautiful mansion, which was built in the early 20th century and now houses an art school. The  architecture is a unique blend of Italian Renaissance and Art Deco styles, and its interior is adorned with beautiful murals and stained-glass windows. It also features a tranquil lake and a café. Entrance is free.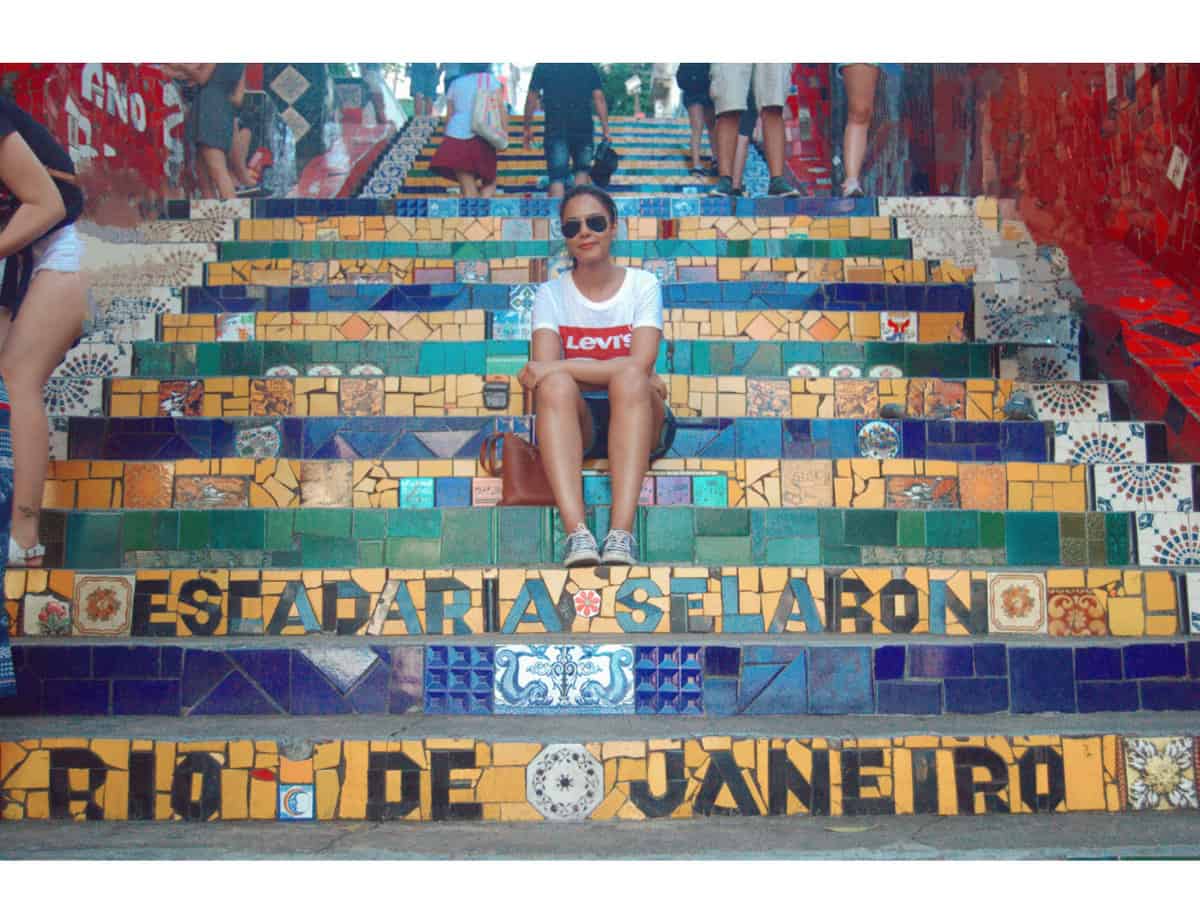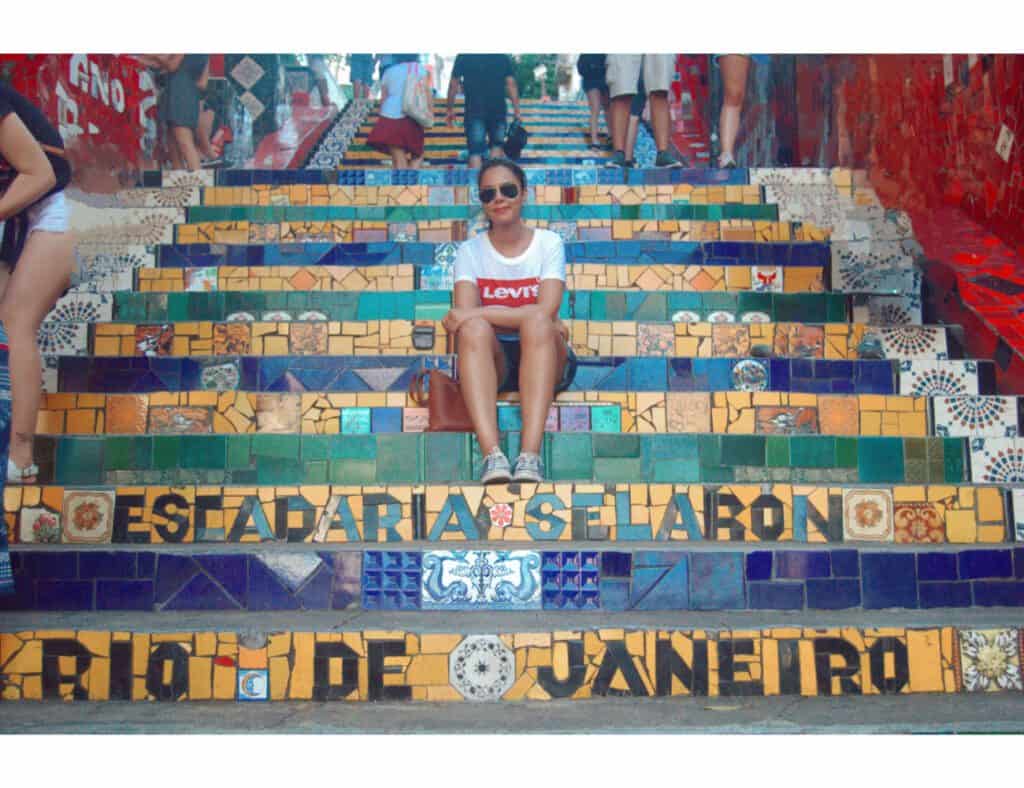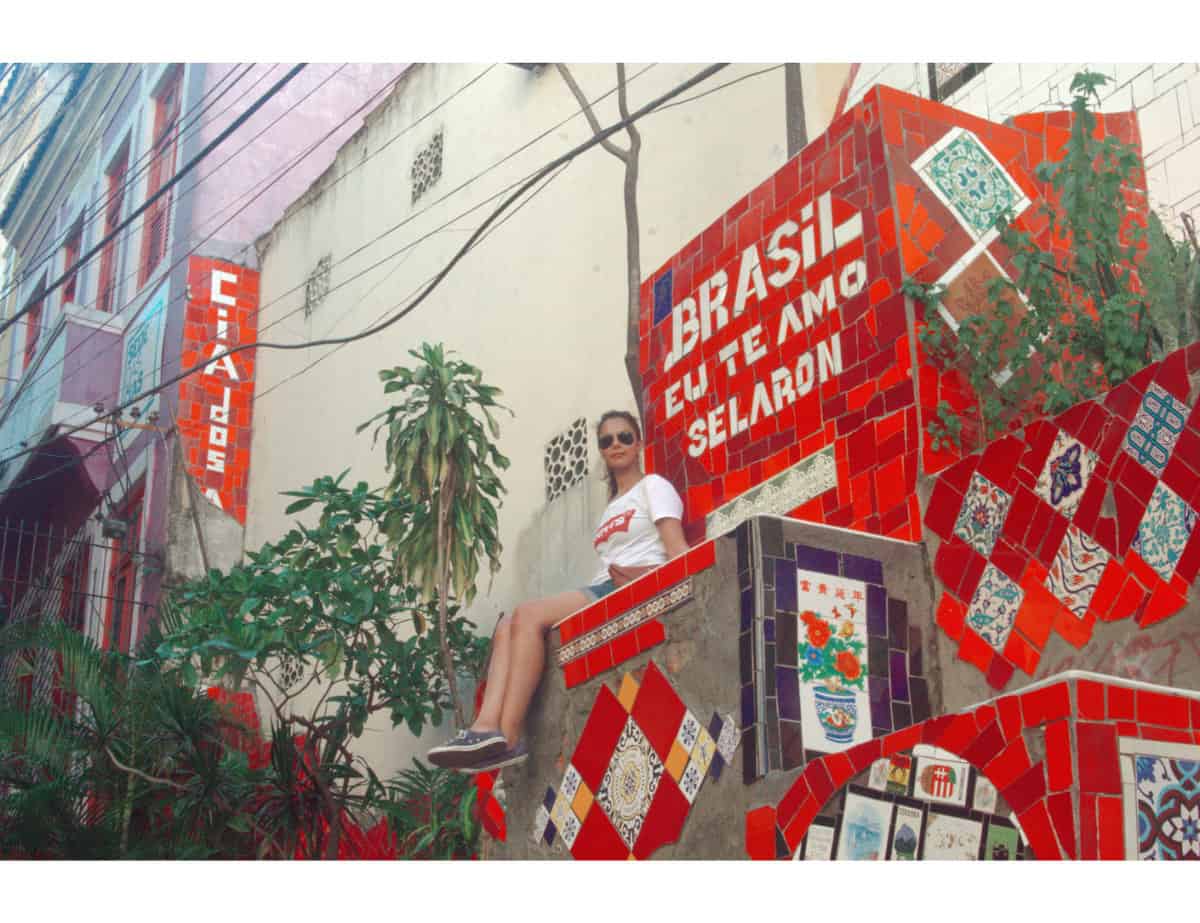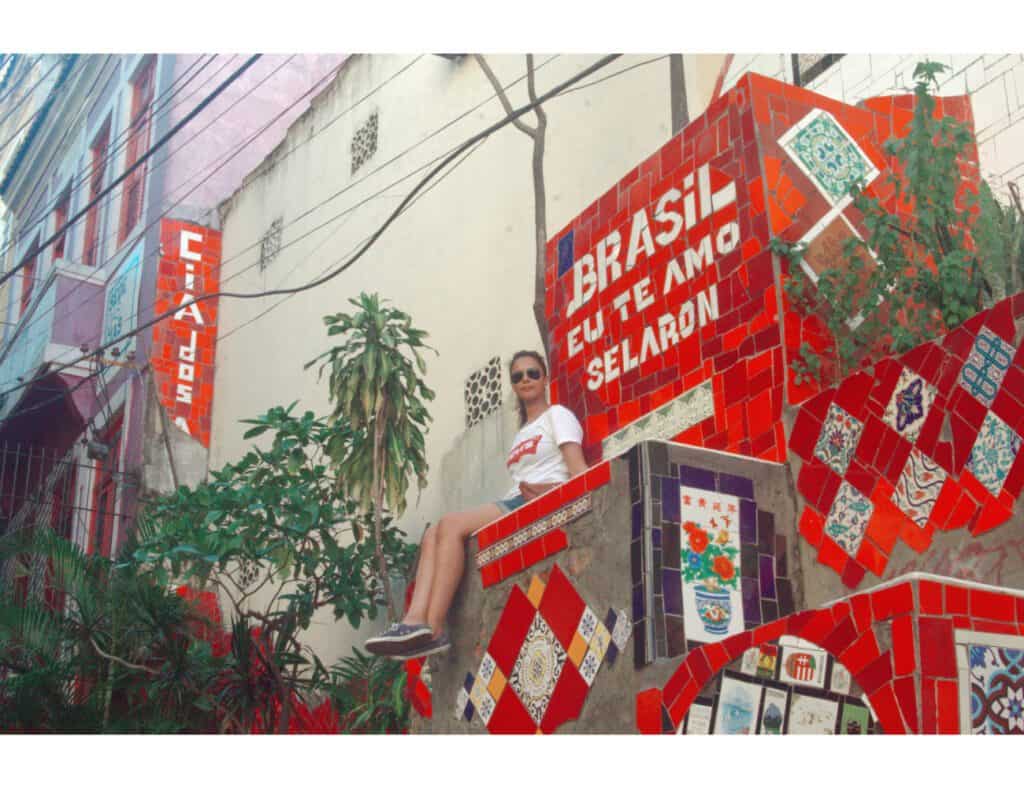 Santa Tereza is a small neighbourhood located in the heart of Rio de Janeiro and home to another renowned landmark – Escadaria Selarón, created by renowned Chilean-born artist Jorge Selarón, who dedicated 23 years of his life to this work of art. Selarón began collecting broken tiles which he salvaged from construction sites and remains of old buildings, and as his work started to be noticed by tourists, people started to bring him tiles from all over the world. Today, the 250 steps showcase tiles from 60 countries, covering 125 meters of stairs. The staircase has become an iconic symbol of Rio and has been featured in various films and television shows. The whole area is very atmospheric and home to cafés and restaurants where intellectuals and Bohemian artists meet.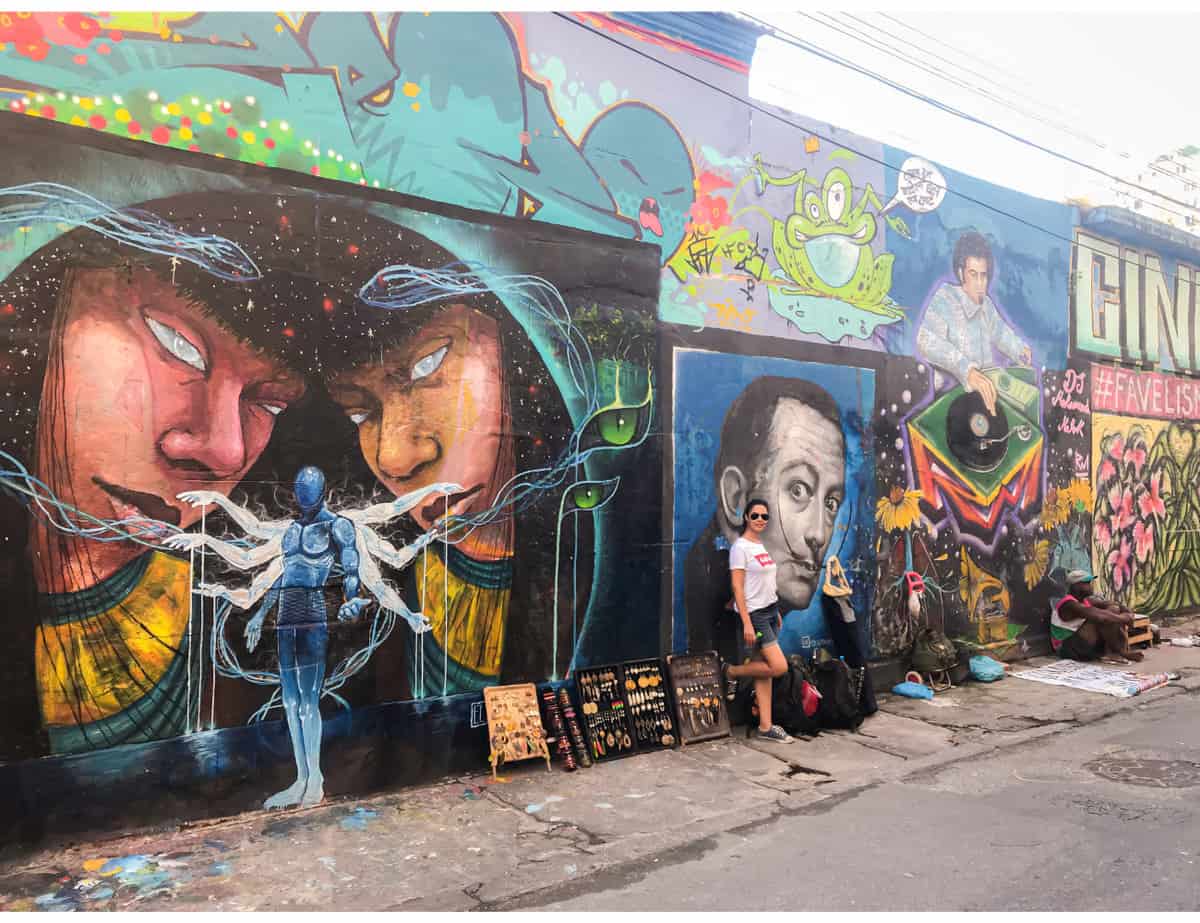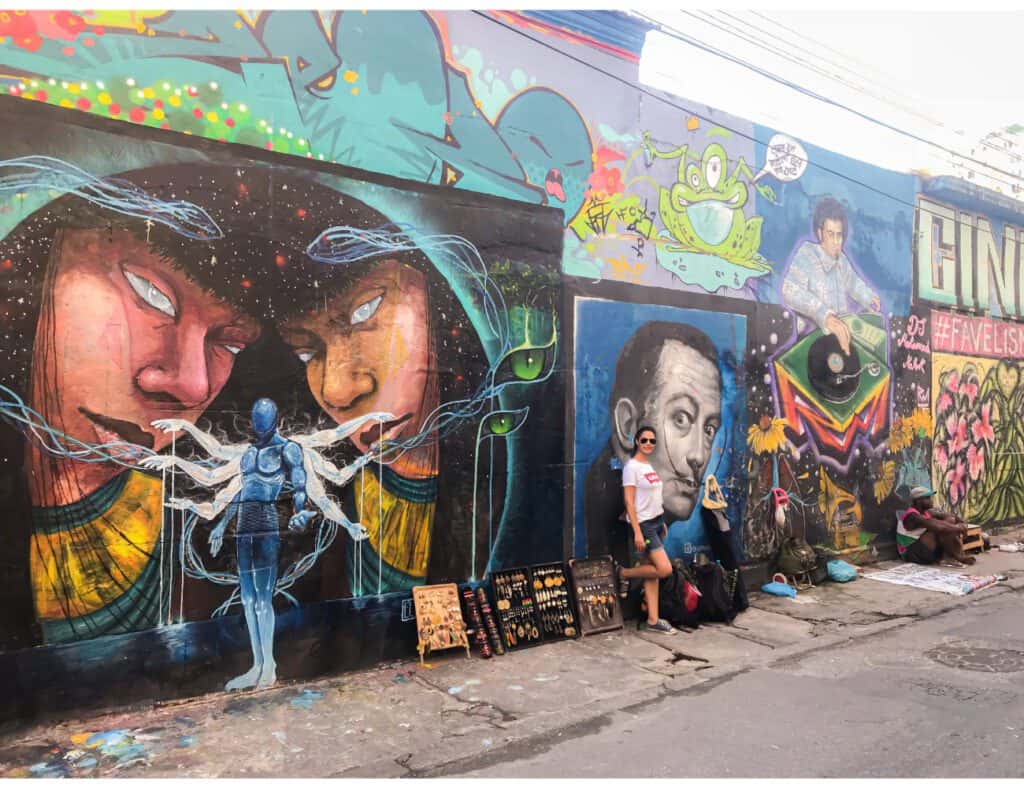 Not far from Santa Tereza you'll find Lapa neighbourhood, a vibrant and colourful area with a rich history. This old colonial district contains many grandiose churches, as well as homes of Portuguese and Baroque architecture, which are preserved to this day.  But these days Lapa is mostly famous for lively street life and musical entertainment. If you've missed carnival season but still want to party, head to Lapa on a Saturday night. The area was the birthplace of Samba and is the heart of Rio's nightlife. There are plenty of bars to suit everyone's needs as well as some excellent samba schools.
Football is not just a sport in Brazil, it's a way of life and a big part of the local culture. Anyone who moves to Brazil and likes football will find it easier to integrate into society. People bond over football in Brazil, kids still play it in the streets of every neighbourhood and many dream of making a career out of it and moving to Europe to play on a professional level. Brazil has produced some of the greatest football players and you can see all that history in the Maracana stadium which is located just minutes away from Santa Tereza. I am not a Football fan and went there with my husband and my son but have really enjoyed the visit. Founded in 1950, it has undergone multiple renovations since then and hosted some of the biggest events in Brazilian football history including the 2014 World Cup Final and the 2016 Summer Olympics Final.
The Museum of Tomorrow
This building alone is worth visiting for its stunning and innovative architecture, even if you don't make it inside.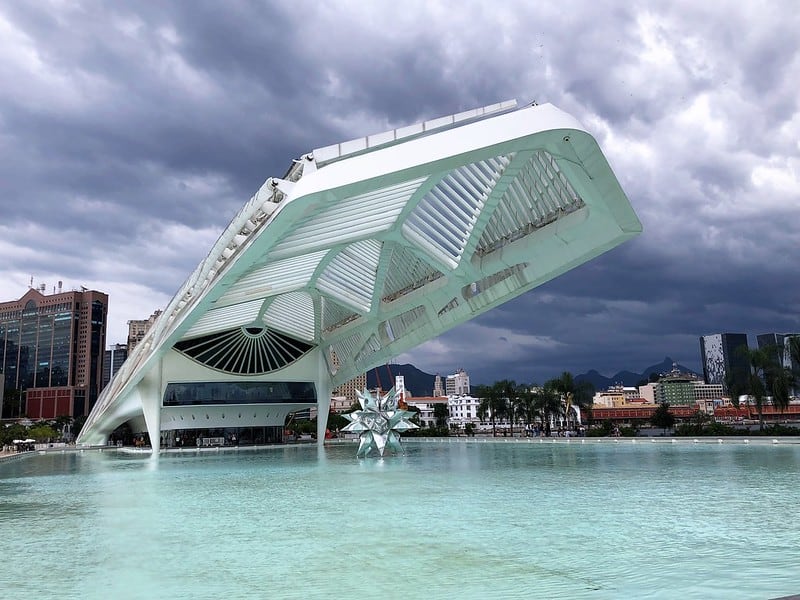 The Museum of Tomorrow is located next to the waterfront of the Maua Pier, the port neighbourhood in Rio de Janeiro. This is an interactive museum dedicated to exploring the present, past and future of science, and very current topics such as sustainability and climate change. The futuristic building was designed by renowned Spanish architect Santiago Calatrava and includes a state-of-the-art auditorium, laboratories and interactive displays.
Go in the afternoon if you can as this is another area where you can watch a gorgeous sunset.
Lagoa Rodrigo de Freitas
Lagoa Rodrigo de Freitas is another popular sight in Rio de Janeiro. Located in the southern zone of the city, it is an idyllic lagoon surrounded by lush green hills and lined with a jogging path that draws runners, walkers and cyclists alike. The lagoon itself has a circumference of almost 12 miles, making it one of the largest urban lagoons in Brazil.
Lagoa Rodrigo De Freitas is home to a variety of aquatic species and migrating birds such as flamingos, seagulls and ducks. It's a very popular destination for locals and tourists, especially on weekends.
Hike in the Tijuca National Park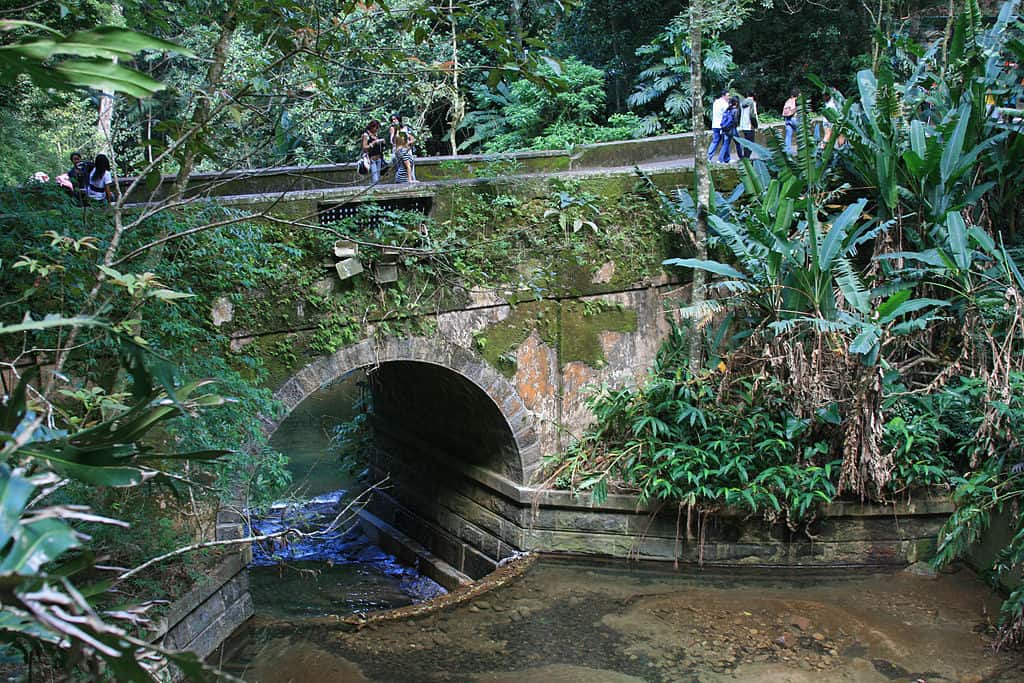 Sprawling over 3,200 hectares of lush forests, enchanting waterfalls, and mesmerising vistas, Tijuca National Park is a haven for nature enthusiasts and avid hikers alike. Nestled in the heart of Rio de Janeiro, this urban rainforest forms part of the Atlantic Forest biome, which is home to an array of unique flora and fauna species. Whether you're seeking an invigorating outdoor workout or a tranquil escape from the bustling city, Tijuca National Park offers a plethora of well-marked trails which makes it accessible to all levels.
Some of the popular trails include a 7.5-kilometer round-trip hike to the Pedro do Telégrafo and the trail to Cachoeira da Horto, a beautiful waterfall hidden amidst lush greenery. When hiking in Rio, it is advised to hire a local guide.
Have a picnic in Urca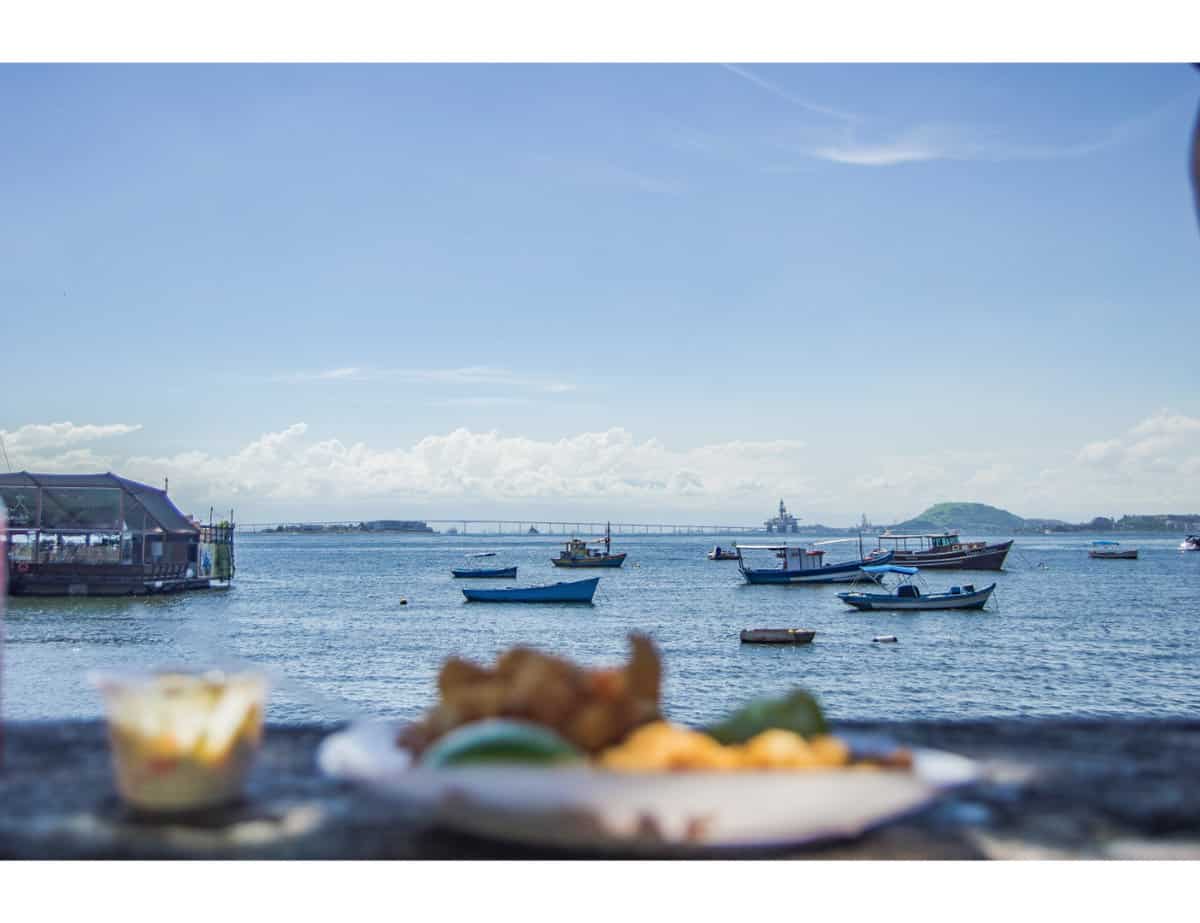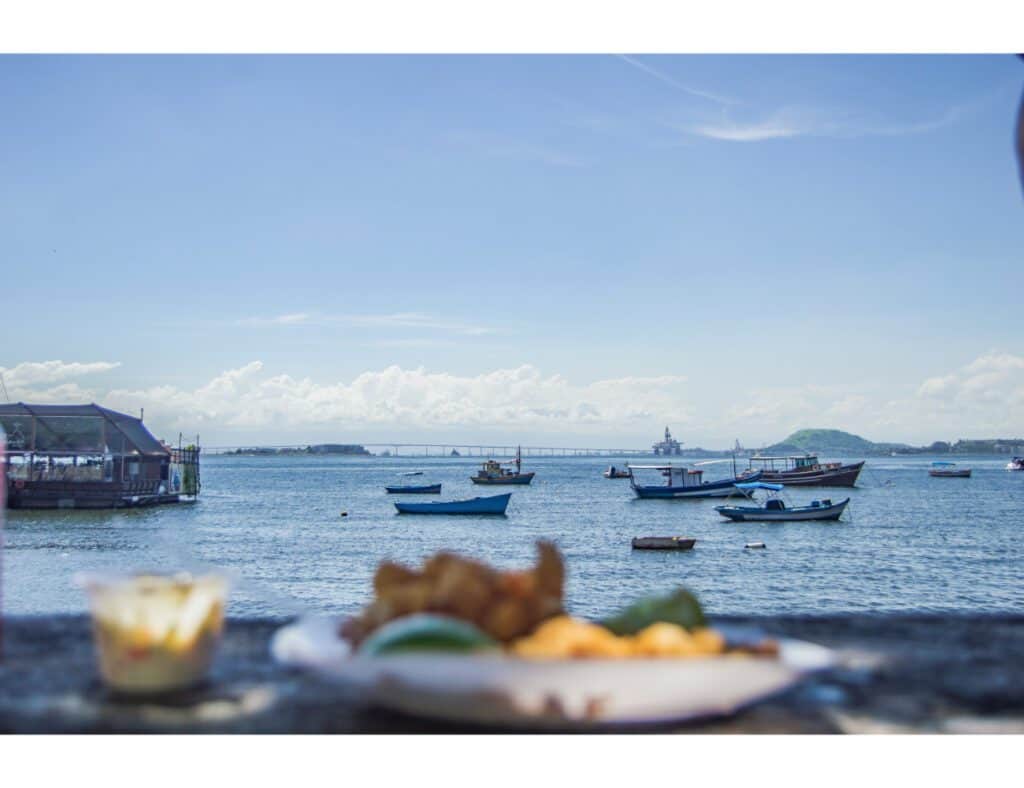 The neighborhood of Urca is located at the southern end of Guanabara Bay. Once an isolated fishing village, it is now a popular tourist destination due to its stunning scenery and cultural heritage. The area boasts breathtaking views of Sugarloaf Mountain and Guanabara Bay and is close to beautiful beaches such as Praia Vermelha and Praia do Botafogo.
There are numerous restaurants that serve traditional Brazilian dishes and Street food vendors also set up shop on Sundays near Praia Vermelha where they sell tasty treats such as pão-de-queijo (cheese bread) and coxinhas (deep-fried chicken croquettes). You can grab a takeaway and have it by the lake.
Accommodation
There are many great places to stay in Rio de Janeiro. Whether you're looking for a luxurious retreat or a budget-friendly stay, there is something for everyone. The South Zone (Zona Sul) has some great options. Copacabana is one of the most popular neighbourhoods and where most first-time visitors choose to stay. Ipanema is also great as it offers beautiful beaches as well as some fabulous options for eating out and shopping. For those looking for a quieter experience, Santa Teresa is known for its old buildings in pretty cobblestone streets and its bohemian style cafes and bars and Lapa is perfect if you want to experience the nightlife in Rio. My personal preference goes to Urca and Botafogo neighbourhoods as they are both quiet residential areas with grand buildings overlooking Sugarloaf mountain, wide boulevards and nearby beaches.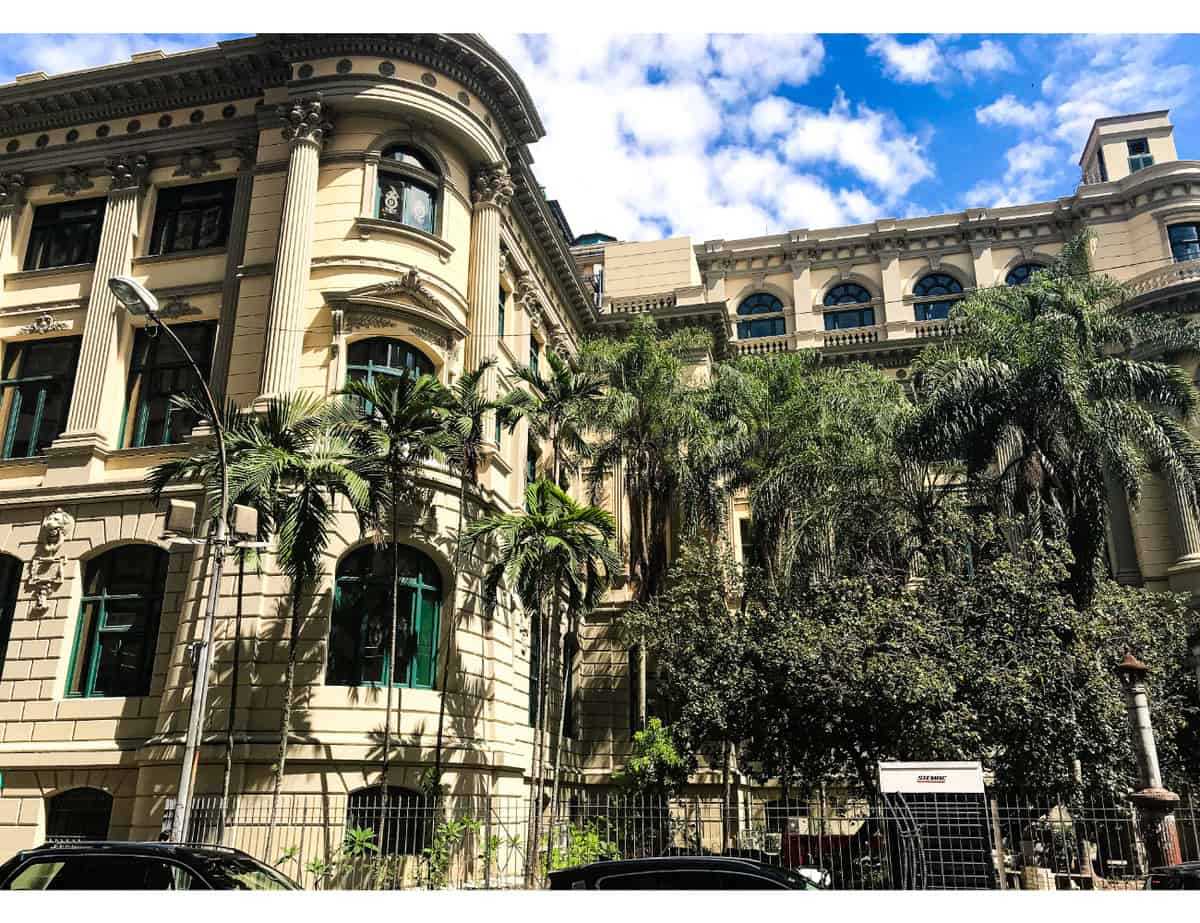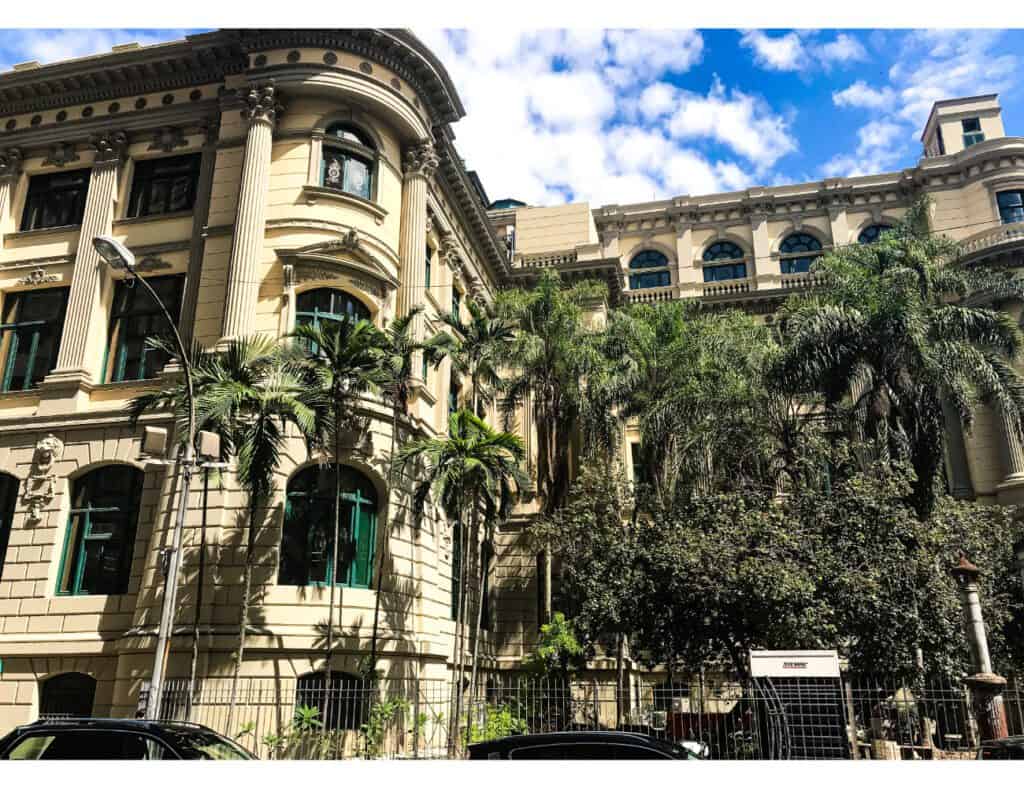 Fasano $$$$$
This sophisticated five star hotel offers beautifully decorated rooms, a sauna and a rooftop terrace with an infinity pool and stunning views.
Copacabana Palace $$$$$
Step into an exclusive world of class and history at Copacabana Palace, a Belmond hotel. The hotel offers rooms and suites with ocean view where presidents and entertainment celebrities have stayed before. It also has a wellness spa and 3 onsite restaurants.
La Suite $$$$
This is one of Rio's finest boutique hotels with charming rooms and stunning views over the exclusive Joatinga beach.
Relais Solar $$$
This old style property is located in the historic hills of Santa Teresa and surrounded by a tropical garden and lush vegetation. Each of its five bedrooms has its own private balcony which overlooks the garden. The house is a 15 mins walk from the neighbourhood of Lapa and the metro station.
Mar Ipanema $$
This beachfront tower hotel in the heart of Ipanema offers minimalist and affordable rooms and is only 100 years from the beach and shopping area.
Renting furnished accommodation
Renting furnished accommodation can be a great option if you are staying for more than a week. Rio has many options from basic rooms to luxurious apartments with stunning views of the city skyline. The high-end apartments come with fully equipped kitchens, air conditioning and Wi-Fi access. For long-term stays, many landlords will throw in extras like laundry services or  housekeeping, so do check that these and utilities such as gas and electricity are included.  Always check that your landlord is registered with an official tenants' association and read all contracts thoroughly before signing them.
Flats in rio has a great range of accommodation for rent across the city.
food 
Esplanada Grill
Brazil is famous for its grilled meat restaurants, also known as Churrascarias, an all-you-can-eat type of steakhouse, where the staff go around the room offering different cuts of meat to diners. Esplanada Grill is a popular churrascaria  with a laid back atmosphere and popular with the locals and business people.
Churrascaria Palace
Another popular but more affordable churrascaria. The quality of meat is excellent and they also offer Sushi and seafood.
Fasano
One of Rio's finest restaurants and part of the exclusive Fasano hotel, you are likely to spot a celebrity dining there. The restaurant specialises in fresh seafood and offers beautiful views over the Atlantic.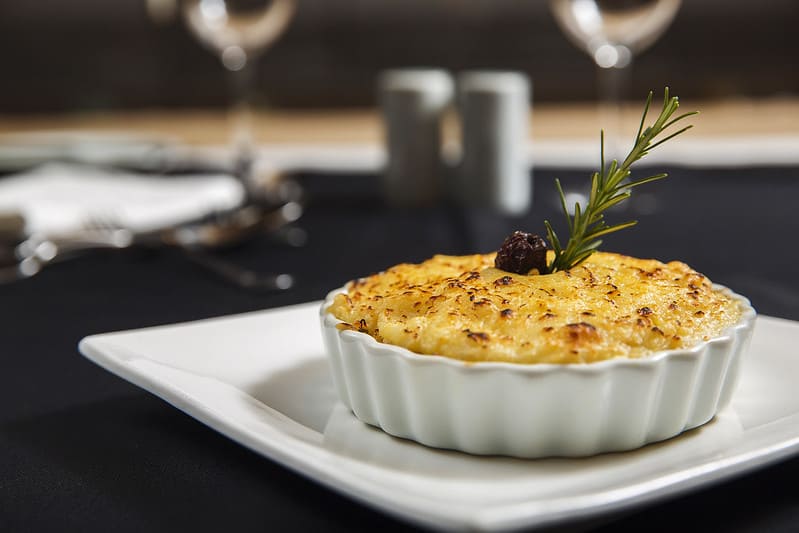 Manekineko
Brazil is home to the largest Japanese population outside Japan and this is reflected in the huge number of Japanese restaurants across Rio. Manekineko offers Brazilian-Japanese fusion cuisine on an all-you-can-eat menu. The food is very good but their waiting times are sadly not.
Magistrale Pizzaria
Fun restaurant pizzeria with a fixed price menu where you sit down and waiters bring you different types of pizzas over different rounds until you can no longer eat! The pizzas are wood fired and taste great and you watch the chefs make them and cook them at a rocket speed.
Cafeteria Colombo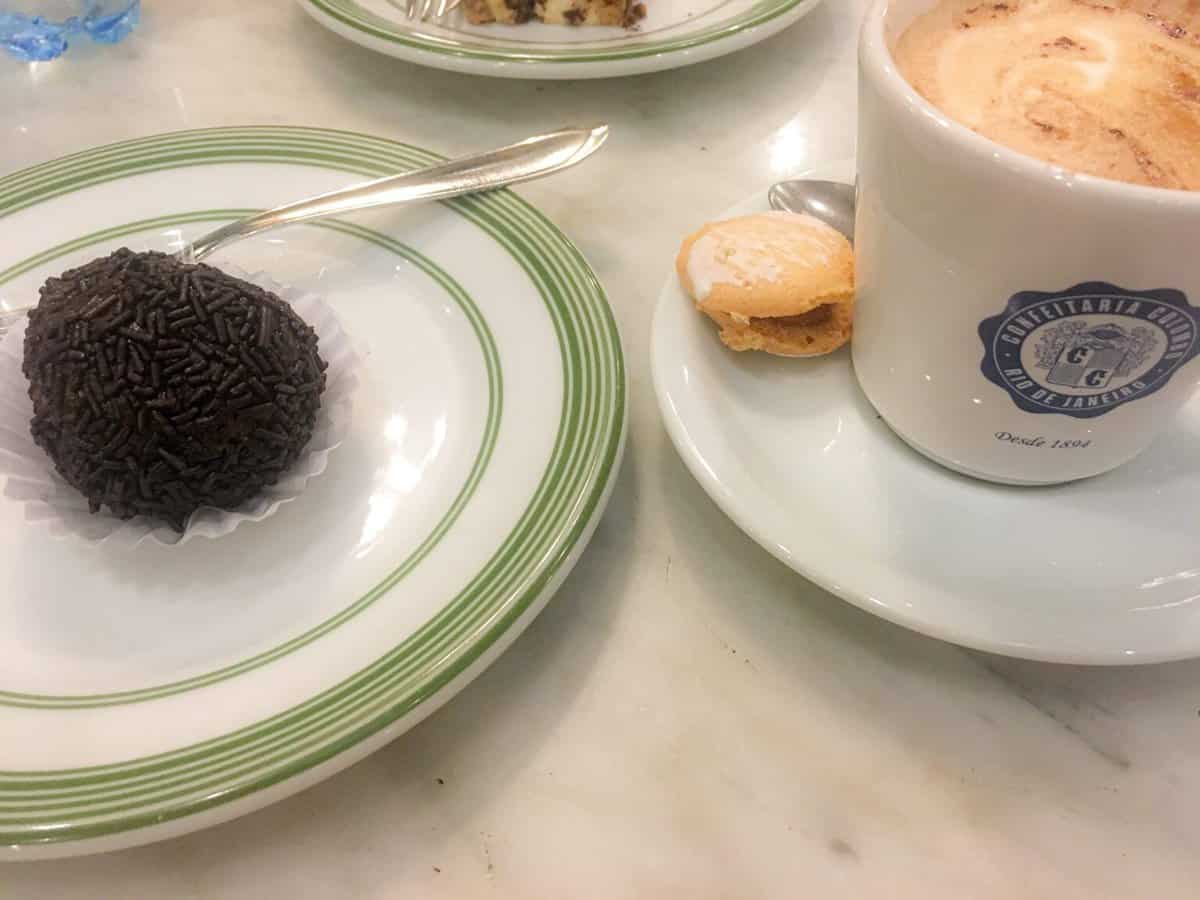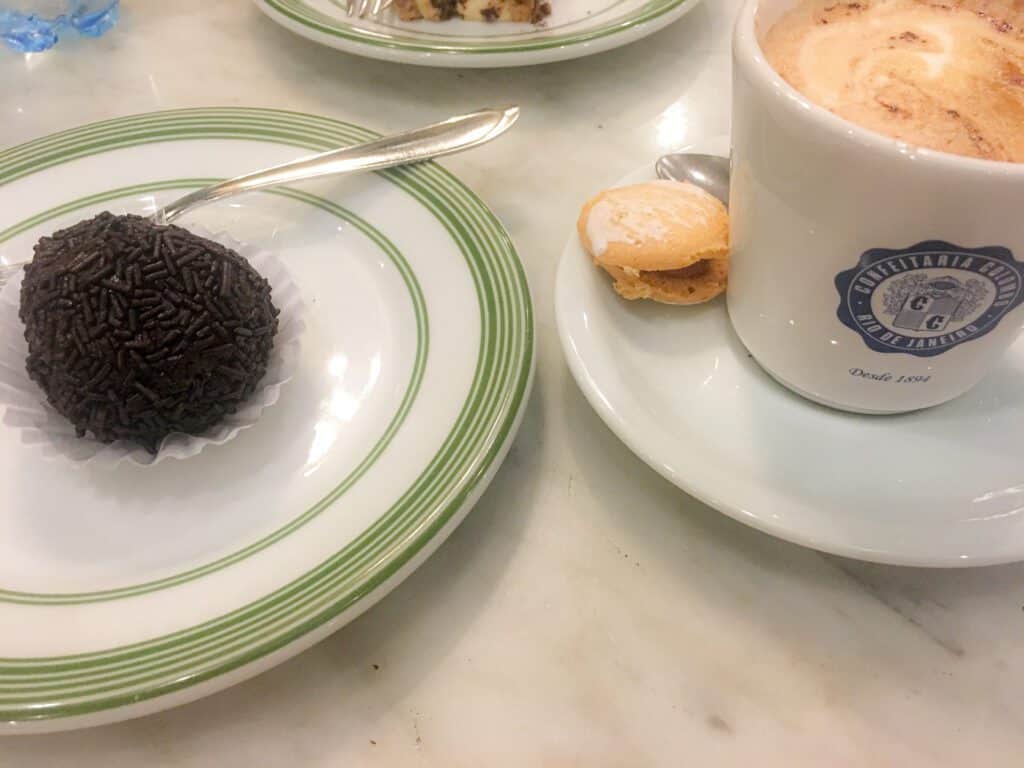 Cafeteria Colombo is a popular spot in downtown Rio since 1947. The café restaurant is known for its delicious, authentic Brazilian cuisine  and serves traditional dishes such as feijoada, bacalhau (salt cod) with potatoes and and shrimp moqueca (fish stew). They make excellent coffee using the finest roast beans which you can also buy and their chocolate brigadeiro are a must-try!
Is Rio de Janeiro safe?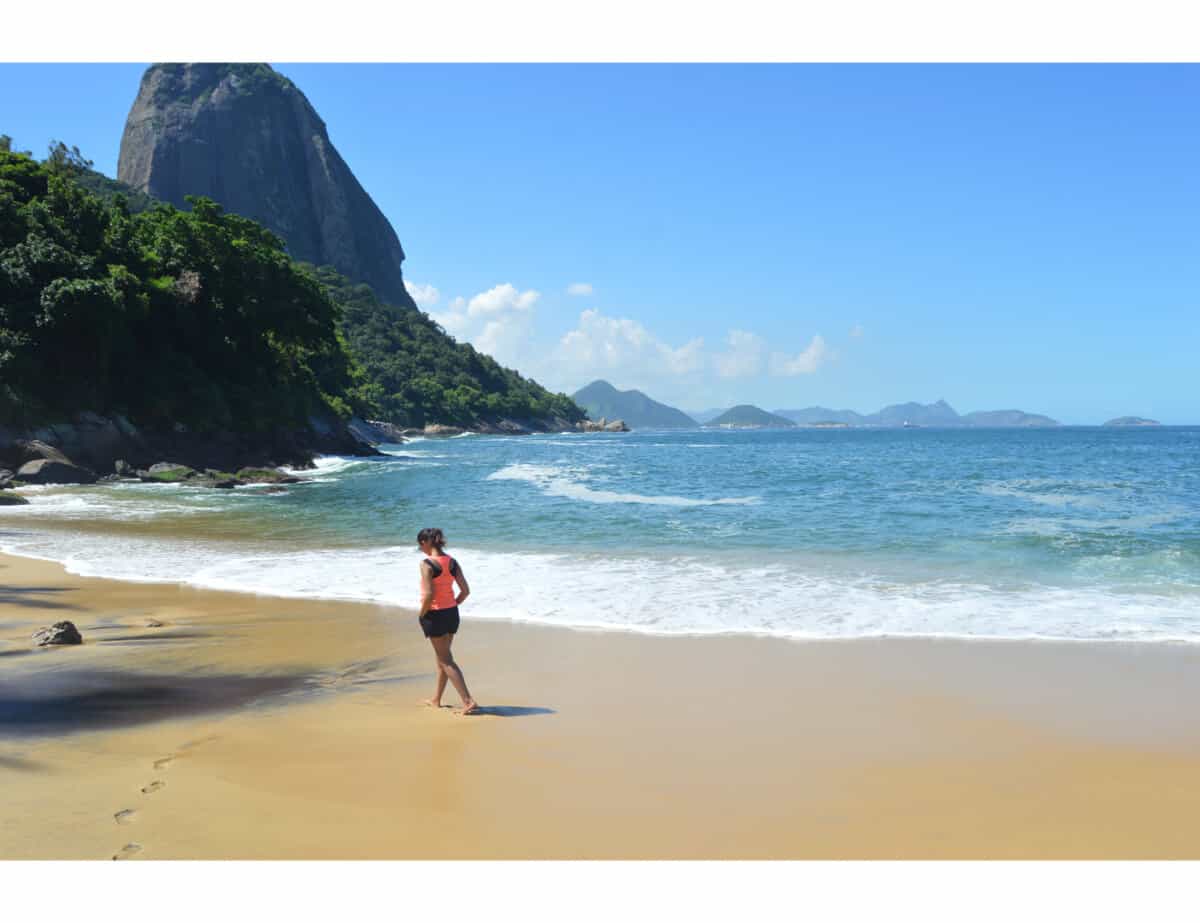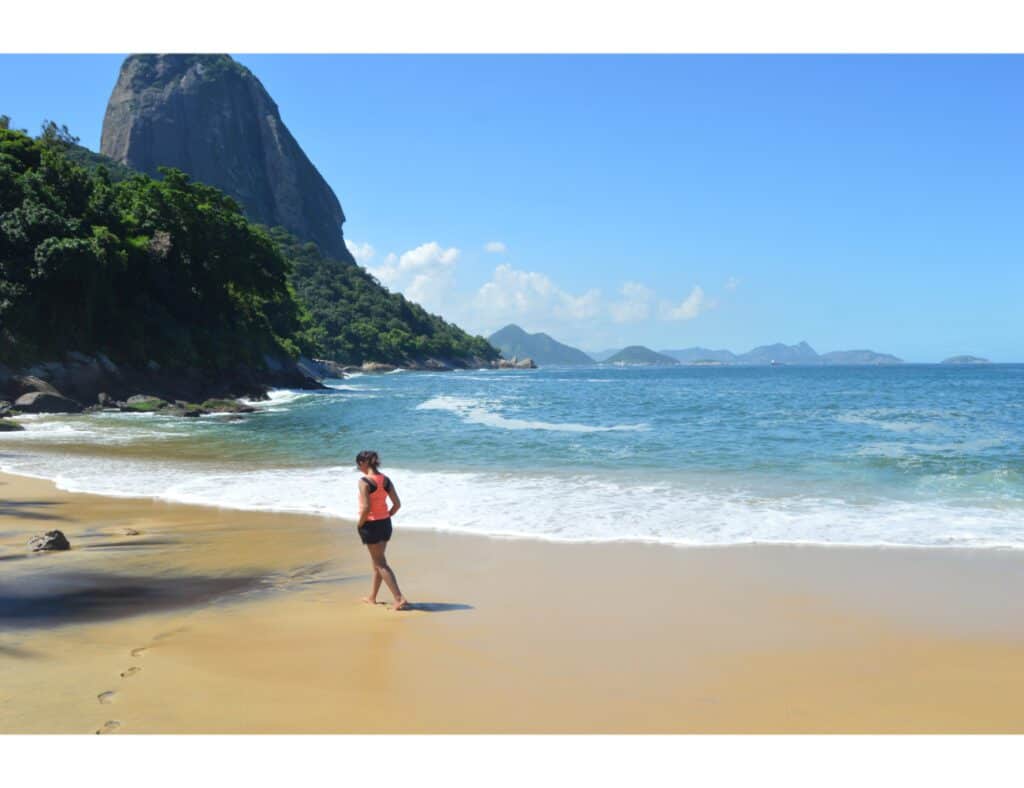 The short answer is yes, Rio de Janeiro can be very safe to visit but like everywhere else you need to exercise caution and remain vigilant. The city has always been famous for violent crimes; however, tourists are rarely the targets of criminal activities and most of them remain unaffected by the city's security issues. On the other hand, petty crime such as pickpocketing does exist in touristy areas and visitors should refrain from carrying valuable items, large sums of cash, jewellery (even a fancy watch can sometimes attract attention if you are in the wrong area) and keep their bags closed at all times. Walking alone at night or in remote areas is not recommended and there are areas to avoid altogether such as Zona Norte (favelas areas) and I personally would never encourage anyone to go on a guided tour to these areas. We walked during the day in plenty of areas such as Ipanema, Leblon and Botofago and felt very safe but the majority of time we used Uber as it was very affordable.
OTHER TIPS FOR VISITING RIO DE JANEIRO
Traveling off-season can save you as much as 50% of the total cost of your trip. April, May, August and September are much quieter months so accommodation tends to be cheaper while beaches and popular attractions are far less crowded.
When booking hotels always check directly with the hotel as many have huge discounts online which can save you a lot of money especially in the low season.
Only carry cash in small quantities if you must and if you need to use an ATM, use the ones inside malls and commercial centres and avoid the ones in the street.
Tap water in Rio de Janeiro is safe to drink but doesn't have a pleasant taste. Bottled water is sold everywhere and is quite cheap and most hotels have free water dispensers but plastic waste is huge in the city so bring your own reusable bottle if you can.
There are a lot of unlicensed taxi drivers who can be scammers so only take taxis from designated stands such as outside your hotel or do like we did and use Uber all the time. It's super cheap and reliable.
As in Europe, tipping is discretionary (10% is normal) and given for excellent service only.
English is very poorly spoken in Rio de Janeiro including in some budget accommodation, restaurants and ticket booths when visiting attractions. Learning some basic Portuguese phrases before your trip may prove very useful.