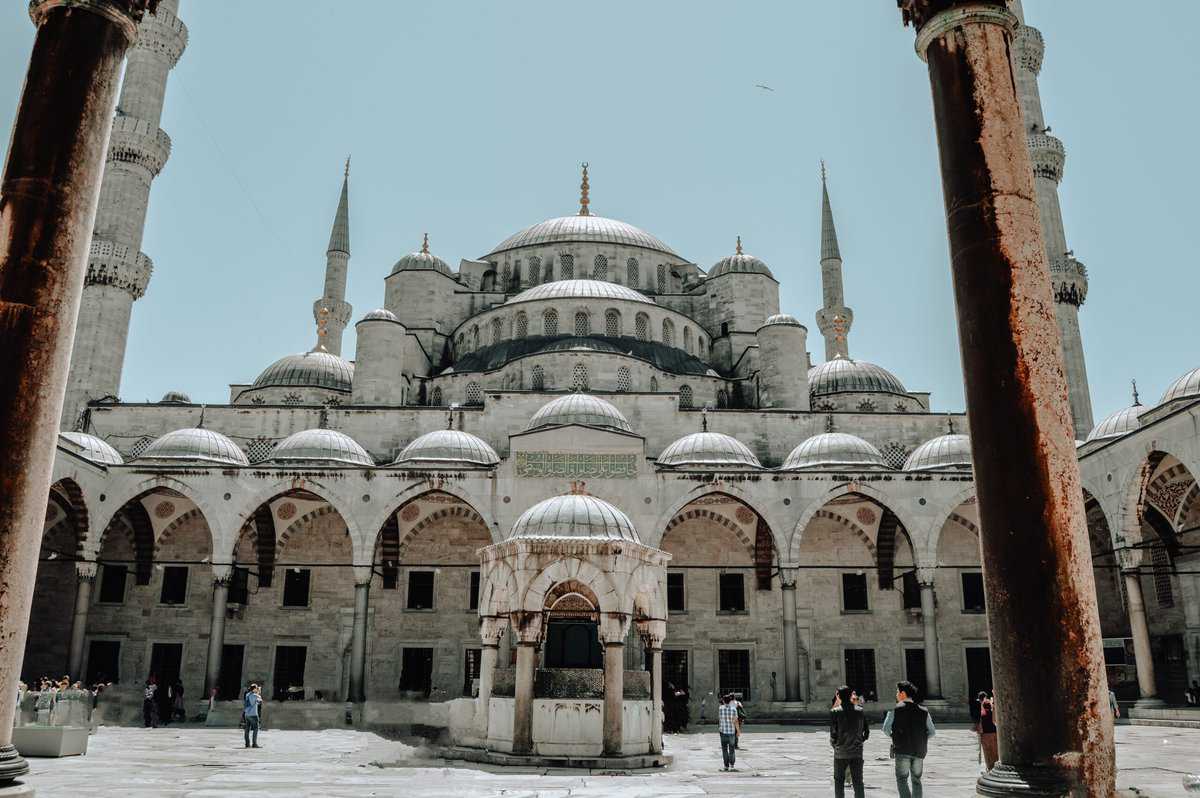 Istanbul's vibrant energy, fascinating history and breathtaking architecture has inspired artists, painters and  photographers who have been flocking to the city for centuries to capture its essence and timelessness. If you like city photoshoots, want to indulge your lens or be the main model of your photos, below are 10 photogenic spots in Istanbul that will inspire you and spark your creativity.
I love visiting the city in spring and autumn to make the most of its great light variations, mild weather and long sunsets. It's one of my favourite places in the world for taking landscape and street photography.
10 photogenic places in Istanbul for photogRAPHY lovers
The blue mosque
The Blue mosque is the most photographed landmark in Istanbul and there is a good reason for that. It's visually stunning!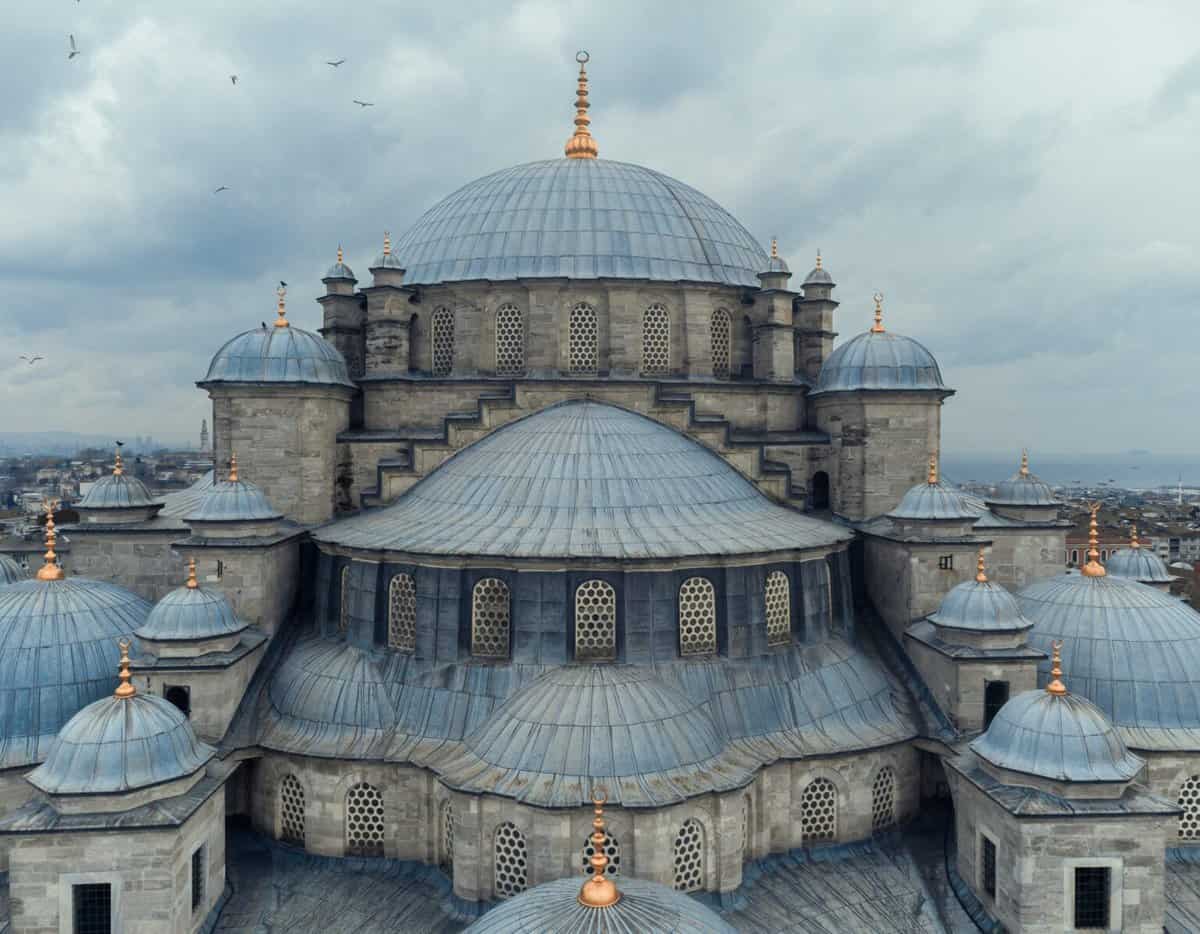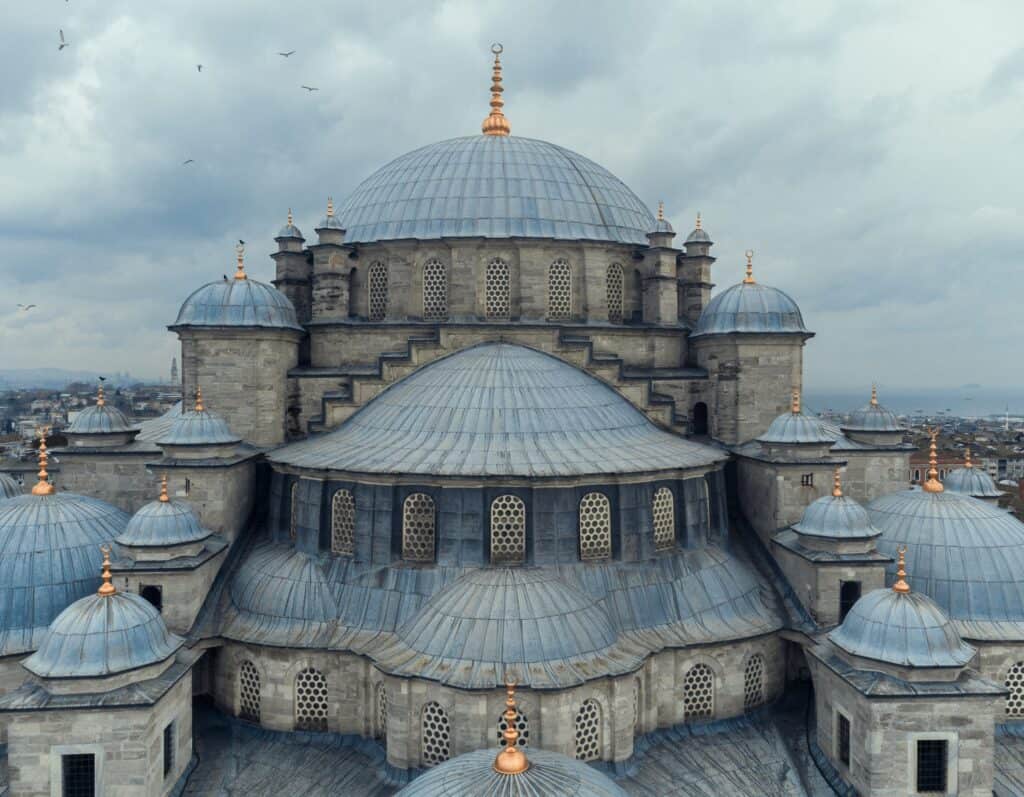 With its impressive dome and soaring minarets, it sits majestically in the middle of lush gardens and overlooking the Bosphorus river, a view best enjoyed from an elevated angle. 
The best way to capture the blue mosque is from a rooftop terrace. There are many rooftop buildings in Sultanhamet with the Seven Hills restaurant being the most popular thanks to Instagram. Many hotels in Sultanhamet have a rooftop terrace overlooking the blue mosque and Hagia Sophia so make sure to check your hotel's facilities when booking. 
The grand bazaar
The bazaar is another great location  for taking photos. It offers a wonderful sensory experience with its cacophony of colourful shops, moody lighting and hidden passages. It's a photographer's delight and an experience not to miss.
"Street vendors are the songbirds of the streets, they are the life and soul of Istanbul, he said. Under no circumstances must they ever be banned."

 

Orhan Pamuk

.
the Bosphorus cruise
Nautical photoshoots are  whimsical and evoke a sense of adventure and with so much space and variety of backgrounds you can get many compositions in the best light conditions. The Bosphorus cruise offers a ton of stunning backdrops from old buildings and palaces to bridges and  gorgeous sunsets.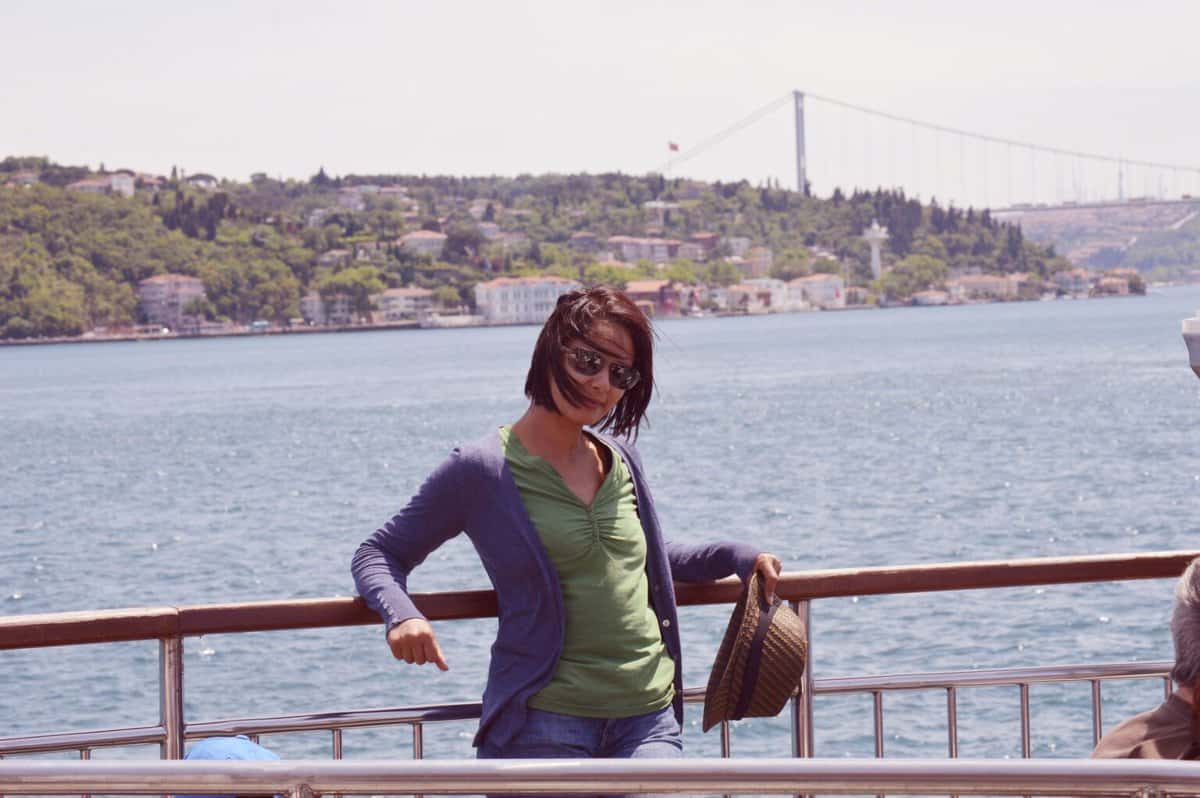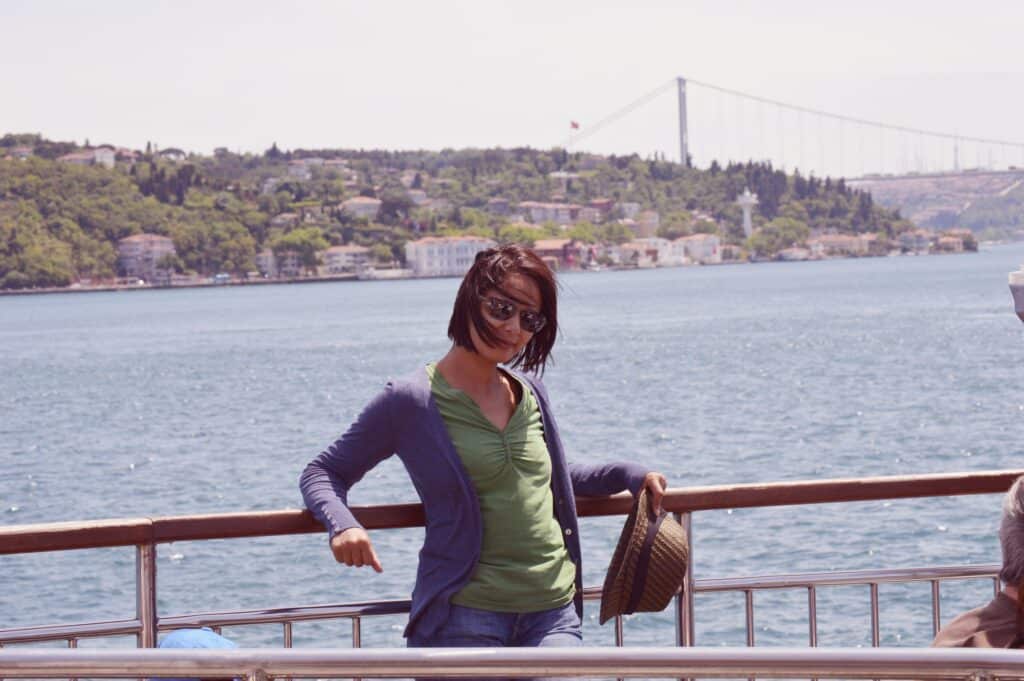 The colourful neighborhoud of Balat
Balat-Fener is a vibrant neighbourhoud with an interesting history that's reflected in its old architecture, religious buildings and steep cobbled streets. Balat used to be home to Jewish and Greek Orthodox minorities in the 15th century and has since attracted more ethnic minorities such as Armenians and Bulgarians.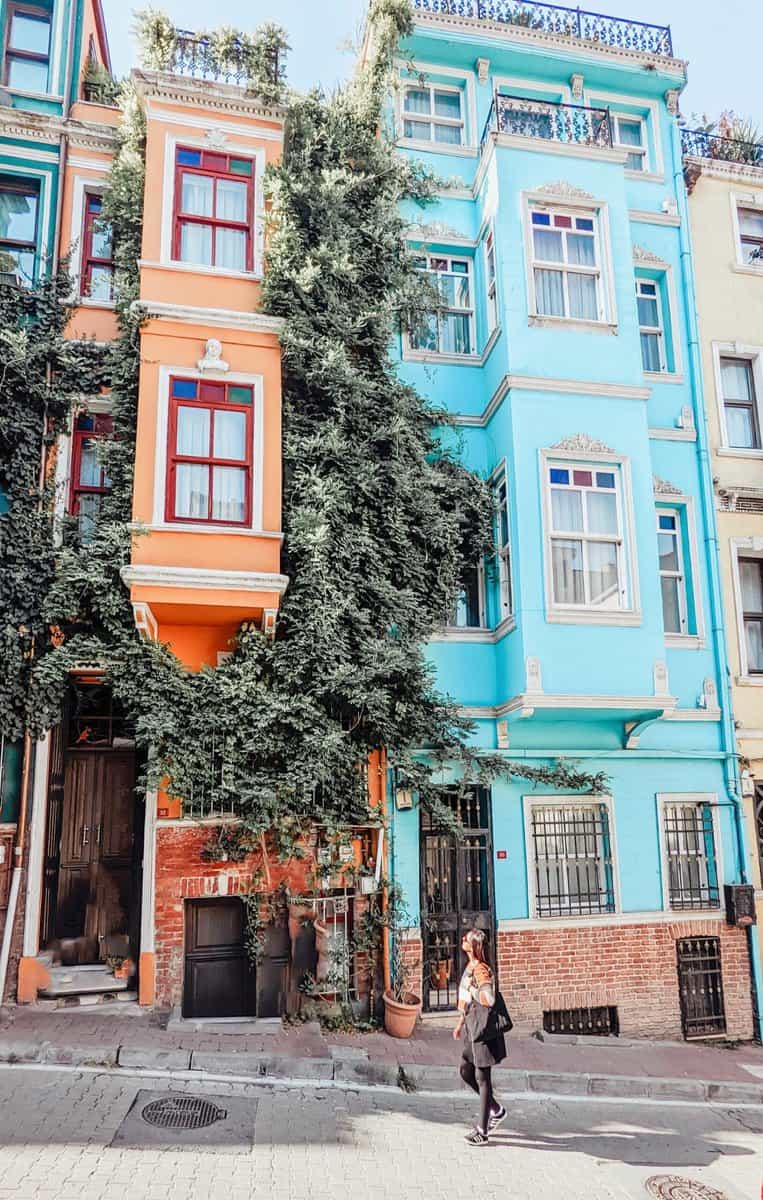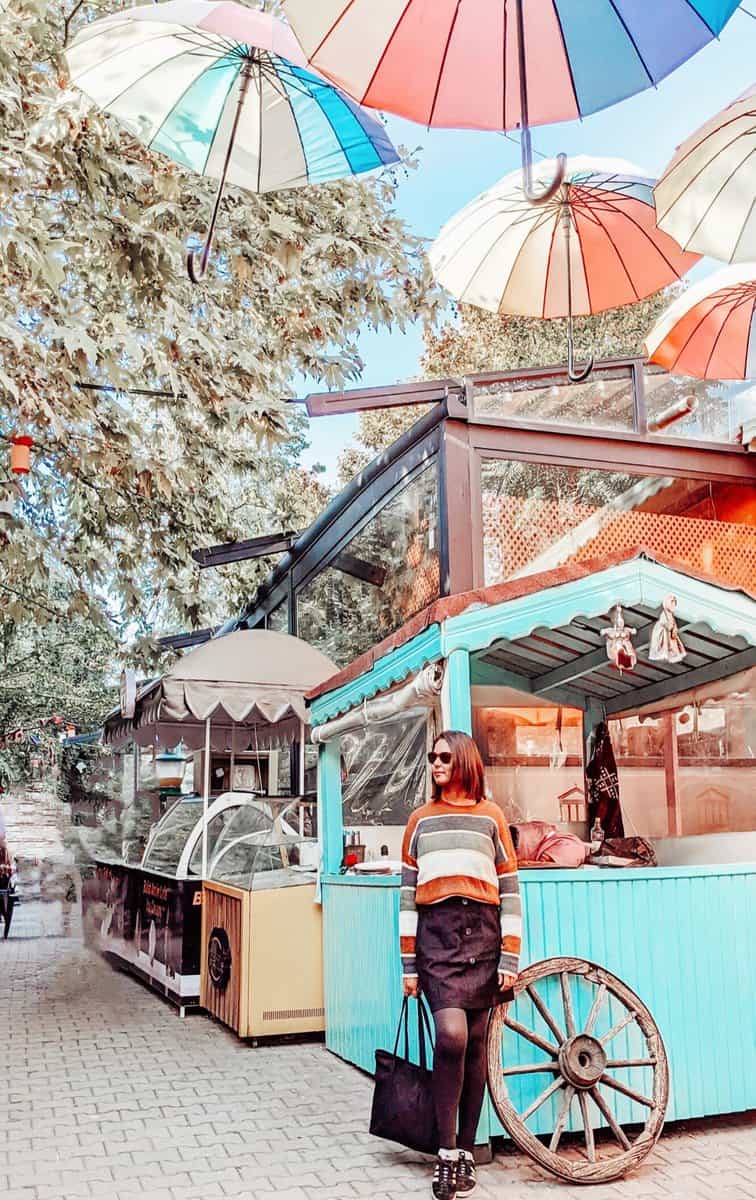 Balat is no longer a hidden gem thanks to social media and most people visit the famous Kiremit Caddesi (Kiremit street) to take pictures of the colourful houses but there's much more to Balat than just that. The neighbourhood has the biggest number of churches and synagogues in one area and you could be forgiven for thinking you are not in Turkey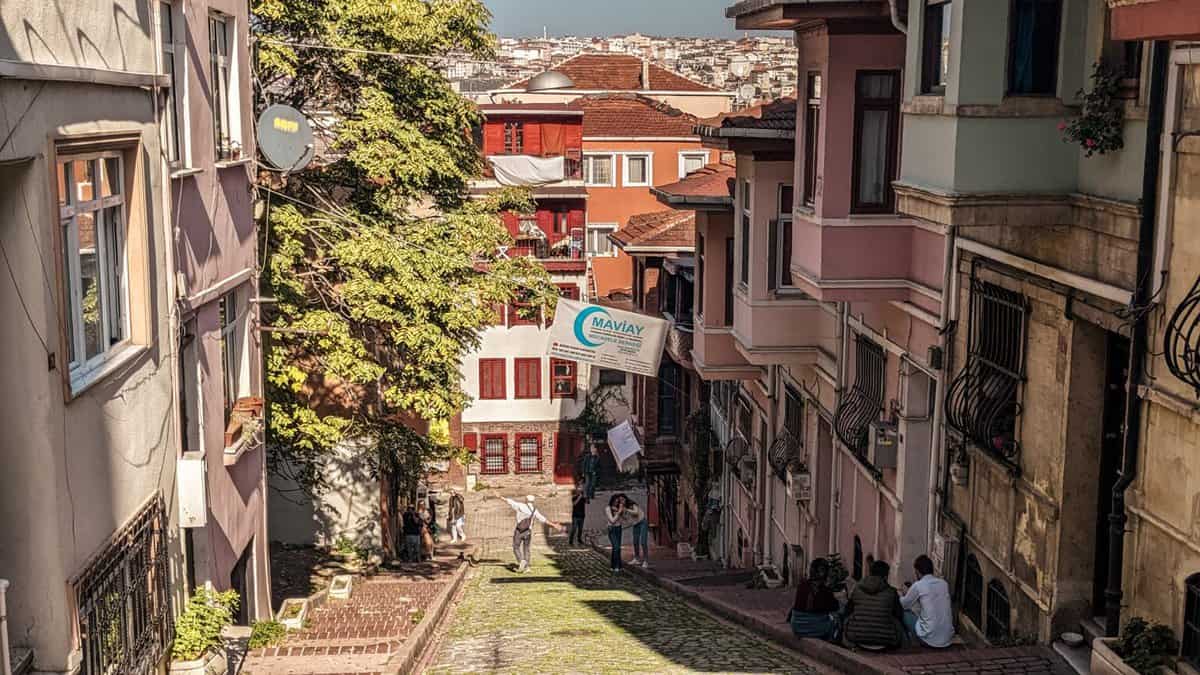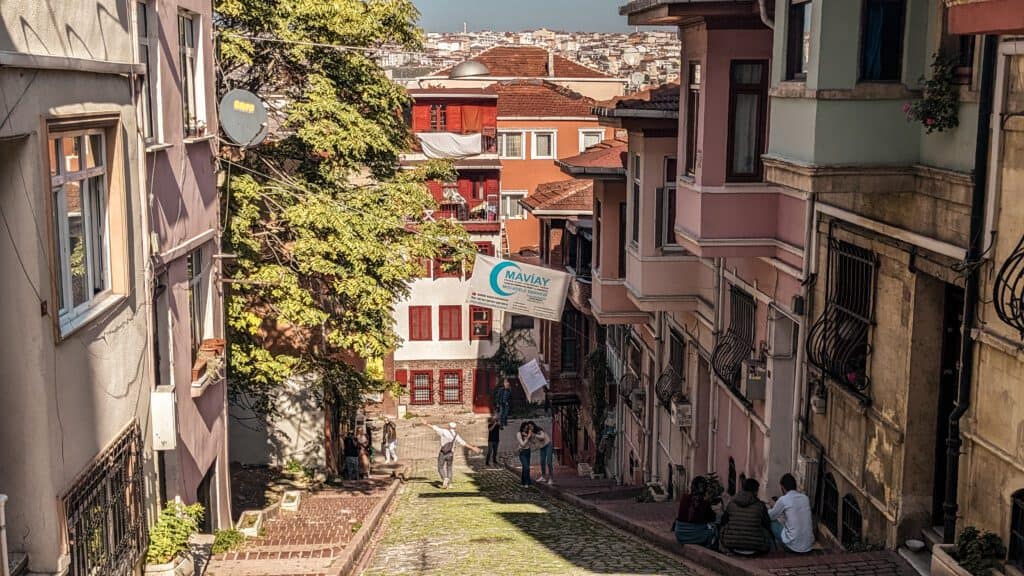 Balat has a unique and unusual style of architecture with cobbled roads, steep streets and colourful houses adjoining dilapidated grey buildings.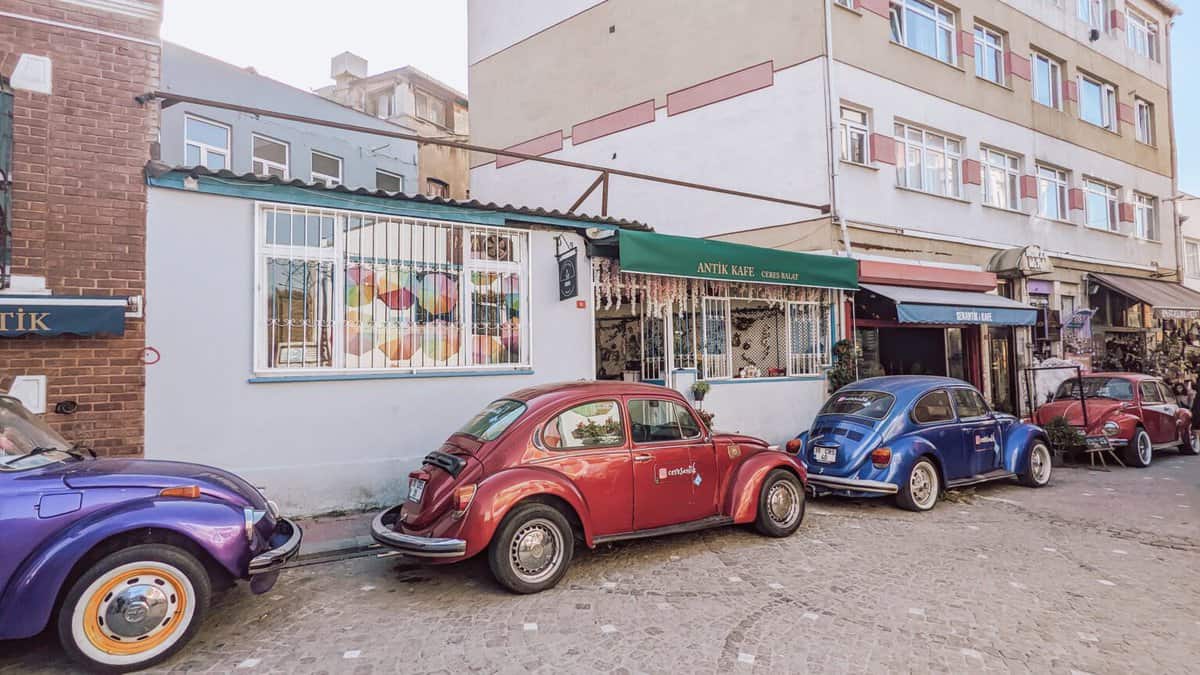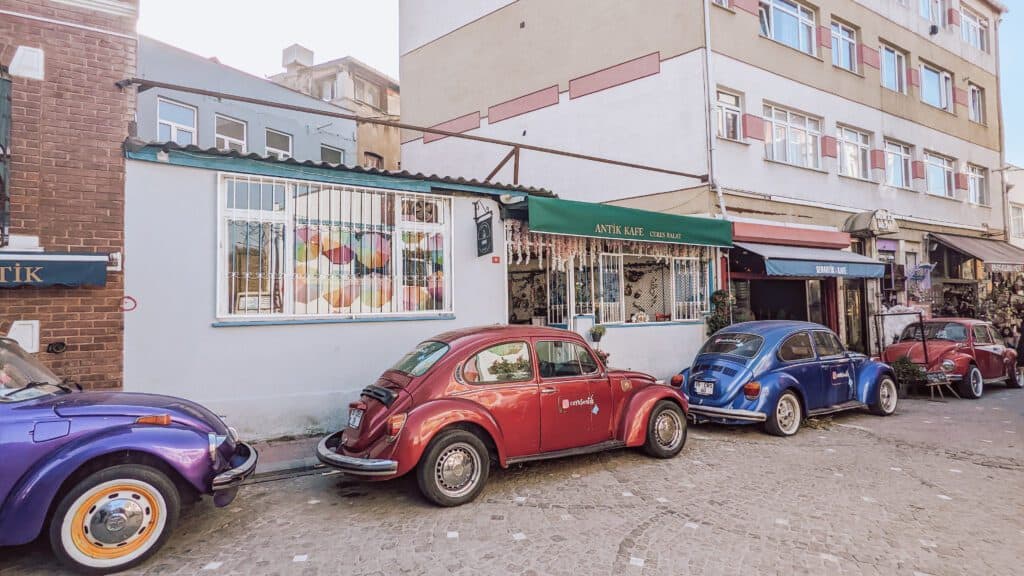 The Orient Express station
If you have cash to spare, you can treat yourself to a 5 night train journey from Istanbul to Paris aboard the legendary Orient Express train for £22,000.  Failing that, you can visit Sirkeci Station which was added as a destination in 1883, two years after the Orient Express' first journey.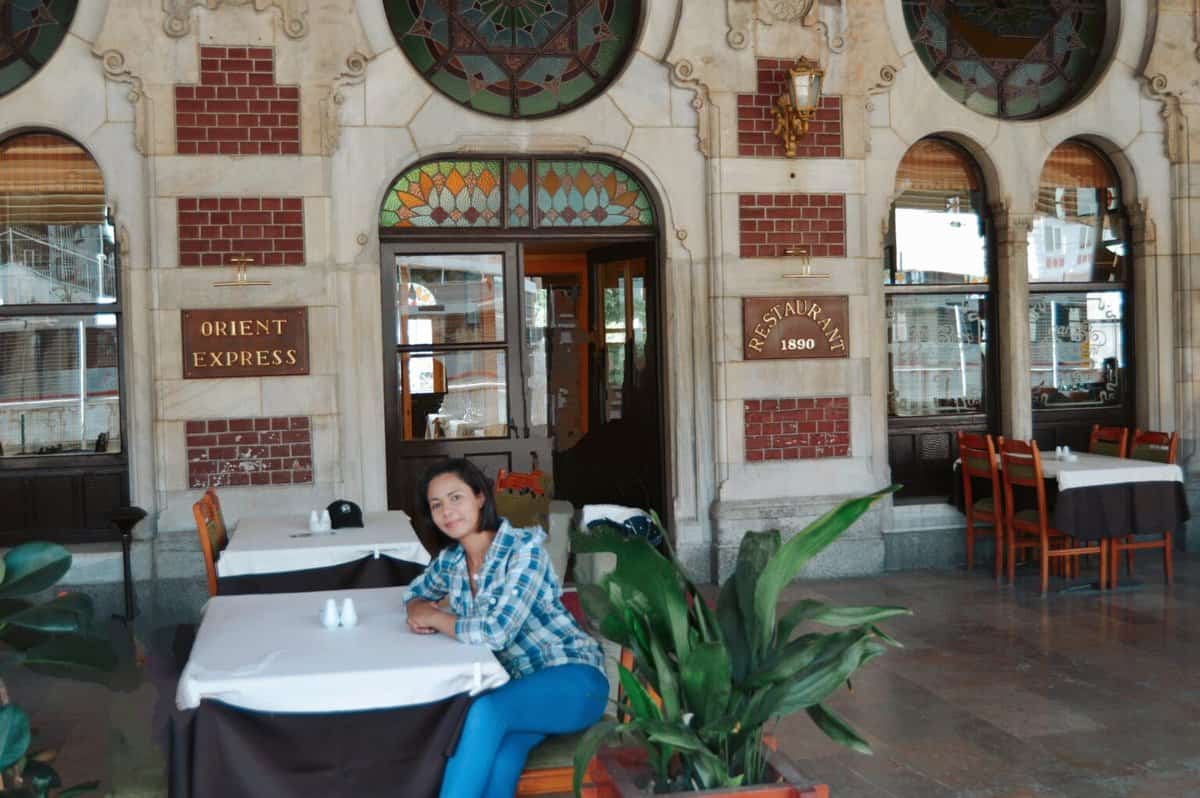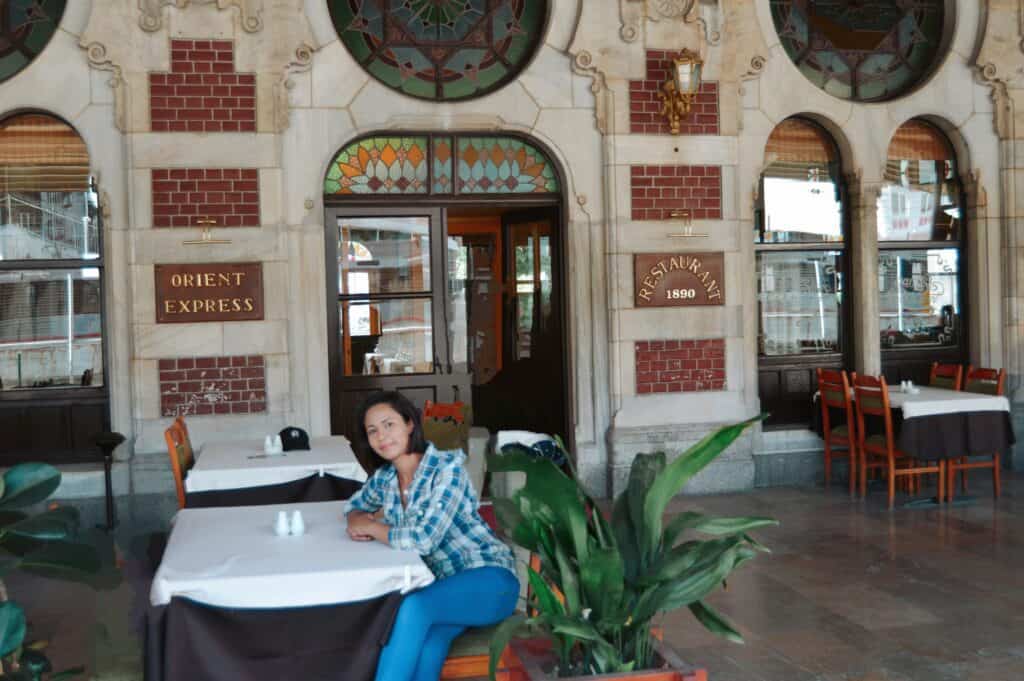 Sadly, Istanbul was scrapped as a destination in 1977 but there is talk that the original Orient Express service between Paris and Istanbul could be revived in 2024 thanks to an initiative by the group Accor hotels.
Pera Palace
The Orient Express theme extends beyond the train station and into the historical Pera Palace hotel. This iconic hotel was built to accommodate the wealthy and famous passengers of the Orient Express. Agatha Christie used to be a regular guest and is thought to have written her famous book Murder on The Orient Express in her favourite room, 411. Other famous guests included Mustafa Kemal Ataturk, Queen Elisabeth II and Alfred Hitchcock.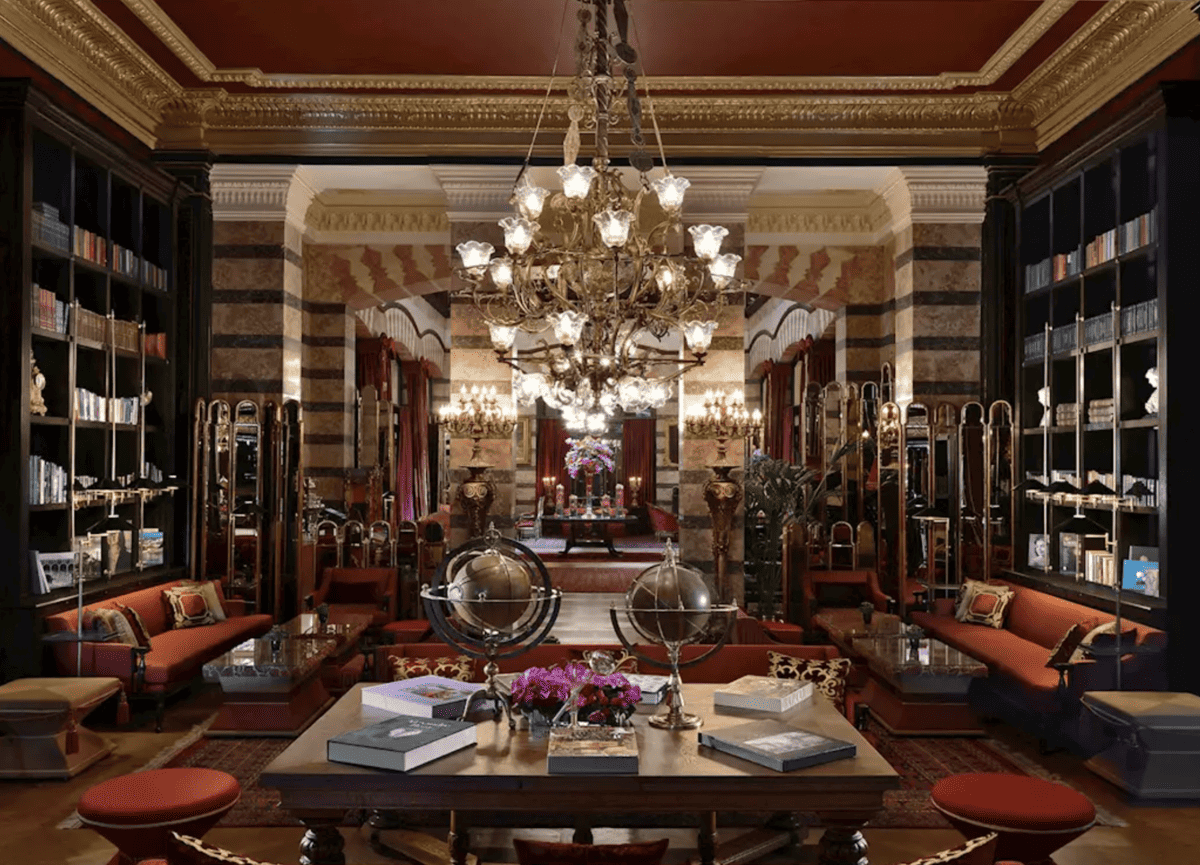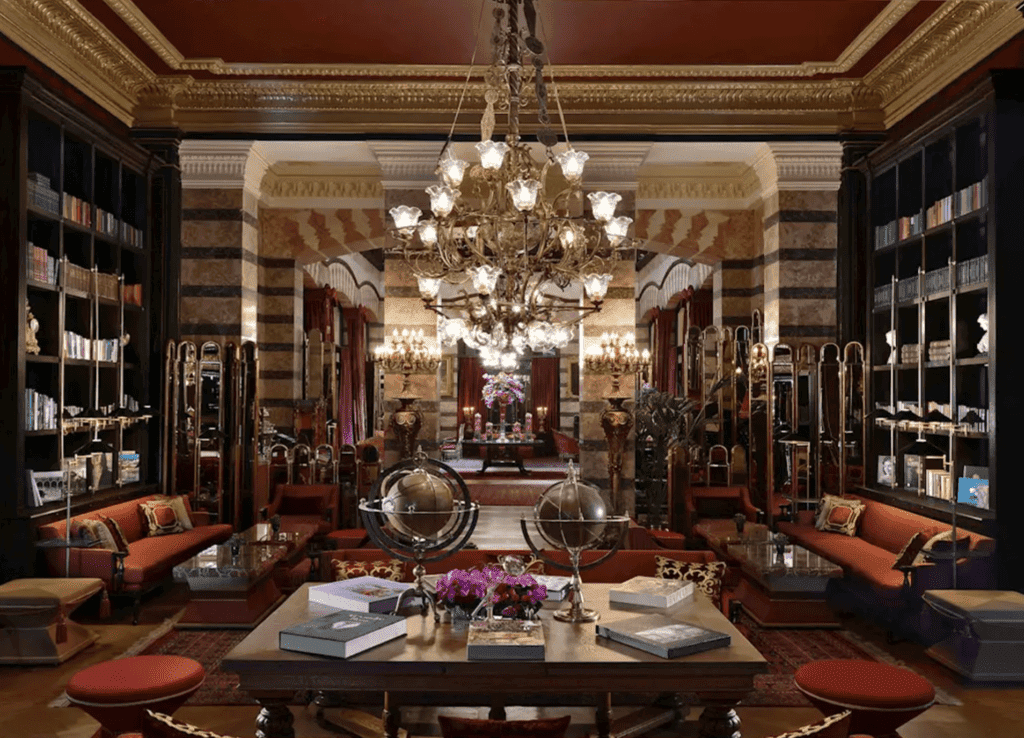 The stunning hotel is located in Beyoglu district and boasts 115 rooms built in the neoclassical style with French balconies and facilities which included the first lift in a hotel at the time and which is still in use. It was also the subject of a popular Netflix series called Midnight at The Pera Palace.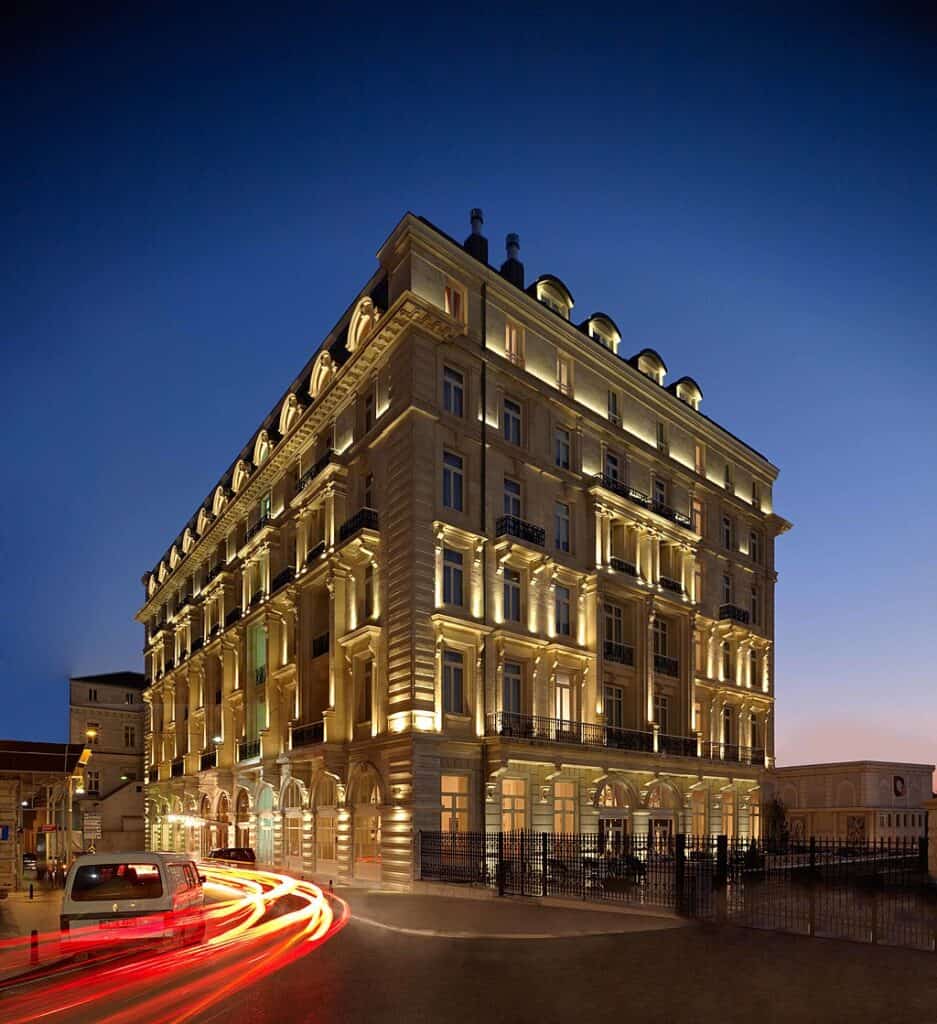 if you can't afford a night here you can still visit the hotel during the day, have an afternoon tea in its Kubbeli lounge or even do a themed 20's photoshoot! 
Nuruosmaniye Camii
This beautiful mosque doesn't get as much publicity as the blue mosque or Hagia Sophia but is just as grand looking and makes a perfect backdrop for photos.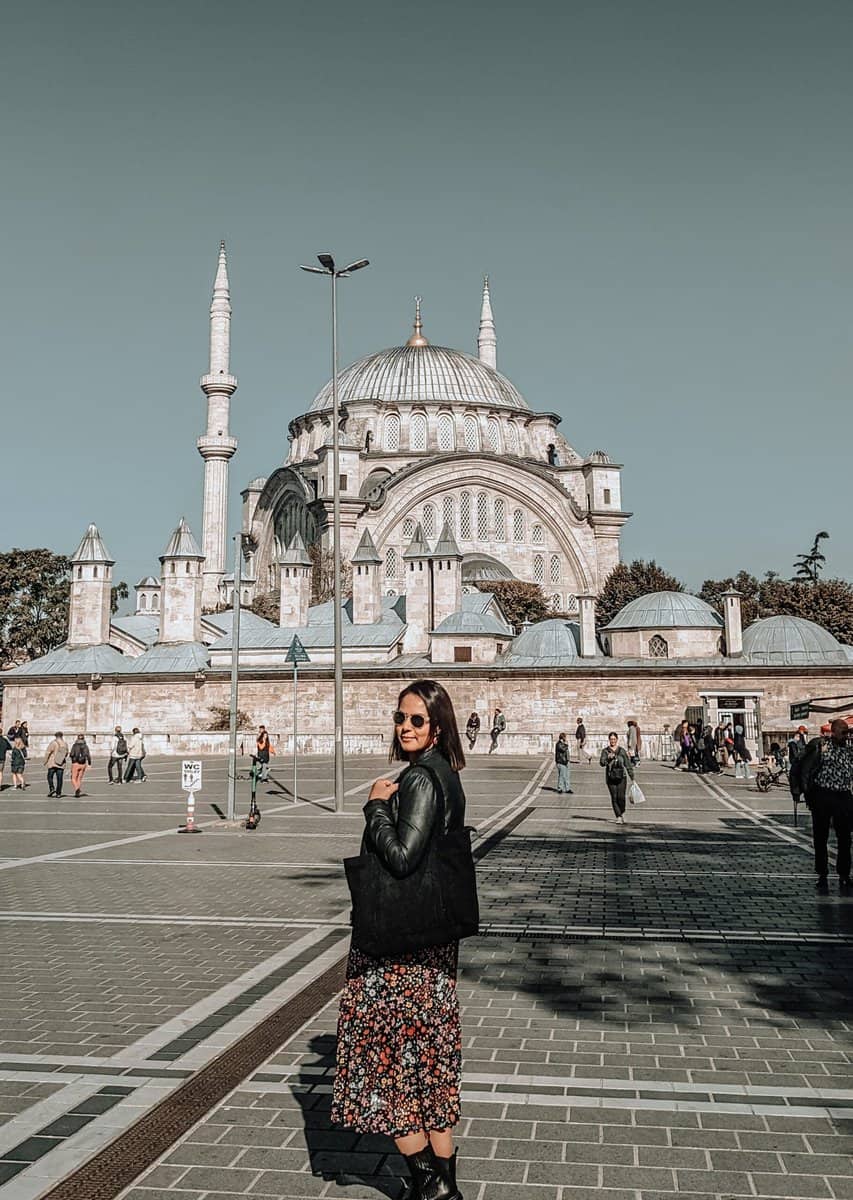 The mosque is located next to the entrance of the Grand Bazaar so you can't miss it. It has a typical 18th century Ottoman Empire style with a single dome and two minarets, which gives it a distinctive look. The courtyard inside is very photogenic too so it's worth a stop on your way to the bazaar.
Beyoğlu and the Galata tower
Beyoğlu is a lovely neighbourhood full of historical buildings and art deco architecture. The opportunities to try different styles of photography are endless. If you are into street photography, head to Istiqlal avenue and snap photos of the nostalgic red tramway.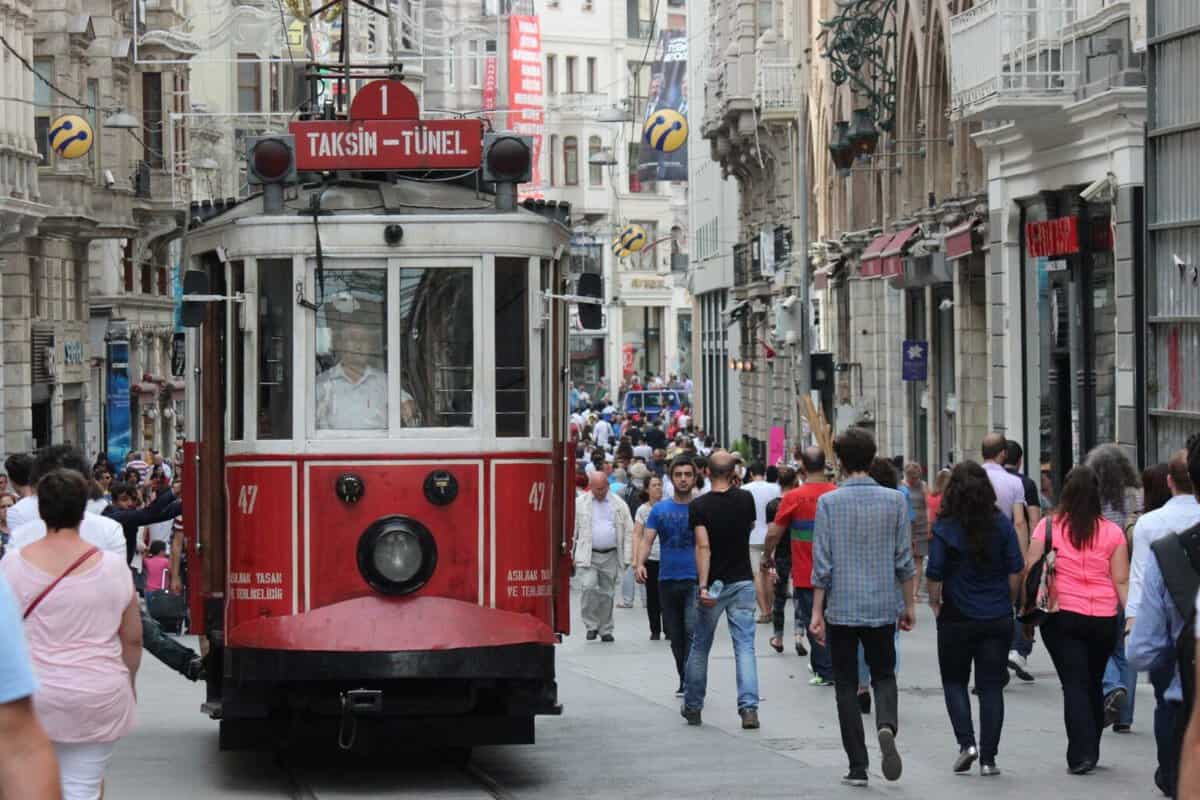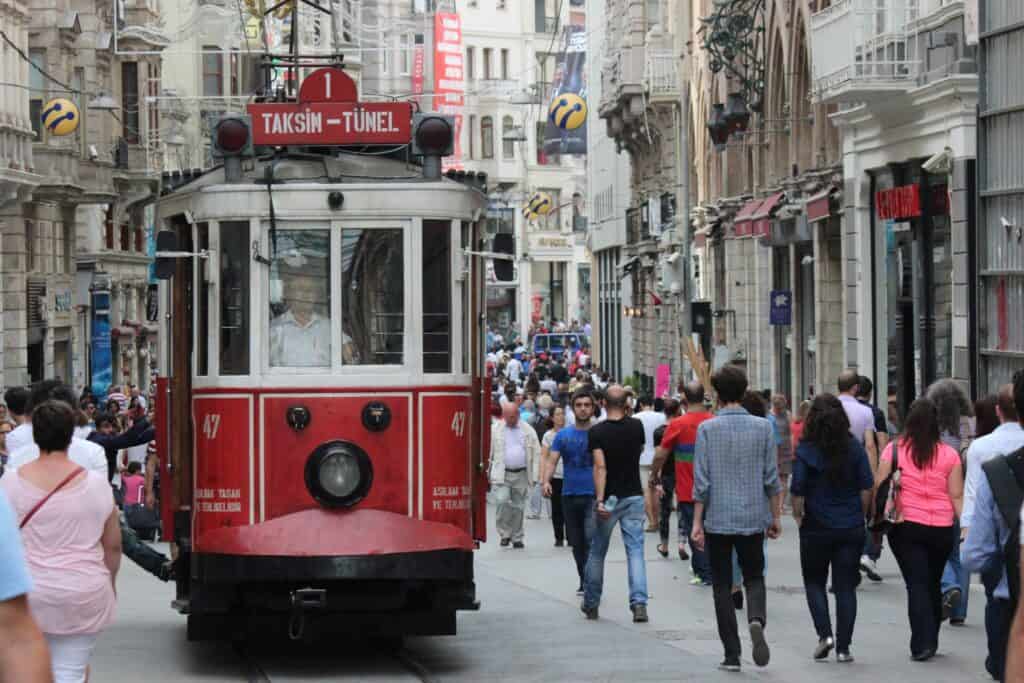 Landscape photographers would get the best panoramic views from the top of the Galata tower. But the tower looks magnificent from every angle so head there on an early Sunday morning and let your creativity run wild. 
SAmiral Tafdil Sk
Amiral Tafdil Sk is a street in Sultanahmet with many photogenic places. The street is home to several hotels and restaurants and is very atmospheric.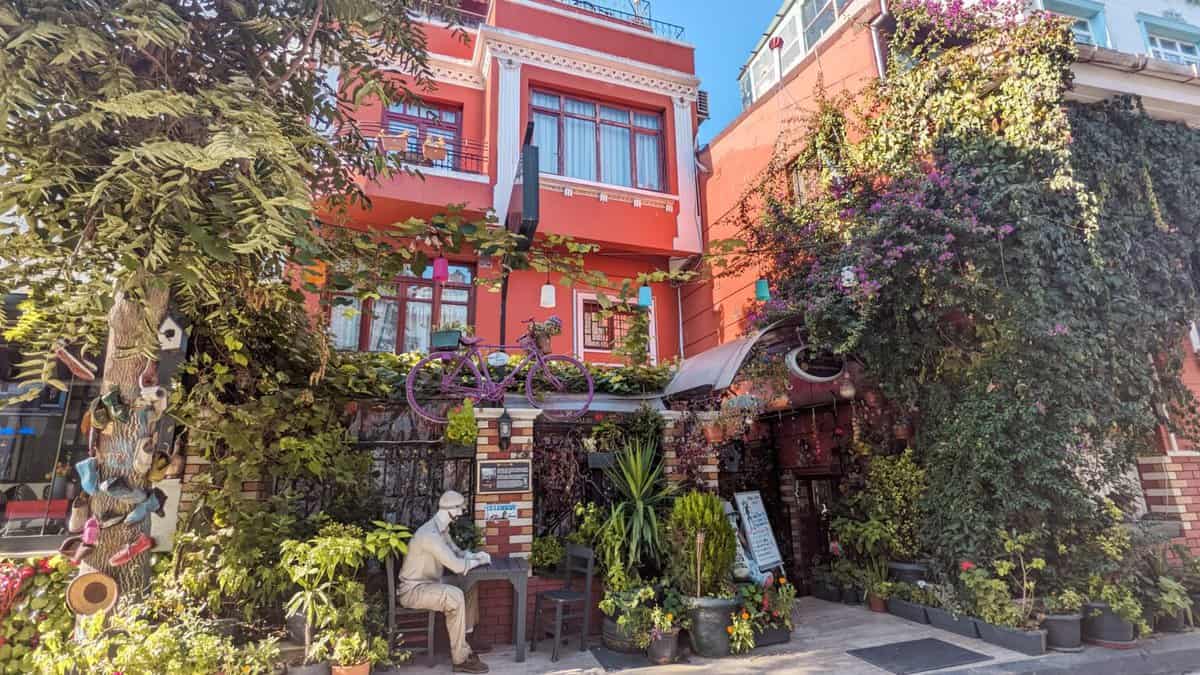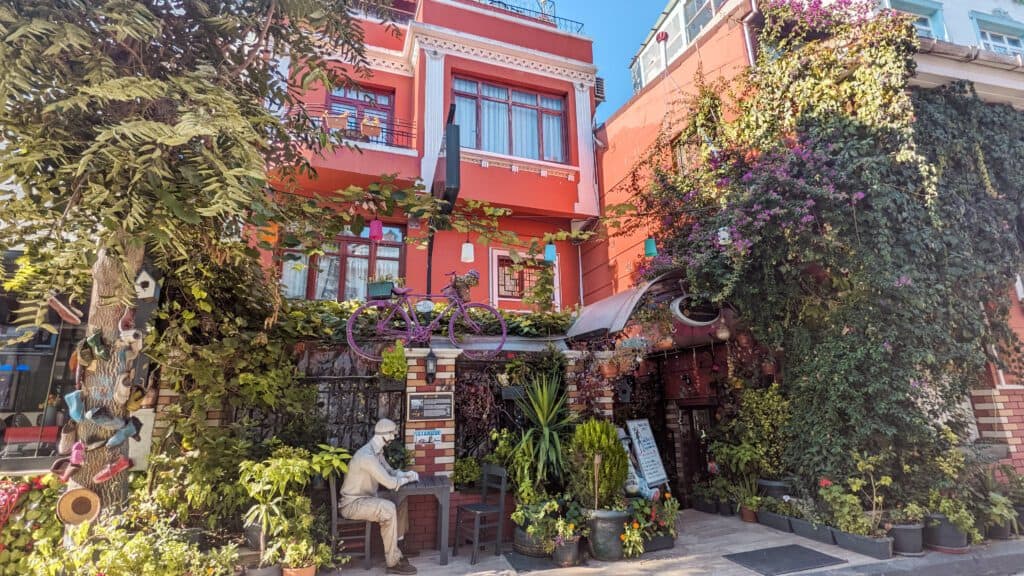 Take a tour and admire the wonderfully decorated buildings with flowery terraces, bougainvillea walls and decorative art. Your photos will look magical on a sunny day or at night when the street is all lit up!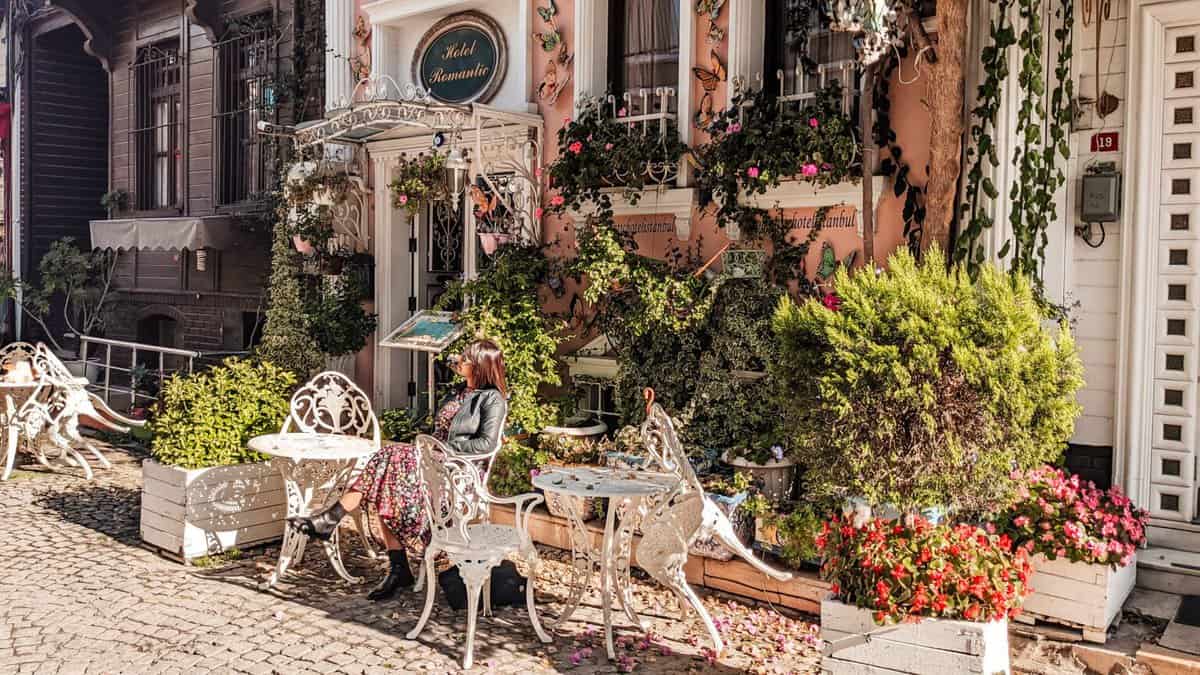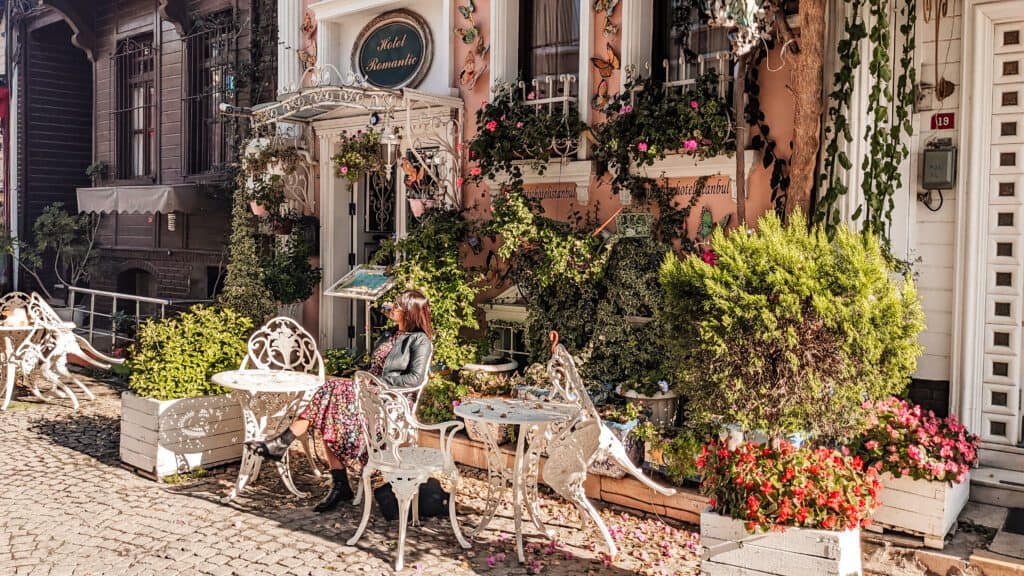 Ortaköy Mosque
One of the most beautiful mosques in Istanbul with a very picturesque setting. Head there for sunrise or sunset and capture different lights and reflections on the water.