Exploring Avanos: An Off the Beaten Path adventure in Cappadocia
 If you plan to stay 2 or more days in Cappadocia, which I recommend you do, don't miss Avanos, which is only 8 km north of Göreme and can be done as day trip. You can reach it in 10 mins  by car or 20 mins by bus which frequently departs from the centre of Göreme. Avanos is a captivating destination known for its cultural heritage, pottery traditions and unique experiences. It was one of the highlights of my trip in the region and on this blog post, I will share my reasons for recommending it.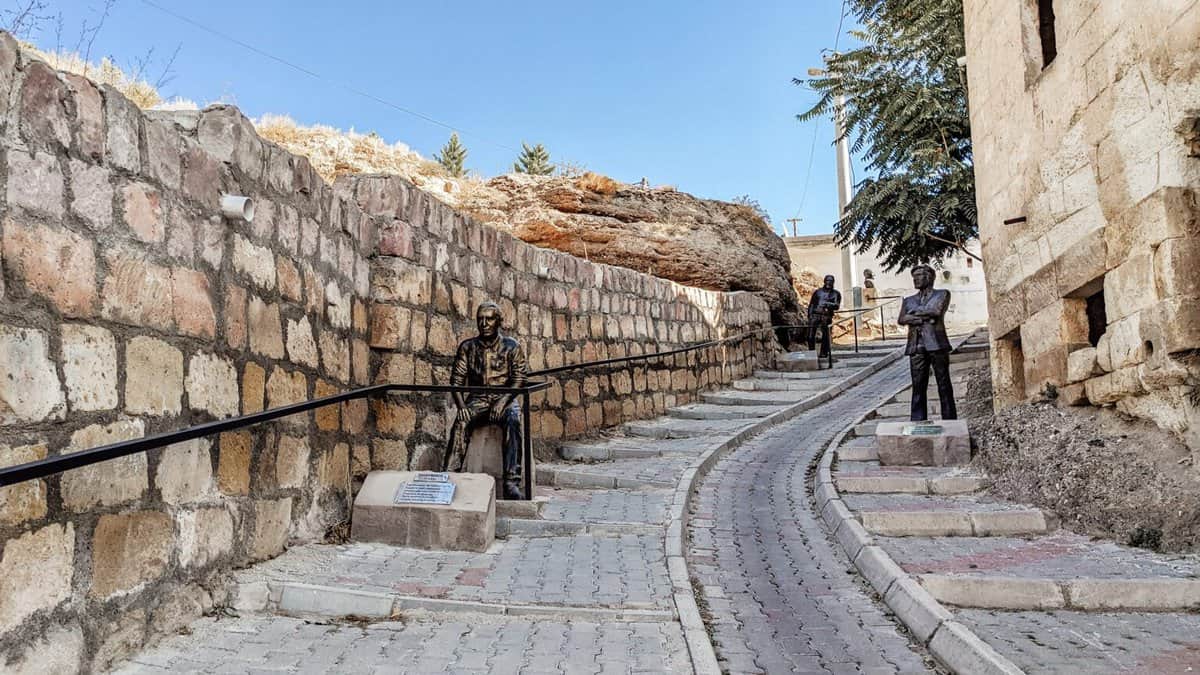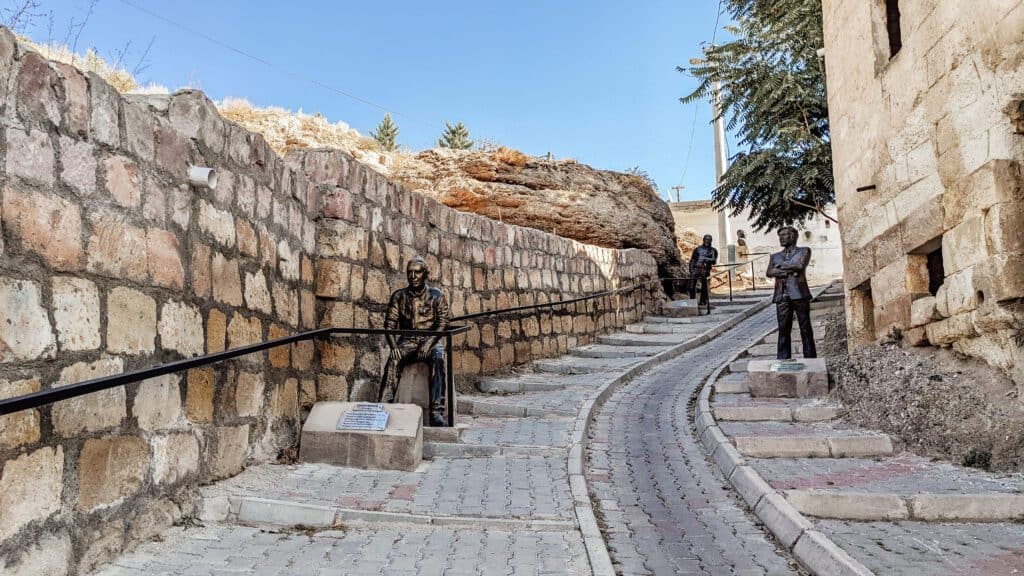 Unveiling Avanos: A Cultural Treasure
Pottery Traditions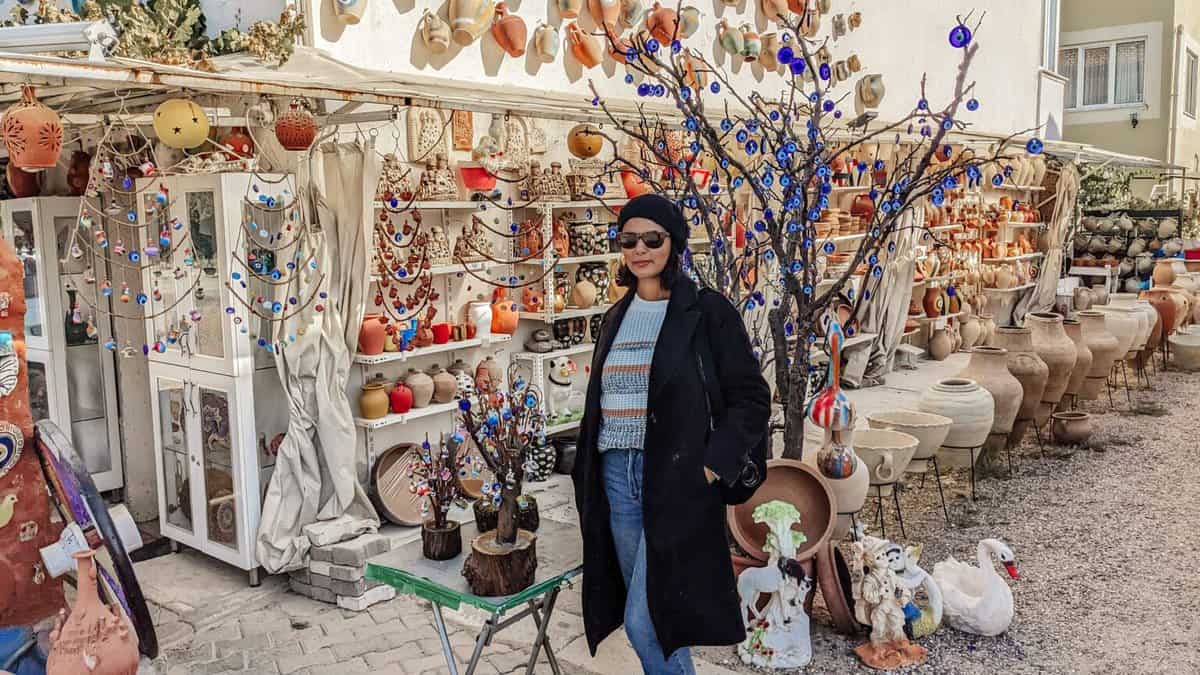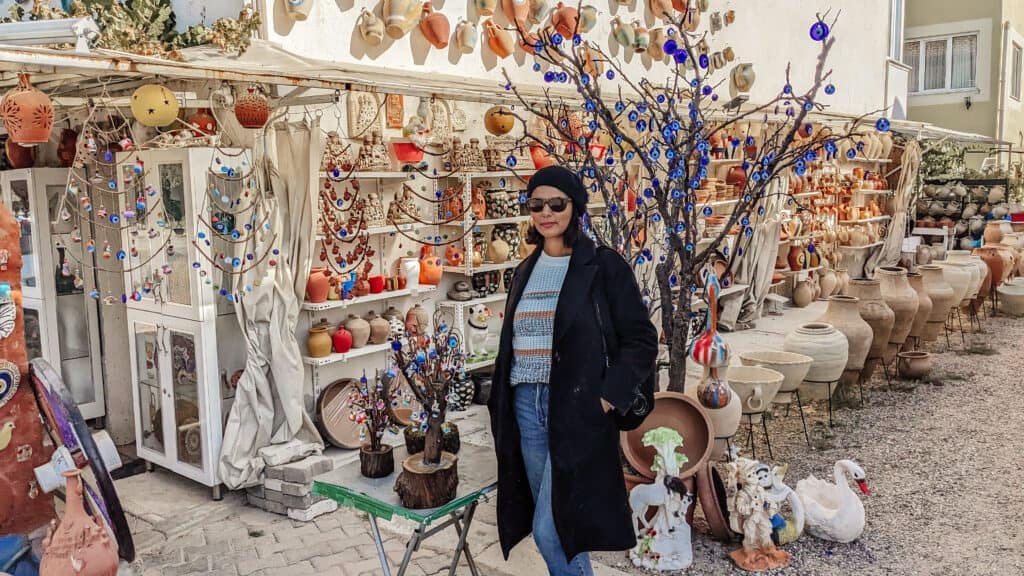 Avanos has a rich history deeply rooted in the art of pottery. The town's clay-rich soil has made it the pottery capital of Cappadocia for centuries. The craftsmanship and skill of local artisans are awe-inspiring. There are numerous pottery galleries scattered across the town many of which offer workshops, no booking required, just walk in! we walked into a pottery shop called Chez Yurtyapan and were warmly welcomed by the owners. My son asked for a pottery lesson after observing the owner skilfully make a plate and totally enjoyed the activity.  He was proud of his masterpiece which he got to take home. the ceramics are pretty and reasonably priced so make some room in your luggage to take some home with you!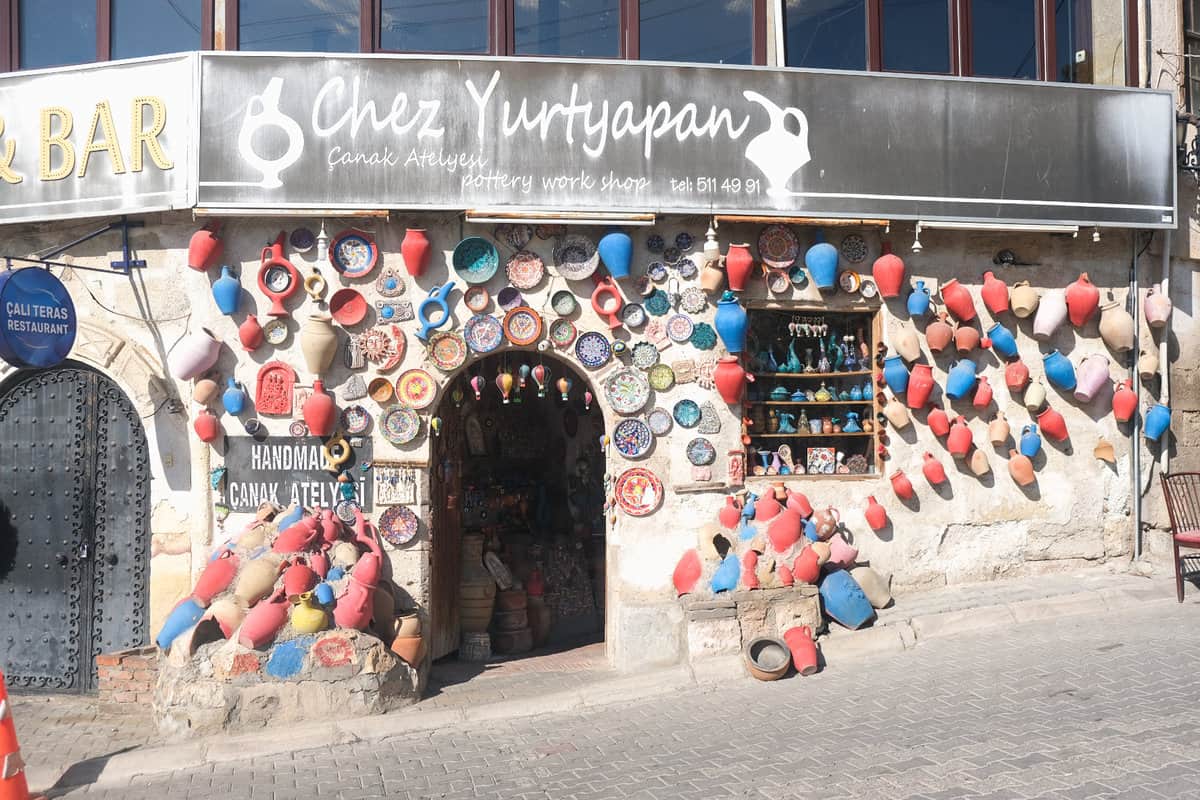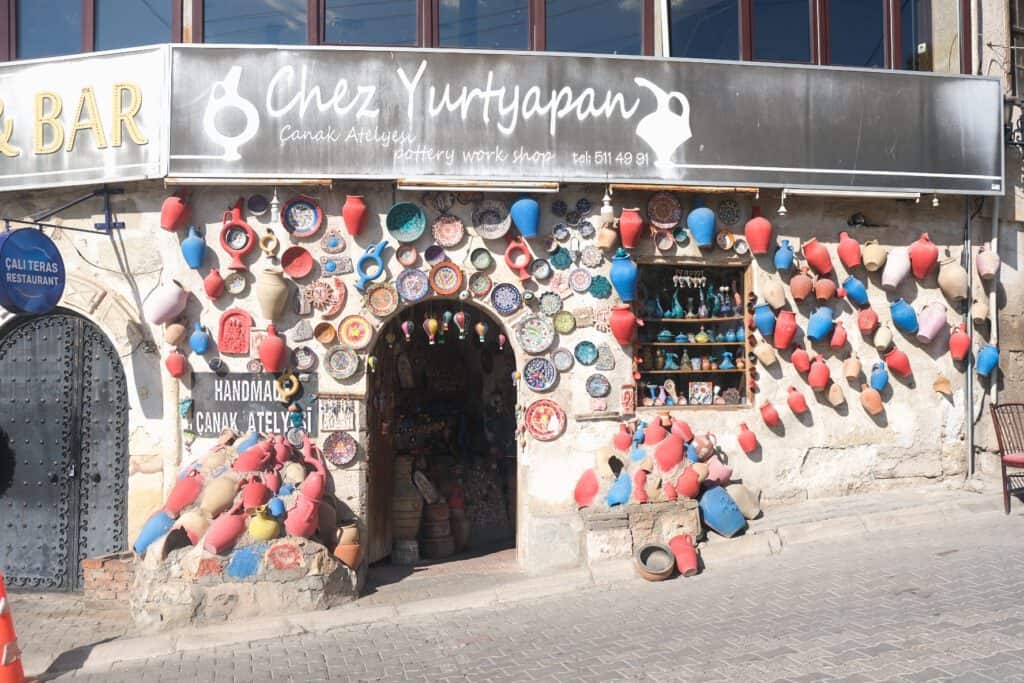 Carpet Weaving
Another art form that has flourished in Avanos is carpet weaving. You can explore local workshops and witness the process of creating those beautiful Turkish carpets, with their intricate patterns and vibrant colours You can also try your hand at weaving to really appreciate the skill of the workers.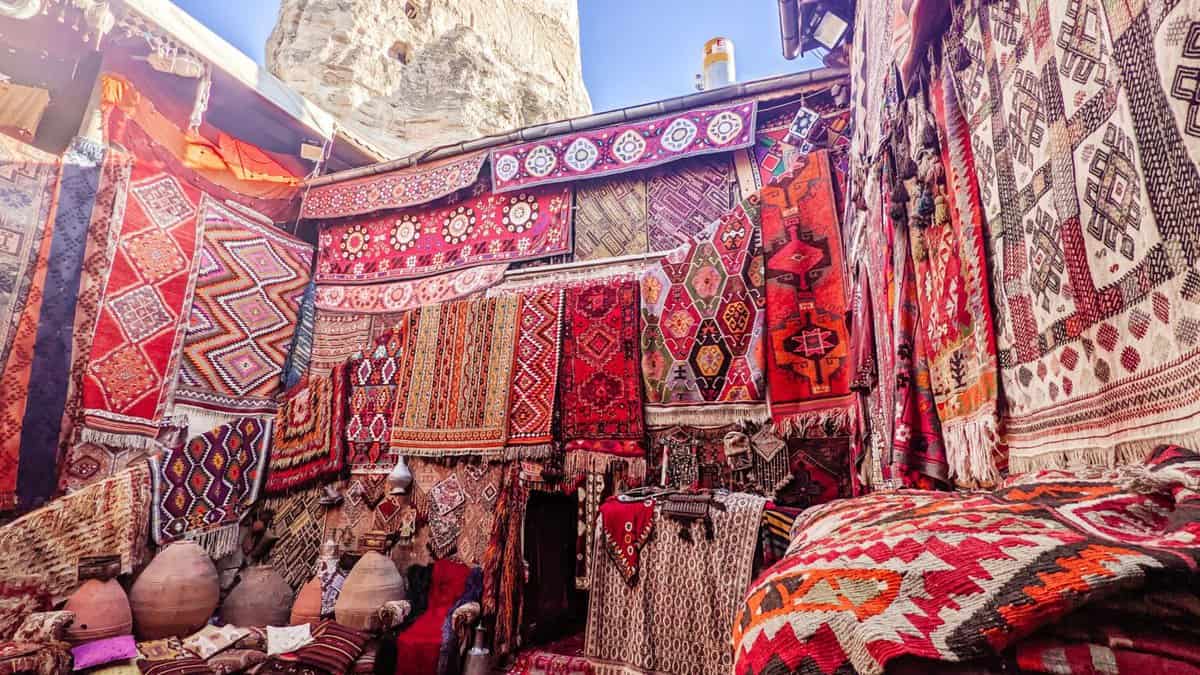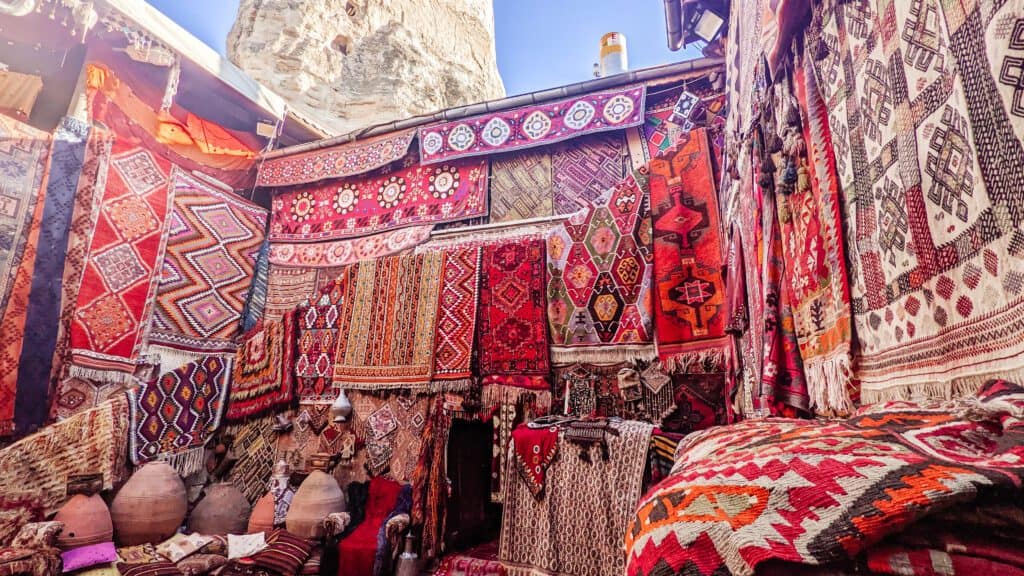 History and culture
Hair Museum
If you like weird and quirky museums then make sure to stop at "Chez Galip Hair Museum." This museum features a fascinating collection of thousands of strands of hair from women around the world, along with their names and addresses.
Created by Galip Körükçü, a local potter who was given a strand of hair by a friend as a souvenir when she was about to leave Cappadocia. Another tourist liked the idea and left him a strand of her hair as well and it soon became a tradition.
Underground Ceramic Museum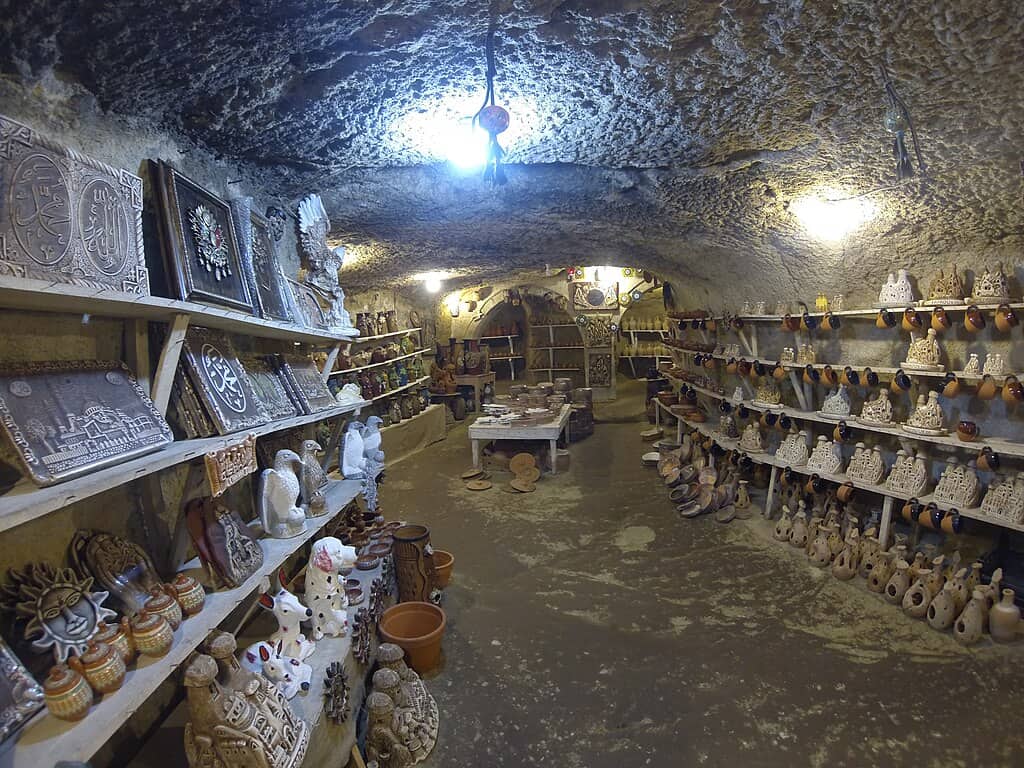 If you like more conventional museums then you might like the Cappadocia Underground Ceramic Museum, also known as the Güray Museum, a fascinating museum and the only one of its kind in the world. It is the world's first rock-carved underground ceramic museum and houses over 500 pieces of ceramics from a variety of periods and cultures.
The Living Heritage Museum
The Living Heritage Museum (Kapadokya Yaşayan Miras Müzesi) is dedicated to preserving and promoting the region's rich cultural heritage.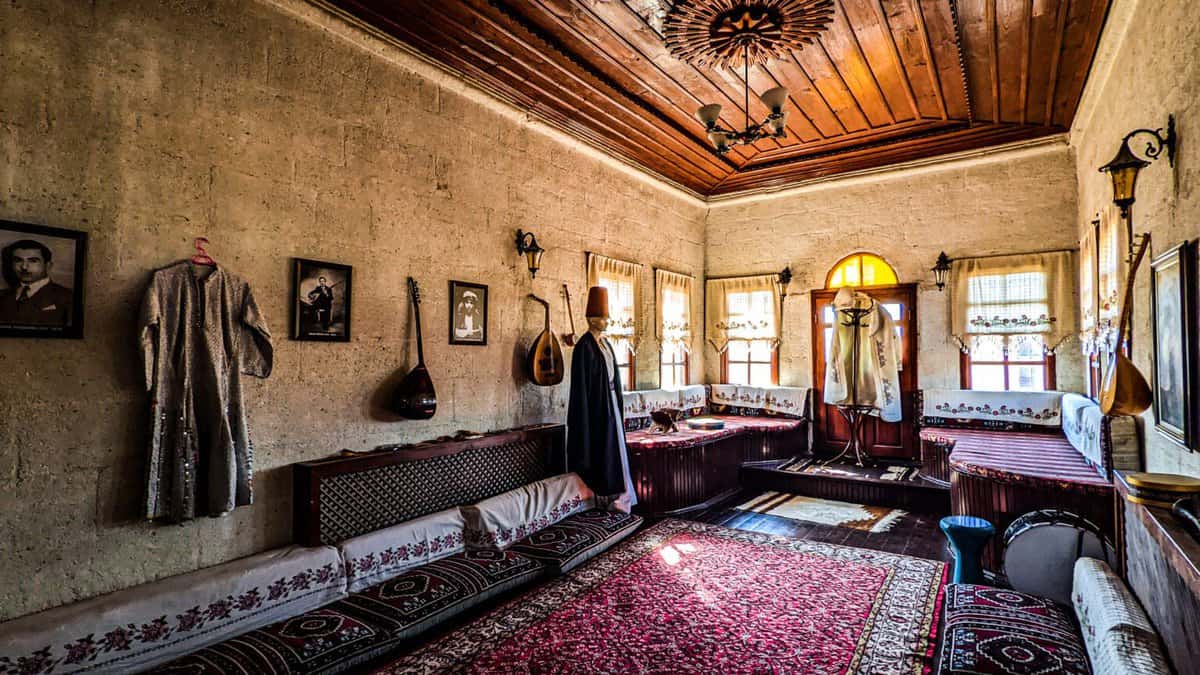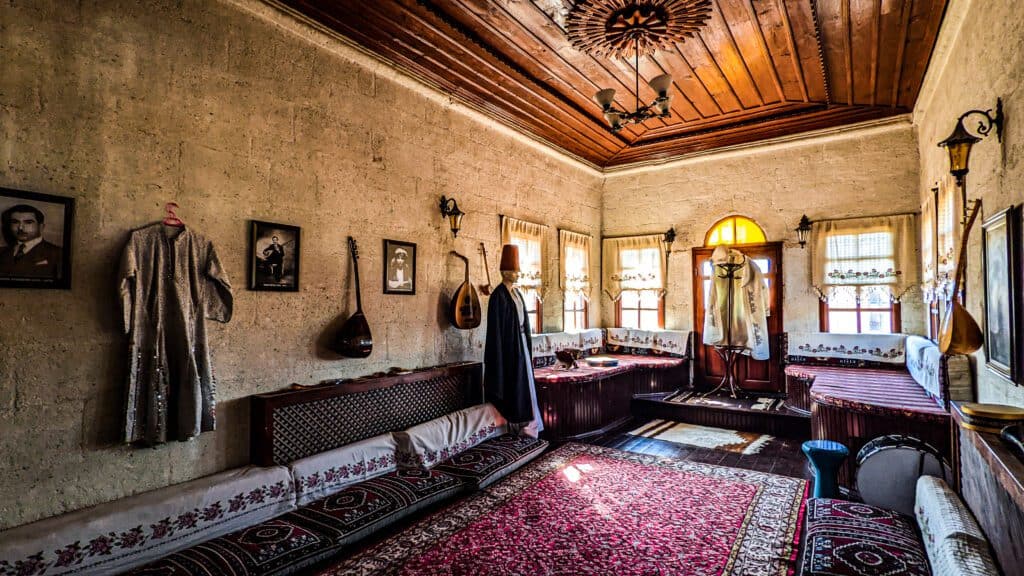 It's one of the newest museums and was established in 2019. Housed in the historic Dr. Hacı Nuri Bey Konağı, a beautifully restored Ottoman-era mansion, it has a large exhibition of cultural items, including traditional handicrafts, folk music and traditional medicine. You can admire displays of pottery, woven textiles, and handcrafted tools, while interactive exhibits bring to life the region's vibrant folk traditions.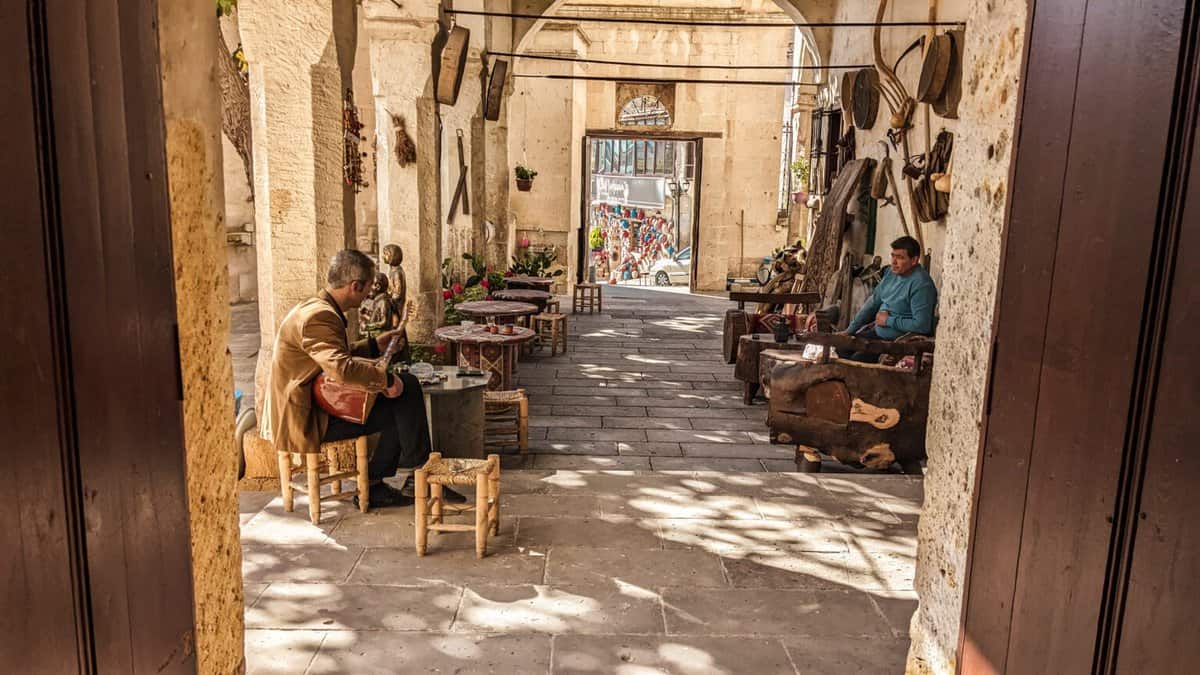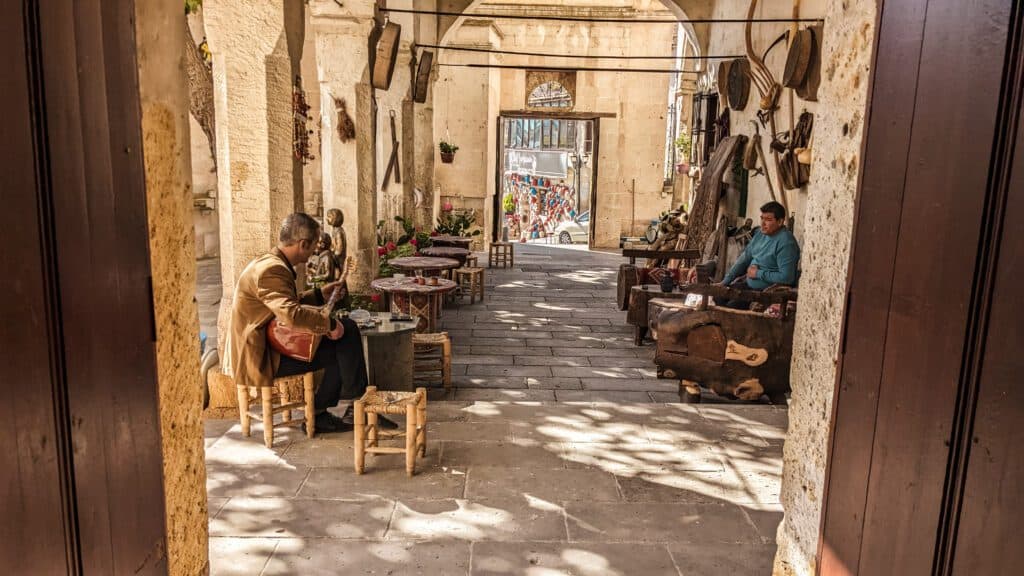 Secret Cave Churches
While most tourists visit the more famous open-air museums in Cappadocia, Avanos boasts a few secret cave churches, away from the crowds. These rock-carved sanctuaries with frescoes that tell the stories of the early Christian period are worth a visit if you like history and can't get enough of those unique rock formations but bear in mind that these caves are hidden from the valley floor and require climbing down a steep and narrow staircase.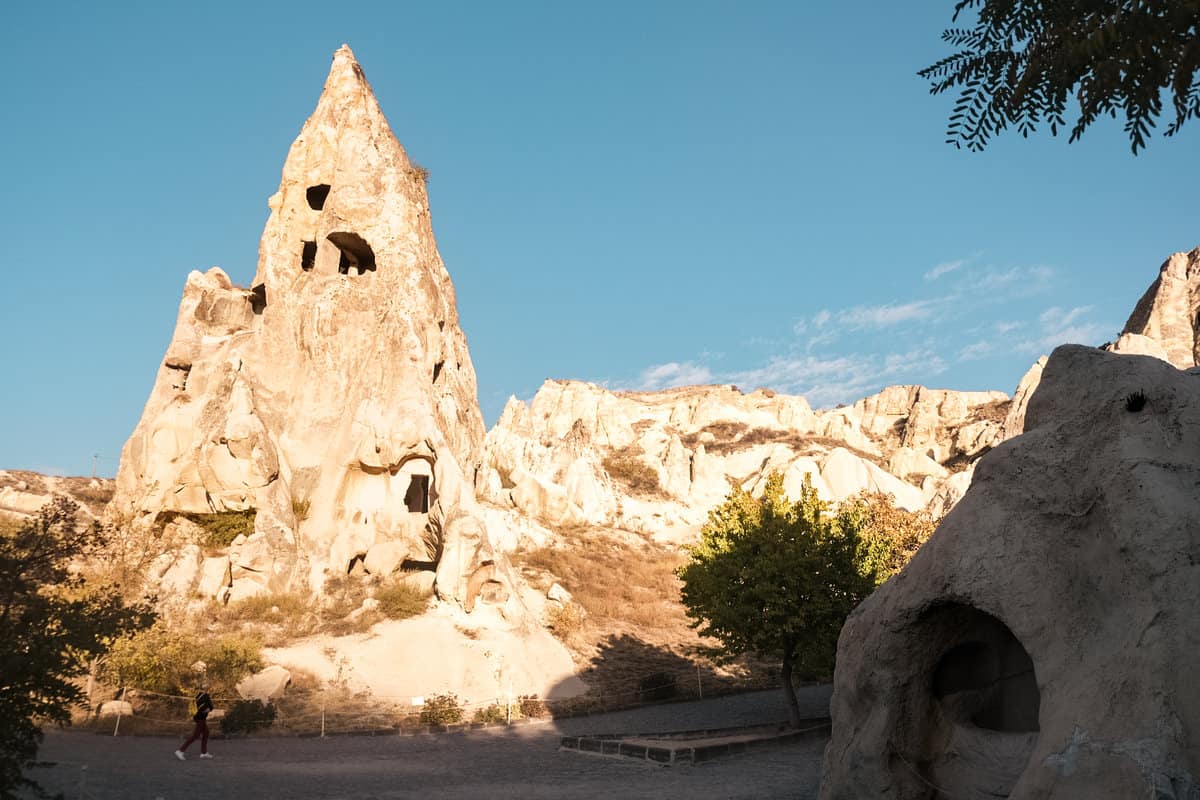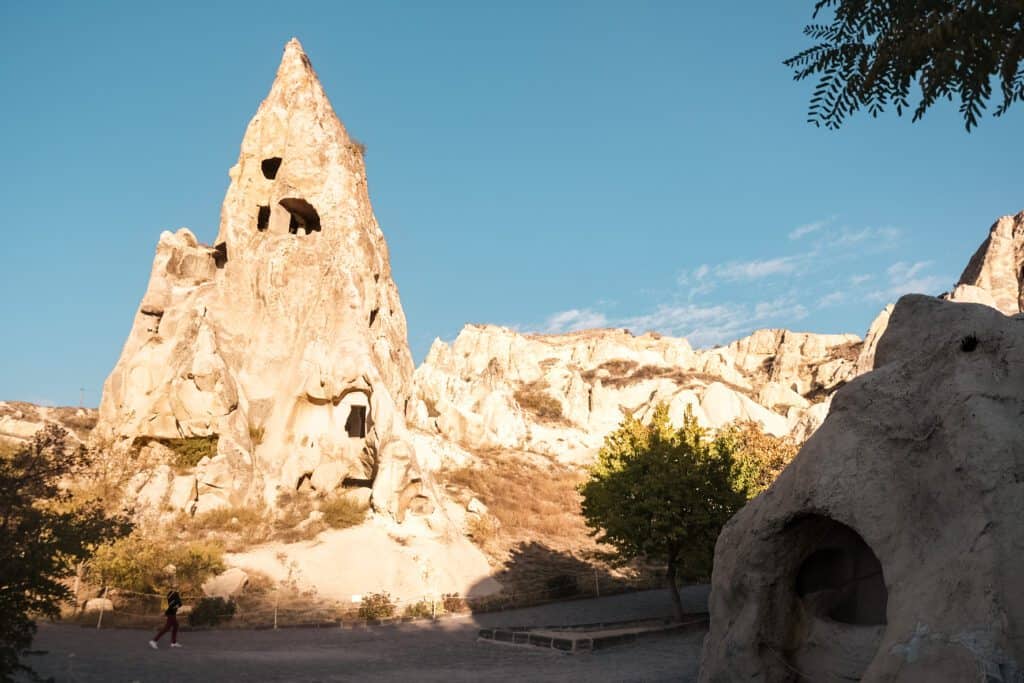 Hiking and Exploration
For those who crave more active adventures, Avanos offers great trails for hiking. You can explore rock formations, hidden caves, ancient dwellings and abandoned villages.  I have really enjoyed walking in town, along the river and up the bridge where I was rewarded with stunning panoramic views.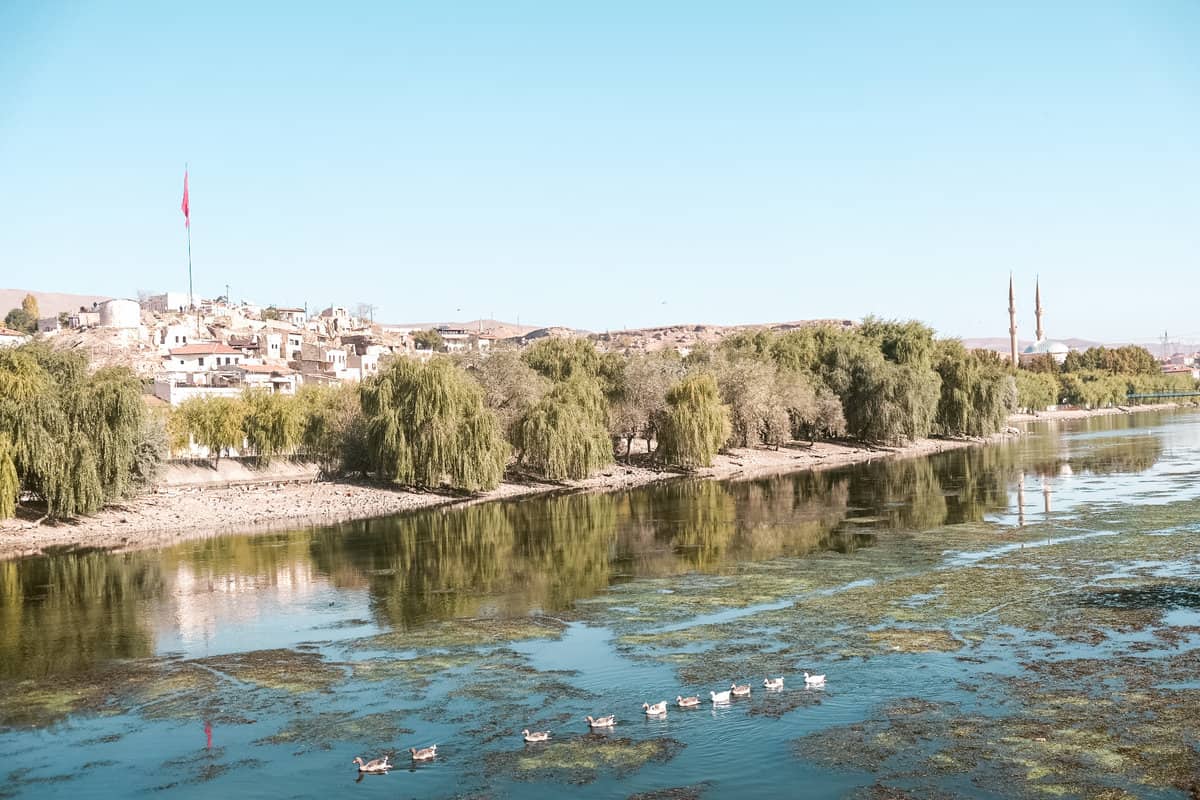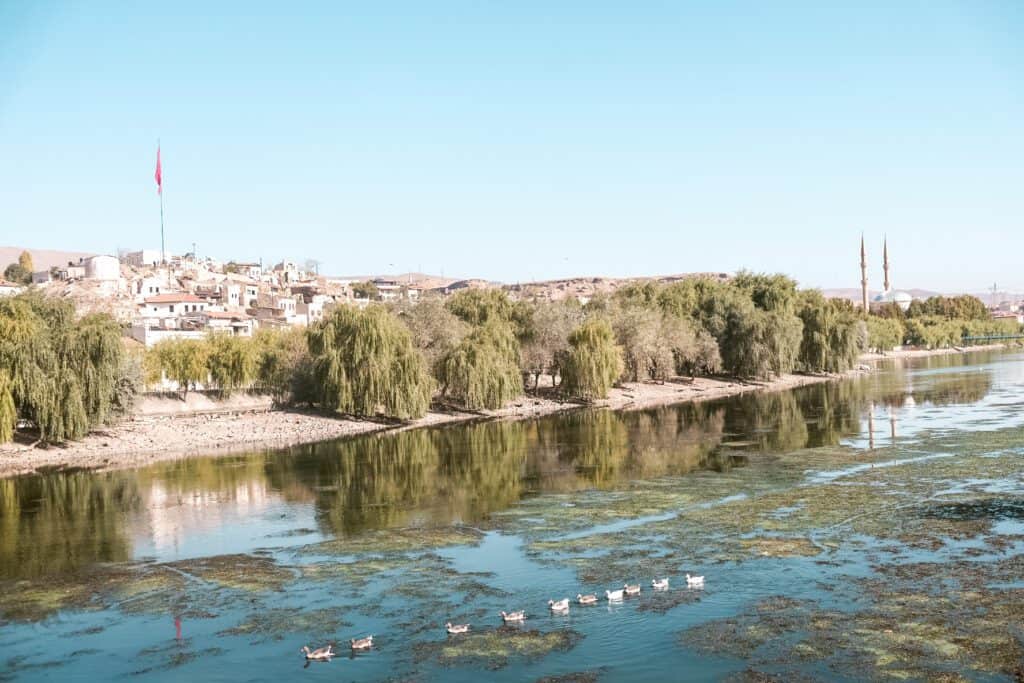 Authentic Cuisine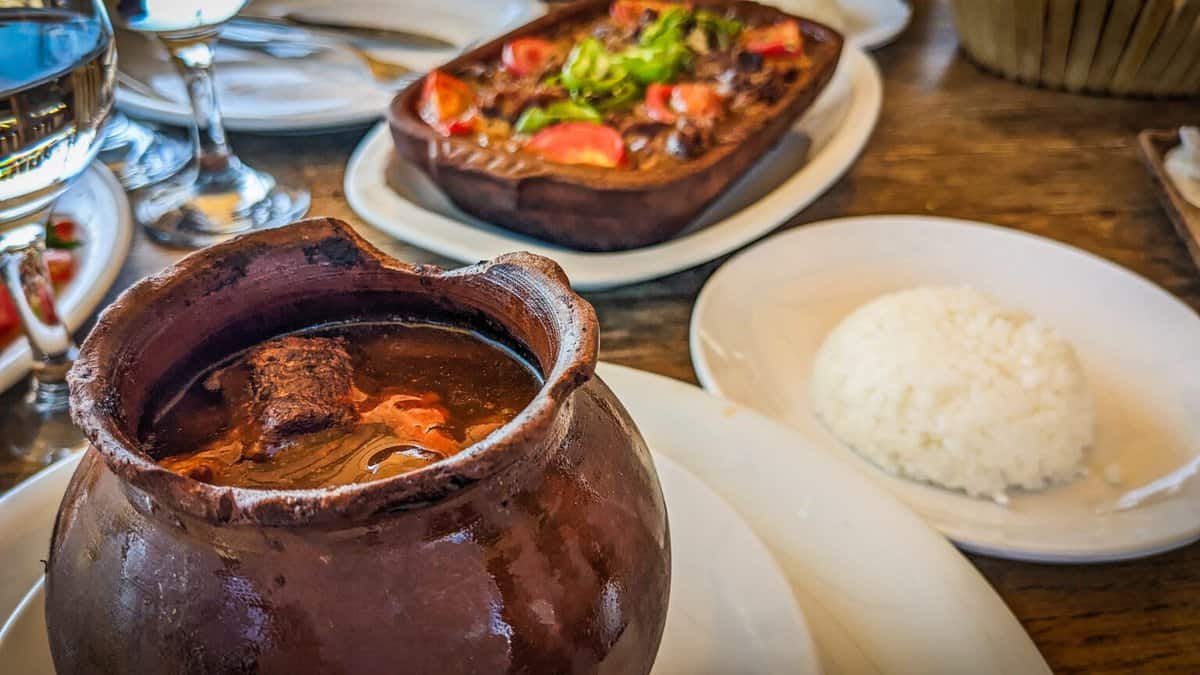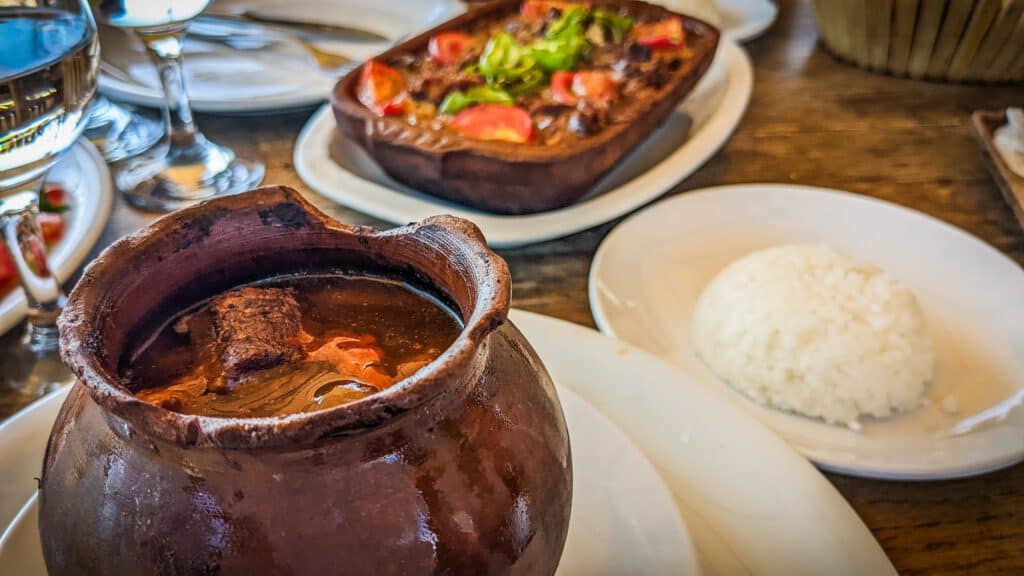 Your adventure in Avanos wouldn't be complete without savouring the local culinary delights. Traditional Turkish dishes from the region include the famous pottery kebabs, cooked and served in clay pots. We had a wonderful lunch at Bizim Ev, the restaurant itself looks like an art gallery and boasts a large terrace upstairs with gorgeous views of Avanos.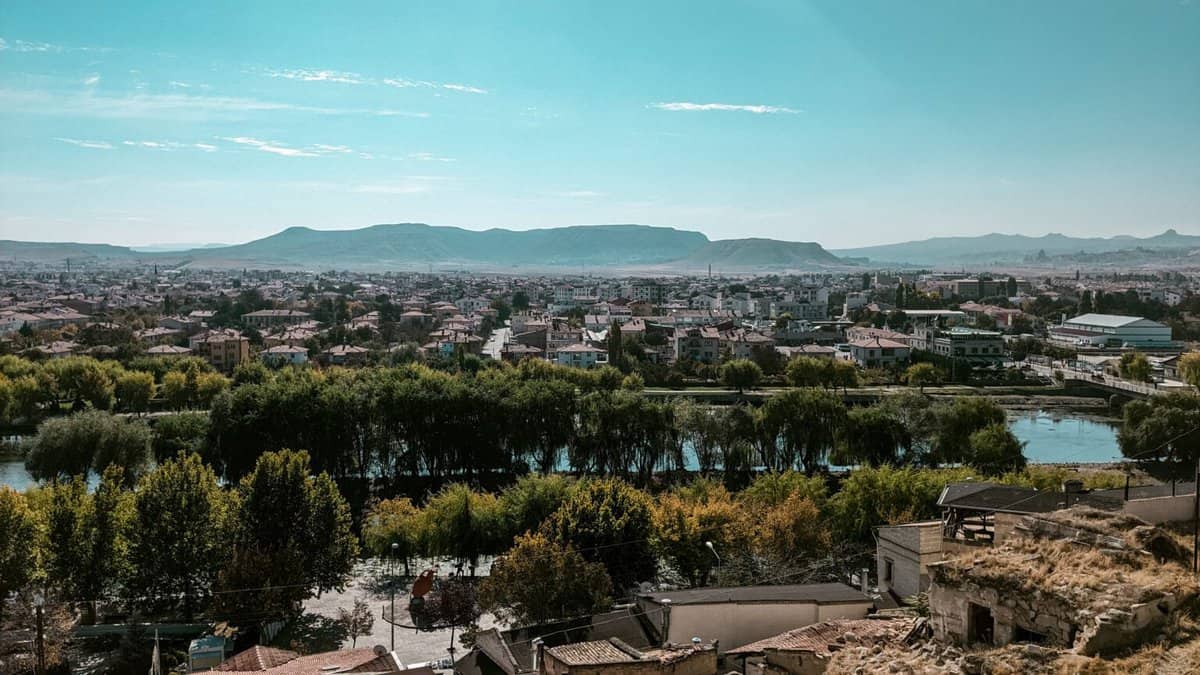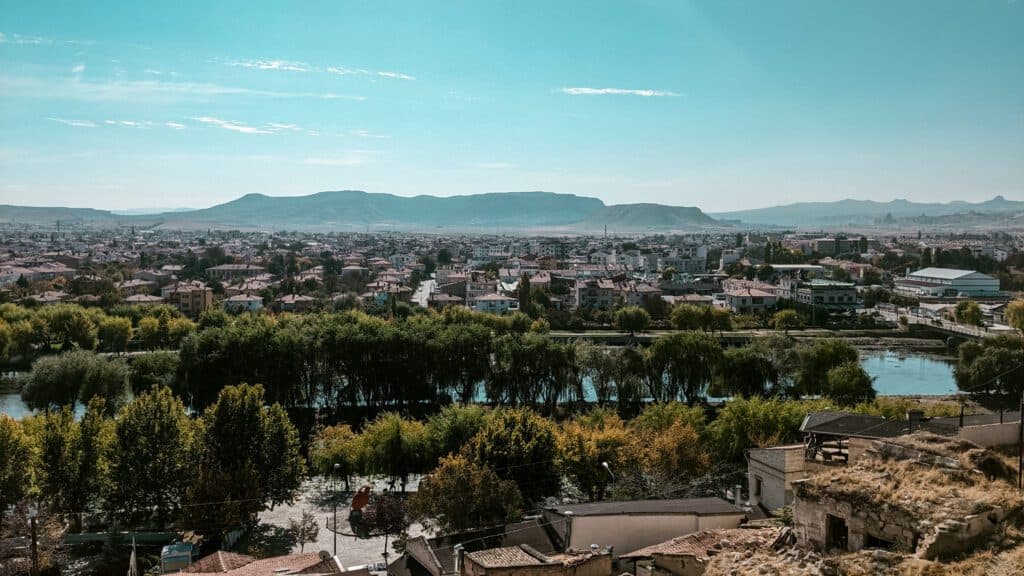 Avanos represents a more subdued side of Cappadocia and is a great little escape from the more popular Göreme for anyone seeking a blend of local culture, ancient history and off-the-beaten-path exploration.