8 winter bucket list things to do in Tromsø
Tromsø has always been a hot spot for chasing the Aurora Borealis. Its unique location over 300km North of the Arctic Circle and relatively mild weather make it one of the areas with the highest probability of seeing the lights. Many travellers who visit Tromsø in Winter don't expect much of it but end up taken aback by its charm and the array of activities it offers.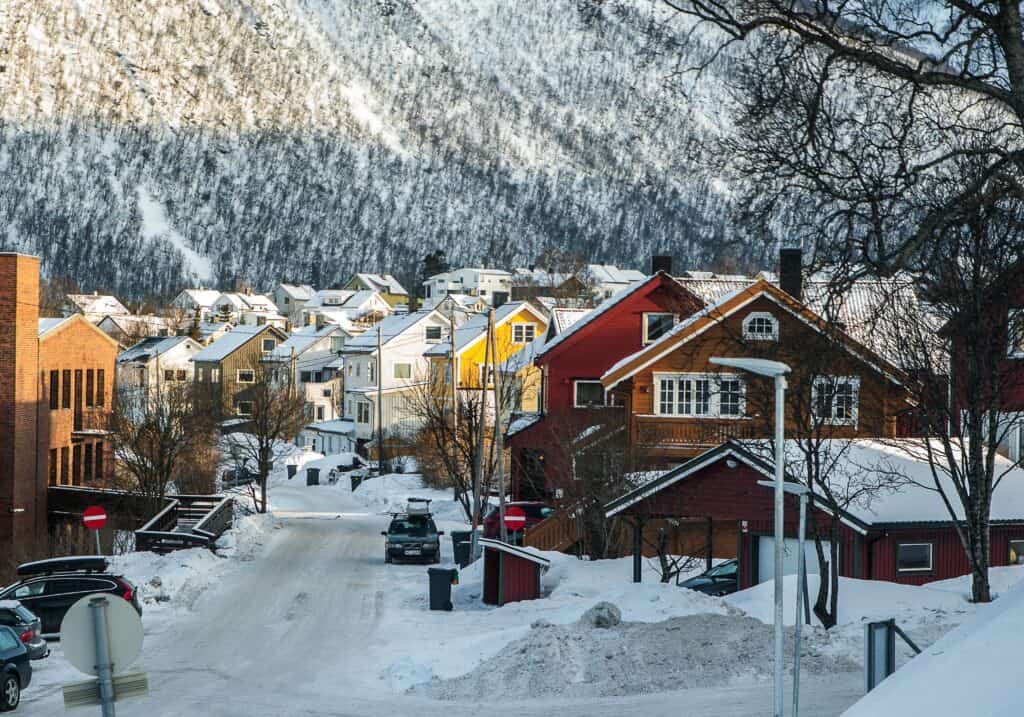 Tromsø is the largest city in Northern Norway and has a population of 75,000. The town stretches along the east coast of the island of Tromsøya, linked to the mainland by bridges and tunnels. Yet once you are there, it doesn't feel like a big city but rather like a compact town with a friendly vibe and easily explored on foot.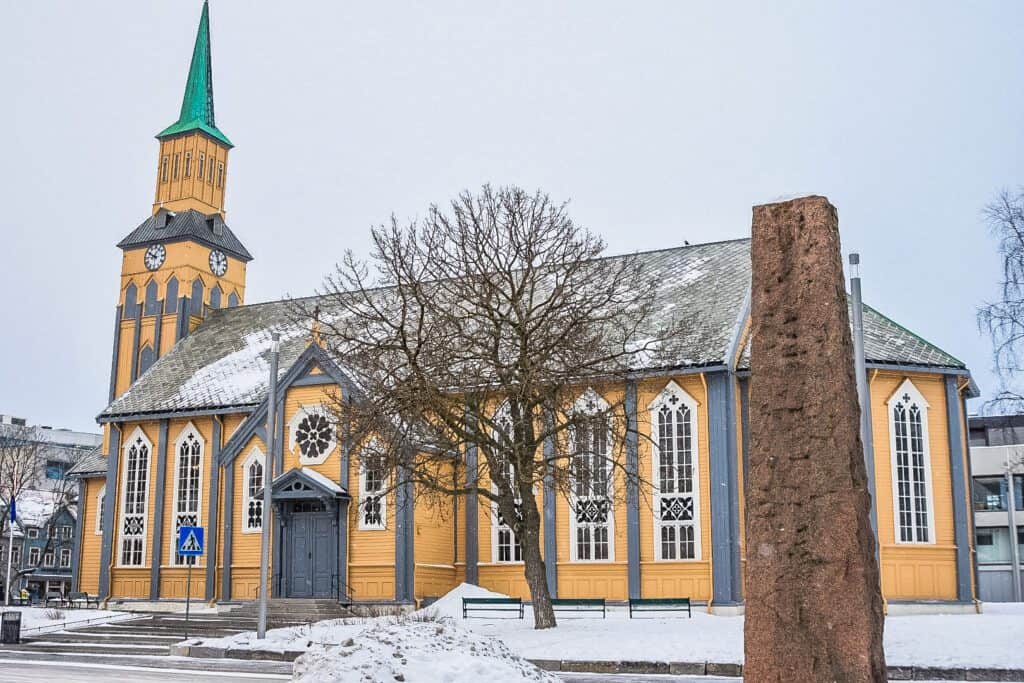 The Polar Circle offers an amazing experience whether you visit in winter or summer, but most people choose to visit Tromsø in Winter to see the Northern lights. Tromsø experiences Polar nights in Winter, during which the sun doesn't rise above the horizon for more than 24 hours. This phenomenon takes place between November and mid-January then the days progressively get longer. February sees around 5 to 6 hours of daylight. This is a great time to visit as you can witness some extreme light variations such as the intense blue hour which is unique to the Arctic circle.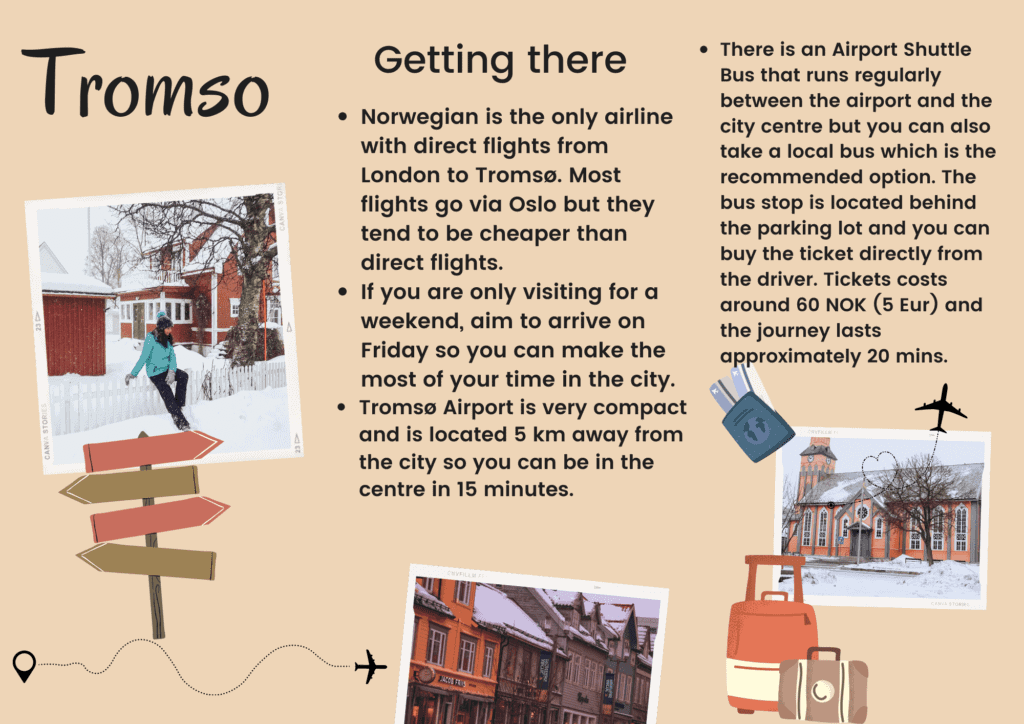 Below are my top 8 bucket list activities to do in Tromsø in Winter.
Stroll through the city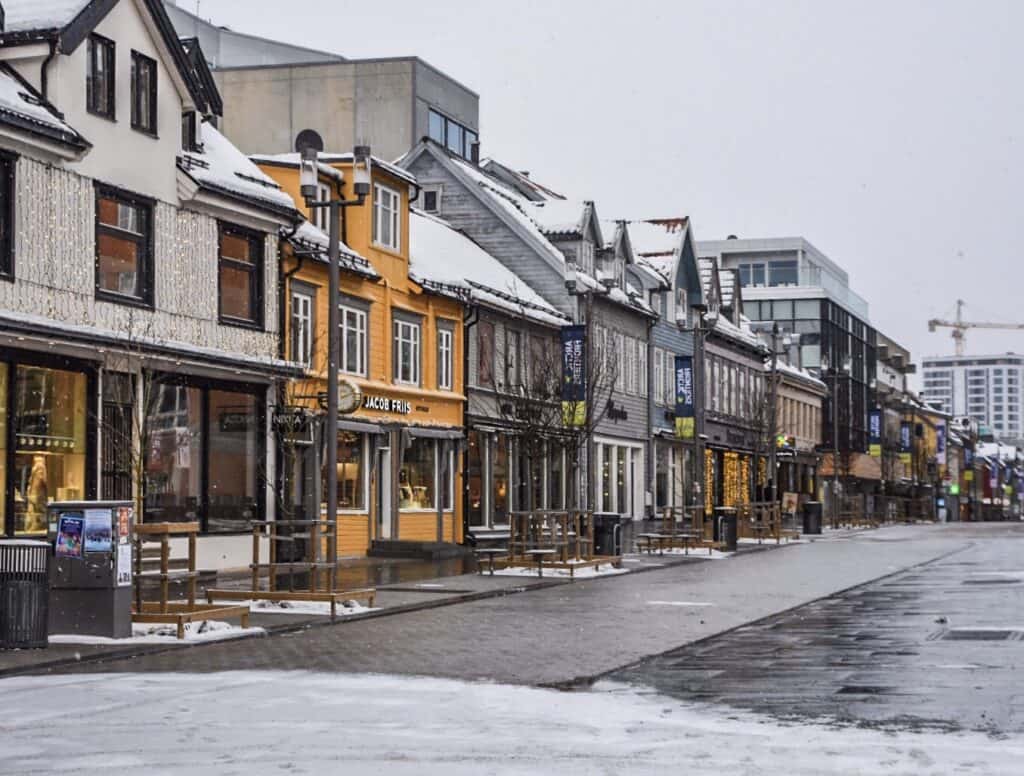 This is the best way, in my opinion, to soak up the vibe of the place. Tromsø is small and the best way to explore it is on foot. The days are too short in winter, but that doesn't mean the city is dead in the evenings. Tromsø has a great nightlife and a strong café culture.  Don't miss visiting the harbour and Tromsø bridge by night for fantastic views. If you have a bit more time or fancy some company, you can do a walking tour to learn more about the city and its history.
Visit the Museums
Tromsø has many museums but if you only had time for one the Polar museum  is where you should head. It is charmingly located along the waterfront and offers tons of information about the history of the Arctic circle and polar explorations.
Another popular museum is the Museum of Tromsø which offers a comprehensive experience that includes a zoological and geological section, interactive experiences and exhibitions and tons of information about the Northern lights.  Located only a short walk from the office of tourism, the museum is one of four exhibition venues that constitute the Arctic University Museum of Norway.
You can also visit the Troll museum  which is the first and only museum about trolls.  It has augmented reality and is a great and fun way for adults and kids to learn about Norway's culture and folklore.
Admire the architecture of Tromsø Cathedral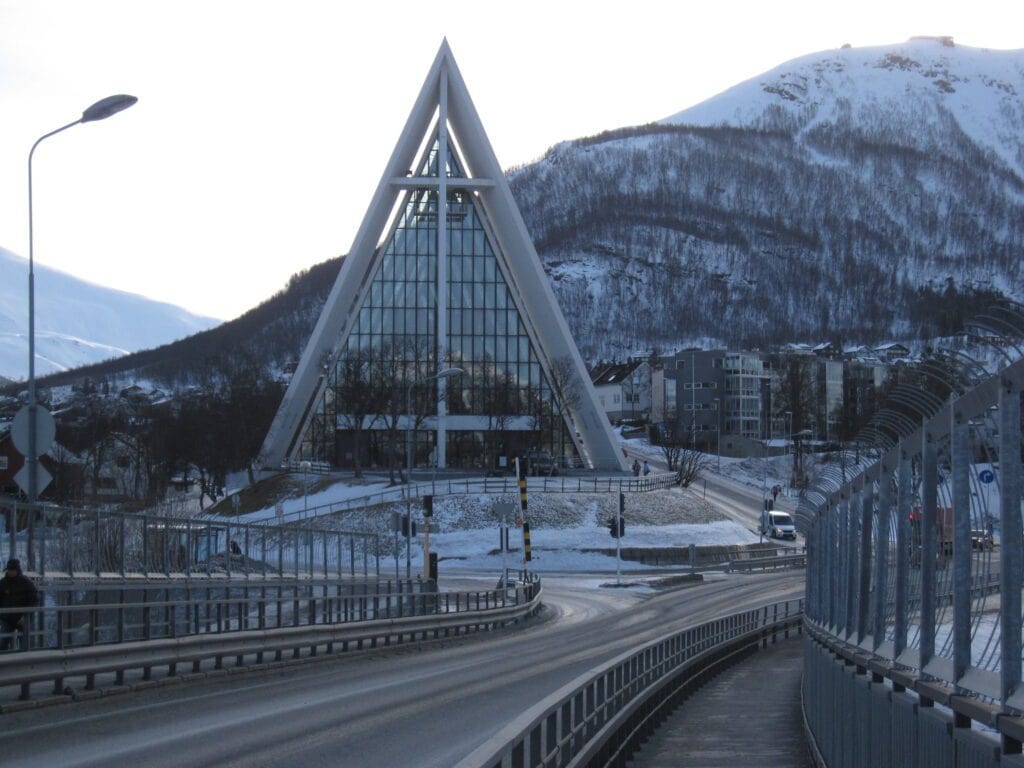 Tromsdalen cathedral is one of Tromsø's main landmarks. It sits at the end of Tromsø bridge and can be seen from the centre of town. This beautiful church was built in 1965 and has quickly gained its name "The Arctic Cathedral" due to its iceberg shaped dome and large glass façade. As well as being a church it's also used as a venue for music festivals and concerts thanks to its fantastic acoustics.
Indulge in a Nordic spa experience
Tromsø looks beautiful covered in a white velvety blanket of snow but there is no denying about how cold it gets. One way of enjoying the scenery without sacrificing your comfort is by booking a sauna on an arctic spa boat.  The Vulkana vessel is a fishing boat that goes back to the 1950s. It was later rescued and restored by two friends who have turned it into a modern-looking boat that offers a true Nordic experience. You can spend the afternoon hopping from the sauna to the hot tub and if you want the full Nordic experience you can jump right into the arctic sea for a quick dip.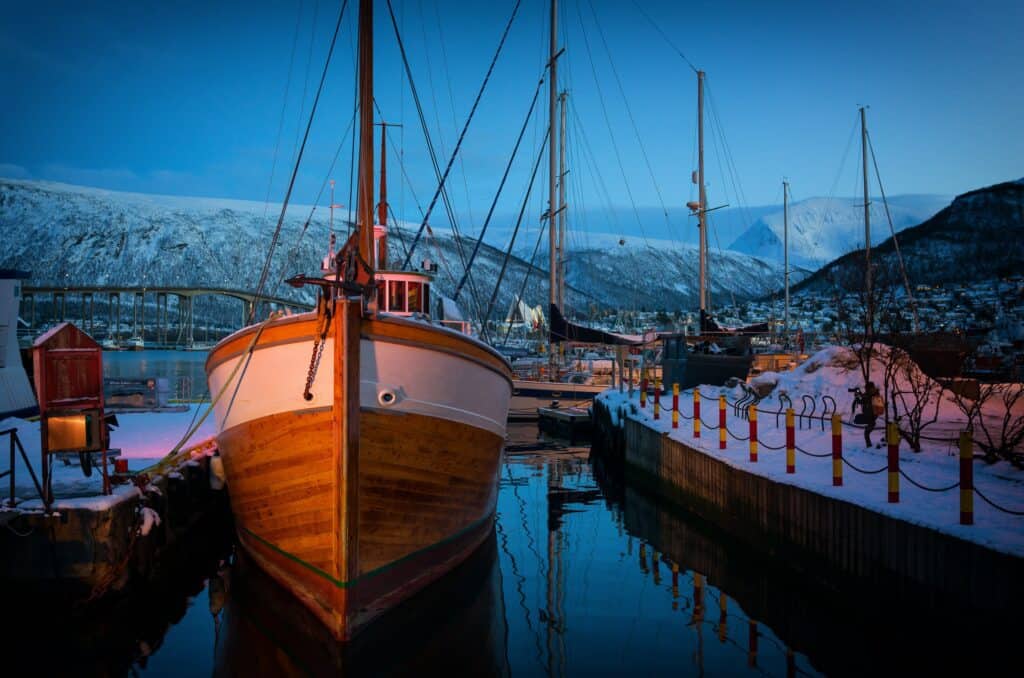 Take the funicular to the mountain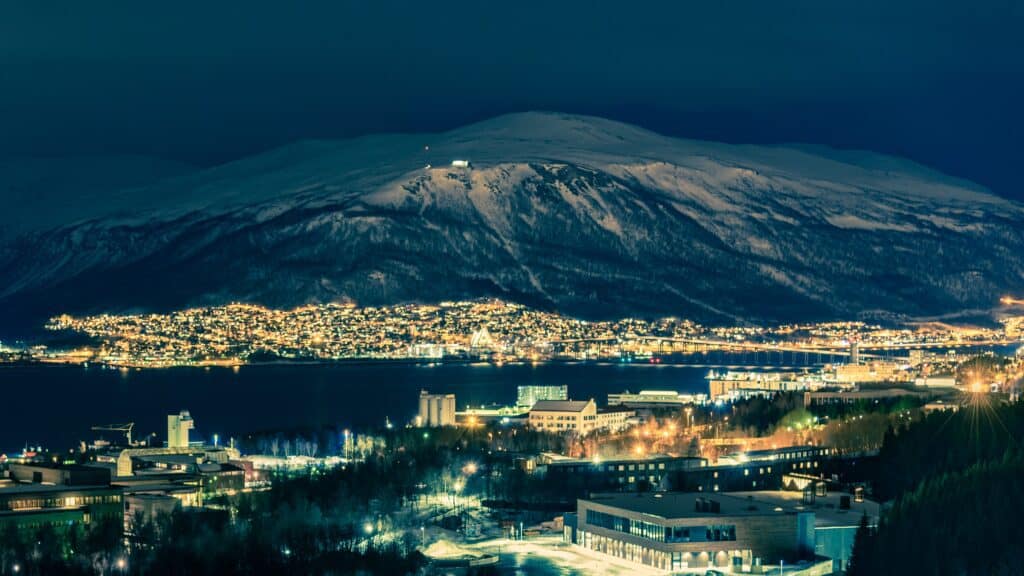 The  Fjellheisen Cable Car  runs from Solliveien in Tromsdalen up to the mountain ledge Storsteinen (421m above sea level) and offers spectacular views over the city, and the mountains and fjords. The night views are great and on a clear evening, you might even see a northern lights show.
Chase the Northern Lights
This is the ultimate experience and the reason so many people visit Tromsø in Winter. However, keep in mind that this is a natural phenomenon and cannot be guaranteed.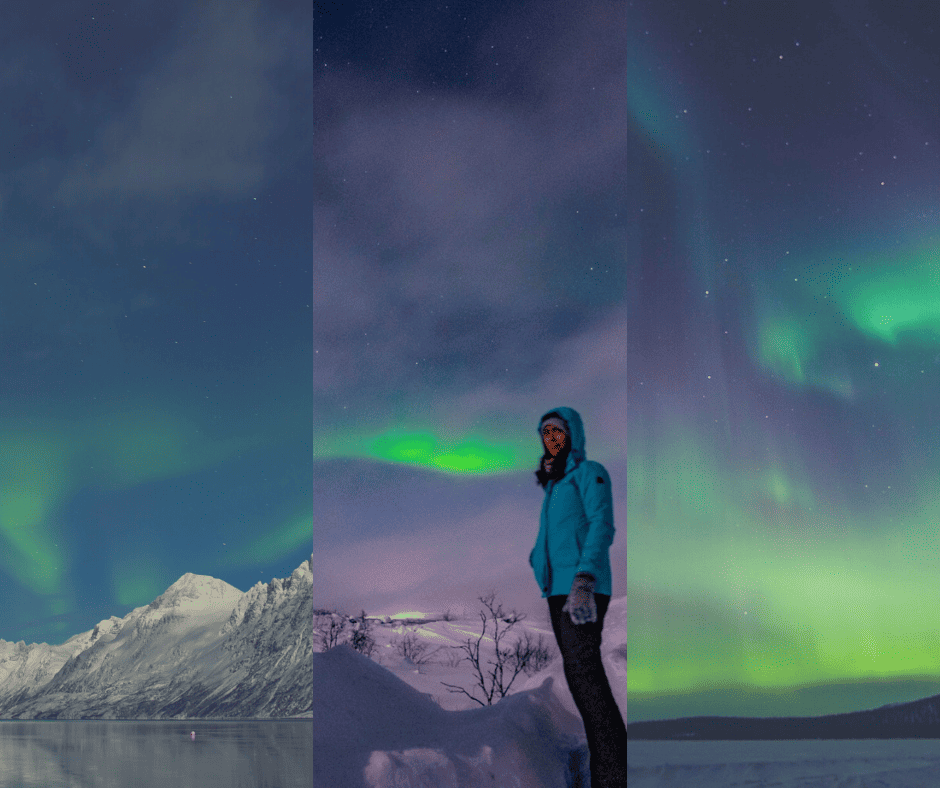 Although the Aurora Borealis occurs all year round, it is most visible in winter. There are  websites and
apps that offer real-time aurora activity and up to 3 days forecast so you can refer to them before setting off on your aurora hunt. You can hire a vehicle and drive but I don't recommend this option in winter unless you are a confident driver. It snows heavily in Tromsø and driving at night can be challenging as you would need to drive away from any source of light to find clear skies and complete darkness. I highly recommend using a tour company as they are experienced, safe to use and most of them offer a second visit with a 50% discount if you failed to see them on the first night. I booked a tour with Northern Shots and was very impressed by the organisation and professionalism of the staff. There was heavy snow and too many clouds so they had to drive us to the Finnish border where we found clear skies and saw the aurora albeit for a short time but it was an exhilarating experience and the highlight of my trip.
Go on a Fjord cruise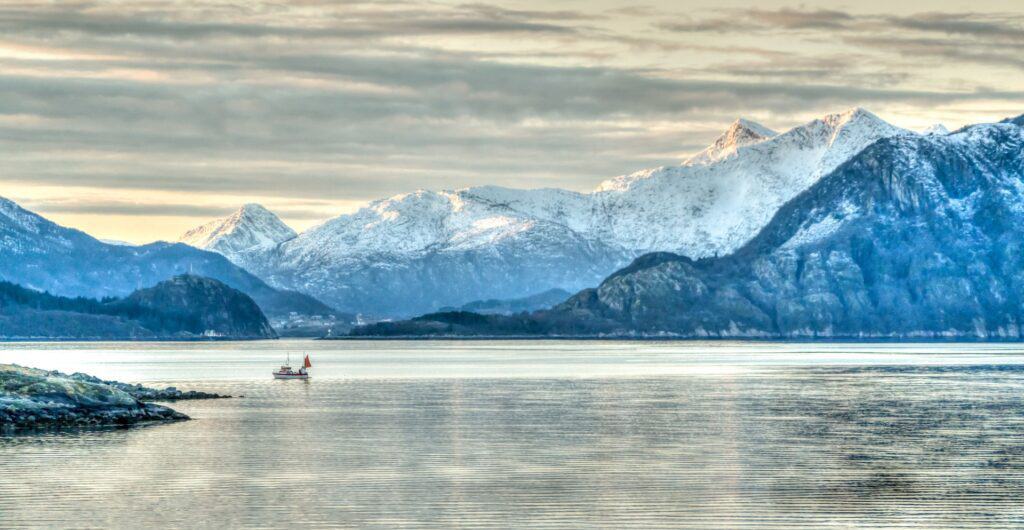 Norwegian fjords offer the most spectacular sights and exploring them aboard a boat is the best way to get a closer look and feel in total unison with nature. A fjord cruise offers the chance to discover fishing villages, crystalline waterfalls and a variety of arctic wildlife. And if you visit between October and early January you can go whale watching as well.
Book a Husky safari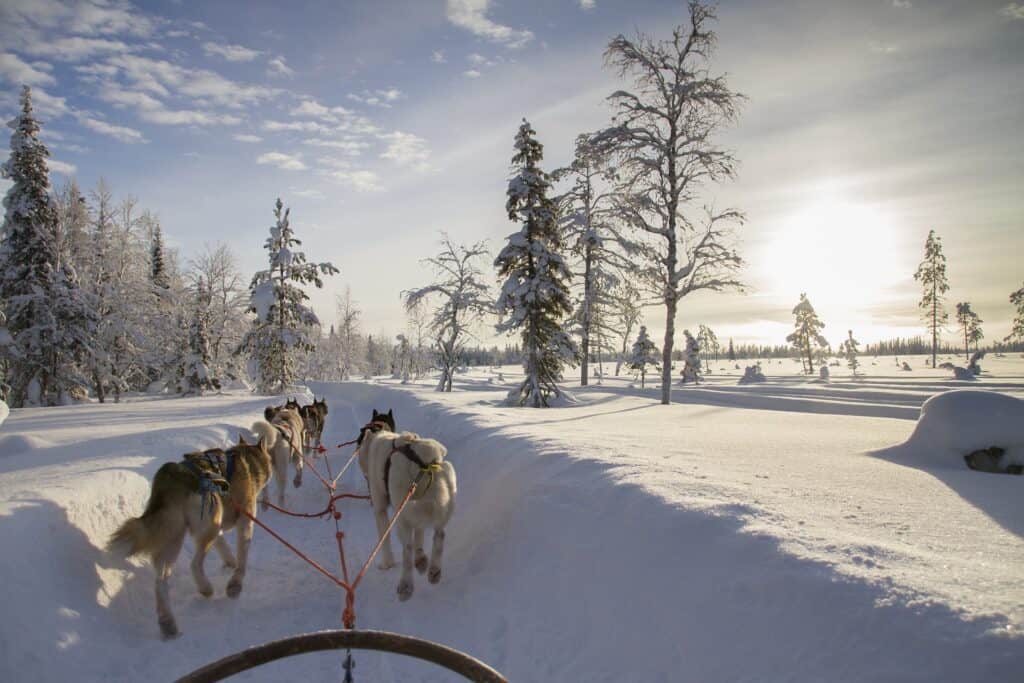 Dog sledding is the second most popular activity in Norway after the northern lights, but this one is guaranteed at least! Several companies offer dog sledding tours in Tromsø. You can visit a husky camp, have lunch in an  Ice dome  or feed cute reindeers. All the animals live in a safe environment and are very well looked after.
Where to stay in Tromsø
Tromsø doesn't have a huge number of hotels so budget options are rather limited. Airbnb can be a more affordable option and you don't have to worry about staying a bit far from the centre as the city is well served by public transport. However, if you prefer the proximity and comfort of a hotel then the Clarion Hotel  ticks all the boxes. It has great facilities and the rooms offer wonderful views over the harbour and the Arctic cathedral.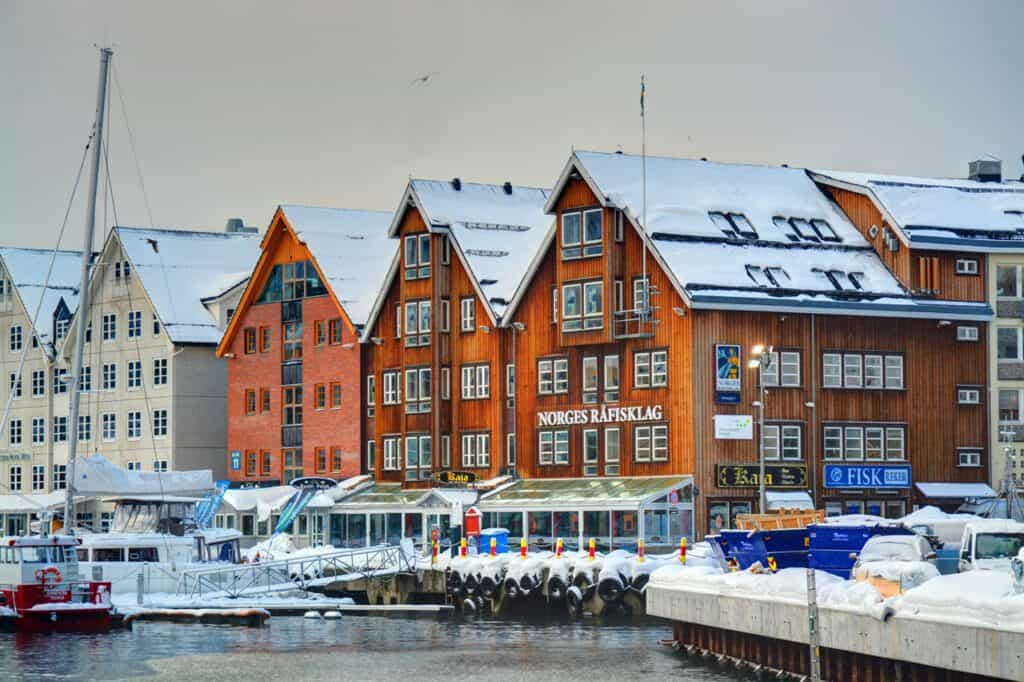 For a more budget option choose  the Entner Hotel Amalie , a modern centrally located hotel that offers an excellent breakfast.
Food in Tromsø
Norwegian cuisine is delicious. From the richly cooked breakfasts to the fish specialities and meat delicacies. Reindeer is the most popular red meat, so popular they put it everywhere even on pizza!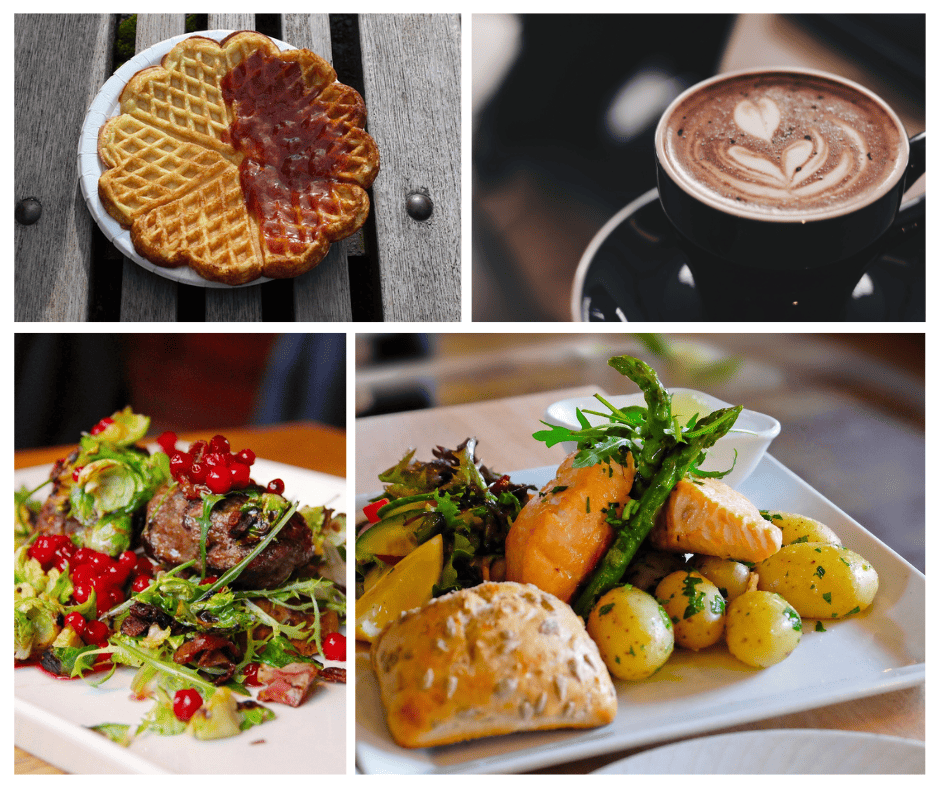 Here are some of my favourite places for eating out:
This is a lovely place with a warm atmosphere, cosy seating and some cool decorations. It is popular with both locals and tourists so tends to fill quickly but the service is quick and the food delicious. Their menu includes a large selection of traditional comfort food, Pizzas and burgers. Try the seafood soup for a starter and the caramel drizzle apple pie for dessert!
Bistro type restaurant that offers an authentic Nordic experience. They pride themselves on using local and seasonal produce only. They also consistently get good ratings and reviews so you most likely won't be disappointed.
Norway's smallest bar. This cute little kiosk of 4sqm is located in the heart of the city opposite the harbour so it's impossible to miss. It's actually a bar and fast food and is very popular with the locals who come to enjoy its signature dish "the reindeer hotdog". Although it has few spaces inside for sitting, most people tend to stand outside and enjoy a beer or a hot drink, to emulate the espresso bars culture in Italy and Portugal.
For a more sophisticated atmosphere, head to the Sky Bar rooftop in  The Edge Hotel for great cocktails and stunning views over the fjord.
Winter is truly a magical time in Tromsø. There are plenty of activities to enjoy outside for the adventurous traveller. And if you are not a winter person, maybe this blog post will convince you to give it a try! Are you tempted to visit Tromsø? Let me know in the comments below!